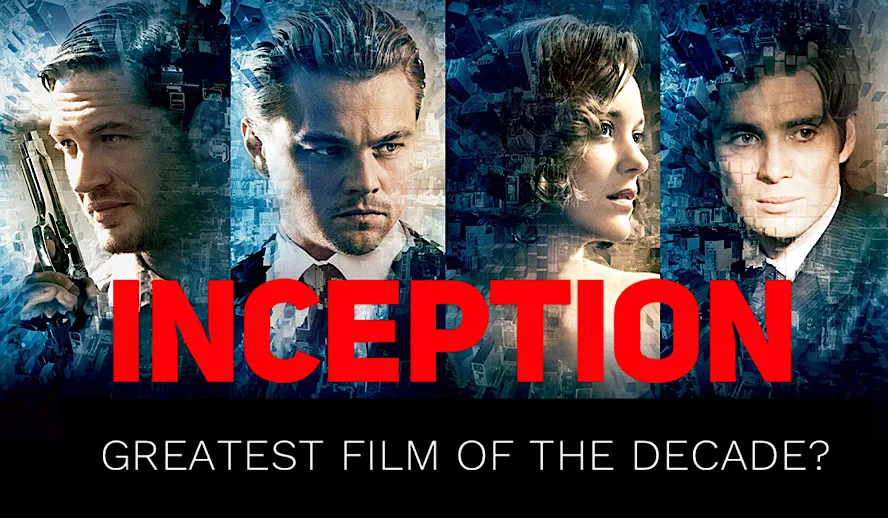 Photo: Inception/Warner Bros.
With the 2010s locked up, there are plenty of discussions, rankings and debates on the greatest films made over the last ten years. And while it is easy to remember the more recent films made, we need to make sure we aren't forgetting masterworks that set up what would be a fantastic decade of filmmaking. Specifically, Christopher Nolan's Magnum Opus: Inception.
When looking back at the defining films of the decade, it was hard finding a good reason to pick anything other than Inception for the grand title. Starring Leonardo DiCaprio who leads an impressive ensemble cast, Inception follows DiCaprio's Dom Cobb, a dream thief, who leads a carefully selected team on a dangerous mission with the task of planting an idea inside a target's mind, aka, the inception.
Must-read article: The Masters of Cinema Archives: Hollywood Insider Pays Tribute to 'La Vie En Rose', Exclusive Interview with Director Olivier Dahan
Subscribe to Hollywood Insider's YouTube Channel, by clicking here.  
FROM‌ THE‌ SHELF TO THE BIG SCREEN: HOW PATIENCE PROVED TO BE A VIRTUE FOR MR. NOLAN
Christopher Nolan slowly but surely won audiences over the aughts with puzzling and twist-ending films; titles such as Memento and The Prestige come to mind. Around 2000, Nolan began to find an interest in the idea of dreams and how they paralleled to cinema for those involved with the experience (both internally and externally). That premise alone is both ingenious and so original, and Nolan knew it would be attractive for audiences everywhere as a central theme for a film. However, he set the idea on the shelf, realizing a film of that scale couldn't be fully accomplished without the right technology. He moved on to his realistic take on the Batman franchise which then catapulted his rise to stardom. Following his mega-success with The Dark Knight, Nolan realized the time had finally come. For nearly ten years he had waited for the right moment to put his prized story into action: the dream story.
Related article: A Tribute To The Academy Awards: All Best Actor/Actress Speeches From The Beginning Of Oscars 1929-2019 | From Rami Malek, Leonardo DiCaprio To Marlon Brando & Beyond | From Olivia Colman, Meryl Streep To Bette Davis & Beyond
With Warner Brothers backing him up with a $160 million dollar budget, Nolan immediately began work on the script and getting his man, DiCaprio. Together, Nolan and DiCaprio worked to create the layers of story and emotion that established the central themes and plot. Once the rest of the cast was finalized, Nolan and his team efficiently worked through production and Inception was released on July 10th of 2010 garnering critical acclaim and box office success. The movie appeared on more top ten lists than any other while racking up eight Oscar nominations among others. Even the kids in my school were obsessed. Anytime, anyone did anything considered cool someone would say, "That's cool, like Inception!" The phenomenon that was Inception had taken over pop-culture and didn't let up for a couple of years.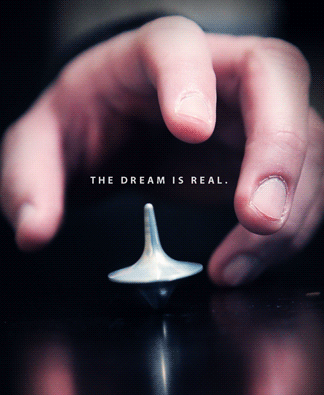 A GIANT AMONG MEN: FROM CONCEPT TO THEMES TO TECHNOLOGICAL MASTERPIECE
While the concept of Inception (a sci-fi heist thriller about dream thieves) was going to win audiences from the start, there are a number of moving parts and thematic elements that raised it from sci-fi blockbuster to the icon it has become today.
Firstly, the simple desire by Nolan to choose on-camera work over CGI as much as was humanly possible. And, boy, did it work. From the location changes (four continents and six countries) to exploding cafes in Paris, freight trains in the middle of a city street, real blizzards and avalanches in Calgary, Canada, to literal hotel hallways throwing Joseph Gordon-Levitt around like a rag doll, the physical and technological feats accomplished in this film defied what many thought possible (especially when considering the relatively low budget). When many films over the years have tried to incorporate CGI noise to an extreme, Nolan taught filmmakers that there are ways to astound the mind without the need for special effects.
Must-read article: The Masters of Cinema Archives: Hollywood Insider Pays Tribute to 'La Vie En Rose', Exclusive Interview with Director Olivier Dahan
Limited Time Offer – FREE Subscription to Hollywood Insider, click here
The second is the film's score with which, Hans Zimmer single-handedly impacted the future of film scores in Hollywood. With the first trailer's release, the loud horns (or "braaams" for short) bombastically accentuated the action with thrills, impacting all trailers thereafter. Given that Nolan is the best director of the 21st century with Inception being his "9th Symphony", so too is Zimmer the best composer with Inception being his 9th. The track "Dream Is Collapsing" is Inception's entire existence rolled into 2 minutes and 24 seconds of music. Simply put, Hans Zimmer's score for Inception is what dreams are made of. Or at least what you'd probably hear if transported to a thrilling dream sequence.
Related article: The Verified Complete List of Every Female Best Director Golden Globes Winner: Fact-Checked Series
The third and maybe most meaningful aspect of the film is the use of metaphor and analogy, which is the current springboard that has kept Inception at the focal point of film as of late. Nolan stated that his basic idea for the film was out of an observation that filmmaking is like dreaming. "Pure creation," says one of the characters in the film. In an article by Den of Geek, they took the analogy further by aligning each character with their film "crew role" counterpart (for example, DiCaprio is the director). For many filmgoers, this metaphor was hard to spot on the first viewing, but once realized, the parallel couldn't be more obvious. With each piece of dialogue, action, and set-piece, you can't help but be reminded of how a team with one singular vision can do anything in a film and break all boundaries expanding it for the rest of eternity. They can make things seem real in the moment, things that couldn't be so in reality. That desire to be whisked away from reality and into our own fantasies is brought to the forefront, but that is a critical part of what Nolan and DiCaprio are trying to say through Dom Cobb to the rest of society: we all at some point must come back to reality. For most of the people in Inception, they become so addicted to the shared dreaming it destroys their ability to differentiate real from fantasy.
Related Article: Want GUARANTEED SUCCESS? Remove these ten words | Transform your life INSTANTLY
The ending – was it all a dream?
And finally, the ending. That much debated and talked about ending. You could do an entire 80-page essay on the theories and possible meanings of the final question we ask: was it all a dream? While I certainly won't comment on that with an answer (I'm sure there will be a time and place for a feature regarding it), what does matter is that Nolan ended his already masterful work with perfection. Too many directors create happy or sad endings, finding a simple way to tie the bow on their respective stories. Nolan, being the genius that he is, leads us on to think that will be the case. Then the film cuts to black as the small metal top spins. We are left wondering if it will ever topple. All great films have memorable endings. All "could have been" films usually suffer from a lackluster finale. This ending is so brilliant that it left audiences' unable to keep quiet. "…and that's the point. You'll have to choose," once said a maniacal clown. Nolan wants it to be subjective. It is an ending that lives on, acting as the final piece to a perfect puzzle.
​Related article: FACT-CHECKED Series: Timothée Chalamet and 32 Things About This Extraordinary Superstar
Ten years later, people have not forgotten Nolan's masterpiece. Thanks to sites like IMDb, a plethora of articles and lists, it is clear that Inception is the decade-defining film of the 2010s for many. I had always debated my favorite film of all time until it hit me: over the last ten years, any time I meet a new friend, I, being a huge cinephile, try to introduce them to as many movies as possible. Inception is always the first one that I show, as to me, it is the pinnacle of film. So how could it not be the best? The idea that Inception is a take on filmmaking has, for me, created a newfound love for the film, and it is this reminder that brought Inception from a top-five favorite to easily my favorite movie of all time. 
Cast & Crew:
Director & Writer: Christopher Nolan
Producers: Emma Thomas, Christopher Nolan
Cast: Leonardo DiCaprio, Ken Watanabe, Joseph Gordon-Levitt, Marion Cotillard, Ellen Page, Tom Hardy, Cillian Murphy, Tom Berenger, Michael Caine
Music: Hans Zimmer
Cinematography: Wally Pfister
Editor: Lee Smith
The film won many awards in technical categories, such as Academy Awards for Best Cinematography, Best Sound Editing, Best Sound Mixing, and Best Visual Effects, and the British Academy Film Awards for Best Production Design, Best Special Visual Effects and Best Sound. 
By Merrick Sinclair
More Interesting Stories From Hollywood Insider
– A Tribute To The Academy Awards: All Best Actor/Actress Speeches From The Beginning Of Oscars 1929-2019 | From Rami Malek, Leonardo DiCaprio To Marlon Brando & Beyond | From Olivia Colman, Meryl Streep To Bette Davis & Beyond
– The Verified Complete List of Every Female Best Director Golden Globes Winner: Fact-Checked Series
– Why Queen Elizabeth II Is One Of The Greatest Monarchs | Her Majesty Queen Elizabeth II of United Queendom of Great Britain & Northern Ireland
– Video: '1917' – Golden Globes Winner – Full Commentary And Reactions From The Stars & Crew Including Sam Mendes, George MacKay, Dean-Charles Chapman & Team
– Video: Full Commentary & Reactions From Stars On 'Bombshell' With Charlize Theron, Nicole Kidman, Margot Robbie, Jay Roach & Team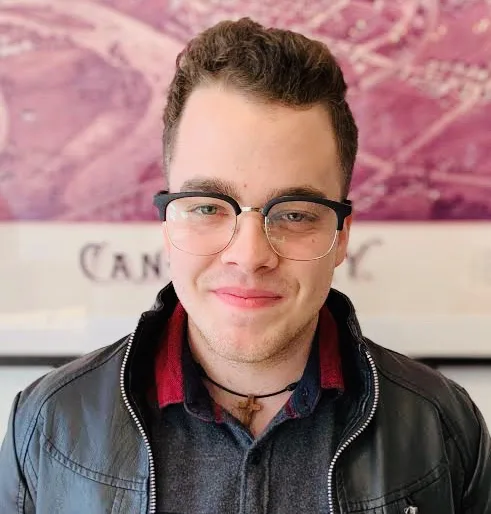 Merrick Sinclair is a film journalist with a passion for cinema, Hollywood and filmmaking since a young age. Merrick focuses on reviews and features here at Hollywood Insider, and takes careful thought as to the impact cinema has on culture and what that means for us. Whether they be old or new, blockbuster or independent, Merrick understands the role movies have on society and how each individual has their own unique experience with movies. Merrick hopes to unpack his observations with clarity for readers while allowing them to walk away with their own opinions on any given topic.