Video Version of this Article
Photo: Hidetaka Miyazaki
Directors are an essential and magical aspect when it comes to creating any kind of art; whether that be a film or a TV series. Ultimately, their talents piece together important elements that overall create the project to be the best that it can be–and showcase the best version of the project itself as well. Funny enough, there are various and different types of directors out there–a plethora of leadership roles that thread along aspects of that specific media on a flowing string. More specifically (concerning the core foundation of this article) video game directors come to mind as one of these varying types of directors. 
Things to do: 
Click here to read more on

The Hollywood Insider's

vision, values and mission statement here – Media has the responsibility to better our world –

The Hollywood Insider

fully focuses on substance and meaningful entertainment, against gossip and scandal, by combining entertainment, education, and philanthropy.
Now, before we get into the whole wonderful (and digital-centric) topic of this article, I want to mention that hard work on video games stems from more than just the director. As the saying goes, "it takes a village" to develop a video game; different departments all try to come together to form one big incredible digitalized story. But, it is worth noting to recognize that the ultimate creative mind and focus behind a video game project all comes down to the determined director. Their hard work, and sleepless nights, become the baseline for making video games completely come to life.
Finally, let's move on to the main topic of this article, and onto someone who I utterly admire in so many possible ways: Hidetaka Miyazaki.
Related video: Full Commentary – Cast & Crew Spills Secrets on Making of 'Elvis' | In-Depth Scoop | Austin Butler
Related video: Full Rendezvous At the Premiere of 'Elvis' with Reactions from Stars | Austin Butler, Baz Luhrmann
Related video: Come Behind The Scenes of 'Elvis' | Austin Butler, Tom Hanks and Baz Luhrmann
Hidetaka Miyazaki's Twists And Turns
Hidetaka Miyazaki, born circa 1974-1975, is a man of truly many talents. Being a Japanese creative director, screenwriter, designer, and executive for the well-loved video game company FromSoftware, Miyazaki certainly has a lot of skills and credentials to his name. Work-wise, he is mainly known for his creative visions and directive work on the fantastical video game series 'Dark Souls'; along with other notable games like 'Bloodborne', 'Sekiro', and (most recently) 'Elden Ring'. Named for being one of the most influential figures in the video game community, Miyazaki is regarded as somewhat of a video game auteur and keeps the fans of his games always wanting to come back for more.
Interestingly enough, however, being a video game director isn't what Miyazaki had originally set out to do for himself. It goes without saying that from what we already know about Miyazaki, he seems more than fascinated, and skilled, in the world of sci-fi and fantasy–and, ever since he was younger, he's always admired these genres as well.
Related article: MUST WATCH – The Hollywood Insider's CEO Pritan Ambroase's Love Letter to Black Lives Matter – VIDEO
Related article: Why Queen Elizabeth II Is One Of The Greatest Monarchs | Her Majesty Queen Elizabeth II of United Queendom of Great Britain & Northern Ireland (Video Insight)
Related article: All Best Actor/Actress Speeches From The Beginning Of Oscars 1929-2019 | Hollywood Insider
He would read English fantasy and science fiction literature at his local library in his hometown of Shizuoka, Japan as a child; engrossing himself in these stories that would later have a huge impact on how he would tell his stories in his video games. As a child, Miyazaki had no ambitions, going to school for social sciences at Keio University; and later getting a job as an account manager. It wouldn't be until later down the line, around age 29, that he would find his passion in video game design after playing the 2001 video game 'Ico'–diving him headfirst into the desire for a brand new career change.
Miyazaki struggled in the beginning to find a video game company that would employ him at his age without any prior video game designing experience. But, luckily, FromSoftware would be one of those few to bring him onto the team. 
Related article: The Hollywood Insider's CEO Pritan Ambroase: "The Importance of Venice Film Festival as the Protector of Cinema"
Related article: The Masters of Cinema Archives: The Hollywood Insider Pays Tribute to 'La Vie En Rose', Exclusive Interview with Director Olivier Dahan
Related article: – Want GUARANTEED SUCCESS? Remove these ten words from your vocabulary| Transform your life INSTANTLY
Miyazaki's Start Of Something New
At the beginning of Miyazaki's employment, FromSoftware had started him off as a planner on the 2004 video game 'Armored Core: Last Raven'; and it would be on a fateful day when FromSoftware would allow Miyazaki to put in ideas towards (what FromSoftware assumed to be a failure) the video game 'Demon's Souls' due to his extreme fascination of fantasy. Despite the game not doing well at launch, it wouldn't be until 'Demon's Souls' began distributing outside of Japan that sales would pick right up. Two years after that would lead to ultimately Miyazaki's most successful project out of everything: 'Dark Souls'. It is this wide-renowned success that would rightfully promote Miyazaki to become FromSoftware's president; a feat that many found to be unprecedented to happen to a person within just 10 years.
If you've ever played a FromSoftware game directed by Miyazaki, you'll notice that there's always a sense of a philosophical meaning behind the main point of the game. This is likely due to Miyazaki's inspirations that pour themselves into the work that he creates; from other video games that have inspired him such as 'The Legend of Zelda' and 'Ico', to books like 'Berserk' and H.P. Lovecraft's literature, Miyazaki's creative process in how he designs stems from these influential media works–allowing the sense of the human condition and fantasy to collide into a beautiful uniting force. 
Related video: EVOLUTION: Every Tom Cruise Role From 1981 to 2021, All Performances Exceptionally Poignant
Related article: A Tribute to Johnny Depp: The Actor and Musician Who Defined Range
Related video: EVOLUTION: Every Johnny Depp Role From 1984 to 2020, All Performances Exceptionally Poignant
Related article: A Tribute to the Hero & President Volodymyr Zelenskyy: Comedian/Actor, Ukraine's President and Heroic Leader
On top of this, another aspect that you may notice from playing Miyazaki's games is ultimately how difficult they are to play; 'Elden Ring' being the one majority of fans now are declaring as being the hardest out of all the previous games. Personally, as a huge fan of these games, I do have to admit that the difficulty has both enticed me and dared me to cry on my floor in anger as I died to a boss for the eighth time. However, it's important to remember that there is meaning in this difficulty; where Miyazaki wants players to feel accomplished and overcome odds as they tread towards finishing the game. As someone who has beaten two of these games so far, I certainly say that the sense of accomplishment feels more than satisfactory at the end of the day.
Miyazaki's Right To Bask In The Sunlight
From everything I've discussed above to now where I highly encourage all of you fantastic readers out there to go out and experience one of these FromSoftware games for yourself, I do hope you all have learned about someone fantastic within the video game community. Miyazaki cares about his fans, and he ultimately cares about the work he's created on top of everything. Starting as someone who had no ambitions as a child to now being one of the most recognized and admired figures in media is incredible to see; curiosity truly kills the cat when it comes to wondering what will come next from his philosophically and creative mind.
Related article: EVOLUTION: Every Henry Cavill Role From 2001 to 2021, All Performances Exceptionally Poignant
Related article: EVOLUTION: Every Chris Evans Role From 1997 to 2020, All Performances Exceptionally Poignant
Related article: #metoo Revolution: Powerful Questions That Need Answers
Related article: FACT-CHECKED Series: Timothee Chalamet and 32 Facts about The Young Superstar
In the end, Miyazaki is an auteur of video games, and it's from these games that have their unique levels of difficulty that we dare to go back and replay these stories that cement his attribute of being an auteur–he has a style and memorable creative process that keeps us coming back for more. Now, go out there and pick your poison in this community; whether your love the victorian era with 'Bloodborne' or George R.R. Martin's storytelling influence in 'Elden Ring', there is so much to explore. Nevertheless, as Miyazaki subtly emphasizes in 'Dark Souls': don't you dare go hollow.
By Leah Donato
Click here to read The Hollywood Insider's CEO Pritan Ambroase's love letter to Cinema, TV and Media. An excerpt from the love letter: The Hollywood Insider's CEO/editor-in-chief Pritan Ambroase affirms, "We have the space and time for all your stories, no matter who/what/where you are. Media/Cinema/TV have a responsibility to better the world and The Hollywood Insider will continue to do so. Talent, diversity and authenticity matter in Cinema/TV, media and storytelling. In fact, I reckon that we should announce "talent-diversity-authenticity-storytelling-Cinema-Oscars-Academy-Awards" as synonyms of each other. We show respect to talent and stories regardless of their skin color, race, gender, sexuality, religion, nationality, etc., thus allowing authenticity into this system just by something as simple as accepting and showing respect to the human species' factual diversity. We become greater just by respecting and appreciating talent in all its shapes, sizes, and forms. Award winners, which includes nominees, must be chosen on the greatness of their talent ALONE.
I am sure I am speaking for a multitude of Cinema lovers all over the world when I speak of the following sentiments that this medium of art has blessed me with. Cinema taught me about our world, at times in English and at times through the beautiful one-inch bar of subtitles. I learned from the stories in the global movies that we are all alike across all borders. Remember that one of the best symbols of many great civilizations and their prosperity has been the art they have left behind. This art can be in the form of paintings, sculptures, architecture, writings, inventions, etc. For our modern society, Cinema happens to be one of them. Cinema is more than just a form of entertainment, it is an integral part of society. I love the world uniting, be it for Cinema, TV, media, art, fashion, sport, etc. Please keep this going full speed."
More Interesting Stories From The Hollywood Insider
– Want GUARANTEED SUCCESS? Remove these ten words from your vocabulary| Transform your life INSTANTLY
– A Tribute to Martin Scorsese: A Complete Analysis of the Life and Career of the Man Who Lives and Breathes Cinema 
– Do you know the hidden messages in 'Call Me By Your Name'? Find out behind the scenes facts in the full commentary and In-depth analysis of the cinematic masterpiece
– A Tribute To The Academy Awards: All Best Actor/Actress Speeches From The Beginning Of Oscars 1929-2019 | From Rami Malek, Leonardo DiCaprio To Denzel Washington, Halle Berry & Beyond | From Olivia Colman, Meryl Streep To Bette Davis & Beyond
– In the 32nd Year Of His Career, Keanu Reeves' Face Continues To Reign After Launching Movies Earning Over $4.3 Billion In Total – "John Wick", "Toy Story 4", "Matrix", And Many More
hidetaka miyazaki, hidetaka miyazaki, hidetaka miyazaki, hidetaka miyazaki, hidetaka miyazaki, hidetaka miyazaki, hidetaka miyazaki, hidetaka miyazaki, hidetaka miyazaki, hidetaka miyazaki, hidetaka miyazaki, hidetaka miyazaki, hidetaka miyazaki, hidetaka miyazaki, hidetaka miyazaki, hidetaka miyazaki, hidetaka miyazaki, hidetaka miyazaki, hidetaka miyazaki, hidetaka miyazaki, hidetaka miyazaki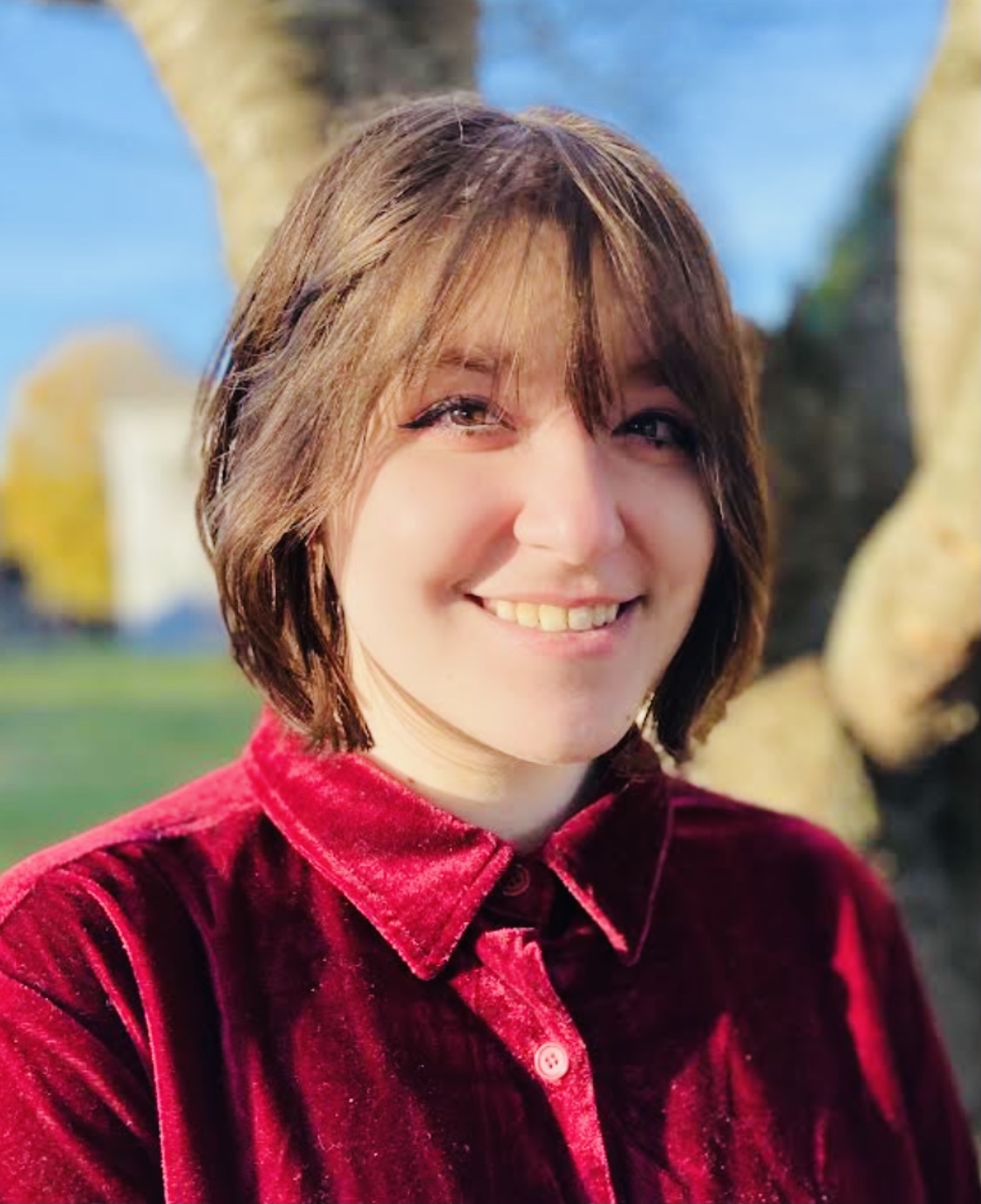 Leah Donato is a writer and an aspiring screenwriter currently living in Nashville, Tennessee. Leah has had an incredibly gigantic passion for film and writing stories since she was a little girl, and she always looks for opportunities to share her love of film with everyone she comes across. Through this, Leah hopes to achieve a sense of connectivity amongst the people around her with the stories she loves and the stories she writes. She wants the work she puts out to the world to be meaningful and provide a sense of comfort, which is what led her to
The
Hollywood Insider
; a media network where she can have a space to share her thoughts and views on the artistic cultural world with a purpose whilst being true to herself and spreading positivity to create a more progressive mindset. When not writing, Leah spends the rest of her spare time watching movies and consuming multiple different types of media such as music and video games.