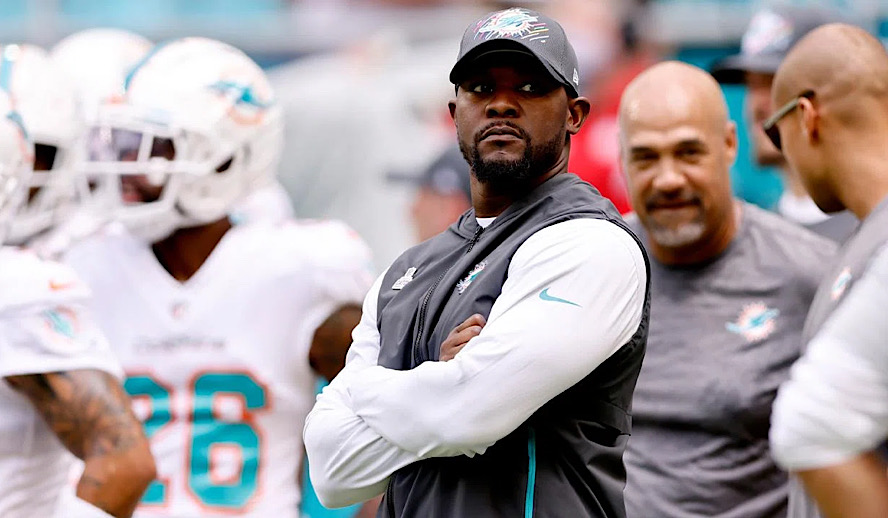 Photo: Brian Flores
Let's All Get on the Same Page Here:

'Institutional'–relating to or noting a policy, practice, or belief system that has been established as normative or customary throughout an institution or society

'Racism'-a belief or doctrine that inherent differences among the various human racial groups determine cultural or individual achievement
I wanted to open with the definitions of institutional and racism so that we can all be on the same page when it comes to how we use these words and reference the prejudices minorities face on a daily basis. Far too often it is people that look a lot like myself (White) who will deny the existence of institutional and systemic racism by proudly declaring something along the lines of "Well I pulled myself up by my bootstraps and made a living, why can't they?" when they read about a lawsuit or an issue of diversity in the workplace. I spell out the above because it is this very idea that has allowed systemic racism to flourish in so many industries while people in hiring positions of power, who are most often white, continue to hire people of their own race. 
Related article: OSCAR-NOMINATED – EXCLUSIVE: 'Dune' Full Commentary, Reactions, Making Of – Timothee Chalamet, Zendaya, Oscar Isaac
Related article: OSCAR-NOMINATED – 'House of Gucci' Full Commentary & Behind the Scenes – Lady Gaga, Adam Driver, Jared Leto, Al Pacino
Related article: OSCAR-NOMINATED – 'Belfast' Full Commentary & BTS – Jamie Dornan, Caitriona Balfe, Judi Dench
Related article: OSCAR-NOMINATED – 'West Side Story' Full Commentary – Rita Moreno, Steven Spielberg, Rachel Zegler
Related article: OSCAR-NOMINATED – 'No Time to Die' Full Commentary, Behind the Scenes & Reactions, Daniel Craig, Rami Malek, Bond
Brian Flores: A Martyr That Shouldn't Have Been
The most recent mainstream example of this came this past month with the former head coach of the NFL's Miami Dolphins, Brian Flores. Flores, a Black man who is ethnically Honduran, had worked his way up through the NFL's coaching ranks from the very ground floor. He worked for the New England Patriots as an assistant scout, then assistant coach before becoming their Defensive Coordinator. Based on his success and experience in New England he was then hired as Head Coach of the Dolphins in 2019. Flores was fired as head coach of the Dolphins after the most recent 2021 NFL season, despite being well-liked by his players and having mostly on-field success as it pertained to his win and loss record, despite a significant lack of talented players on his teams. Most NFL writers and analysts concur that Flores ultimately did a tremendous job leading and managing the team, despite his overall record. 
When Flores was let go as coach of the Dolphins and became available for other teams to hire, he very quickly became a hot target for other teams that had also fired their head coaches. One of these teams is my favorite NFL team, The New York Giants. The Giants, one of the NFL's oldest and original franchises, have long considered themselves to be at the forefront of leading diverse change in the NFL. Flores, a native of Brooklyn, New York, grew up a fan of the Giants. So, when the opportunity to interview for the head coaching position for the Giants became available, both sides expressed mutual interest in setting an interview. 
Related article: All Best Actor/Actress Speeches From The Beginning Of Oscars 1929-2019 | Hollywood Insider
Related article: EVOLUTION: Every Henry Cavill Role From 2001 to 2021, All Performances Exceptionally Poignant
Related article: EVOLUTION: Every Chris Evans Role From 1997 to 2020, All Performances Exceptionally Poignant
Related article: 'In the Heights' Full Commentary & Behind the Scenes +  Reactions – Lin Manuel Miranda, John M. Chu
Flores was set to interview with the Giants on January 27th, when he received a text message on January 23rd from New England Patriots coach Bill Belichick congratulating him and that he heard that Flores was the Giants' guy for the job. However, Belichick mistakenly texted this to Flores and had thought he was texting another candidate and eventual hire for the Giants' head coaching position, Brian Daboll, who is a white man. This text exchange and his previous treatment by the owner of the Dolphins, Stephen Ross, inspired Flores to bring a class-action lawsuit against the NFL alleging racial bias in hirings and addresses the unequal opportunities that exist for coaches of color throughout the league. 
There is a lot that will come out as this lawsuit progresses and we determine whether or not there is actual communicative proof that Daboll was in effect hired before Flores was interviewed. However, I still cannot imagine the pain Flores felt in reading those text messages as he first thinks he is the front runner for the job, and is then crushed to hear differently. How powerless and dismayed he must have felt to know that his skills and experience may not have been the main factor being considered for the job. In All honesty, my heart still hurts knowing this person who thought they were going to achieve their lifelong dream and shine as a champion of what you can accomplish as a Black man was ripped away from him. 
Related article: #metoo Revolution: Powerful Questions That Need Answers
Related article: FACT-CHECKED Series: Timothee Chalamet and 32 Facts about The Young Superstar
Flores' lawsuit contains the above example of the text messages from Bill Belichick, Stephen Ross bribing and pressuring Flores to lose games so the team can get higher draft picks, and other negative experiences felt by Flores while he had been interviewing for head coaching jobs in off-seasons past. He displays within the lawsuit pictures of the current head coaches of the NFL of which only 5 of the 32 are minorities and only two of whom are Black, one is mixed race, one Lebanese, and the other Latino. Flores' lawsuit seeks to prove that there is inherent institutional bias when it comes to the hiring and firing of coaches, and honestly, you would very much have to have your head buried in the sand not to see it. 
Perpetuating Victim Blaming 
The NFL is one of America's largest institutions as it pertains to eyeballs on the screen and generating revenue as a business, yet they struggle mightily when it comes to diversity among the coaching and front-office ranks. The league is composed of approximately 70% of players of color, yet there is virtually no representation when it comes to minority coaches or General Managers. Like much of corporate America, these jobs continue to cycle through from white coach to white coach all of whom lack the impressive experience Flores has amassed. 
Related article: MUST WATCH – The Hollywood Insider's CEO Pritan Ambroase's Love Letter to Black Lives Matter – VIDEO
Subscribe to The Hollywood Insider's YouTube Channel, by clicking here.
There was no coaching candidate this offseason more qualified for a job than Brian Flores, and yet he remains unemployed by a team. It's a slap in the face every time you continue to see this process perpetuate itself every year, when all of a sudden some mid-30s white man gets a head coaching job after having maybe one year of offensive or defensive coordinator experience. The more people dig into these hirings, the sadder the state of affairs often are. 
We find they may be a son-in-law of a coach who got them their start, or perhaps a son or grandson of a previous coach or executive who still has the ear of the organization. It's this idea of the "good ole boys" club that controls the hiring market and therefore continues to only make insular hires amongst their same race. It's plain as day and heartbreaking to see this continue when someone who worked their whole life to get where they are and has the requisite success like a Brian Flores be shunned due to the inherent bias that exists because of the color of his skin. 
The fact that Brian Flores felt so compelled and that his only recourse to fight back against this injustice was a lawsuit, speaks volumes about the state of diversity in the league. Yeah the NFL spray paints "End Racism" in the end zones to "stand" with Black Lives Matter, but can't seem to address the issue of race right in front of its own face. 
Related article: Why Queen Elizabeth II Is One Of The Greatest Monarchs | Her Majesty Queen Elizabeth II of United Queendom of Great Britain & Northern Ireland (Video Insight)
Limited Time Offer – FREE Subscription to The Hollywood Insider
Click here to read more on The Hollywood Insider's vision, values and mission statement here – Media has the responsibility to better our world – The Hollywood Insider fully focuses on substance and meaningful entertainment, against gossip and scandal, by combining entertainment, education, and philanthropy.
Representation as the Key to Unlock Equality
Inclusion and representation are the main tenets of getting us to a place where people truly feel equal in this country. Having more Black coaches in coaching and positions of power is critical to ending stereotypes and inspiring future generations of would-be Black coaches. Surely Brian Flores just wanted to be taken seriously as a candidate for the Giants position and get the job, but now he is stepping out for the next little kid from Brooklyn who may dream of one day being a head coach in the league. 
The NFL, much like America, has failed minorities and especially Black people in this same way as they force the burden of proof on the minority to prove not only that they belong, but also to prove that institutional racism exists. No white person needs to prove nearly as much as a Black person up for the same position as them. It also echoes the same issues of a lack of representation and diversity we have been discussing in the film industry. 
From #OscarsSoWhite and the lack of representation in the ranks of the Golden Globes, we see these same issues persisting in Hollywood and the same straw man arguments always presented. "If they want to make movies why don't they?" This ignorance and sheer blindness to other people's reality stands in the way of us making any real progress as a society. #OscarsSoWhite was an important movement that woke many people up to the fact that there is a severe lack of representation for minorities in our films. Yes we get 'Moonlight' and 'Parasite' wins for best picture and we have done a much better job recently with representation, but we need to continue this momentum and make actual effective changes to get to a point where we see true equality in our films and shows.
Related article: The Hollywood Insider's CEO Pritan Ambroase: "The Importance of Venice Film Festival as the Protector of Cinema"
Related article: The Masters of Cinema Archives: The Hollywood Insider Pays Tribute to 'La Vie En Rose', Exclusive Interview with Director Olivier Dahan
Related article: – Want GUARANTEED SUCCESS? Remove these ten words from your vocabulary| Transform your life INSTANTLY
It is impossible and arrogant to assume we can change the hearts and minds of everyone in this country. We have seen racism able to persist even in spite of the Civil Rights Movement of the 1960s and in the progress, we should have made by now as a country. I have so much hope for millennials and Gen Z to possibly make some actual effective changes in society to bring us all together. We need to continue to build on our progress and move forward to make the world a more inclusive and equal place for the next Brian Flores, Regina King, and Barry Jenkins of the world so that we do not fail them. Now is the time to make effective change, and I applaud and stand with Brian Flores and all of those that feel marginalized and persecuted in their fight for equal opportunity in the workplace and in the world. 
By Mark Raymond
Click here to read The Hollywood Insider's CEO Pritan Ambroase's love letter to Cinema, TV and Media. An excerpt from the love letter: The Hollywood Insider's CEO/editor-in-chief Pritan Ambroase affirms, "We have the space and time for all your stories, no matter who/what/where you are. Media/Cinema/TV have a responsibility to better the world and The Hollywood Insider will continue to do so. Talent, diversity and authenticity matter in Cinema/TV, media and storytelling. In fact, I reckon that we should announce "talent-diversity-authenticity-storytelling-Cinema-Oscars-Academy-Awards" as synonyms of each other. We show respect to talent and stories regardless of their skin color, race, gender, sexuality, religion, nationality, etc., thus allowing authenticity into this system just by something as simple as accepting and showing respect to the human species' factual diversity. We become greater just by respecting and appreciating talent in all its shapes, sizes, and forms. Award winners, which includes nominees, must be chosen on the greatness of their talent ALONE.
I am sure I am speaking for a multitude of Cinema lovers all over the world when I speak of the following sentiments that this medium of art has blessed me with. Cinema taught me about our world, at times in English and at times through the beautiful one-inch bar of subtitles. I learned from the stories in the global movies that we are all alike across all borders. Remember that one of the best symbols of many great civilizations and their prosperity has been the art they have left behind. This art can be in the form of paintings, sculptures, architecture, writings, inventions, etc. For our modern society, Cinema happens to be one of them. Cinema is more than just a form of entertainment, it is an integral part of society. I love the world uniting, be it for Cinema, TV. media, art, fashion, sport, etc. Please keep this going full speed."
More Interesting Stories From The Hollywood Insider
– Want GUARANTEED SUCCESS? Remove these ten words from your vocabulary| Transform your life INSTANTLY
– A Tribute to Martin Scorsese: A Complete Analysis of the Life and Career of the Man Who Lives and Breathes Cinema 
– Do you know the hidden messages in 'Call Me By Your Name'? Find out behind the scenes facts in the full commentary and In-depth analysis of the cinematic masterpiece
– A Tribute To The Academy Awards: All Best Actor/Actress Speeches From The Beginning Of Oscars 1929-2019 | From Rami Malek, Leonardo DiCaprio To Denzel Washington, Halle Berry & Beyond | From Olivia Colman, Meryl Streep To Bette Davis & Beyond
– In the 32nd Year Of His Career, Keanu Reeves' Face Continues To Reign After Launching Movies Earning Over $4.3 Billion In Total – "John Wick", "Toy Story 4", "Matrix", And Many More
Brian flores, Brian flores, Brian flores, Brian flores, Brian flores, Brian flores, Brian flores, Brian flores, Brian flores, Brian flores, Brian flores, Brian flores, Brian flores, Brian flores, Brian flores, Brian flores, Brian flores, Brian flores, Brian flores, Brian flores, Brian flores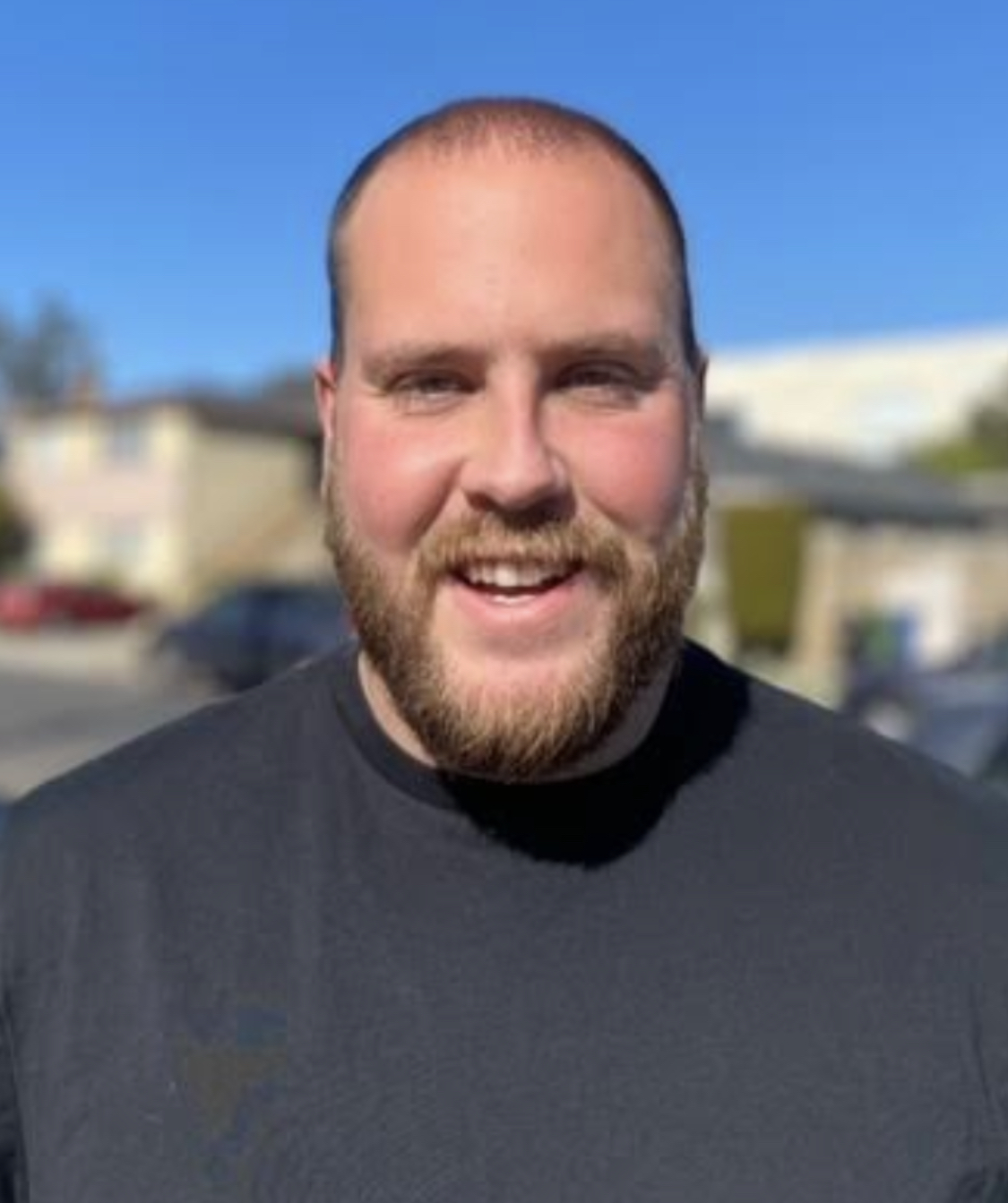 Mark Raymond is a writer and screenwriter who believes himself to be the only person desiring to work in film who originated in New York and currently resides in Los Angeles. Mark was inspired to write from a young age and has always desired to connect and uplift others through his work, as those that motivated him did for him. Mark feels very strongly that the world could use a lot more positivity and optimism, and is therefore very aligned to the mission of The Hollywood Insider to not spread hate or gossip, but instead to build each other up and shine a positive light on anyone bold enough to put their heart and soul into a piece of art. In his writing, Mark aims to use his signature wit to highlight the severity of the more serious and pressing issues of our time, to shine a beacon of light through the darkness. A devoted ally to all, he seeks to inspire and use his platform to give a voice to the voiceless and let his readers know that while everything may not be great right now, one day it can and will be.