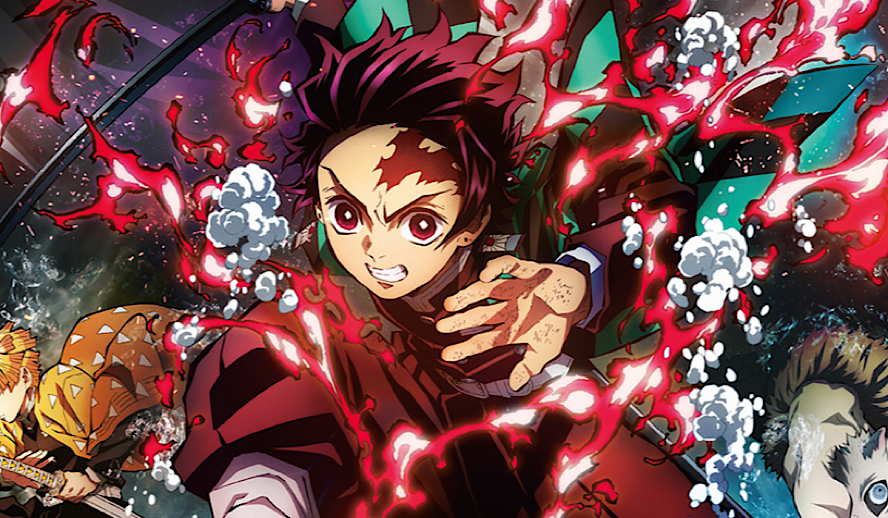 Photo: 'Demon Slayer'
Since its initial release in 2019, the highly anticipated Japanese animated series, 'Demon Slayer,' has gained momentous traction among the fans and community of anime. By basing the inner- turmoil of the story upon the harsh reality of human loss and suffering, 'Demon Slayer' has set itself apart from any Japanese animated series to date. It is a series that truly delves into the reality of human emotion and struggle, and yet it remains firmly planted in its fantastical visualization of the impossible. It is an anime that is significant for its symbolism. The villains of the film manifest themselves as demons portraying not just the blood-thirsty antagonists of the show, but also the personal fears or "demons" that the heroes of the story must overcome. It is a tale that depicts the struggle between good and evil with masterful art, breath-taking animation, and a fully developed sense of the characters and their complex journey. 
Related article: OSCAR-NOMINATED – EXCLUSIVE: 'Dune' Full Commentary, Reactions, Making Of – Timothee Chalamet, Zendaya, Oscar Isaac
Related article: OSCAR-NOMINATED – 'House of Gucci' Full Commentary & Behind the Scenes – Lady Gaga, Adam Driver, Jared Leto, Al Pacino
Related article: OSCAR-NOMINATED – 'Belfast' Full Commentary & BTS – Jamie Dornan, Caitriona Balfe, Judi Dench
Related article: OSCAR-NOMINATED – 'West Side Story' Full Commentary – Rita Moreno, Steven Spielberg, Rachel Zegler
Related article: OSCAR-NOMINATED – 'No Time to Die' Full Commentary, Behind the Scenes & Reactions, Daniel Craig, Rami Malek, Bond
'Demon Slayer' Has Consistently Proven That Visually It Features Some of The Highest Quality of Art and 3D Animation
'Demon Slayer' has been praised for its',  "clean, colorful, dynamic action sequences," and striking visuals. Ufotable, the studio credited with designing and bringing to life the original manga series of 'Demon Slayer,' separates itself and its animated works by integrating 3-Dimensional art within its' 2D landscape. While ufotable in the past has been notable only for its animation and design of video games, it has been its' in-depth and visually skillful work with 'Demon Slayer,' that has brought it to the forefront of fame and popularity within the digital design community. By blending 2D and 3D styles of art and design, ufotable ensures the vibrant verisimilitude of its animated series, bringing a sense of reality to this work of fiction.
This skillful unification of multiple styles of art guarantees the highest quality of cutting-edge animation and this is directly visualized in every action sequence pictured in 'Demon Slayer.' Ufotable clearly holds their work to the highest standard of animation and this is apparent in their decision to maintain complete creative control and development over the 'Demon Slayer' series. By ensuring that their animation studio retains full artistic design, ufotable has proven that it is more than capable of not only paying homage to the manga but elevating the quality of the visual art in general. By keeping the animation in-house, this studio has preserved the high level of consistency and caliber that has established 'Demon Slayer' as one of the most beautifully animated series of all time. 
Related article: All Best Actor/Actress Speeches From The Beginning Of Oscars 1929-2019 | Hollywood Insider
Related article: EVOLUTION: Every Henry Cavill Role From 2001 to 2021, All Performances Exceptionally Poignant
Related article: EVOLUTION: Every Chris Evans Role From 1997 to 2020, All Performances Exceptionally Poignant
Related article: 'In the Heights' Full Commentary & Behind the Scenes +  Reactions – Lin Manuel Miranda, John M. Chu
'Demon Slayer' While Entirely Based off Fantasy Ties Itself to Reality and The Limitation of Human Struggle and Emotion 
'Demon Slayer' in its essence is a tale that profoundly grapples with the struggle of human emotion, desire, and loss. 'Demon Slayer' follows the journey of the protagonist, Tanjiro Kamado, a teenage boy whose peaceful life is devastated by the brutal slaughter of his entire family, except for his younger sister Nezuko, who he finds has been transformed into a demon. This horrific atrocity was committed by the main villain of the series, Muzan Kibutsuji though the intention behind his violent blood-thirsty actions still remains a mystery. Tanjiro proves himself as a righteous defender of virtue and guards his sister without any concern for his own life or safety. His adamant protection of the last living tie that he has to his family (though she is transformed into a Demon) breaks through the violent spell that she was held under and frees her from the grip of inhumanity and savagery (that all Demons depicted in the show are fated to suffer from).
Tanjiro's refusal to give up faith in curing his sister reflects the connection and tie that 'Demon Slayer' has with reality. That reflection is the endless struggle between good and evil that is all too well known in real-life. Tanjiro is essentially the living embodiment of a person who refuses to allow evil to triumph over his spirit and control his life. His convictions parallel that of reality in the sense that he does not allow fear to dictate his actions and he proves that one must summon the courage to fight for what one believe to be right. This is portrayed in a scene where a member of the Demon Slayer Corps, finds Tanjiro and Nezuko and attempts to kill Nezuko because she is a Demon. Tanjiro, while he does not stand a chance to defeat this masterful swordsman, refuses to allow this man to murder his transformed sister.
Related article: Why Queen Elizabeth II Is One Of The Greatest Monarchs | Her Majesty Queen Elizabeth II of United Queendom of Great Britain & Northern Ireland (Video Insight)
Limited Time Offer – FREE Subscription to The Hollywood Insider
Click here to read more on The Hollywood Insider's vision, values and mission statement here – Media has the responsibility to better our world – The Hollywood Insider fully focuses on substance and meaningful entertainment, against gossip and scandal, by combining entertainment, education, and philanthropy.
Related article: #metoo Revolution: Powerful Questions That Need Answers
Related article: FACT-CHECKED Series: Timothee Chalamet and 32 Facts about The Young Superstar
By doing this Nezuko is freed from the control of her demonic urges and comes to the aid of Tanjiro. The Corps Member is shocked by Nezuko's actions and allows both of them to live, even offering to train Tanjiro as a member of the Corps. The constant discussion and relation to the human condition and struggle between right and wrong, and good vs. evil is a recurring theme throughout the show and places the viewer in full support of the selfless hero, Tanjiro. Tanjiro's journey is one that mirrors the pain and suffering of life, while still inspiring the viewer with hope and belief that light can still exist in the darkest places. 
'Demon Slayer' Not Only Outsells Publicly Esteemed Series 'One Piece,' but Sells More Than All The Comic Books Sold in North America Combined 
There is no doubt of the meteoric rise in popularity of the series 'Demon Slayer,' but the magnitude of its climb to fame is far more significant than most people realize. Manga, which is the comparable version of comic books in the States, was dominated in sales by none other than the acclaimed series 'Demon Slayer.' In terms of pure quantity, in 2020 Demon Slayer sold 82.4 million total units and the entire number of comic books sold in North America was only 82 million. The gravity of this feat is staggering and only goes to show truly how renowned and distinguished the series 'Demon Slayer' has become,  not just for Japan, but for the rest of the world as well. By outselling the total number of comics, 'Demon Slayer' has etched its mark in history as one of the greatest and most beloved anime series of all time and it hasn't even completed its third season on-screen!
Related article: The Hollywood Insider's CEO Pritan Ambroase: "The Importance of Venice Film Festival as the Protector of Cinema"
Related article: The Masters of Cinema Archives: The Hollywood Insider Pays Tribute to 'La Vie En Rose', Exclusive Interview with Director Olivier Dahan
Related article: – Want GUARANTEED SUCCESS? Remove these ten words from your vocabulary| Transform your life INSTANTLY
Related article: MUST WATCH – The Hollywood Insider's CEO Pritan Ambroase's Love Letter to Black Lives Matter – VIDEO
Subscribe to The Hollywood Insider's YouTube Channel, by clicking here.
Though its success in the sale of manga can be directly attributed to the creation and popularization of the anime series. Not only did 'Demon Slayer' outsell the entirety of North America, it was able to achieve an even more consequential triumph the year before in 2019. 'Demon Slayer' was able to unseat the reigning manga bestseller 'One Piece,' by selling a total of 200,000 more units. 'One Piece' was the best-selling manga series for eleven consecutive years before it was surpassed by the likes of 'Demon Slayer,' and it would appear as if this trend has continued for the past three years. 
'Demon Slayer' since its first episode has continued to exceed expectations, and now three years into its show running it has cemented itself as one of the most iconic anime series to this date. It has succeeded because it connects to human emotion and feeling and its champion, Tanjiro, is a hero we can all aspire to emulate. One who is courageous in the face of great adversity and who will never sacrifice his own kindness and generosity for personal gain. 'Demon Slayer' is a compass of morality that is needed in times like these, more than ever!  
Cast: Natsuki Hanae, Yoshitsugu Matsuoka, Hiro Shimono, Akari Kitô
Cinematography: Yûichi Terao | Editor: Manabu Kamino  | Animator: ufotable 
Director: Haruo Sotozaki | Writers: Koyoharu Gotōge, ufotable | Producer: Hikaru Kondo
By Thomas Jacobs
Click here to read The Hollywood Insider's CEO Pritan Ambroase's love letter to Cinema, TV and Media. An excerpt from the love letter: The Hollywood Insider's CEO/editor-in-chief Pritan Ambroase affirms, "We have the space and time for all your stories, no matter who/what/where you are. Media/Cinema/TV have a responsibility to better the world and The Hollywood Insider will continue to do so. Talent, diversity and authenticity matter in Cinema/TV, media and storytelling. In fact, I reckon that we should announce "talent-diversity-authenticity-storytelling-Cinema-Oscars-Academy-Awards" as synonyms of each other. We show respect to talent and stories regardless of their skin color, race, gender, sexuality, religion, nationality, etc., thus allowing authenticity into this system just by something as simple as accepting and showing respect to the human species' factual diversity. We become greater just by respecting and appreciating talent in all its shapes, sizes, and forms. Award winners, which includes nominees, must be chosen on the greatness of their talent ALONE.
I am sure I am speaking for a multitude of Cinema lovers all over the world when I speak of the following sentiments that this medium of art has blessed me with. Cinema taught me about our world, at times in English and at times through the beautiful one-inch bar of subtitles. I learned from the stories in the global movies that we are all alike across all borders. Remember that one of the best symbols of many great civilizations and their prosperity has been the art they have left behind. This art can be in the form of paintings, sculptures, architecture, writings, inventions, etc. For our modern society, Cinema happens to be one of them. Cinema is more than just a form of entertainment, it is an integral part of society. I love the world uniting, be it for Cinema, TV. media, art, fashion, sport, etc. Please keep this going full speed."
More Interesting Stories From The Hollywood Insider
– Want GUARANTEED SUCCESS? Remove these ten words from your vocabulary| Transform your life INSTANTLY
– A Tribute to Martin Scorsese: A Complete Analysis of the Life and Career of the Man Who Lives and Breathes Cinema 
– Do you know the hidden messages in 'Call Me By Your Name'? Find out behind the scenes facts in the full commentary and In-depth analysis of the cinematic masterpiece
– A Tribute To The Academy Awards: All Best Actor/Actress Speeches From The Beginning Of Oscars 1929-2019 | From Rami Malek, Leonardo DiCaprio To Denzel Washington, Halle Berry & Beyond | From Olivia Colman, Meryl Streep To Bette Davis & Beyond
– In the 32nd Year Of His Career, Keanu Reeves' Face Continues To Reign After Launching Movies Earning Over $4.3 Billion In Total – "John Wick", "Toy Story 4", "Matrix", And Many More
demon slayer, demon slayer, demon slayer, demon slayer, demon slayer, demon slayer, demon slayer, demon slayer, demon slayer, demon slayer, demon slayer, demon slayer, demon slayer, demon slayer, demon slayer, demon slayer, demon slayer, demon slayer, demon slayer, demon slayer, demon slayer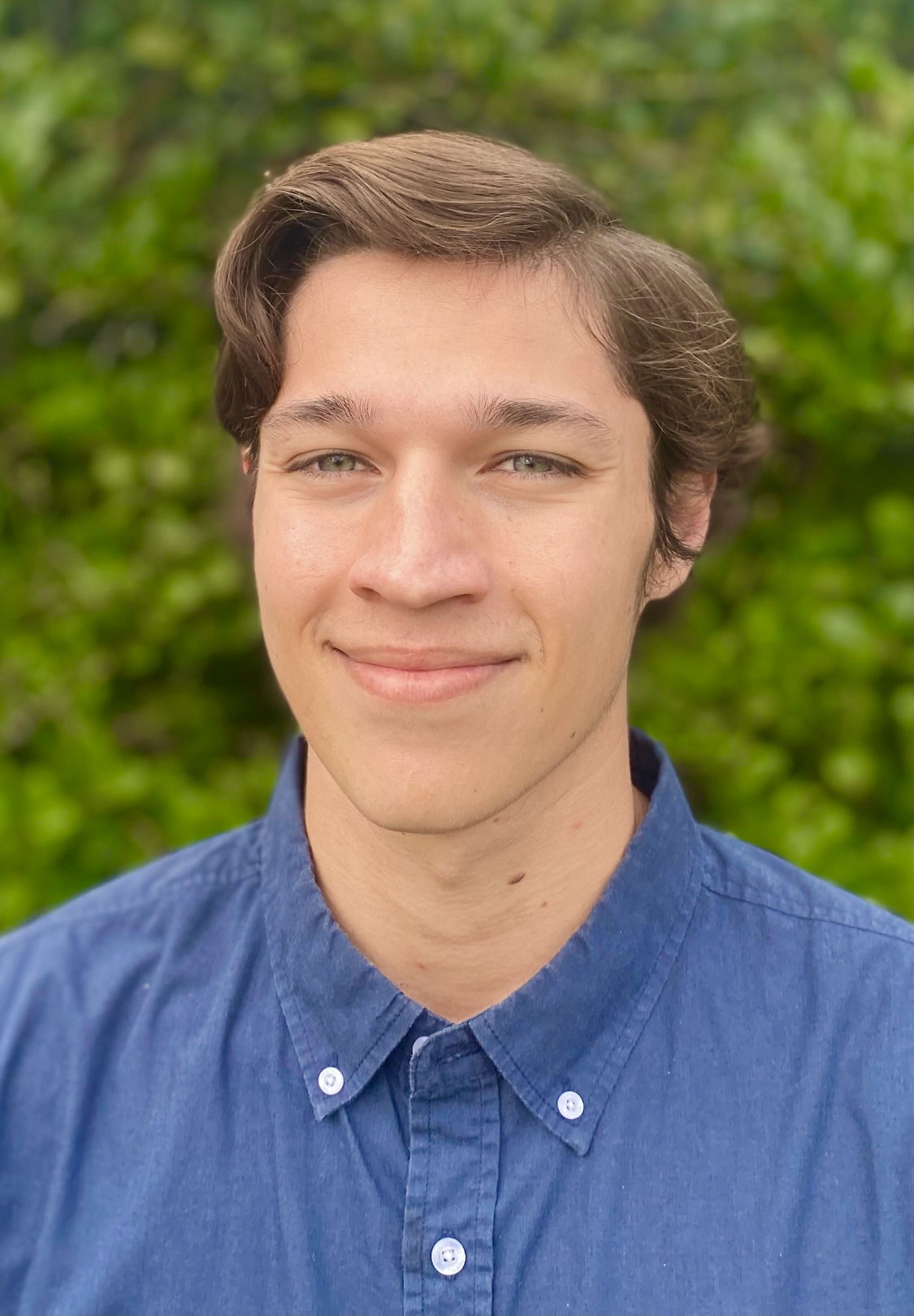 Thomas Jacobs is an avid writer, Cinema aficionado, and filmmaker. He graduated with Dean's Honors from the University of California, Santa Cruz with a major in Film and Digital Media. His passion is directly tied to the appreciation and creation of film and television, and this fact is reflected in his intent to be a writer for the acclaimed entertainment journal, The Hollywood Insider. His beliefs mirror the core goals and mission statement of The Hollywood Insider by sharing an admiration for quality entertainment as well as bolstering a sense of positivity and equality among all humans. Thomas believes that Cinema is an advantageous promoter of civil and social empowerment, and he shares a mutual societal view with  The Hollywood Insider, that people should not be judged by the color of their skin, but the content of their character.