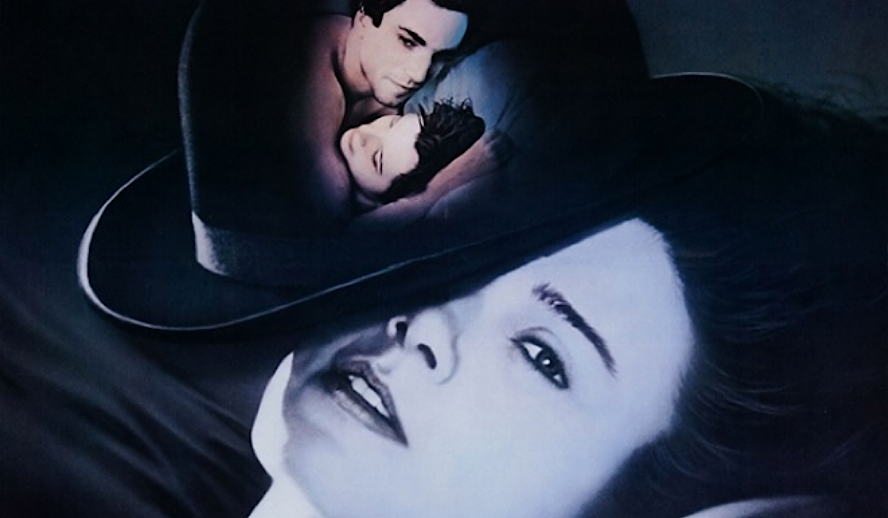 Photo: 'The Unbearable Lightness of Being'/Metro-Goldwyn-Meyer
"It's questions with no answers, that set the limits of human possibilities– that describe the boundaries of human existence."
As it pertains to the human experience, it seems that all notions of 'Absolute Truth' are inherently transient. Such shapeless apparitions, both airy and ample, are bound by the borders of our consciousness–in orbit just beyond our reach. Truth is neither stagnant nor objective, it simply cannot exist as such, as this would rebel against its design. The moment you think you've captured some form of absolute truth– it changes. What definitive conclusions can be plunged from such an ever-changing, centerless, kaleidoscope of expression–both separate and unified? 
Related article: Bong Joon Ho Named International Jury President of the Venice Film Festival 2021
Related article: Video | The Artist Evolves: All Leonardo DiCaprio Roles & Performances, 1980s to 2020 Filmography
Who dares prod the precipice of such an existential enigma? 'The Unbearable Lightness of Being' directed by Phillip Kaufman, is a poet's wet dream– daring to stir the proverbial pot and unearth the unanswerable. Written and adapted for the screen by Philip Kaufman and Jean-Claude Carriere, the film is based on the original novel by the renowned author Milan Kundra. A profoundly philosophical undertaking of debatingly taboo-teetering territory, Kundra ruminates on both the individual and collective experience of suffering, happiness, and the pursuit of alignment. 
Starring excellent performances from Daniel-Day Lewis, Lena Olin, and Juliette Binoche, the story begins with Tomas, (Daniel-Day Lewis) a well-respected brain surgeon living in Czechoslovakia. His sexual philosophy is one of lightness, keeping multiple mistresses at his disposal but monitoring their intensity with careful guidelines, like no spending the night after sex.  When he meets the waitress Tereza, full of intellectual hunger and a desire for some kind of romantic intimacy, his babe boundaries are breached.
Tereza shows up in Prague to see him and comes down with the flu. Feeling an obligation to care for her and unable to return to her city right away, she stays for a week, holding his hand the whole night while they sleep. This conflicts with his other partners and one conquest in particular: his friend and favorite intimate, Sabina, a free-spirited artist who shares his liberal temperaments on sex. Tereza and Tomas eventually marry, but she suffers greatly as he proceeds with sexual affairs. Gruesome nightmares haunt her sleep.
Related article: MUST WATCH – Hollywood Insider's CEO Pritan Ambroase's Love Letter to Black Lives Matter – VIDEO
Subscribe to Hollywood Insider's YouTube Channel, by clicking here. 
Communist Cupid Shuffle?
When the Soviet Army invades Czechoslovakia, Sabina flees. Tomas and Tereza stay, actively engaging in marches and protests, but when Tereza feels strongly that their freedom, careers, and safety are compromised, they too flee to Switzerland. His philandering continues to chisel away at Tereza's heart,  plaguing her with insecurity and anguish– pronounced by more horrific nightmares.
Sabina starts an affair with a married man, Franz, but feels breached when he leaves his wife to be with her, fleeing to the states. Underwhelmed with her work as a photographer and overwhelmed with Tomas's infidelity, Tereza leaves him again, returning to their apartment in Czechoslovakia. Tomas eventually follows and they are reunited.  
When Tomas writes an article that is deemed anti-communist, political adversaries of the regime threaten to silence his freedom of speech. Despite manipulation and threatening visits, Tomas refuses to sign any document that aligns with the Soviet occupation and chooses to step down from his career. He takes a job as a window washer and Tereza goes back to waitressing. 
Related article: The Power of Positivity: Ikorodu Bois + Chris Hemsworth + Russo Brothers + Sam Hargrave
Limited Time Offer – FREE Subscription to Hollywood Insider
Click here to read more on Hollywood Insider's vision, values and mission statement here – Media has the responsibility to better our world – Hollywood Insider fully focuses on substance and meaningful entertainment, against gossip and scandal, by combining entertainment, education, and philanthropy. 
The resignation from his former position proves actually quite promising for Tomas's sexual status, and his mistresses multiply–(a sexy, former surgeon, self-demoted to window washer–spitting in the face of the communist regime? Sign me up!) Maybe it didn't work for Sabina and Franz, but apparently, infidelity topped with some activism sure balled up the panties of several horny housewives. I get it though, nothing relieves the heaviness of fascism and hopelessness like frisky fornication, right?
Between the deceitful tactics issued by the communist party, the psychic wounds of Tomas and his rendezvous, and her failure to embody the lightness he so effortlessly possessed– Tereza's spirit is heavily weighed down. Her anxiety amplifies and she feels hopeless and convinces Tomas to move again to the countryside--away from everything. He succumbs, making the final commitment– leaving behind his curiously lustful appetite for the multitude of many– for the love of one. 
This film had too many insightful gems to account for, I highly recommend watching it and reading the novel. It's richly packed with layers upon layers of such thought-provoking material, it's impossible to give it all justice.
Related article: Hollywood Insider's CEO Pritan Ambroase: "The Importance of Venice Film Festival as the Protector of Cinema"
Related article: The Masters of Cinema Archives: Hollywood Insider Pays Tribute to 'La Vie En Rose', Exclusive Interview with Director Olivier Dahan
'The Unbearable Lightness of Being' – The Magic Misery of Metaphors
The thread of Tomas and Tereza's marriage seems to be held together only by each other's willingness to commit to it, and one other grander component– something greater than both of them, that they don't quite grapple consciously. For each, it is a kind of death to be together and a death to be apart, and together the momentary happiness serves as some kind of aversion to this phantom factor.
Tereza's Beethoven (her perceived synchronicity of their connectivity) is almost akin to Tomas's Ess muss sein "It must be". The political regime was kitsch ( some protruding air of falseness, an aesthetic alteration of truth–exploiting empathy), the pretentious artists and finger-pointing activists were kitsch, and– in a way– their love was also 'kitsch'. The metaphorical aesthetic of being irrevocably drawn to your fate. 
Yet, without this, one could virtually talk themselves into any situation, any life, any relationship– or lack thereof. Whether in heaviness or in lightness, there is still emptiness–and we choose to fill this with whatever soothes and silences the fears burrowed in the deepest, inaccessible parts of our psyche. 
Related article: Powerful Technique for Success, Personal Development and Leadership
Related article: A Tribute To The Academy Awards: All Best Actor/Actress Speeches From The Beginning Of Oscars 1929-2019 | From Rami Malek, Leonardo DiCaprio To Marlon Brando & Beyond | From Olivia Colman, Meryl Streep To Bette Davis & Beyond
Or could this be love? A sort of magic that defies logic, ineffably intertwining us to a special someone, somewhere? Are we helpless martyrs to the mystical magic forces at play, magnetizing and merging our bodies and souls?  This film was much more than a love story. It was a drive to the heart of kitsch with a wooden stake. There is no certainty, no absolute truths, no all-encompassing answers. Each character's life was contoured by relative circumstances, but these circumstances inevitably shape our lives, whether we are privy to them or not–they are both of form and formless. 
Though we may long to breach the borders of our consciousness and override the structural boundaries that comprise us, this epicenter of conflict lies in the core of every human psyche: Our desire for commitment and our desire for freedom, and in a world of ever-changing unity with no center, we can really never have either of these things. So we stave off this specter with metaphors. And as Tomas said, they are dangerous, because they lead to things like love.
Cast: Daniel-Day Lewis, Lena Olin, and Juliette Binoche, Derek De Lint, Erland Josephson, Pavel Landovsky, Donald Moffat, Daniel Olbrychski, Stellan Skarsgard
Director: Philip Kaufman 
Screen Adaptation: Phillip Kaufman and Jean-Claude Carriere | Novel: Milan Kundra | Producers: Bertil Ohlsson, Paul Zaentz, Saul Zaentz | Music: Mark Adler
Cinematography: Sven Nykvist | Editor: Walter Murch
Click here to read Hollywood Insider's CEO Pritan Ambroase's love letter to Black Lives Matter, in which he tackles more than just police reform, press freedom and more – click here.
An excerpt from the love letter: Hollywood Insider's CEO/editor-in-chief Pritan Ambroase affirms, "Hollywood Insider fully supports the much-needed Black Lives Matter movement. We are actively, physically and digitally a part of this global movement. We will continue reporting on this major issue of police brutality and legal murders of Black people to hold the system accountable. We will continue reporting on this major issue with kindness and respect to all Black people, as each and every one of them are seen and heard. Just a reminder, that the Black Lives Matter movement is about more than just police brutality and extends into banking, housing, education, medical, infrastructure, etc. We have the space and time for all your stories. We believe in peaceful/non-violent protests and I would like to request the rest of media to focus on 95% of the protests that are peaceful and working effectively with positive changes happening daily. Media has a responsibility to better the world and Hollywood Insider will continue to do so."
The Unbearable Lightness of Being, The Unbearable Lightness of Being, The Unbearable Lightness of Being, The Unbearable Lightness of Being, The Unbearable Lightness of Being, The Unbearable Lightness of Being, The Unbearable Lightness of Being, The Unbearable Lightness of Being, The Unbearable Lightness of Being, The Unbearable Lightness of Being, The Unbearable Lightness of Being, The Unbearable Lightness of Being, The Unbearable Lightness of Being, The Unbearable Lightness of Being, The Unbearable Lightness of Being, The Unbearable Lightness of Being, The Unbearable Lightness of Being, The Unbearable Lightness of Being, The Unbearable Lightness of Being, The Unbearable Lightness of Being, The Unbearable Lightness of Being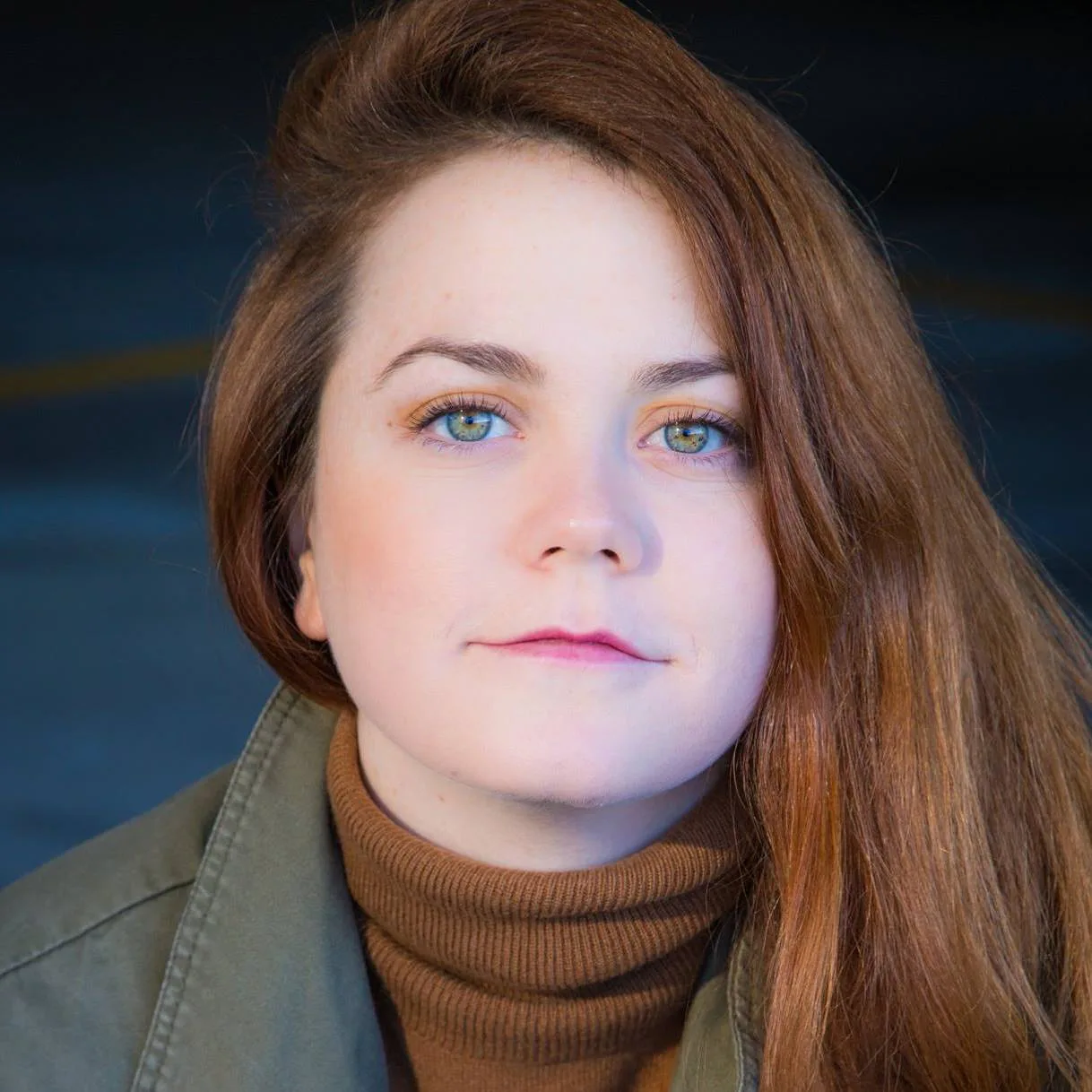 Melissa McGrath is a writer for Hollywood Insider, offering rich and engaging content for reviews and features. Melissa feels at home with Hollywood Insider's lively team who share an equal passion for the art of cinema. Having sought out compelling stories her whole life, she is eager to examine and share her observations with others interested in thought-provoking material. She believes in changing the world through meaningful dialogue and hopes to provide helpful insight with her work. She values open discussions concerning morality, culture, personal development, and holds a soft spot for cathartic humor. Through the art of storytelling, journalism, and cinema, Melissa seeks to help build a strong community of free-thinkers and cultivate a deeper understanding of the human experience.