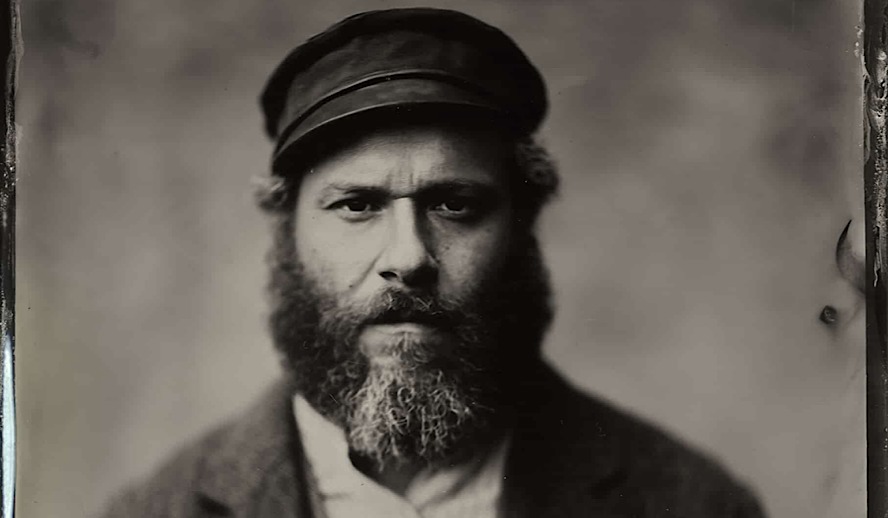 Photo: 'An American Pickle'/HBO MAX
"Come on, flip the pickle, Morty, you're not gonna regret it. The payoff is huge. I turned myself into a pickle, Morty!"
In a time where people fear the churning of remakes and a lack of originality in Hollywood, it's movies like 'An American Pickle' that make us appreciate some of the courageously inventive narratives that are gushing out in 2020. Based on the short story by Simon Rich, this film definitely meets expectations concerning creative plots. Set in the year 1919, Seth Rogen plays Herschel, (a straining Jewish labor worker) who migrates with his wife to New York from his small town (or shtetl) in Eastern Europe after some Russian Cossacks ransack the place. He gets a job at a pickle factory and hopes to save enough for a proper place of rest for him and his wife at a Jewish Cemetery when the time comes. After somehow falling into one of the pickle barrels, the factory closes down, and he is pickled for 100 years. 
There is no deep explanation for why this occurs, which makes it that much more absurd and silly (not to mention a brief but much-appreciated appearance of Tim Robinson as an attorney). After Herschel wakes up in Brooklyn in 2019, fully preserved after a century of brining, he seeks out his last known family member. It's pretty hilarious that no scientists or reporters are actively exploring what would otherwise be a ground-breaking phenomenon, but the story progresses as if things like this just "happen" sometimes. It's congruent with the foundational set up for the proceeding plot, allowing all the post events to be more believable since the initial premise (as ludicrous as it is) is immediately accepted without question. After going off seeking his last generational thread, he meets Ben (also played by Seth Rogen), who lives in a super nice (for modern NYC) apartment.  Once again minimizing the grand absurdity of him literally being from the 1900s, Ben greets him like an unknown relative that may have flown in from a foreign country, not a different time period.
Related article: A Comedic Inspiration: A Handful of Tim Robinson's Discarded SNL Sketches Achieve Escalating Popularity
Related article: Steve Carell: 32 Facts on the Comedy Genius & The Lovable Boss of 'The Office'
After initial greetings, excited hellos, and some exposure to the modern world, Herschel convinces Ben to take him to where his wife's grave was. Seeing it in complete disarray, Herschel is intent on seeking revenge and reclaiming/restoring the sanctity of the burial space. His angry rampage ends up putting Ben in a sticky situation where his only honorable offering to his parents' memory is destroyed, as no one will accept his new app idea due to his 'Herschel induced' criminal record.  
Millennial Madness and Exploitation
While Herschel goes off and does his own thing without Ben's help, he actually finds a great deal of success recycling jars and creating a business with no money to start with. He gets crafty, and in a place rumbling with new-age hipsters and millennials aching for something original, he starts to gain recognition fast. It's almost as if, part of the hipster culture is to prize things that are creatively done with the least amount of work. Probably partly due to the conscious efforts to reduce environmental impacts, and partly due to the unconscious desire to rebel against a capitalist structure that places workers on the hamster wheel, having to run for every dollar they earn. Almost as if wrestling with the past and future, they detest the newfangled modern era, while aggrandizing the old fashioned (all the while making it fashionable to magnify the lazy ideologies of the past and embrace the progressiveness of the present). 
Related article: MUST WATCH – Hollywood Insider's CEO Pritan Ambroase's Love Letter to Black Lives Matter – VIDEO
Herschel starts to trend on various media platforms and people both absolutely adore the image of him and simultaneously applaud themselves for their political correctness in adoring him. This eventually leads them to stop adoring him once Ben comes up with another of his schemes, and it is revealed that his ideologies are, in fact, a little outdated. It's an alarmingly uncomfortable moment, but undeniably funny.  
Seth's Character Exploration
in 'An American Pickle'
This sets the rest of the film up for a hysterically hostile ping-pong of escapades between both Herschel and Ben, manipulating each other's businesses and progress. It's tickling, but not without sentimentality, to watch Seth Rogen play the character of a 1900s Ashkenazi Jew. He certainly accesses a different dimension and explores pieces of himself that seem fresh and previously unexplored. Despite it having such an underlyingly playful nature (common for Seth Rogen starring films)  there is a hearty layer of raw emotion unraveled – mostly concerning honor and family. 
Related article: The Masters of Cinema Archives: Hollywood Insider Pays Tribute to 'La Vie En Rose', Exclusive Interview with Director Olivier Dahan
Related article: Jason Momoa: The Power of his Unrelenting Perseverance and Rise in Hollywood
Seth has to conjure up actual frustration and pain directed towards himself as two different characters. This is a complex type of emotional juggling, and Seth does an impeccable job at making us feel sorry for each character as they fumble to redeem themselves into a place aligned with their morality. Interestingly, the motivation behind Ben and Herschel's actions seemed to be (although morally ambiguous) collateral in that they are each coming from a place of hurt and a clear desire for revenge. Seth's emotional spectrum conveys this nicely as he buckles viewers into a bit of an emotional rollercoaster, not really knowing who to cheer for.  
While it is true to the plot that Seth is playing a character that is interacting with essentially a time-traveling relative, it's strange to watch him battle himself, almost some strange metaphorical mirror. Even when we are battling relatives, it's still a part of ourselves. The best method is to attempt to make peace of it. Rumbling at each of their cores, however, is also the passion to honor their family. The two of them have more in common than they realize, both pouring and dedicating their life's work to commemorate the ones they loved. It's a little torturous, as the audience recognizing this common denominator, but watching them ignorantly fail to see this, blindly pummeling each other in the process. The two of them are too hurt to see that they are all the family they have left. But there is a lot more to come. 
This story was certainly sweet, perfectly crispy, a little crunchy, a little bumpy, not too long, and green. The perfect brine. 
'An American Pickle' is available to stream on HBO MAX.
Click here to read Hollywood Insider's CEO Pritan Ambroase's love letter to Black Lives Matter, in which he tackles more than just police reform, press freedom and more – click here.
An excerpt from the love letter: Hollywood Insider's CEO/editor-in-chief Pritan Ambroase affirms, "Hollywood Insider fully supports the much-needed Black Lives Matter movement. We are actively, physically and digitally a part of this global movement. We will continue reporting on this major issue of police brutality and legal murders of Black people to hold the system accountable. We will continue reporting on this major issue with kindness and respect to all Black people, as each and every one of them are seen and heard. Just a reminder, that the Black Lives Matter movement is about more than just police brutality and extends into banking, housing, education, medical, infrastructure, etc. We have the space and time for all your stories. We believe in peaceful/non-violent protests and I would like to request the rest of media to focus on 95% of the protests that are peaceful and working effectively with positive changes happening daily. Media has a responsibility to better the world and Hollywood Insider will continue to do so."
Vote with a conscience – Register to Vote – Your vote saves lives and ends systemic racism
Ways to support Black Lives Matter Movement to end systemic racism
– Do you know the hidden messages in 'Call Me By Your Name'? Find out behind the scenes facts in the full commentary and In-depth analysis of the cinematic masterpiece
– A Tribute To The Academy Awards: All Best Actor/Actress Speeches From The Beginning Of Oscars 1929-2019 | From Rami Malek, Leonardo DiCaprio To Denzel Washington, Halle Berry & Beyond | From Olivia Colman, Meryl Streep To Bette Davis & Beyond
– In the 32nd Year Of His Career, Keanu Reeves' Face Continues To Reign After Launching Movies Earning Over $4.3 Billion In Total – "John Wick", "Toy Story 4", "Matrix", And Many More
An American Pickle, An American Pickle, An American Pickle, An American Pickle, An American Pickle, An American Pickle, An American Pickle, An American Pickle, An American Pickle review, An American Pickle trailer, An American Pickle, An American Pickle, An American Pickle, An American Pickle, An American Pickle, An American Pickle, An American Pickle, An American Pickle, An American Pickle, An American Pickle, An American Pickle, An American Pickle, An American Pickle, An American Pickle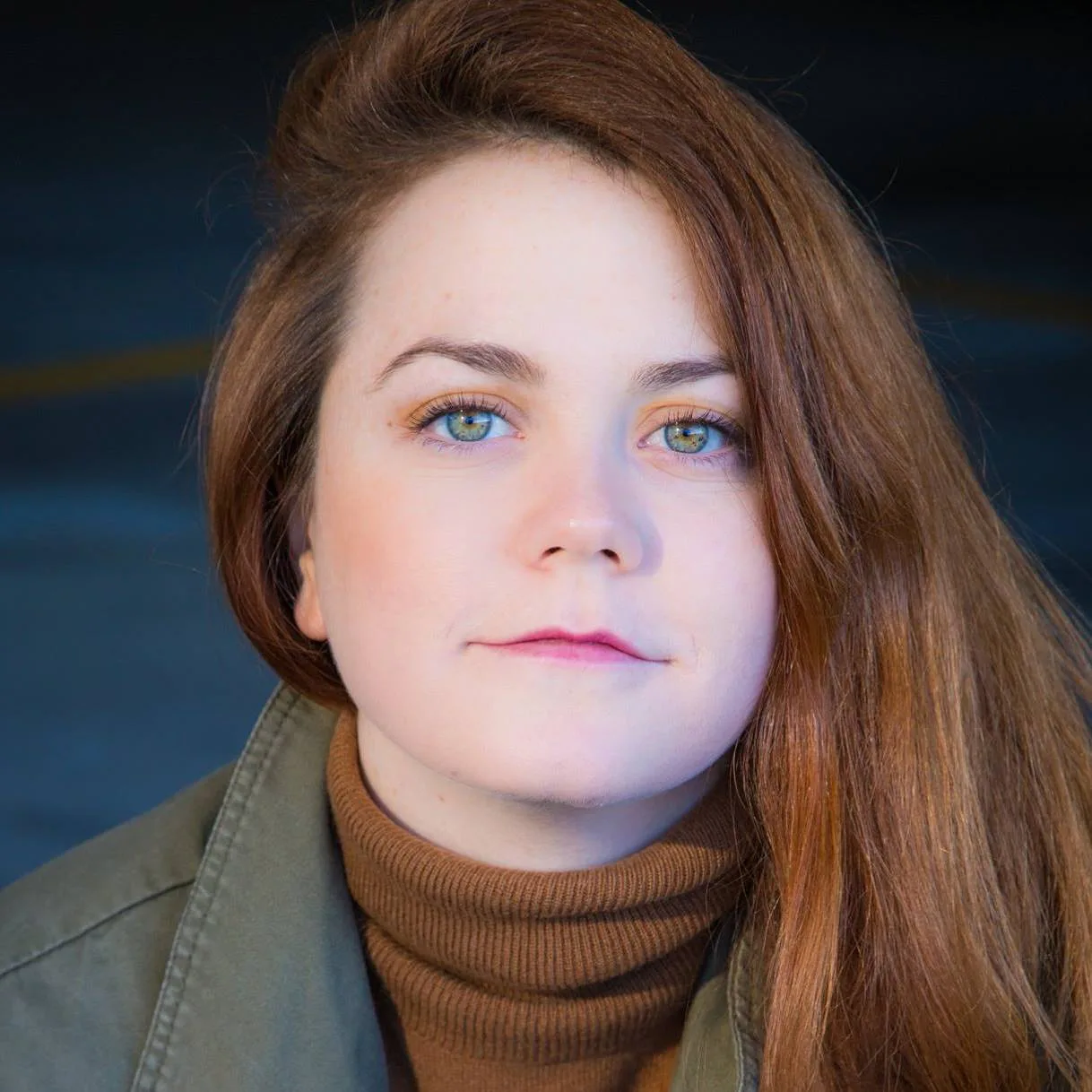 Melissa McGrath is a writer for Hollywood Insider, offering rich and engaging content for reviews and features. Melissa feels at home with Hollywood Insider's lively team who share an equal passion for the art of cinema. Having sought out compelling stories her whole life, she is eager to examine and share her observations with others interested in thought-provoking material. She believes in changing the world through meaningful dialogue and hopes to provide helpful insight with her work. She values open discussions concerning morality, culture, personal development, and holds a soft spot for cathartic humor. Through the art of storytelling, journalism, and cinema, Melissa seeks to help build a strong community of free-thinkers and cultivate a deeper understanding of the human experience.