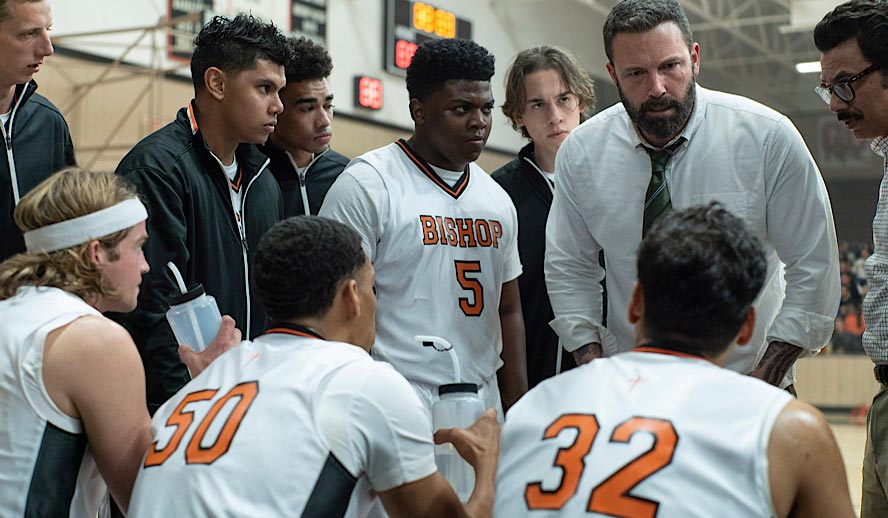 Photo: The Way Back/Warner Bros.
Gavin O'Connor has given us a pair of stellar sports films in Miracle and Warrior along with an interesting character study of an autistic-accountant-assassin in 2016's The Accountant led by a solid Ben Affleck. To no one's surprise, the two coming together again for a sports drama, The Way Back, which centers on a high school basketball team's newly appointed coach who is a functioning alcoholic, results in a soberingly internal character study that subverts the genre in multiple ways.
Related article: Hollywood Insider's CEO Pritan Ambroase's Love Letter to Black Lives Matter
Ben Affleck's past with alcoholism leads to a staggeringly powerful performance in The Way Back
Starting with the obvious, Ben Affleck is absolutely at his best here. A film that takes a long hard look at the effects of loss, addictions to alcohol, and overcoming those struggles, asking someone with a similar road to redemption could have backfired. Of course, it almost did in multiple cases. From relapse and then a full mental breakdown on set, O'Connor wasn't sure if this film would ever make it to the big screen. 
Related article: The Victorious Journey of OUR Idol Keanu Reeves Throughout A Long Hollywood History
Video version of this article
Rendezvous At The Premiere of The Way Back with Reactions
Video: Hollywood Insider YouTube Channel​
Thanks to Affleck's ex-wife Jennifer Garner pleading with O'Connor to keep the film going and allow Affleck to finish, we can now see the finished product, and am I glad O'Connor pushed on with Ben. You can see a vulnerability and pain rarely seen in past Affleck movies (strangely enough, Bruce Wayne may have been the most pain-filled role before this), and allowing him to dig deep into the role that mirrors his life in many ways was a high-risk/high-reward scenario that works in a multitude of ways. For Affleck, showing the grit and gutsy lifestyle of the down to earth Jack Cunningham was refreshing to see, while his chemistry with the team of young players and assistant coach, played exceptionally by Al Madrigal, was prevalent. 
The Way Back is Affleck's comeback
Speaking to Associated Press, the director said that during a scene where Ben Affleck's character Jack Cunningham tries to fix things with his spouse, the actor broke down in real life, "It was probably the second take, Ben just had a breakdown. I'm getting chills thinking about it. It was like the dam broke and everything came out. I just remember the crew, everyone was frozen, watching him bear his soul. It was obviously real. A lot of things that he probably had to say in his own life, or maybe he had said, I don't know." But O'Connor made the decision to cut some of the scene out of the film as "it would be too hard for an audience to watch, too personal."
It is a real shame that the film got a March release, as the buzz for Affleck's role may have been award-worthy and thus, the early release may slow down that train (though I am pretty sure Ben doesn't care). That said, Affleck doesn't need any award to prove how great a performance he does give here and will receive much respect for it, hopefully continuing to get more chances to show that he isn't just a great director, but a true A-lister in the acting bit as well.
Related article: 'Shubh Mangal Zyada Saavdhan': A Win for Bollywood With Gay Love Story Starring A-List Star Ayushmann Khurrana
Behind The Scenes of The Way Back
Video: Hollywood Insider YouTube Channel
​Combining and subverting multiple genres
If you walk into the theater expecting a typical sports film, you'd be sorely wrong and will likely be bummed with how much time is spent with Affleck's character off the court. But that leads to the beauty of the story. Though the basketball storyline follows the cliche of a sports film (misfits go through trial and error to overcome weakness and become champs) to some degree, the film's focus on Cunningham leads to two major moments, one being a powerful twist and reveal about his past, while the other moment makes a serious change to how we expect an inspiring sports drama to end, giving The Way Back a chance to stand out from a crowded genre filled with cliches.
Related article: Hollywood Insider's CEO Pritan Ambroase's Love Letter to Black Lives Matter
 Those twists and turns within the mash-up of gritty drama and inspirational sports film worked in a way that makes me applaud O'Connor's work and a clear focus on jumbling an array of emotions, mostly capitalizing on all of them. From cheers to tears, I was moved back and forth between a pendulum of excitement and genuine sorrow (in no small part to Affleck, but the overall writing and use of the genre helped).
Related article: 'Onward': Is the Tom Holland and Chris Pratt Starrer, Pixar's Most Dazzling Experience?
Video: Ben Affleck Provides In-Depth Scoop to The Way Back
Video: Hollywood Insider YouTube Channel
​Gavin O'Connor at his Best
Films like Miracle may be more iconic, while even The Accountant will likely have gotten more box office sales than The Way Back, I can see his work here eventually being even more well-received over time than the film already is (84% on Rotten Tomatoes is nothing to scoff at). O'Connor clearly has two types of films he likes to make, gritty character-centric stories that range from the personal to crime and tales that show sports in it's most true and emotional form. Combining both into one singular story was never going to be easy, but his effort here shouldn't be overlooked by Affleck's work as the film's protagonist. The fact that the players themselves were portrayed in ways that I could connect with despite less screen time, is a miracle in itself. 
The target audience may not be as majorly mainstream as other films even in O'Connor's catalog, this may be his most raw, even if at moments feeling incomplete, the final impact afterward was greater than any of his other stories. Of course, none of this would be possible without Affleck's career-defining performance that comes off as all too real. And assuming Affleck can build off of this film in the future with less personal mishaps, the chances of many looking back on The Way Back as a game-changing film for his acting career is not too far out.
Who doesn't love a comeback story? Look at Robert Downey Jr. At Hollywood Insider we are against cancel culture and all about comeback culture – when deserved!
​By Merrick Sinclair
More Interesting Stories From Hollywood Insider
– A Tribute To The Academy Awards: All Best Actor/Actress Speeches From The Beginning Of Oscars 1929-2019 | From Rami Malek, Leonardo DiCaprio To Marlon Brando & Beyond | From Olivia Colman, Meryl Streep To Bette Davis & Beyond
– Why Queen Elizabeth II Is One Of The Greatest Monarchs | Her Majesty Queen Elizabeth II of United Queendom of Great Britain & Northern Ireland
– Compilation: All James Bond 007 Opening Sequences From 1962 Sean Connery to Daniel Craig
– In the 32nd Year Of His Career, Keanu Reeves' Face Continues To Reign After Launching Movies Earning Over $4.3 Billion In Total – "John Wick", "Toy Story 4", "Matrix", And Many More
– Want GUARANTEED SUCCESS? Remove these ten words from your vocabulary| Transform your life INSTANTLY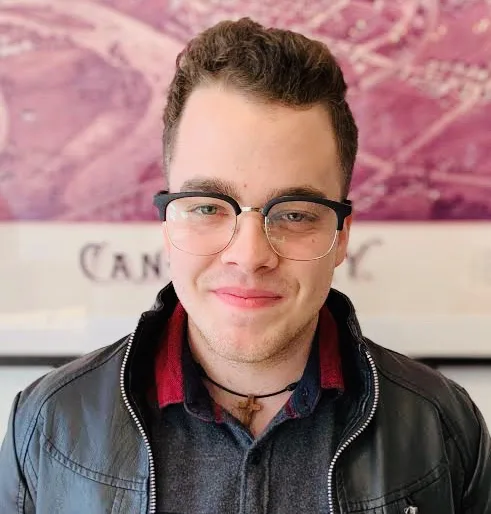 Merrick Sinclair is a film journalist with a passion for cinema, Hollywood and filmmaking since a young age. Merrick focuses on reviews and features here at Hollywood Insider, and takes careful thought as to the impact cinema has on culture and what that means for us. Whether they be old or new, blockbuster or independent, Merrick understands the role movies have on society and how each individual has their own unique experience with movies. Merrick hopes to unpack his observations with clarity for readers while allowing them to walk away with their own opinions on any given topic.