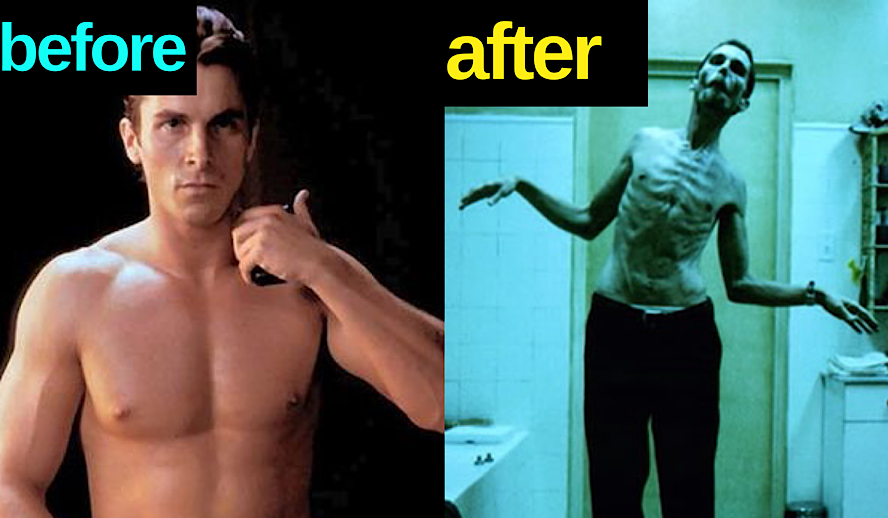 Video Version of this Article
Photo/Video: Christian Bale/Hollywood Insider YouTube Channel
What is Method Acting? 
Method acting is a collection of teaching and preparation methods developed by theatre professionals to inspire genuine and emotional performances. A recent example of this acting method can be found in the charity table read for 'Fast Times at Ridgemont High' with actors such as Brad Pitt, Jennifer Aniston, Morgan Freeman, and a few others.
The real show came from Shia LaBeouf, who takes on the figure as a stoner and most evidently becomes just that as he fumbles along in a car having the rest of the cast laugh at his behavior. Becoming a method actor is when someone can create a relationship with an entire emotional association with a role. While, at most times, method acting is awarded Golden Globes, Oscars, and fame, there are points in which this way of acting can injure or, in worst cases, kill an actor. 
Related article: Why The Oscars Should Have An Award for the Best Stunts Category
Related article: A Tribute To The Academy Awards: All Best Actor/Actress Speeches From The Beginning Of Oscars 1929-2019 | From Rami Malek, Leonardo DiCaprio To Marlon Brando & Beyond | From Olivia Colman, Meryl Streep To Bette Davis & Beyond
Stunt work is a frightening business that can injure anyone who tries, whether that be an actor, actress, or trained stunt professional. When an actor or actress attempts to or accomplishes their stunts, it makes headlines for the bravery or skill set required. There are many circumstances when trained stunt professionals, actors, and actresses are critically injured, which leads them to the end of their careers. Even more so, some lives are lost at the risk of making a film.
My question is, where is the point in which stunt work hurts the film industry more than positively improves it? Much of what is in this article caused extreme pain for those involved and their loved ones, all done for the entertainment industry. From losing or gaining weight caused by intense diet schedules that resemble torture to accidental stunt work that results in months of pain or, in frightening cases, the thoughts of committing suicide to escape the pain. 
Celebrities Injured While Performing Their Stunt Work
Tom Cruise is known for doing his tricks, such as falling out of planes and motorcycle chases, and he isn't scared to go full out for his acting. However, no one is immune to injuries in the event of an accident, and incidents can sometimes happen to celebrities, even for Tom Cruise, the big star. Cruise broke his ankle when filming a trick in 2017 where he leaps from one building to another, but as a professional actor, Cruise stays true to his role and climbs the building over his badly damaged ankle. 
Related article: EVOLUTION: Every Tom Cruise Role From 1981 to 2021, All Performances Exceptionally Poignant
On 'The Graham Norton Show', Cruise revealed the details of what happened while filming for 'Mission: Impossible – Fallout'. "I knew instantly my ankle was broken, and I really didn't want to do it again so just got up and carried on with the take. I said, 'It's broken. That's a wrap. Take me to hospital,' and then everyone got on the phone and made their vacation arrangement."
Cruise was required to go to rehab for 12 hours a day, six days a week, to recover truly. The scene in which Cruise breaks his ankle was preserved in the film.
Related article: MUST WATCH – Hollywood Insider's CEO Pritan Ambroase's Love Letter to Black Lives Matter – VIDEO
Subscribe to Hollywood Insider's YouTube Channel, by clicking here.
George Clooney
Considered Suicide After Injury While Filming for '
Syriana
'
George Clooney suffered a spinal injury while filming a torture scene for the 2005 film 'Syriana', that would later have the actor considering suicide to escape the pain. The scene had Clooney tied to a chair and beaten up, and when the chair fell over, Clooney severely hit his head.
As he told The Guardian, "I tore my dura, which is the wrap around my spine that holds in the spinal fluid. But it's not my back; it's my brain. I basically bruised my brain. It's bouncing around my head because it's not supported by the spinal fluid." 
Unable to take pain medication with the fear of becoming addicted, Clooney was left to suffer within his own body after doctors could not initially identify the extent of his injury. The actor even went through a specific therapy that would trick himself into forgetting his pain.
Clooney went through multiple surgeries to ease the headaches, "Before the surgery, it was the most unbearable pain I've ever been through, literally where you'd go, 'well, you'll have to kill yourself at some point, you can't live like this.'" Clooney went on to win an Oscar for Supporting Actor for his performance in the film with the ordeal aside.
Related article: Why Queen Elizabeth II Is One Of The Greatest Monarchs | Her Majesty Queen Elizabeth II of United Queendom of Great Britain & Northern Ireland (Video Insight)
Click here to read more on Hollywood Insider's vision, values and mission statement here – Media has the responsibility to better our world – Hollywood Insider fully focuses on substance and meaningful entertainment, against gossip and scandal, by combining entertainment, education, and philanthropy.
Fears were raised that Dylan O'Brien had been possibly killed while shooting the final installment of the hit franchise 'Maze Runner'. O'Brien was hit by an accident during the beginning scene that involves a car chase alongside a fast-moving train. The actor had slipped and fallen under the car moving behind him, ending O'Brien to be run over. The accident fractured part of his face and sent him to the hospital with fractures, lacerations, and brain trauma. 
The actor underwent rehabilitation and therapy before returning to the set several months after he had healed. Even as a Dylan O'Brien fan myself, I was unaware of this injury until a few months ago when it sprung up on social media. Why? Because O'Brien is relatively silent and vague about the accident since it was extremely traumatic for him.
In an interview with Variety and iHeart podcast, O'Brien revealed his precaution moving forward. "Whenever I'm putting on a rig, I'm vetting every piece of that rig and much more, — Even to this day, if I'm on set and I'm doing a stunt, if I'm in a rig, if there's some action going on, I am slightly irritable. There is a degree of anxiety in me that I don't think there's ever not going to be."
An important note from O'Brien that compels you to consider the magnitude of what actors, actresses, and stunt professionals go through for entertainment was this said by him, "It absolutely completely rewires and restructures the way you see your life and what you deem important." 
Related article: The Rise And Journey of Dylan O'Brien: A Superstar In the Making
Related article: Everything We Know About 'Furiosa': Prequel to 'Mad Max: Fury Road' – Anya Taylor-Joy Replacing Charlize Theron
Charlize Theron received a severe injury on set when making an acrobatic move while wearing platform shoes because women in the film industry cannot get a break with these strange wardrobe choices. In an interview with Regarding Television, Theron disclosed the nature of her injuries, which she claimed almost cost her her job or, even more scary, her life.
"It was around the tenth or the ninth day of shooting… We still had a whole film to do. [I did a] gymnastics back handspring — had done 18 of them back-to-back — and I just slipped and landed on my neck with my body straight out so with all my weight onto my neck and herniated the disk between my third and fourth vertebrae." 
Theron was hospitalized for five days, then returned to the States to get medical advice from her doctors. "I had some nerve damage, it was numb on the right side of my body. I think that we all realized that it was a pretty serious injury." In an interview with News.com.au, the actress revealed the true scary nature of the injury by saying, "I was a centimeter away from being completely paralyzed for the rest of my life." Theron lived with eight years of pain after the accident, but that did not stop the actress when she continues to perform her stunts still to this day.
Related article: A Tribute to Charlize Theron: Her Career, Best Roles & Transformations
Related article: Analyzing 'Mad Max: Fury Road' – All Hail Charlize Theron's Imperator
Celebrities Killed While Performing Their Stunt Work 
Vic Morrow was killed on set in July of 1982 with two other child actors, My-ca Dinh Le and Renee Chen. It was later revealed that the two children were being paid under the table as it was against California law for minors to work at night. A helicopter and pyrotechnics were used in the scene, a lethal mix, and another problematic issue with children on set. The pyrotechnics detonated during a sequence in which Morrow was targeted by American soldiers in Vietnam, severing the helicopter's tail and forcing it to crash. Morrow was decapitated, and the two children were also killed in the crash. 
The director John Landis and four others were later charged with two counts of involuntary manslaughter. Although, as the law seems to plan out, Landis got away with it as he did not expect the scene to be violent, and so the suspects were found not guilty. Even though there were deaths and cruel care for two children, the film was released in June of 1983 and received mixed reviews.
Related article: Hollywood Insider's CEO Pritan Ambroase: "The Importance of Venice Film Festival as the Protector of Cinema"
Related article: The Masters of Cinema Archives: Hollywood Insider Pays Tribute to 'La Vie En Rose', Exclusive Interview with Director Olivier Dahan
Brandon Lee, the son of martial arts hero Bruce Lee, walked onto the set and would be killed in a stunt crash on March 31, 1993. The prop department had purchased live bullets, something that is never allowed onto set; however, they were promptly removed, that is, until the department had run out of blanks. The prop department took the live bullets and modified them into blanks to save time but had failed to recognize that the lead tip had gotten jammed into the gun. 
Lee passed through a doorway with a shopping bag when another actor shot blanks at him from 15 feet away during shooting. Lee triggered a toggle switch under the grocery bag at that stage, activating a small charge known as a squib, which is widely used on movie sets to mimic gunfire results. The same gun with the jammed lead tip was used to shoot Lee's character, and the lead tip was dislodged and was shot into Brandon Lee. Lee was hit in the abdomen, and he died later that day at the age of 28. An investigation occurred, but no criminal charges were filed, but there is the matter of negligence. To finish the film, director Alex Proyas used a double and some special effects.
Related article: Guns, Muscles, and Kung Fu – The 1980s and the Birth of the "Action Movie" and "Action Hero"
Related article: – Want GUARANTEED SUCCESS? Remove these ten words from your vocabulary| Transform your life INSTANTLY
You might know Roy Kinnear as Mr. Salt, Veruca Salt's father in 1971's 'Willy Wonka & the Chocolate Factory.' While filming for 'The Return of the Musketeers,' Kinnear, 54 at the time, was injured on set when he dropped off a horse, breaking his pelvis, followed by internal bleeding and requiring treatment in a Madrid hospital. Kinnear died of a heart attack the next day, September 20, 1988. Richard Lester, the producer, was deeply affected by Kinnear's death and left his film career soon after.
Kinnear's wife and children were awarded $650,000 in damages and their legal costs in the High Court. It was revealed by a stunt coordinated and fellow actors that Kinnear was not offered a stunt double when he had no prior experience in horseback riding.
As said by Kinnear's wife, "I feel justice has been done. Somebody can't just die, and we all forget about it. Nothing will ever make up for the last six years of hell or the rest of our lives without him."
On September 4, 2006, while shooting for a documentary, the world-renowned "Crocodile Hunter," an Australian animal advocate, was stung and killed by a stingray. Steve Irwin and his cameraman, Justin Lyons, were in chest-deep water outside Queensland, Australia. The two came across an 8-foot-wide stingray, which struck Irwin after they had been filming it for a bit.
In an interview with Los Angeles Times, Lyons revealed information about the event that cost Irwin his life. "It started stabbing wildly with its tail, hundreds of strikes within a few seconds. — I panned with the camera as the stingray swam away. I didn't even know it had caused any damage. It wasn't until I panned the camera back… Steve was standing in a huge pool of blood." Despite the crew's efforts to save him, Irwin died before they could get him help, with his last words being "I'm dying."
Related article: In Honor of Awards Season, A Tribute to the Greatest Acting Teachers – Stanislavski, Strasberg, Adler & Meisner
Related article: "What's Up TikTok!": CGI, Deepfakes, and the Dangerous Future of Moving Images
Celebrities Undergoing Extreme Weight Loss and Gain For Films
Almost unrecognizable, Jake Gyllenhaal went to great lengths to portray a career-hungry independent video news journalist. Gyllenhaal told Variety he didn't take on any particular diet. "I would try to eat as few calories as possible. I knew if I was hungry that I was in the right spot. Physically, it showed itself, but chemically and mentally, I think it was even a more fascinating journey. It became a struggle for me." Gyllenhaal also revealed that he used to run 15 miles from his house to the movie set.
Furthermore, his co-star Riz Ahmed told The Canadian Press, "He'd have a bowl of luxury chewing (gum), and they were, like, really elaborately flavored, to trick his brain into thinking he was having a meal. So he was on his exercise bike having chewing gum and, like, almond tea with one calorie."
Related article: A Tribute to Jake Gyllenhaal: The Rise and Journey of the Daring Heartthrob
Related article: EVOLUTION: Every Jake Gyllenhaal Role From 1991 to 2021, All Performances Exceptionally Poignant
Natalie Portman was on a carrot-and-almond diet for a year, working five or eight hours a day when she already had a slim body. Portman revealed to Entertainment Weekly the true nature of her weight loss for the role of a ballerina.
"There were some nights that I thought I literally was going to die. It was the first time I understood how you could get so wrapped up in a role that it could sort of take you down."
Portman's co-star Mila Kunis was in a similar boat as she dropped down to 95 pounds telling eonline.com, "In photographs and on film, it looked amazing." Although off-camera was a very different story as Kunis says, "I would literally look at myself in the mirror, and I was like, 'Oh my God!' … I had no shape, no boobs, no ass. All you saw was bone… In real life, I looked disgusting."
Related article: The Winner's Journey: Riz Ahmed – The Oscar Nominated Actor Breaking Barriers in Reel-and-Real-Life
Related article: 'Sound of Metal': Brilliant Riz Ahmed in Darius Marder's Look at an Emotional Journey
Christian Bale was never even asked to lose weight for 'The Machinist'. In an interview with BBC, he revealed that he wanted to take the task of losing weight up to his own journey.
"I was intrigued by a perverse nature of mine just to see if I can go beyond what I've been told is actually safe and OK, and see if I could push the limits."
Bale went as far as to only consume an apple and a can of tuna a day while running to lose body fat. Bale is known for his dramatic weight changes for roles as he would then gain 43 pounds for 'American Hustle.' To bulk up for his part, he started consuming doughnuts, cheeseburgers, and other junk foods. The actor even went as far as to shave his head and slouch to the extent of herniating a disc in his back. The actor revealed to People that, "I will adjust for what is needed. But only if I have quite an obsession about that role."
Related article: A Tribute to Christian Bale: Most Dramatic Transformations – The Winner's Journey
Related article: Youth Shines: Best Performances By Young Actors – River Phoenix, Jodie Foster, Christian Bale & More
For the role of the female boxer, Hilary Swank consumed 210 grams of protein every day for 90 days. In an interview with Movie Web, Swank revealed her training regime that gained her muscle as the boxer's role.
"My training was two and a half hours of boxing and approximately an hour and a half to two hours lifting weights every day, six days a week. The producers asked me to gain 10 pounds of muscle. I gained 19 pounds of muscle. I started at 110 and went to 129. And in order to do that, I had to eat 210 grams of protein a day. Now, your body can only assimilate so much protein, so I had to eat every hour and a half. So with a meal, I would drink my egg whites because I could never eat 8 to 12 egg whites in a sitting. It's just the worst thing ever. I had to drink flax oil. Flax is a really important oil for your brain and to also just keep everything moving when you're eating that much protein. It's a really important fat. Like one tablespoon of Flax oil has like 15 grams of fat in it."
From learning how to box, Swank also had to calculate her sleep schedule to work around her new eating habits. 
Related article: 20 Incredible Female-Led Science Fiction Movies with Stellar Female Characters | Women's History Month
Related article: Great Films Inspired By Short Stories
Overall Thoughts
I am not someone who can deem these individuals in the wrong at the act of doing what they loved best; however, I see there is harm in some cases. As for myself, a lot of what is shown in film is exactly what I took as inspiration to become the person I am today. So, when you depict a frail body or these perfect lives that are, in fact, nowhere near perfect, it might be damaging to growing minds. Most of the individuals on this list do what they do because they respect the characters they are becoming and want the most for them. This is honorable, but it's hard to read news articles of an actor injured on set or further. 
So, I'd say go on forth with method acting but going to the extent in which you have suicide cross your mind or feel that a diet is resembling torture; it might have gone too far. 
Click here to read Hollywood Insider's CEO Pritan Ambroase's love letter to Black Lives Matter, in which he tackles more than just police reform, press freedom and more – click here.
An excerpt from the love letter: Hollywood Insider's CEO/editor-in-chief Pritan Ambroase affirms, "Hollywood Insider fully supports the much-needed Black Lives Matter movement. We are actively, physically and digitally a part of this global movement. We will continue reporting on this major issue of police brutality and legal murders of Black people to hold the system accountable. We will continue reporting on this major issue with kindness and respect to all Black people, as each and every one of them are seen and heard. Just a reminder, that the Black Lives Matter movement is about more than just police brutality and extends into banking, housing, education, medical, infrastructure, etc. We have the space and time for all your stories. We believe in peaceful/non-violent protests and I would like to request the rest of media to focus on 95% of the protests that are peaceful and working effectively with positive changes happening daily. Media has a responsibility to better the world and Hollywood Insider will continue to do so."
Ways to support Black Lives Matter Movement to end systemic racism
More Interesting Stories From Hollywood Insider
– Want GUARANTEED SUCCESS? Remove these ten words from your vocabulary| Transform your life INSTANTLY
– Compilation: All James Bond 007 Opening Sequences From 1962 Sean Connery to Daniel Craig
– Do you know the hidden messages in 'Call Me By Your Name'? Find out behind the scenes facts in the full commentary and In-depth analysis of the cinematic masterpiece
– A Tribute To The Academy Awards: All Best Actor/Actress Speeches From The Beginning Of Oscars 1929-2019 | From Rami Malek, Leonardo DiCaprio To Denzel Washington, Halle Berry & Beyond | From Olivia Colman, Meryl Streep To Bette Davis & Beyond
– In the 32nd Year Of His Career, Keanu Reeves' Face Continues To Reign After Launching Movies Earning Over $4.3 Billion In Total – "John Wick", "Toy Story 4", "Matrix", And Many More
method acting, method acting, method acting, method acting, method acting, method acting, method acting, method acting, method acting, method acting, method acting, method acting, method acting, method acting, method acting, method acting, method acting, method acting, method acting, method acting, method acting, method acting, method acting, method acting, method acting, method acting, method acting, method acting, method acting, method acting, method acting, method acting, method acting, method acting, method acting, method acting, method acting, method acting, method acting, method acting, method acting, method acting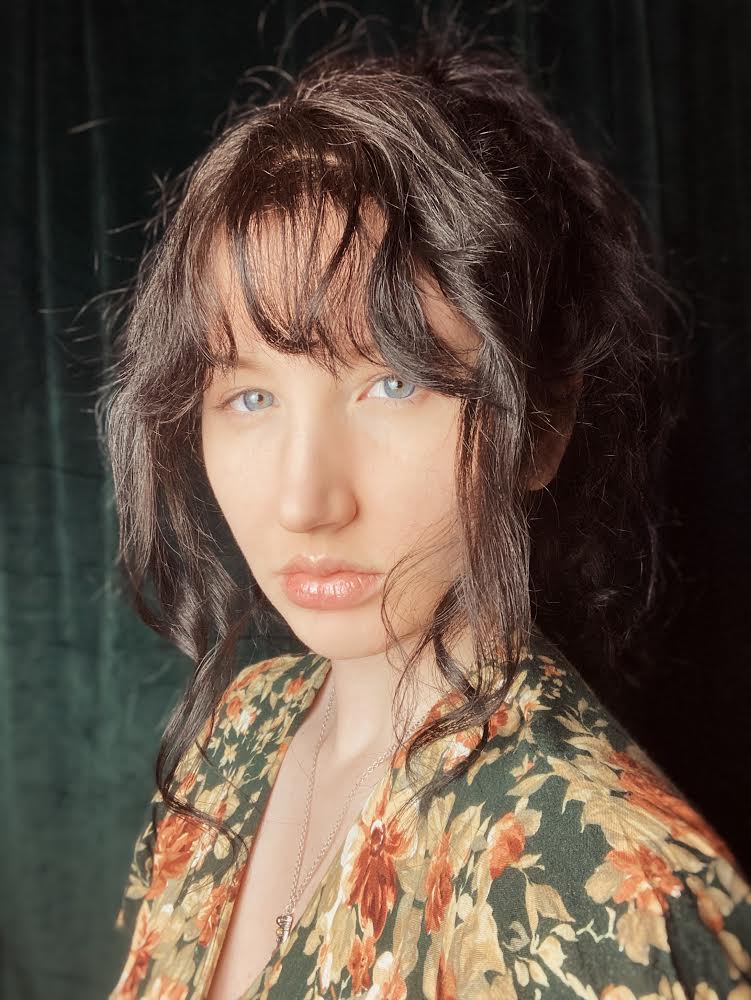 Isabella Brownlee is an experienced writer, video editor and filmmaker. She is currently a writer for Hollywood Insider, focusing on detailed and thought-provoking film reviews and articles discussing truth and impact in the film industry. Driven by self-awareness and unique perspectives, she takes utmost pride in providing others with emotionally impacted knowledge about the film industry. As a writer, her main goal is to connect with the audience and those who find themselves in the back of the bleachers unknown to anyone but beautifully aware of the world. In addition to her primary job functions, Isabella creates and edits videos/films personally and professionally. Aligning with Hollywood Insider's mission of sharing impactful and influential content, Isabella hopes to enrich her readers with positivity and truth.