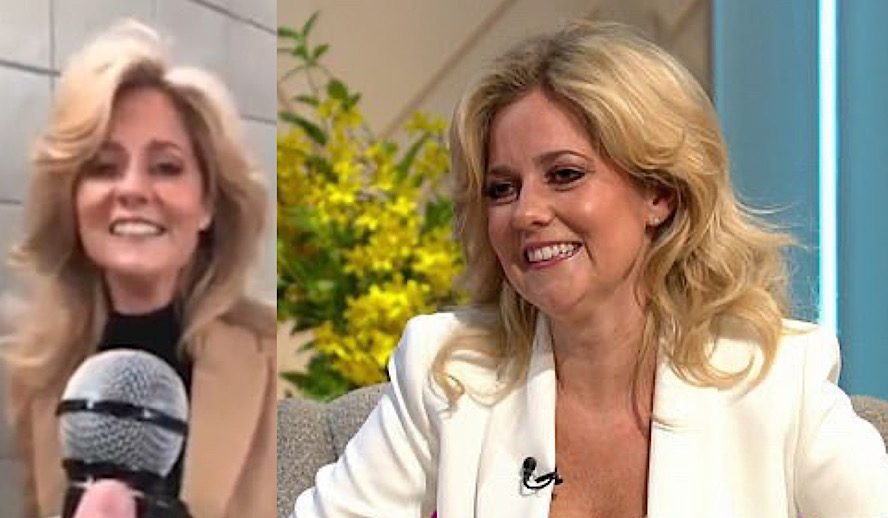 Photo: Charlotte Awbery/Kevin Freshwater/Lorraine
​The idea that people can go from zero to one hundred in just seconds because of the frenzy that is social media is not new. Just ask Justin Bieber, Charlie Puth, and Calvin Harris (among other success stories). But that doesn't make it any less exciting when the next star is born through an accidental surge in popularity (or was it…). In fact, it warms our hearts and brings people together with great cheer and applause. So when web personality Kevin Freshwater decided to do a "finish the lyric" challenge to random subway commuters, one of the strangers nailed the famed song "Shallow" by Lady Gaga and Bradley Cooper from the monster success that was A Star is Born, Charlotte Awbery was no longer an unknown, racking up 60 million views and now has a total of nearly 700,000 followers on her Instagram page. If you haven't heard or watched, do so right now by clicking here.
Who is Charlotte Awbery?
That is exactly what I and thousands asked themselves everywhere. And, while still not much info has been put online to read about the British talent, we do know she has been singing professionally at bars and weddings for around 15 years. So this gig is not her first, she's just got a bigger stage, which certainly can come to a shock for anyone in her position. She's handling it like a pro. Even going on Ellen, who like us, wanted to see more of Awbery in action (Ellen being as cool and generous as she is, helped get Awbery £10,000 and free travel on the London Tube for an entire year and global fame).
I'm sure we will get to know Awbery better over time as she gets used to the new celeb status she has acquired, and we'll get it out ASAP here at Hollywood Insider when that info comes around. 
Related Article: Brad Pitt is Trending: Why I Am Ecstatic for All the Love Oscar-SAG-BAFTA-Golden Globe Winner Brad Pitt is Receiving
​Talent is Everywhere, You Just Need to Look
It amazes me that many talented people may never get that lucky big break for the next level of success and have your voice suddenly heard by thousands to even millions of people around the world. 
This is the power of social media. I do know many who don't have any type of connection with that digital world, but enough (enough meaning 2.82 billion) do use it, and it has become one of the strongest forces to be reckoned with in our digital day and age. A platform for all types of people to speak, use their talents and even live their entire lives based on the medium. Kevin Freshwater is an example of this, as he is a British web man who does pranks, challenges, and many comedic videos to be successful. Not only does this give him a medium, but by incorporating others into his videos at times, it opens doors for other faces to be seen and voices to be heard. In an entertainment world that requires wannabe artists to take many challenging steps to reach that level of success, over the last 20 years, social media has become almost a cheat code for many to get to that point, making it easier to reach higher levels of fame and fortune that may have eluded many otherwise. 
Related article: 'Love Is Blind': Are Dating Shows Totally Skewing Our Views on True Love & Worsening Mental Health?
Seeing this type of overnight success makes us happy and excited as a community because all of us understand the tough climb, and how most don't get that fame and success, regardless of exceptional talent. With so many successful icons out there making millions with very little talent, it is easy to be frustrated when you or a loved one with great talent never get the big break due to various barriers to entry and bureaucracy. Someone like a Charlotte Awbery represents those people and we, as a collective, are happy for her. 
In a social media world that can break many down and be so negative, so much so that I have personally put my phone away to catch a breath, we need more people like Charlotte Awbery to fill our feeds with positive energy and powerful talent that brings thousands to millions of people together. That is the power of social media. The sway of positive and negative messages seen everywhere on our screens has a power and impact that no other medium or event may ever come close to repeating for a long time. At Hollywood Insider, our mission statement reflects the fact we utilize media to unite our world for the better. 
Let's not take this medium for granted. And just like Charlotte Awbery's dad told her, "Just keep singing. Wherever you are." You never know who is listening or in this case, who is recording.    
​By Merrick Sinclair
More Interesting Stories From Hollywood Insider
– A Tribute To The Academy Awards: All Best Actor/Actress Speeches From The Beginning Of Oscars 1929-2019 | From Rami Malek, Leonardo DiCaprio To Marlon Brando & Beyond | From Olivia Colman, Meryl Streep To Bette Davis & Beyond
– Why Queen Elizabeth II Is One Of The Greatest Monarchs | Her Majesty Queen Elizabeth II of United Queendom of Great Britain & Northern Ireland
– Compilation: All James Bond 007 Opening Sequences From 1962 Sean Connery to Daniel Craig
– In the 32nd Year Of His Career, Keanu Reeves' Face Continues To Reign After Launching Movies Earning Over $4.3 Billion In Total – "John Wick", "Toy Story 4", "Matrix", And Many More
– Want GUARANTEED SUCCESS? Remove these ten words from your vocabulary| Transform your life INSTANTLY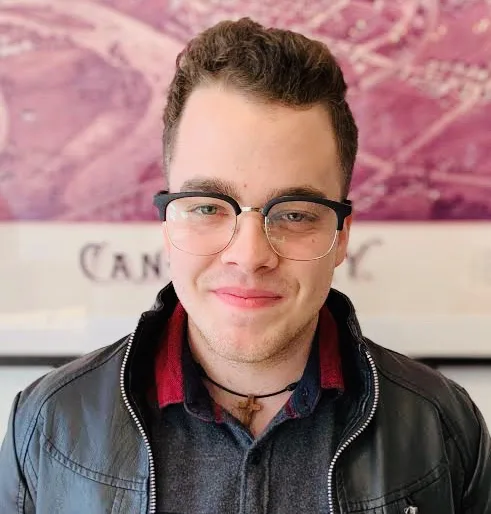 Merrick Sinclair is a film journalist with a passion for cinema, Hollywood and filmmaking since a young age. Merrick focuses on reviews and features here at Hollywood Insider, and takes careful thought as to the impact cinema has on culture and what that means for us. Whether they be old or new, blockbuster or independent, Merrick understands the role movies have on society and how each individual has their own unique experience with movies. Merrick hopes to unpack his observations with clarity for readers while allowing them to walk away with their own opinions on any given topic.