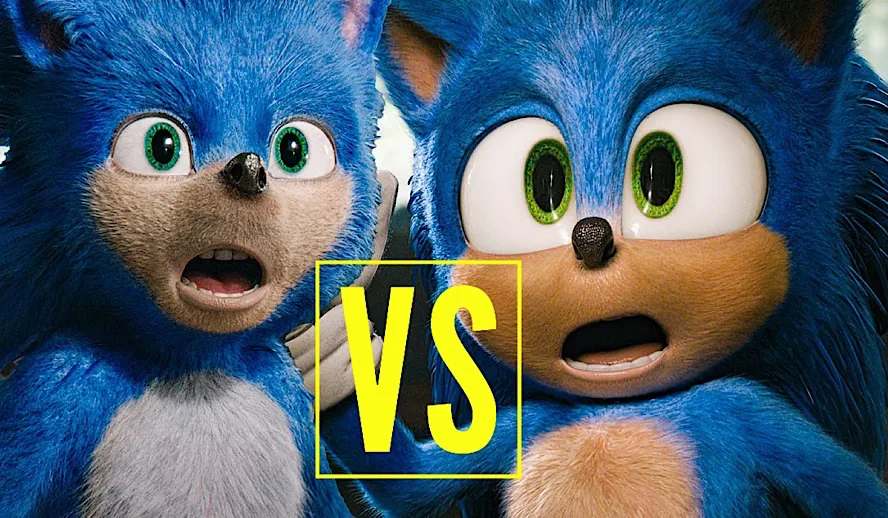 Photo: Sonic the Hedgehog/Paramount Pictures
Social media has become a universal tool that has shaped the world in terms of creating connections and easier means of conversation all throughout the world. Approximately 3.5 billion people use social media. With such a large population, it is easy to see how it is influential. There is strength in numbers, and petitions are evidence of this. Social media's impact can influence people, political movements, and the film industry. There is no more notable incidence of pop culture pushback than the Sonic the Hedgehog fail of 2019. April 30, 2019 marks a day that will live in social media infamy, at least to director Jeff Fowler. Fowler, director of the latest incarnation of Sega's cherished Hedgehog, was met with furor from fans after releasing the first trailer for Paramount's Sonic the Hedgehog.  From human-like teeth to small eyes, fans didn't hold back when expressing their disdain for the character's appearance. Sonic was a CGI nightmare. He vaguely resembled the character fans love with features that weren't synonymous with the beloved blue hedgehog. Since his debut on his namesake game developed by Sega Genesis in 1991, Sonic has sported gargantuan eyes (eye?) and cobalt blue fur. While meticulously matching his fur color, the millennial Sonic showcased unnecessarily life-like features and was sorely off-brand. The stylistically cartoon hedgehog was unrecognizable. 
#NotMySonic
Alas, social media chewed the CGI nightmare to shreds quicker than Sonic could blast through a shuttle loop. The only glimpse of knuckles Paramount saw were the shaking fists of Sonic lovers. Retweet after retweet, the monstrous CGI hedgehog was shared to the corners of the internet and back, mocked and shaded along the way. After the social media universe shouted, the studio has a rebuttal. "Thank you for the support," Fowler wrote on Twitter at the time. "And the criticism. The message is loud and clear… you aren't happy with the design & you want changes. It's going to happen. Everyone at Paramount & Sega are fully committed to making this character the BEST he can be…". Fans of the franchise let out a collective sigh, agreeing that it would be worth it to wait for the character redesign, even though it likely meant a delayed release. The collective reactions were taken into consideration, leaving fans satisfied with the studio's response and willingness to take action. It had been made crystal clear- any depiction of Sonic that didn't acknowledge Sonic's original characteristics wouldn't translate well with audiences. Paramount, your move. 
Old Sonic Trailer Which Fans Opposed
New RE-DESIGNED SONIC Trailer
Sonic Boom Heard Around the World
The unfortunate original design of Sonic brought a media frenzy one could only beg for. The controversy made the trailer go viral, and awareness of the film permeated the throngs of the internet. Did the studio anticipate the cataclysm their modern day Sonic would cause? Paramount insists that's not the case. The redesign of the film costs the studio nearly $5 million dollars and postponed the release to February 14, 2020. It was originally scheduled for release in November 2019, but was postponed to accommodate the redesign. In mid-November 2019, Paramount released the highly-anticipated new trailer featuring a completely redesigned hedgehog. In replies to the tweet sharing the new trailer, fans voiced overwhelming positive responses to Sonic's new look.  Sonic's eyes are the most noticeable difference between their first and second take. Much like Sega's creation, his eyes are much bigger in the new version. In the old one, his eyes were shrunk to make them more anatomically similar to an actual hedgehog. Sonic's newly-designed face fades his blue fur into his tan mouth for a more realistic depiction. In fact, all of his new facial features are very similar to the iconic Hedgehog's original, recognizable appearance. Aligning with the director's desire for a more realistic animal, the original trailer showed a more hairy version of Sonic than fans remember. The new take shows a svelte coat of fur, resulting in much sharper spikes on his head and back. The most significant take from the redesign is the fact that Paramount listened to the fans and made an effort to change a design that was abhorred by the masses. It is widely stated that there is no such thing as bad publicity, and the Sonic saga argues in favor of this. Would this many people be aware of this upcoming film had it not been for the notorious memes and millions of retweets?  Most importantly, will the upcoming release earn Paramount some of Sonic's coveted golden rings? If you're fast, you can catch Sonic when Sonic the Hedgehog premieres in theaters on February 14, 2020.
Do you all remember that time when social media made sure that the Oscars – Academy Awards – televised cinematography, editing and make-up categories? Yup – when used for good and correctly, social media is powerful enough to change powerful corporations for the better.
By Raquel Kokkoros
More Interesting Stories From Hollywood Insider
– Stop Pitting Duchesses Kate Middleton & Meghan Markle Against Each Other, Both Can Be Great Without The Other Being Torn Down
– Why Queen Elizabeth II Is One Of The Greatest Monarchs | Her Majesty Queen Elizabeth II of United Queendom of Great Britain & Northern Ireland
– Video: '1917' – Golden Globes Winner – Full Commentary And Reactions From The Stars & Crew Including Sam Mendes, George MacKay, Dean-Charles Chapman & Team
– Video: Full Commentary & Reactions From Stars On 'Bombshell' With Charlize Theron, Nicole Kidman, Margot Robbie, Jay Roach & Team
– A Tribute To The Academy Awards: All Best Actor/Actress Speeches From The Beginning Of Oscars 1929-2019 | From Rami Malek, Leonardo DiCaprio To Marlon Brando & Beyond | From Olivia Colman, Meryl Streep To Bette Davis & Beyond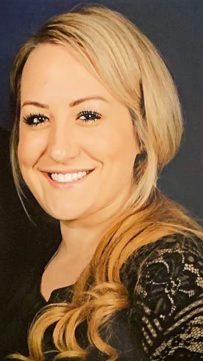 Raquel Kokkoros is currently a writer for Hollywood Insider. Enchanted by the illustriousness of cinema, Raquel is proud to contribute to a team that prioritizes quality journalism and respect for the entertainment business being utilized as a tool to better the world. Raquel believes in emphasizing elements of film and television that deserve an unbiased platform. Proud to provide an optimistic stage for the diverse offerings of Hollywood, Raquel enjoys writing from a fair, understanding, and truthful perspective –  a philosophy that embodies the ethos of Hollywood Insider.