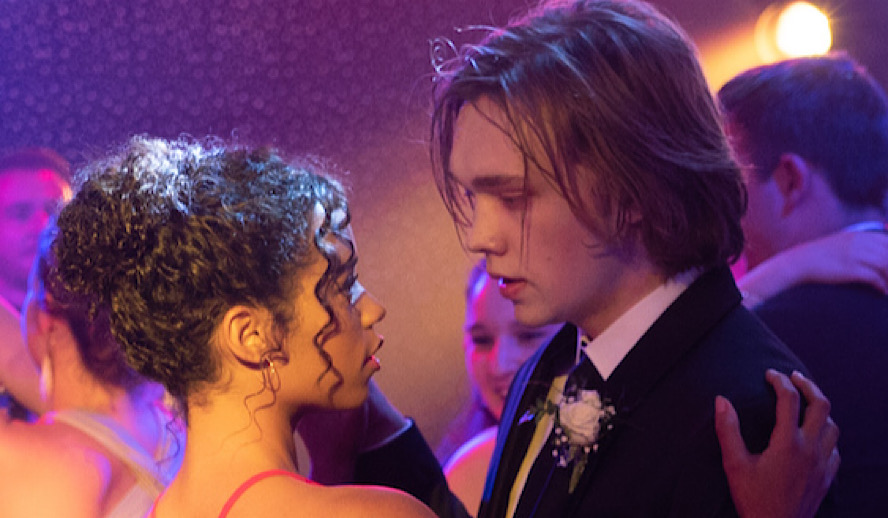 Photo: 'Words on Bathroom Walls'/Amazon Prime
Spoiler Alert: This article contains spoilers!
"How hard would it be to hide by insanity from high school?" – In This Life? Impossible.
Heads up, there will be spoilers because to do this film's underlying meaning justice, you must understand it all. Directed by Thor Freudenthal, written for the screen by Nick Naveda, and based on Julia Walton's novel, 'Words on Bathroom Walls' is a young adult film that discusses the impact and inner struggle of mental illness. 
At the beginning of 'Words on Bathroom Walls,' the audience is introduced to Adam, portrayed by Charlie Plummer, who is experiencing internal voices he has learned to silence oddly enough by eating. Adam learns to grow a sincere admiration towards cooking from having to silence the voices enough to want to pursue Culinary Art School after high school graduation. For a while, it was just voices until Adam has his first visual experience during science class.
Related article: The Complete List of 2021 Oscar Nominations – Celebrations, Surprises & Snubs | The Show Must Go On
Related article: Worst Oscar Snubs: The Academy Awards Failed By Ignoring These Great Movies and Performances
Think of it as a science lab gone science-fiction as a black haze of smoke encompasses him as he fears those around him enough to accidentally critically injure another student. After this, Adam is diagnosed with Schizophrenia and put through an abundance of tests but not before being expelled from school. I am still feeling inner hate that a school would expel a student even after finding out they were mentally ill, but that goes along with the film's underlying meaning, so I will excuse it. 
From the start, Adam directly breaks the fourth wall as he speaks to us about everything that is occurring in his life caused by the diagnosis of Schizophrenia. As he stares into the camera and unfiltered thoughts flow out of him, describing how "being mentally ill makes you Jeffrey Dahmer," we soon come to find out that "we" are his psychiatrist. The audience never meets the real psychiatrist nor hears him or her, only furthering the connection that we take on the role as one so that we may decipher his unedited thoughts. 
New School. New Problems. 
From this point on, Adam has hallucinations regularly, such as a Catholic sister burning, sweatsuit muscle men with baseball bats, and even more so the three recurring characters whom only Adam can see. The first being Rebecca portrayed by AnnaSophia Robb ('Soul Surfer'), a girl who Adam knew from school but is now a character in his mind. She is your stereotypical case of a Coachella girl as she continuously remarks about the power of crystals, the occasional card readings, and telling Adam to express his feelings. Even zodiac signs side comments that earn a good laugh from how ironically real her character is, "I bet she's a Sagittarius – scratch that definitely a Scorpio."
Related article: MUST WATCH – Hollywood Insider's CEO Pritan Ambroase's Love Letter to Black Lives Matter – VIDEO
Subscribe to Hollywood Insider's YouTube Channel, by clicking here. 
Next, you have the bodyguard portrayed by Lobo Sebastian ('The Longest Yard'), appearance-wise he takes after a teacher at school. He is the first to arrive during Adam's "first psychotic break" in the science lab and is temperamental but entirely loyal enough to want to break some teeth of anyone who bullies Adam. Lastly, Joaquin portrayed by Devon Bostick ('Diary of a Wimpy Kid'), who was a guy from the bar but is now a Harry Styles, Ezra Miller look alike and the "horny best-friend who says all of your unfiltered thoughts." Think of him as the little devil on your shoulder, telling you to do all of the things you probably shouldn't. 
If Schizophrenia is not enough to cause a disturbance in Adam's life; his single mother, Beth, portrayed by Molly Parker ('Deadwood'), meets a man named Paul portrayed by Walton Goggins ('The Hateful Eight') who quickly becomes Adam's stepdad after Adam's birth father decides to up and leave. Heads quickly become hot as Paul takes action after Adam's break in the science lab by hiding knives and admitting Adam into a Catholic Private School. To Adam, Paul is this strong figure trying to take away the only family he still has left. By the end, we learn that he is quite honestly the opposite of what Adam's internal thoughts consider him to be. 
There is a dark presence in Adam's visions that makes him feel less-than as it continuously speaks about how unworthy he is of his life or how his mother wishes she had never had someone like him. Anything that might break someone down into believing they should not exist, the dark voice says to Adam. To attend the new private school, there were requirements Adam had to upkeep; the biggest one being that he took his schizophrenia medicine, Tozaprex. A medication that comes with side effects as most prescribed medications do is dehydration, sweating, vision loss, muscle tension, loss of taste and hearing, tremors, and anal leakage. Adam experiences all of these side effects besides anal leakage, but he's sure to make a funny comment of that, "if anything drips out of my ass, just kill me."
Related article: The Power of Positivity: Ikorodu Bois + Chris Hemsworth + Russo Brothers + Sam Hargrave
Limited Time Offer – FREE Subscription to Hollywood Insider
Click here to read more on Hollywood Insider's vision, values and mission statement here – Media has the responsibility to better our world – Hollywood Insider fully focuses on substance and meaningful entertainment, against gossip and scandal, by combining entertainment, education, and philanthropy. 
After Adam visualizes the head Catholic sister burning, earning a good laugh from myself, he meets Maya, portrayed by Taylor Russell, a straight-forward, blunt brainiac who quickly becomes the clearance and silence Adam so desperately needs in his life. I found it a bit odd that Maya comes across as incredibly willing to interact so directly with a stranger. Still, she is valedictorian, so it comes with the confidence of leadership. In fact, I like her because even though she so directly depicts a perfect student who would come from a wealthy background, she is the complete opposite.
To help with her single dad and two brothers, she is hired by other students to do their homework and works long hours as a waitress. When Adam hires her to become his tutor, she lies that she lives in a mansion but instead lives in a little home in a rundown area. Her family eats TV dinners, and she is quick to punch Adam's bully; she is quite likable and relatable. 
'Words on Bathroom Walls' – When Everything Is Great, Prepare For The Worst.
With everything going quite all right as Adam and Maya share a kiss at an outdoor screening of Maya's favorite film, 'Never Been Kissed,' Adam's world seems to be clear of chaos. That is until Adam's muscle functions weaken along with his taste buds, and most drastically, his mom gets pregnant with Paul's child. So, with the news and the side effects caused by Tozaprex, Adam stops taking his medication. Rebbeca, the Bodyguard, Joaquin, and the dark voice appear back in Adam's life by the lack of meds, causing a disturbance as something as strange and scary would. When his family finds out that he had stopped taking his medicine, the school was informed, causing Adam to be put on suspension due to him breaking a "requirement." Adam does not take this well because he had just asked Maya to prom that is the following day.
Related article: Hollywood Insider's CEO Pritan Ambroase: "The Importance of Venice Film Festival as the Protector of Cinema"
Related article: The Masters of Cinema Archives: Hollywood Insider Pays Tribute to 'La Vie En Rose', Exclusive Interview with Director Olivier Dahan
So, with the appearances of three widely strange characters that only he can see and a voice that continuously tells him that he is nothing more than a terrible human being, you meet disaster. Adam takes all of his medication before breaking the rules and going to prom. From there, his body is beginning to fail him, along with his mind leading to him pushing the head Catholic sister to the ground. I verbally said out loud, "Oh, great. He pushed a sister. Welp. This isn't going to end up well." With a nun on the ground and Adam now officially expelled, he finds himself at the top of the gymnasium with the blur of black haze and voices surrounding him, enough to cause him to fall off. 
After the fall and expulsion, Adam is admitted into a hospital treatment center specializing in treating mental health people. He is not eating much, and his appearance is not the best it has ever been as marks of harm line his face. When his mother comes to visit him, she shows Adam that all that time, he believed Paul to be this vicious man trying to separate him from his mother; he instead was trying to get the school not to expel him but rather to see him as a human. Paul loves Adam with his entire being, but the voices inside Adam were blurring this truth. From here, Adam decides that the best place for him to work with his inner demons is to do so at home with the people who love him. 
By the end, we realize that Adam's mother, stepfather, Maya, and Father Patrick (a man Adam often visited for advice) were the only people to see him as more than a boy with Schizophrenia. It might have taken them a moment to realize, but at no point did they altogether leave him to suffer within the confines of his mind. Adam makes it into Culinary Art School, and we see him open up a tray of knives showing that he had progressed within himself. 
Related article: One of the Most Beautiful Love Stories 'God's Own Country' is a Must Watch for Fans of 'Call Me By Your Name'
Related article: Everything We Know About Olivia Wilde's 'Don't Worry Darling': Florence Pugh, Harry Styles, Chris Pine, Gemma Chan
"I am Adam. I have an illness, but I am not the illness itself."
If you truly want someone to suffer, you let them wither within the darkness of their mind. While you might think that to harm someone else, you would need to do it physically, but that is not the truth. Say a mean comment, and it will stick to someone's mind for eternity as their internal voice will repeatedly recall it, only furthering the damage. Adam makes a good comment of how when someone has Cancer, as devastating and cruel as that illness is, the system grants those individuals with wishes.
Although, when you have Schizophrenia, the system and everyone around you cannot wait to make you someone else's problem, that is until you are entirely alone in the world. Adam is lucky, unlike most who are going through the same thing he is. We see that from the homeless man on the bus who is having mental health issues considerably similar to what Adam is going through, but nobody is there to tell him that he will be okay. Nobody is there to soothe the chaos that is erupting within him. 
Can you imagine everyone being afraid of you because of something you have no control of? When Adam's medication works enough to silence the voices and the hallucinations, he says, "I get to be exactly who I want to be, I'm in control." But that bliss does not come without a price, and that price is his ability to cook and taste the food, the one thing in the world that makes him feel complete. So, do you silence the voices or never be able to do the one thing that makes you happy?
Related article: Part 1 of 3 Perspectives on 'Zack Snyder's Justice League': The Long-Awaited "Snyder Cut" Fixes Everything Wrong With 'Justice League'
Related article: Part 2 of 3 Perspectives on Zack Snyder's 'Justice League': Second Time's the Charm
For Adam, he chooses cooking. With a healthy foundation of people who support him and can aid in controlling his Schizophrenia, he decides to do what he loves, even at a cost. There is no cure for Schizophrenia. There is no way to escape what is within you. But even after acknowledging this unfateful destiny, Adam is learning to take control of his own life. "I became a bystander in my own life."
There is a part of me that relates to Adam and the commonality that we can feel like problems rather than people at some points. But maybe sometimes, "You have to let people discover all of your dark and twisty secrets inside." From the start, this film immediately reminds me of 'Me and Earl and the Dying Girl' with its intelligent, teen, comedic relief for something that is quite devastating but at the same time beautiful. Charlie Plummer reminds me of a young Logan Lerman ('The Perks of Being a Wallflower'), who is best fit in films targeted towards a young adult audience.
Plummer's last appearance was for the TV mini-series based on a novel by John Green, 'Looking for Alaska.' Plummer portrayed the awkward lead character, only furthering that his style of acting is perfectly intertwined with that blunt comedic take on a young adult film trying to influence change or provide an outlet of discussion for someone who might be going through the same thing. Taylor Russel is slightly different as I know her best from 'Escape Room,' an adrenaline rush of horror and brainwork. I adored entirely 'Escape Room' and was thrilled to find out that she will be reprising her role for 'Escape Room 2' coming out next year. Her most acclaimed role was for Trey Edward Shults' 'Waves,' an aesthetically pleasing and visually stunning romantic drama. 
Related article: Sexism in Romantic Comedies: We Are Tired of the Out-of-Touch Lessons
Related article: 'The Courier' Gives Benedict Cumberbatch a True Spy Story That's Stranger Than Fiction
Mental illness is something I have come to learn to have a relationship with; whether I wanted it or not, it was always there. In high school, there were many people like the bullies in 'Words on Bathroom Walls' that had zero understanding or compassion for those who had a mental illness. Teachers, peers, mentors, supervisors all wanted to put fear within me and others that if you had a mental illness, then you would not last a minute in the real world. You would not get into college, and you would not get a job, and so on. Saying we were a lost cause because mental illness made us weak. 
The film's title comes from the school bathrooms' scribbles from other students who wish to remark or make rumors about other kids disgustingly. Why? I do not know why someone would spend their precious time hurting someone, but people leave me dumbfounded every day with how cruel they truly can be. As said by Adam, "Want to be normal, whatever that means. Don't want to end up on the bathroom walls."
Where To Watch 'Words on Bathroom Walls'
Released on August 21, 2020, 'Words on Bathroom Walls' is available to watch on numerous streaming platforms such as Amazon Prime Video, Vudu, iTunes, FandangoNow, and Microsoft. 
Where To Find The Stars
In the pre-production process, Thor Freudenthal's next project is for the TV series 'La Brea' starring Natalie Zea, Michael Raymond-James, Jon Seda, and more. As said on IMDb about 'La Brea,' "A family tries to survive after they are separated by a massive sinkhole that mysteriously opens in Los Angeles."
Related article: Video | The Artist Evolves: All Leonardo DiCaprio Roles & Performances, 1980s to 2020 Filmography
Related article: Video | The Artist Evolves: All Henry Cavill Movies and Roles, 2001 to 2021 Filmography
Released a few months after 'Words on Bathroom Walls,' you can watch Charlie Plummer in Brian Duffield's 'Spontaneous,' alongside Katherine Langford, Yvonne Orji, and more. 'Spontaneous' is available to watch on Amazon Prime Video, iTunes, Google Play, Philo, Microsoft, and more. 
In the post-production process, Charlie Plummer can next be seen in Roland Emmerich's 'Moonfall' alongside Maxim Roy, Michael Peña, Halle Berry, and more. As said on IMDb about 'Moonfall,' "A space crew travels to the moon after it's struck by an asteroid and is sent on a collision course with Earth."
Released in January this year, you can watch Taylor Russell in Yaniv Raz's 'Dr. Bird's Advice for Sad Poets,' alongside Jason Isaacs, Lisa Edelstein, Chase Stokes, and more. 'Dr. Bird's Advice for Sad Poets' is available to watch on Amazon Prime Video, iTunes, and Google Play. 
Expected January 7, 2022, Taylor Russell can next be seen in Adam Robitel's sequel 'Escape Room 2' alongside Logan Miller, Isabelle Fuhrman, and more.
Click here to read Hollywood Insider's CEO Pritan Ambroase's love letter to Black Lives Matter, in which he tackles more than just police reform, press freedom and more – click here.
An excerpt from the love letter: Hollywood Insider's CEO/editor-in-chief Pritan Ambroase affirms, "Hollywood Insider fully supports the much-needed Black Lives Matter movement. We are actively, physically and digitally a part of this global movement. We will continue reporting on this major issue of police brutality and legal murders of Black people to hold the system accountable. We will continue reporting on this major issue with kindness and respect to all Black people, as each and every one of them are seen and heard. Just a reminder, that the Black Lives Matter movement is about more than just police brutality and extends into banking, housing, education, medical, infrastructure, etc. We have the space and time for all your stories. We believe in peaceful/non-violent protests and I would like to request the rest of media to focus on 95% of the protests that are peaceful and working effectively with positive changes happening daily. Media has a responsibility to better the world and Hollywood Insider will continue to do so."
Ways to support Black Lives Matter Movement to end systemic racism
More Interesting Stories From Hollywood Insider
– Want GUARANTEED SUCCESS? Remove these ten words from your vocabulary| Transform your life INSTANTLY
– Compilation: All James Bond 007 Opening Sequences From 1962 Sean Connery to Daniel Craig
– Do you know the hidden messages in 'Call Me By Your Name'? Find out behind the scenes facts in the full commentary and In-depth analysis of the cinematic masterpiece
– A Tribute To The Academy Awards: All Best Actor/Actress Speeches From The Beginning Of Oscars 1929-2019 | From Rami Malek, Leonardo DiCaprio To Denzel Washington, Halle Berry & Beyond | From Olivia Colman, Meryl Streep To Bette Davis & Beyond
– In the 32nd Year Of His Career, Keanu Reeves' Face Continues To Reign After Launching Movies Earning Over $4.3 Billion In Total – "John Wick", "Toy Story 4", "Matrix", And Many More
words on bathroom walls, words on bathroom walls, words on bathroom walls, words on bathroom walls, words on bathroom walls, words on bathroom walls, words on bathroom walls, words on bathroom walls, words on bathroom walls, words on bathroom walls, words on bathroom walls, words on bathroom walls, words on bathroom walls, words on bathroom walls, words on bathroom walls, words on bathroom walls, words on bathroom walls, words on bathroom walls, words on bathroom walls, words on bathroom walls, words on bathroom walls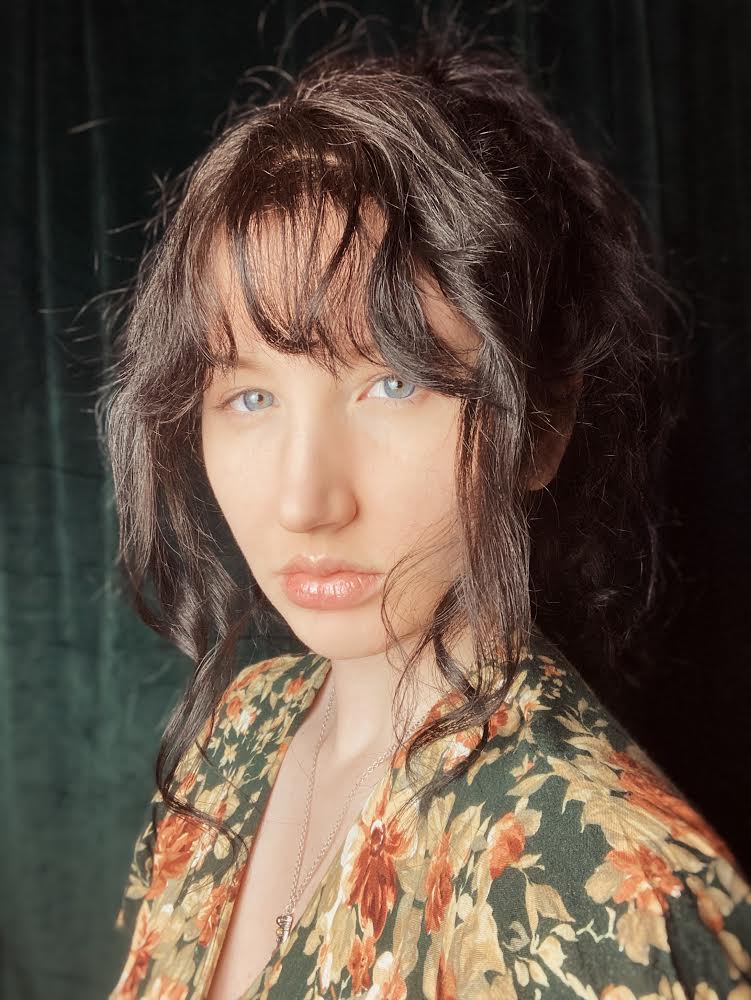 Isabella Brownlee is an experienced writer, video editor and filmmaker. She is currently a writer for Hollywood Insider, focusing on detailed and thought-provoking film reviews and articles discussing truth and impact in the film industry. Driven by self-awareness and unique perspectives, she takes utmost pride in providing others with emotionally impacted knowledge about the film industry. As a writer, her main goal is to connect with the audience and those who find themselves in the back of the bleachers unknown to anyone but beautifully aware of the world. In addition to her primary job functions, Isabella creates and edits videos/films personally and professionally. Aligning with Hollywood Insider's mission of sharing impactful and influential content, Isabella hopes to enrich her readers with positivity and truth.