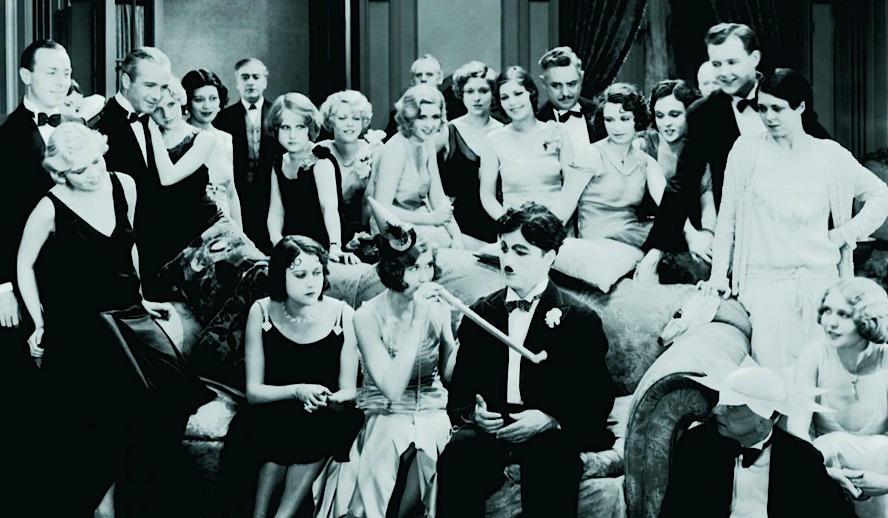 Photo: 'City Lights'/United Artists
There are two ways you can classify original films. One way is in terms of concept. Original concepts bring fresh stories and characters to navigate their placein the history of cinema. In times where live-action adaptations, remakes, reboots, and sequels dominate the industry, original films should be praised for bringing something new to the screen.
The other way you can classify original films includes both new and old ideas because the focus is on groundbreaking cinema.
We've talked about the writing side of original movies, but the execution is another crucial component of what makes an original film. What makes the medium of film special is the way a story is told. It starts with the writing, but the end result comes from the imagination of all that are involved. From directing, to cinematography, to set design, to editing, the way a story is told can be groundbreaking and original in the realm of cinema.
Groundbreaking and original films come in many different packages, but when a film breaks the mold of movie making it earns its own special place in film history. Below will be five films that exemplify that description.
Related article: 'Snowpiercer': A Bong Joon-Ho Gem Driven to Success By an Emotional Chris Evans
Related article: 32 Facts of Venice Film Festival: Notable Points on Oldest & Most Prestigious Film Event and Oscar-Decider
The List of Groundbreaking Original Films
Avant-Garde cinema brought about a style of filmmaking that broke conventional cinema and paved the way for experimental filmmakers. The expression of the genre of experimental films can be defined by the absence of a linear narrative. Man with a Movie Camera was one of the first films in this genre and is legendary for director Dziga Vertov'suse and invention of many cinematic techniques. Double exposure, split-screen, stop motion, slow motion, and jump cuts are a few of the techniques used in Vertov's documentary of city life in the Soviet Union. Modern filmmaker Christopher Nolanpaid tribute to Vertov in his film Inceptionshowing how influential Man with a Movie Camera still is today. The British Film Instituteputs it at number 8 on their list of The Top 100 Greatest Films of All Time.
Related article: The Power of Positivity: Ikorodu Bois + Chris Hemsworth + Russo Brothers + Sam Hargrave
Limited Time Offer – FREE Subscription to Hollywood Insider – Click here to read more on Hollywood Insider's vision, values and mission statement here – Media has the responsibility to better our world – Hollywood Insider fully focuses on substance and meaningful entertainment, against gossip and scandal, by combining entertainment, education, and philanthropy.
Charlie Chaplin will forever be known as one of the earliest innovators and pioneers of film. Hisfilmography is vast and contains numerous movies that have their place in film history. In Roger Ebert's list of The 10 Most Influential Films of the 20th Centuryarticle, he lists Chaplin's first film, Kid Auto Races at Venice, as his pick for most influential. This makes sense because it started Chaplin's career, but for this list, we look at City Lights, arguably Chaplin's best, for highlighting the full potential of what Chaplin could do with the medium of film without sound. The adage of "show don't tell" is crucial to storytelling depth in filmmaking. Chaplin's comedy and humanity shown in the film is a testament to his abilities as a filmmaker and set the bar for those that followed. City Lights isrecognized by the Library of Congress for preservation in the National Film Registry.
Related article: MUST WATCH – Hollywood Insider's CEO Pritan Ambroase's Love Letter to Black Lives Matter – VIDEO
Related article: The History of Sports in Film: Charlie Chaplin's 'The Champion', 'Rudy' to Chadwick Boseman's '42'
Ropetells the story of two men who attempt to prove they committed the perfect murder by hosting a party for associates of the victim while the body is in a chest used as a buffet table. It may not be the most well known Hitchcock film, but Rope has a place in film history for being a pioneer of the long take. A long take is a scene or sequence filmed in one shot without cuts. Long takes require immense planning and perfect execution to pull off. Alfred Hitchcock attempted to make Rope entirely in one take. Due to the technological limitations of the time (film cameras only holding a reel of film that lasts 10 minutes), Hitchcock had to find ways to hide his cuts. He hid some by moving in on the back of a character to bring the screen to black before stepping back and continuing the scene. Many films since Rope (1917, Russian Ark, Birdman, and Huger to name just a few) built on Hitchcock's use of long takes to draw the viewer into their films.
Related article: Alfred Hitchcock's 'Rope': A Masterclass in Suspense Cinema from Hollywood's Golden Age
Related article: Powerful Director-Actor Partnerships: A Look at the Greatest Cinematic Duos
While Metropolis might be one of the first science-fiction films to be a groundbreaker, 2001: A Space Odyssey raised the bar for future films to come. The visual effects used in the film, along with the camera work, sets, costumes, and editing all help create a story that is still as stunning and phenomenal today as when it came out in 1968. The film depicts human evolution and tells the story of mankind pursuing the origins of a mysterious monolith found buried beneath the moon's surface with the help of a supercomputer HAL 9000. Thepraise for 2001: A Space Odyssey from prominent people in film, including Wally Pfister (Cinematographer of Inception), John Gaeta (visual effect supervisor of The Matrix), and Peter Suschitzky (Cinematographer of Star Wars: Episode V – The Empire Strikes Back) recounts how influential Kubrick's film was to cinema.
Related article: Great Films Inspired By Short Stories
Subscribe to Hollywood Insider's YouTube Channel, by clicking here.
The Blair Witch Project was revolutionary for independent filmmaking. Blockbusters from big-budget studios usually dominate the earnings columns for film, butthis film made just shy of $250 million dollars at the worldwide box office from a budget of $60,000. Directors Daniel Myrick and Eduardo Sánchez sent out their actors with a camera to improvise a horror film in the woods. The film wasone of the first to have an online marketing campaign that went viral. With monumental successes of studio films in recent years, The Blair Witch Project is a reminder that independent low budget films can triumph at the box office. It also helped popularize found footage films.
Conclusion
As stated earlier, original films come in many different packages. Original screenplays are one dynamic to groundbreaking films and another is the innovation through execution. A lot of films over the years have pushed the boundaries of what films are capable of capturing. The medium itself is capable of telling stories in a unique way that is continually being expanded upon. It is always special when a film raises the bar for future filmmakers.
Related article: Hollywood Insider's CEO Pritan Ambroase: "The Importance of Venice Film Festival as the Protector of Cinema"
Related article: An Analytical Guide to Yorgos Lanthimos' Early Films: Low on Intimacy, High on Violence
Many films can be classified as groundbreaking and original. The five films listed above represent both categories for different reasons. Whether it's storytelling, cinematography, innovative filming techniques, or editing, each film on the list represents an aspect of filmmaking that was pushed to new heights. The list is there to highlight these films and why they influenced the movies that came after them. There are many groundbreaking films that deserve a place on this list, but the ones picked are a sample of a vast canvass of movies that fall under the category.
What are some of your favorite groundbreaking films?
Click here to read Hollywood Insider's CEO Pritan Ambroase's love letter to Black Lives Matter, in which he tackles more than just police reform, press freedom and more – click here.
An excerpt from the love letter: Hollywood Insider's CEO/editor-in-chief Pritan Ambroase affirms, "Hollywood Insider fully supports the much-needed Black Lives Matter movement. We are actively, physically and digitally a part of this global movement. We will continue reporting on this major issue of police brutality and legal murders of Black people to hold the system accountable. We will continue reporting on this major issue with kindness and respect to all Black people, as each and every one of them are seen and heard. Just a reminder, that the Black Lives Matter movement is about more than just police brutality and extends into banking, housing, education, medical, infrastructure, etc. We have the space and time for all your stories. We believe in peaceful/non-violent protests and I would like to request the rest of media to focus on 95% of the protests that are peaceful and working effectively with positive changes happening daily. Media has a responsibility to better the world and Hollywood Insider will continue to do so."
Vote with a conscience – Register to Vote – Your vote saves lives and ends systemic racism
Ways to support Black Lives Matter Movement to end systemic racism
– Do you know the hidden messages in 'Call Me By Your Name'? Find out behind the scenes facts in the full commentary and In-depth analysis of the cinematic masterpiece
– A Tribute To The Academy Awards: All Best Actor/Actress Speeches From The Beginning Of Oscars 1929-2019 | From Rami Malek, Leonardo DiCaprio To Denzel Washington, Halle Berry & Beyond | From Olivia Colman, Meryl Streep To Bette Davis & Beyond
– In the 32nd Year Of His Career, Keanu Reeves' Face Continues To Reign After Launching Movies Earning Over $4.3 Billion In Total – "John Wick", "Toy Story 4", "Matrix", And Many More
Original Films, Original Films, Original Films, Original Films, Original Films, Original Films, Original Films, Original Films, Original Films, Original Films, Original Films, Original Films, Original Films, Original Films, Original Films, Original Films, Original Films, Original Films, Original Films, Original Films, Original Films, Original Films, Original Films, Original Films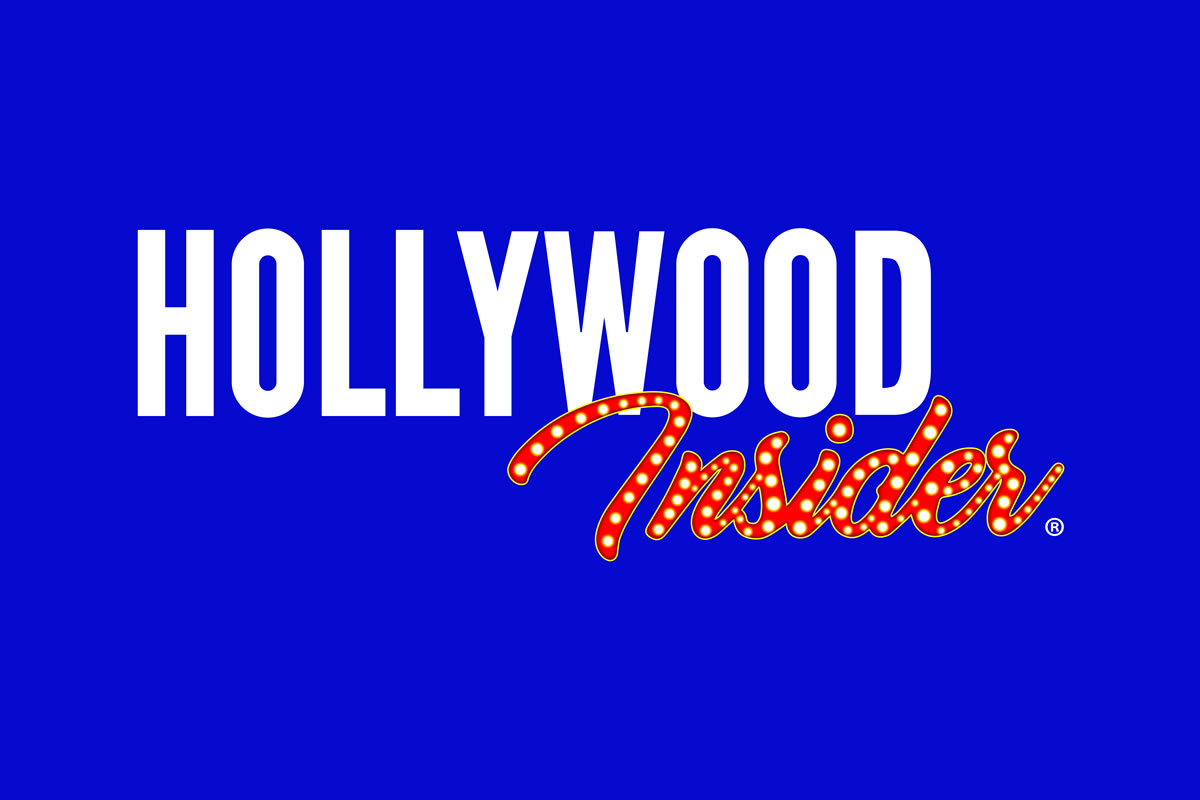 Hollywood Insider is a media network thatfocuses on substance and meaningful entertainment/culture, so as to utilize media as a tool to unite and better our world, by combining entertainment, education and philanthropy, while being against gossip and scandal.