Video Version of this Article
Photo: Jean-Paul Belmondo
It is admittedly hard to whittle a national film movement into a single performer or familiar face. Often spanning years, if not decades, each arching progression is often far more than the sum of its parts, precluding one figure from rising too far to the forefront for more than a fleeting moment. With that said, it's possible that no face better personified the French New Wave era of the 1960s and 1970s than that of legendary actor Jean-Paul Belmondo. Throughout his career, Belmondo was repeatedly dubbed the French equivalent to culture-defining American icons of the silver screen like James Dean, Marlon Brando, and Humphrey Bogart, the epitome of cool for the French populus by virtue of his iconoclastic nonchalant demeanor and gruff disposition.
Related article: OSCAR-NOMINATED – EXCLUSIVE: 'Dune' Full Commentary, Reactions, Making Of – Timothee Chalamet, Zendaya, Oscar Isaac
Related article: OSCAR-NOMINATED – 'House of Gucci' Full Commentary & Behind the Scenes – Lady Gaga, Adam Driver, Jared Leto, Al Pacino
Related article: OSCAR-NOMINATED – 'Belfast' Full Commentary & BTS – Jamie Dornan, Caitriona Balfe, Judi Dench
Jean-Paul Belmondo – The French Icon
Belmondo was unlike the typical movie star archetype; he was weather-worn and brusque due in large part to his early-in-life undefeated career as a boxer and national service in what was at the time known as French North Africa. After returning from his time abroad, Belmondo set his sights on his lifelong passion for acting, enrolling at the Conservatoire of Dramatic Arts. He quickly rose to the forefront of his class and was coveting the prized best actor honor at the end of his training, but his participation in a raucous sketch that mocked the prestigious institution led to him being blackballed by the jury. He was so beloved by his fellow students that news of his exclusion set off a riot throughout the school which landed Belmondo's smirking face on the front-page of the next morning's paper. 
After school, Belmondo would begin a long run of collaborations with some of the best French directors of his era such as Jean-Luc Godard, Agnès Varda, François Truffaut, Jean-Pierre Melville, and René Clément, a steward for French Cinema as it ebbed and flowed over decades of evolutionary change. Belmondo crucially never ventured too far outside the borders of his native homeland of France, both on-screen and off of it. Refusing to cater to the beck and call of international stardom, Belmondo never properly learned to speak English nor did he give in to the ever-alluring Hollywood gleam whenever he was forced to Tinseltown for his work. In 1968, at the height of his starpower, Belmondo was quoted as saying, "Every Frenchman dreams of making a Western, of course, but America has plenty of good actors. I'm not being falsely modest but why would they need me? I prefer a national film to an international film. Something is lost." With this philosophy in mind, Belmondo soon became synonymous with the country of France itself, not just in terms of its Cinema but also in a much broader sense the nation's cultural expression and way of life. 
Related article: All Best Actor/Actress Speeches From The Beginning Of Oscars 1929-2019 | Hollywood Insider
Related article: 'In the Heights' Full Commentary & Behind the Scenes +  Reactions – Lin Manuel Miranda, John M. Chu
With a figure whose shadow looms as large as Belmondo's over the medium as a whole, quite a lot of thought must be put in as to where to start and what to watch. Below is a collection of ten of Belmondo's greatest contributions to the artform of Cinema, offering readers a jumping-off point for not just the actor's body of work, but also the vast library of films that make up the brunt of the French New Wave movement from which he miraculously sprang forth from. 
'Breathless' (Jean-Luc Godard, 1960)
Belmondo's truly peerless career breakthrough performance would likely prove his most iconic, starring as the wandering lovelorn car thief with a perpetual cigarette dangling between his lips Michel Poiccard in Jean-Luc Godard's seminal debut feature production 'Breathless' (1960). The film, entitled 'À Bout de Souffle' in french, was scripted by 'The 400 Blows' (1959) director Francois Truffaut and co-starred American actress Jean Seberg as Michel's beleaguered lover Patricia. 'Breathless' follows Michel's attempts to convince his ambivalent love interest to flee Paris and run off to Italy together after he steals a car and kills a policeman who chases after him.
After toiling away their last few hours together, Patricia is faced with the decision of whether to abandon her life in Paris for the unreliable yet beguiling Michel or give it all up and report him to the police. Featuring trend-setting editing techniques for the rest of the French New Wave such as idiosyncratic jump cuts and breakneck pacing, it's equally fascinating to note that the film was shot without a script. Instead of writing his ideas out beforehand, Godard would simply prod the actors in a certain direction before the cameras started rolling, leading to the natural and freely promiscuous dialogue the film became famous for. 'Breathless' is one of the rare films that has only gotten slicker with age, remaining a cool and calculated masterpiece of crime Cinema over 60 years since its release. 
Related article: MUST WATCH – The Hollywood Insider's CEO Pritan Ambroase's Love Letter to Black Lives Matter – VIDEO
Subscribe to The Hollywood Insider's YouTube Channel, by clicking here.
'Classe Tous Risque' (Claude Sautet, 1960)
To cement himself at the vanguard of French Cinema and prove 'Breathless' was not purely a lucky break, Belmondo starred in Claude Sautet's gritty gangster caper 'Classe Tous Risque' (1960). Star of 'Elevator to the Gallows' (1958) and 'Army of Shadows' (1969) Lino Ventura starred as a French gangster named Abel Davos who'd been sentenced to death and swiftly escaped to Italy with his wife and children. After an unfortunate run-in with two customs officers leaves four dead including Abel's wife and accomplice, a national manhunt ensues in the hopes of catching him. With nowhere left to turn Abel calls on an old ally to save him, but they do not want to risk their life for their former friend and instead elect to send a young and aloof aspiring gangster named Éric played by Belmondo to covertly escort Abel back to Paris.
The two men bond over their shared profession and wind up picking up a young woman played by '8½' (1963) actress Sandra Milo who they witness being abused on the side of the road. She agrees to act as Abel's nurse in the hopes of avoiding suspicion, but once they arrive back in Paris, the ground begins to crumble beneath Abel's feet leading to a fateful final altercation with the police. While initially overshadowed by many of the more untraditional French New Wave outings, 'Classe Tous Risque' remains a formative plunge into the French underworld bolstered by an endearing performance from Belmondo.
'A Woman is a Woman' (Jean-Luc Godard, 1961)
The second of Belmondo's three collaborations with Godard would prove far different than his first, starring in the neorealist musical romantic comedy 'A Woman is a Woman' (1961). He shared the screen with Godard's muse and then-wife Anna Karina and 'The Phantom of Liberty' (1974) star Jean-Claude Brialy, forming the delectable love triangle of Alfred, Angela, and Émile respectively. Brialy and Karina portrayed a couple feuding over whether or not they should have a child, the former ardently opposed and latter hopelessly enamored by the notion. All the while, Émile's pal Alfred secretly longs for Angela's hand. After a fling with Alfred, Angela and Émile reconcile their differences and agree to move forward together and work towards having a child. Sprinkled here and there throughout the film are strange musical interludes that are alluringly antithetical to the usual conventions of the movie musical format, one of the most distinct aspects of the film and turning what may have been its largest detriment into its most interesting facet.
Related article: Why Queen Elizabeth II Is One Of The Greatest Monarchs | Her Majesty Queen Elizabeth II of United Queendom of Great Britain & Northern Ireland (Video Insight)
Limited Time Offer – FREE Subscription to The Hollywood Insider
Click here to read more on The Hollywood Insider's vision, values and mission statement here – Media has the responsibility to better our world – The Hollywood Insider fully focuses on substance and meaningful entertainment, against gossip and scandal, by combining entertainment, education, and philanthropy.
'Léon Morin, Priest' (Jean-Pierre Melville, 1961)
After painstakingly cultivating his surly laidback persona in a number of films, Belmondo saw fit to turn this perception on its head by starring as the titular priest Léon Morin in Jean-Pierre Melville's seminal 'Léon Morin, Priest' (1961). The film told the story of a jaded lapsed Catholic named Barney reeling from the death of her Jewish husband at the hands of the Nazis during World War II. Barney, portrayed by 'Hiroshima Mon Amour' (1959) star Emmanuelle Riva, has turned away from God and become a militant communist in the face of Third Reich occupation, one day deciding to head to church for amusement and give a sacrilegious confession.
She winds up confessing to a young and altruistic priest named Léon who not only entertains her blasphemous provocations, but asks Barney if they continue the conversation outside of the confessional. She begins visiting the priest regularly, slowly falling more and more in love with him with each interconnected musing on faith and philosophy. When Nazis arrive in town, Léon is swayed by Barney to baptize her daughter into the Catholic church to avoid being persecuted for her Jewish ancestry. The story is at once taught and tender, effortlessly mirroring the dueling tempers at its center. While the film ultimately belongs to Riva, Belmondo offers the most earnest and restrained performance of his career while bringing Léon Morin to life.
'Le Doulos' (Jean-Pierre Melville, 1962)
Belmondo would follow 'Léon Morin, Priest' with yet another collaboration with Melville, this time aligning more closely with the seedy reputations the two had cultivated through their bodies of work in the crime thriller 'Le Doulos' (1962). The film involves a seemingly endless stream of backstabbing and deceit in relation to a fated robbery and the explosive fallout that follows after the job goes wrong. Much of the deception comes from Belmondo's Silien, both an accomplice to the robbery and the informant who rats the robbers out in the end. Only one of the robbers survives, 'Casque d'Or' (1952) actor Serge Reggiani's Maurice, and he sets out on a warpath to find Silien and kill him for his betrayal.
Related article: The Hollywood Insider's CEO Pritan Ambroase: "The Importance of Venice Film Festival as the Protector of Cinema"
Related article: The Masters of Cinema Archives: The Hollywood Insider Pays Tribute to 'La Vie En Rose', Exclusive Interview with Director Olivier Dahan
Related article: – Want GUARANTEED SUCCESS? Remove these ten words from your vocabulary| Transform your life INSTANTLY
As one can likely assuage from this brief synopsis, 'Le Doulos' is not a particularly jovial film by any stretch of the word, in fact, it revels in a particularly acute hopelessness that brings audiences right into the shadows along with Silien and Maurice. As long as one doesn't go in expecting a peaceful resolution, they're sure to enjoy the descent into the darkest reaches of the Parisian cityscape.
'That Man from Rio' (Philippe de Broca, 1964)
In what may have been the most fiscally successful film of his career, Belmondo took on the  genre of the globe-trotting adventure in Philippe de Broca's foundational classic 'That Man from Rio' (1964). Loosely adapted from a series of comic albums from "The Adventures of Tintin" and satirizing much of the swaggering James Bond mythos (a bemusing piece of irony as Belmondo would go on to have a small role in the reviled James Bond farce 'Casino Royale' only three years later), the film was cited by Steven Spielberg as one of the foremost inspirations for 'Raiders of the Lost Ark' (1981) and the Indiana Jones character at large.
Belmondo portrays a famed airman named Adrien Dufourquet who along with his fiance Agnes must locate a museum curator named Catalan, an acquaintance of Agnes' long-lost explorer father, who has been abducted along with an ancient statuette by Amazonian tribesmen. Catalan had believed the artifact to be the key to the discovery of the mythical treasures of the Amazon. From here the pair embark on an international continent-hopping chase involving bitter betrayal, ancient jungle tombs, and a whole lot of charm from Belmondo as the proctor of it all.
Related article: #metoo Revolution: Powerful Questions That Need Answers
Related article: FACT-CHECKED Series: Timothee Chalamet and 32 Facts about The Young Superstar
'Pierrot le Fou' (Jean-Luc Godard, 1965)
Belmondo's final film with the director who made him into a superstar would come in the form of Godard's spectacular 'Pierrot le Fou' (1965). The film tells the story of Ferdinand, a deeply unsatisfied married man who decides to run off to the Mediterranean coastline after losing his job and realizing the hollowness of his bourgeois lifestyle.
He is joined on his journey by an ex-girlfriend named Marianne played by the aforementioned Anna Karina, who he soon learns is being pursued by OAS militants and police after a dead body was found in her apartment. Ferdinand, who Marianne refers to by the nickname "Pierrot" meaning sad clown, leads the pair to the French Riviera where they reside on a deserted island for a few days. But their past soon catches up to them and they are forced to own up to their mistakes, leading to a beautiful yet tragic conclusion among the most memorable of Godard's filmography. The brash palette of primary colors and inventive fourth-walling breaking protagonists only add to the film's distinctive style and tone as well as its overall legacy as a determinative piece of pop art.
'Is Paris Burning?' (René Clément, 1966)
The closest Belmondo ever came to starring in a big-budget epic came in the form of René Clément's three-hour war saga 'Is Paris Burning?' (1966). The film saw the assemblage of some of the foremost figures in film history from around the world under the same roof for the first time, and Jean-Paul Belmondo was paramount among them. 'Is Paris Burning?' was helmed by 'Purple Noon' (1960) director René Clément and penned by the impossibly talented quintet of Francis Ford Coppola, Gore Vidal, Jean Aurenche, Pierre Bost, and Claude Brulé, but the staggering talent was not strictly limited to behind the scenes. Belmondo shared the screen with the likes of Orson Welles, Kirk Douglas, Alain Delon, Anthony Perkins, Charles Boyer, Leslie Caron, George Chakiris, Glenn Ford, Claude Dauphin, and Michel Piccoli, each offering windows around the war effort during World War II, namely the French resistance, Allied forces, German occupiers, and neutral participants.
Despite its international bent, much of the film takes place in and around the titular city of Paris, focusing on the covert efforts to liberate Paris after the Allies decide to skip over the territory and push forward to German soil. 'Is Paris Burning?' examines Hitler's last-ditch attempt to torch the city as the war was coming to a close and it became clear the Nazis had lost. While certainly filled to the brim with talent, there is often actually a little too much going on between the concurrent storylines to develop an attachment to any particular tablo or clique. That said, there is enough francophilia to last the viewer a lifetime, and the closing credits are truly something to behold. 
Related article: OSCAR-NOMINATED – 'West Side Story' Full Commentary – Rita Moreno, Steven Spielberg, Rachel Zegler
Related article: OSCAR-NOMINATED – 'No Time to Die' Full Commentary, Behind the Scenes & Reactions, Daniel Craig, Rami Malek, Bond
'The Professional' (Georges Lautner, 1981)
Jumping forward a decade and a half, Belmondo would inhabit one of his most recognizable characters in taking on the persona of Josselin Beaumont in Georges Lautner's action-packed thriller 'The Professional' (1981). The film's poster memorably featured the word "BELMONDO" across its top half, in a far larger font than the name of the director or actual film itself. When watching the film, it becomes clear that that is what this project is; the Belmondo show.
Lautner sets out to establish in great detail that Belmondo was still the coolest person in the world despite being around ten or so years out of his prime, and it certainly pays off. Belmondo's aforementioned secret agent Beaumont is sent to assassinate a problematic African warlord but once he arrives at his target he discovers that his government has surrendered him to the local authorities. He breaks out of prison and vows to get revenge on those who betrayed him, while also finishing his original mission at the same time. Yet another subconscious riff on the Bond persona, Belmondo brings his trademark grittiness to the role and crafts an instantly iconic persona of his own. 
'One Hundred and One Nights' (Agnes Varda, 1995)
The last recommendation comes in the form of acclaimed director Agnes Varda's underseen ode to Cinema history 'One Hundred and One Nights' (1995). If 'Is Paris Burning?' seemed crowded, 'One Hundred and One Nights' is positively jam-packed, featuring more international screen legends than it even knows what to do with. Michel Piccoli stars as Monsieur Simon Cinéma, a man who has quite literally given his entire life to the world of motion pictures and is nearing his 100th birthday.
Related article: EVOLUTION: Every Henry Cavill Role From 2001 to 2021, All Performances Exceptionally Poignant
Related article: EVOLUTION: Every Chris Evans Role From 1997 to 2020, All Performances Exceptionally Poignant
As his memory begins to fade, he invites a passionate young film student named Camille, played by Julie Gayet, to stay with him for 101 days and work their way through the history of film by examining his unending collection. Some of the most famous faces from around the world stop by Cinéma's grand estate to pay him a visit (both real and imagined), such as Robert De Niro, Marcello Mastroianni, Gérard Depardieu, Alain Delon, Jeanne Moreau, Catherine Deneuve, Harrison Ford, and, of course, Jean-Paul Belmondo. While his part in the film's larger narrative is certainly small, it is a fitting capstone to what was truly a terrific career and an attitude that defined Cinema for decades. Rest in peace Jean-Paul, Cinema will never forget you!
By Andrew Valianti
Click here to read The Hollywood Insider's CEO Pritan Ambroase's love letter to Cinema, TV and Media. An excerpt from the love letter: The Hollywood Insider's CEO/editor-in-chief Pritan Ambroase affirms, "We have the space and time for all your stories, no matter who/what/where you are. Media/Cinema/TV have a responsibility to better the world and The Hollywood Insider will continue to do so. Talent, diversity and authenticity matter in Cinema/TV, media and storytelling. In fact, I reckon that we should announce "talent-diversity-authenticity-storytelling-Cinema-Oscars-Academy-Awards" as synonyms of each other. We show respect to talent and stories regardless of their skin color, race, gender, sexuality, religion, nationality, etc., thus allowing authenticity into this system just by something as simple as accepting and showing respect to the human species' factual diversity. We become greater just by respecting and appreciating talent in all its shapes, sizes, and forms. Award winners, which includes nominees, must be chosen on the greatness of their talent ALONE.
I am sure I am speaking for a multitude of Cinema lovers all over the world when I speak of the following sentiments that this medium of art has blessed me with. Cinema taught me about our world, at times in English and at times through the beautiful one-inch bar of subtitles. I learned from the stories in the global movies that we are all alike across all borders. Remember that one of the best symbols of many great civilizations and their prosperity has been the art they have left behind. This art can be in the form of paintings, sculptures, architecture, writings, inventions, etc. For our modern society, Cinema happens to be one of them. Cinema is more than just a form of entertainment, it is an integral part of society. I love the world uniting, be it for Cinema, TV. media, art, fashion, sport, etc. Please keep this going full speed."
More Interesting Stories From The Hollywood Insider
– Want GUARANTEED SUCCESS? Remove these ten words from your vocabulary| Transform your life INSTANTLY
– A Tribute to Martin Scorsese: A Complete Analysis of the Life and Career of the Man Who Lives and Breathes Cinema 
– Do you know the hidden messages in 'Call Me By Your Name'? Find out behind the scenes facts in the full commentary and In-depth analysis of the cinematic masterpiece
– A Tribute To The Academy Awards: All Best Actor/Actress Speeches From The Beginning Of Oscars 1929-2019 | From Rami Malek, Leonardo DiCaprio To Denzel Washington, Halle Berry & Beyond | From Olivia Colman, Meryl Streep To Bette Davis & Beyond
– In the 32nd Year Of His Career, Keanu Reeves' Face Continues To Reign After Launching Movies Earning Over $4.3 Billion In Total – "John Wick", "Toy Story 4", "Matrix", And Many More
jean-paul belmondo, jean-paul belmondo, jean-paul belmondo, jean-paul belmondo, jean-paul belmondo, jean-paul belmondo, jean-paul belmondo, jean-paul belmondo, jean-paul belmondo, jean-paul belmondo, jean-paul belmondo, jean-paul belmondo, jean-paul belmondo, jean-paul belmondo, jean-paul belmondo, jean-paul belmondo, jean-paul belmondo, jean-paul belmondo, jean-paul belmondo, jean-paul belmondo, jean-paul belmondo , jean-paul belmondo, jean-paul belmondo, jean-paul belmondo, jean-paul belmondo, jean-paul belmondo, jean-paul belmondo, jean-paul belmondo, jean-paul belmondo, jean-paul belmondo, jean-paul belmondo, jean-paul belmondo, jean-paul belmondo, jean-paul belmondo, jean-paul belmondo, jean-paul belmondo, jean-paul belmondo, jean-paul belmondo, jean-paul belmondo, jean-paul belmondo, jean-paul belmondo, jean-paul belmondo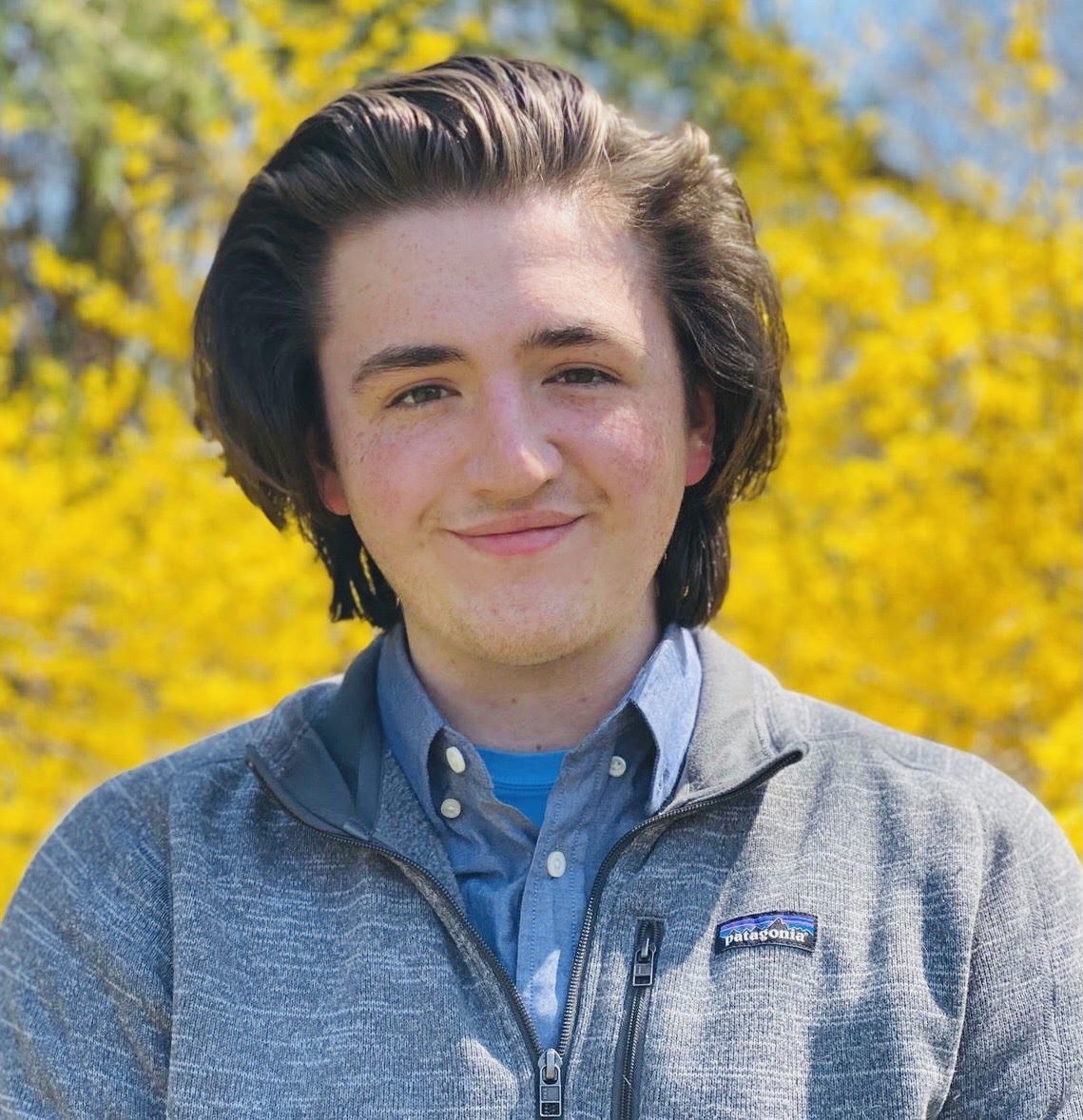 Andrew Valianti is a writer and an aspiring producer-director, and all-around film lover. While writing both features and reviews for the Hollywood Insider, Andrew has focused on the intersection of cinema and politics as they relate to empowering diverse stories and viewpoints. Through both study and practice, Andrew has seen first hand the many ways in which film and media can have a positive and meaningful impact on everyday lives. His personal views align with the Hollywood Insider, as he views journalism as a means to empower and mobilize positive change rather than spread gossip or negativity. He believes that art ignites action and has sought to pursue stories that further this goal.