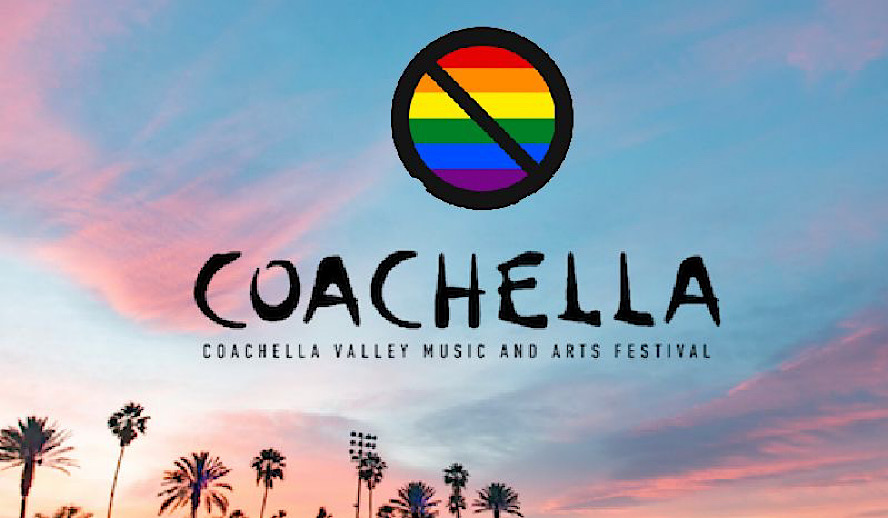 Photo: Coachella
This April was the annual Coachella Valley Music and Art Festival, more commonly known as Coachella. Hosted on over 600 acres in Indio, California, the festival has grossed hundreds of millions of dollars, attracts hundreds of thousands of fans, and features the most popular musical artists (for example, this year's headliners were Billie Eilish, Harry Styles, and Swedish House Mafia x The Weeknd). But before purchasing a ticket for next year, I think it would be beneficial to go through some of Coachella's controversial qualities.
Related article: OSCAR-NOMINATED – EXCLUSIVE: 'Dune' Full Commentary, Reactions, Making Of – Timothee Chalamet, Zendaya, Oscar Isaac
Related article: OSCAR-NOMINATED – 'House of Gucci' Full Commentary & Behind the Scenes – Lady Gaga, Adam Driver, Jared Leto, Al Pacino
Related article: OSCAR-NOMINATED – 'Belfast' Full Commentary & BTS – Jamie Dornan, Caitriona Balfe, Judi Dench
Related article: OSCAR-NOMINATED – 'West Side Story' Full Commentary – Rita Moreno, Steven Spielberg, Rachel Zegler
Related article: OSCAR-NOMINATED – 'No Time to Die' Full Commentary, Behind the Scenes & Reactions, Daniel Craig, Rami Malek, Bond
Philip Anschutz
Probably the most infamous part of Coachella is its billionaire owner Philip Anschutz.
Back in 2016, the Colorado native and disgustingly rich 80-year-old businessman, aka "The Man Who Owns L.A.", was revealed to have donated to Alliance Defending Freedom, Family Research Council, and National Christian Foundation, all of which are anti-LGBTQ organizations, the last of which has actively donated to hate groups. "…the degree of [Anschutz's] support for anti-LGBTQ groups that fund extremist hate groups like Gordon Kligenschmitt's 'Pray in Jesus Name' is shocking," wrote ProgressNow Colorado director Ian Silverii, "At a time in American history when discrimination and violence against LGBTQ citizens are on the rise, support for pro-discrimination groups puts Anschutz on the wrong side of Colorado, and on the wrong side of history."
After a 1 million dollar donation to the Elton John AIDS Foundation, Anschutz addressed his previous contributions, saying that his companies "support freedom of all people to live their lives peacefully, without interference from others. I support the rights of all people and oppose discrimination and intolerance against the LGBTQ community. I see this as a matter of basic human rights…I regret if any money given to a charity for other purposes may have indirectly worked against these values." Around the same time as this donation, The Anschutz Foundation gifted $1,020,000 to Colorado Christian University and the Sky Ranch Christian camping organization, two groups that have made public statements against LGBTQ+ people. 
Related article: All Best Actor/Actress Speeches From The Beginning Of Oscars 1929-2019 | Hollywood Insider
Related article: EVOLUTION: Every Henry Cavill Role From 2001 to 2021, All Performances Exceptionally Poignant
Related article: EVOLUTION: Every Chris Evans Role From 1997 to 2020, All Performances Exceptionally Poignant
Related article: 'In the Heights' Full Commentary & Behind the Scenes +  Reactions – Lin Manuel Miranda, John M. Chu
I'm a firm believer that any organization can donate to any cause they choose. I also believe, however, that these choices should be made public and easily accessible to anyone who may be considering using or participating in said organization. Victoria Davy for Highlander News compared Anschutz Entertainment Group's (aka AEG) lack of openness regarding their belief systems to the openness of controversial chains:
"AEG has a responsibility to be transparent with their customers. Concert-goers and artists should have the information so that they can make an informed choice based on their values. Companies like Hobby Lobby, Disney, and Chick-Fil-A have complicated pasts when it comes to controversy. There are people who have boycotted these companies and people who support them in spite of the said controversy. Whatever an individual's choice may be, said individual made it because the company's political stance was readily available." So, Anschutz, no matter where you stand, just be open with us.
Female Performers Seem to be Secondary
In the 21 years of Coachella festivals (the first being in '99, the next 18 from 2001-2019, and a hiatus from 2020-2021 due to COVID), there have only been five female headliners: Björk in 2007, ​Lady Gaga in 2017, Beyoncé in 2018, Ariana Grande in 2019, and now, Billie Eilish in 2022, a decision for which the festival has come under fire.
Related article: #metoo Revolution: Powerful Questions That Need Answers
Related article: FACT-CHECKED Series: Timothee Chalamet and 32 Facts about The Young Superstar
Back in 2020, before the world went into lockdown, Coachella announced the lineup for the festival. "Traditionally, festival lineups are organized in order of importance and acclaim," explained Insider writer Callie Ahlgrim, "The smaller and lower a name is on the lineup poster, the lesser-known that name tends to be." That year, the headliners, the names that took up the most space on the page, were Rage Against the Machine, Travis Scott, and Frank Ocean, all of whom are male artists. Ahlgrim also pointed out that Carly Rae Jepsen and Lana Del Ray, two of the defining pop stars of our generation, were in the fourth and second row of their respective dates. This lineup completely outraged fans and brought more attention to how much Coachella seems to undervalue female entertainers.
In the same year, the documentary 'Coachella: 20 Years in the Desert' was released, showcasing behind-the-scenes footage and teaching audiences the festival's history, which, inadvertently, taught fans why there is little to no support for female musicians. Courtney E. Smith, a writer for Refinery29, detailed how the film managed to unveil Anschutz's Goldenvoice, a subsidiary of AEG, which has inherently sexist values. "Goldenvoice was born out of SoCal's punk and hardcore scene of the '80s, which was rife with dude bands like the Descendents and the Dead Kennedys," Smith wrote, "…While there were women in the scene (shout out to the Go-Gos and Exene Cervenka of X), it was dominated by the voices of men; their points of view, their mosh pits, their sweaty bodies…If it feels like it's taking forever to get to gender parity, it kind of is — but you don't have to look much further than the history and roots of Coachella to understand why."
Related article: Why Queen Elizabeth II Is One Of The Greatest Monarchs | Her Majesty Queen Elizabeth II of United Queendom of Great Britain & Northern Ireland (Video Insight)
Limited Time Offer – FREE Subscription to The Hollywood Insider
Click here to read more on The Hollywood Insider's vision, values and mission statement here – Media has the responsibility to better our world – The Hollywood Insider fully focuses on substance and meaningful entertainment, against gossip and scandal, by combining entertainment, education, and philanthropy.
Coachella – Cultural Appropriation and Racism Run Rampant
In the words of Sesali Bowen, "Coachella is notoriously White", which is on par with the White music scene Goldenvoice valued during Coachella's development: It took nine years for the festival to have its first Black headliner, Prince, and then another ten to have their first Black female headliner, Beyoncé.
Coachella has always been geared predominantly to a wealthy, White audience. However, because of the demand for more Black and brown artists, the number of fans of color has risen in attendance. But that hasn't stopped White audiences from 
Before researching other Coachella controversies I'd always known about its infamous relationship with cultural appropriation, specifically that of Indigenous Peoples'. Not only has the festival encourages White people's insensitive use of other cultures – i.e. adorning the bindi, getting Henna tattoos, putting on war paint, and wearing Native-like headdresses – but they have chosen to capitalize off the insensitivity. "The Coachella Valley Music and Arts Festival doubles as a haven for outdated and offensive trends," The Daily Beast condemned, "Apparently, there's something about the California desert that inspires USC students to throw off the veneer of collegiate P.C. culture, slap on a feather headdress and unabashedly sing along to Kendrick Lamar's 'Alright'…Coachella has always been associated with offensive trends—fashion bindis, "tipi" rentals…" And, despite Native Americans speaking out against these trends, the festival is still "capitalizing on the 'white kids playing Indian' motif and offering tipi rentals for the low weekend price of … $2,200?"
Related article: The Hollywood Insider's CEO Pritan Ambroase: "The Importance of Venice Film Festival as the Protector of Cinema"
Related article: The Masters of Cinema Archives: The Hollywood Insider Pays Tribute to 'La Vie En Rose', Exclusive Interview with Director Olivier Dahan
Related article: – Want GUARANTEED SUCCESS? Remove these ten words from your vocabulary| Transform your life INSTANTLY
The choice to steal from other cultures has become so normalized that it become its own kind of fashion: "boho chic", which is the most common style at Coachella. And these same stolen styles are being marketed as "festival wear", coming up on Google searches and being promoted by celebrities (i.e. Vanessa Hudgens the "Queen of Coachella", Kendall Jenner, Alessandra Ambrosio, etc).
"What was one's culture or religion, or something that was sacred, is now being sold and worn as 'festival wear'" wrote Kaya Gravitter for MVSLIM, "… So when one wears veils, mirror dress, traditional African dress, or henna, to an event as 'festival wear' or a 'halloween costume,' you are exploiting the culture, and not honoring." And, again, despite many requests for the festival to stop, Coachella still profits off of supporting appropriation.
But Stars Are Still Performing and Fans Are Still Going: Just Make an Educated Choice
The big body baddie Lizzo shared on her Instagram why she, a Black woman and an ally to the LGBTQ+ community, chose to perform at Coachella despite its uninclusive history. "…whether we like it or not most major organizations are run by bigoted millionaires that donate to bigoted organizations … I'm doing what I gotta do to make sure my big black ass voice is heard. Can't wait to dismantle the hate that funds this country… but until then, imma be putting big, black, femme, lgbtq+ bodies on stages and telling our stories."
Related article: MUST WATCH – The Hollywood Insider's CEO Pritan Ambroase's Love Letter to Black Lives Matter – VIDEO
Subscribe to The Hollywood Insider's YouTube Channel, by clicking here.
Unfortunately, Lizzo is right: It's hard not to find any big-budget event/corporation/business that tracks back to a bald White billionaire who donates to causes that hurt others. But, isn't that just the way Capitalism works? Besides, when you stream music on Spotify, Apple Music, or Soundcloud, you're participating in Capitalism, which benefits wealthy, White, and sometimes wicked men. Their scandals just may not have come to the forefront yet.
For some artists, the chance to perform on a massive stage at the world's biggest musical festival overrides their belief systems. It's a little shocking to see queer headliners, but, at the same time, Frank Ocean's gotta eat too. I don't think we should criticize these creators, especially minority creators, for wanting to secure a bag. I can only hope that these artists know what their presence at the festival means.
And I feel the exact same way about the fans. I'm no stranger to spending my money without doing my research first, but in recent years, I've really tried to start voting with my dollars. And sometimes, my wants override my values. 
So, if you're going to drop thousands of dollars on an event that promotes stealing from Indigenous Peoples, profits homophobic, transphobic, and pro-life groups, undervalues women, and neglects Black culture, do your research, so you can drop your dollars knowingly. 
"The attendees could view Coachella as a once-in-a-lifetime opportunity," E. Smith wrote, "Their desire to experience such a unique event can supersede their political judgments."
By Z Murphy
Click here to read The Hollywood Insider's CEO Pritan Ambroase's love letter to Cinema, TV and Media. An excerpt from the love letter: The Hollywood Insider's CEO/editor-in-chief Pritan Ambroase affirms, "We have the space and time for all your stories, no matter who/what/where you are. Media/Cinema/TV have a responsibility to better the world and The Hollywood Insider will continue to do so. Talent, diversity and authenticity matter in Cinema/TV, media and storytelling. In fact, I reckon that we should announce "talent-diversity-authenticity-storytelling-Cinema-Oscars-Academy-Awards" as synonyms of each other. We show respect to talent and stories regardless of their skin color, race, gender, sexuality, religion, nationality, etc., thus allowing authenticity into this system just by something as simple as accepting and showing respect to the human species' factual diversity. We become greater just by respecting and appreciating talent in all its shapes, sizes, and forms. Award winners, which includes nominees, must be chosen on the greatness of their talent ALONE.
I am sure I am speaking for a multitude of Cinema lovers all over the world when I speak of the following sentiments that this medium of art has blessed me with. Cinema taught me about our world, at times in English and at times through the beautiful one-inch bar of subtitles. I learned from the stories in the global movies that we are all alike across all borders. Remember that one of the best symbols of many great civilizations and their prosperity has been the art they have left behind. This art can be in the form of paintings, sculptures, architecture, writings, inventions, etc. For our modern society, Cinema happens to be one of them. Cinema is more than just a form of entertainment, it is an integral part of society. I love the world uniting, be it for Cinema, TV. media, art, fashion, sport, etc. Please keep this going full speed."
More Interesting Stories From The Hollywood Insider
– Want GUARANTEED SUCCESS? Remove these ten words from your vocabulary| Transform your life INSTANTLY
– A Tribute to Martin Scorsese: A Complete Analysis of the Life and Career of the Man Who Lives and Breathes Cinema 
– Do you know the hidden messages in 'Call Me By Your Name'? Find out behind the scenes facts in the full commentary and In-depth analysis of the cinematic masterpiece
– A Tribute To The Academy Awards: All Best Actor/Actress Speeches From The Beginning Of Oscars 1929-2019 | From Rami Malek, Leonardo DiCaprio To Denzel Washington, Halle Berry & Beyond | From Olivia Colman, Meryl Streep To Bette Davis & Beyond
– In the 32nd Year Of His Career, Keanu Reeves' Face Continues To Reign After Launching Movies Earning Over $4.3 Billion In Total – "John Wick", "Toy Story 4", "Matrix", And Many More
coachella, coachella, coachella, coachella, coachella, coachella, coachella, coachella, coachella, coachella, coachella, coachella, coachella, coachella, coachella, coachella, coachella, coachella, coachella, coachella, coachella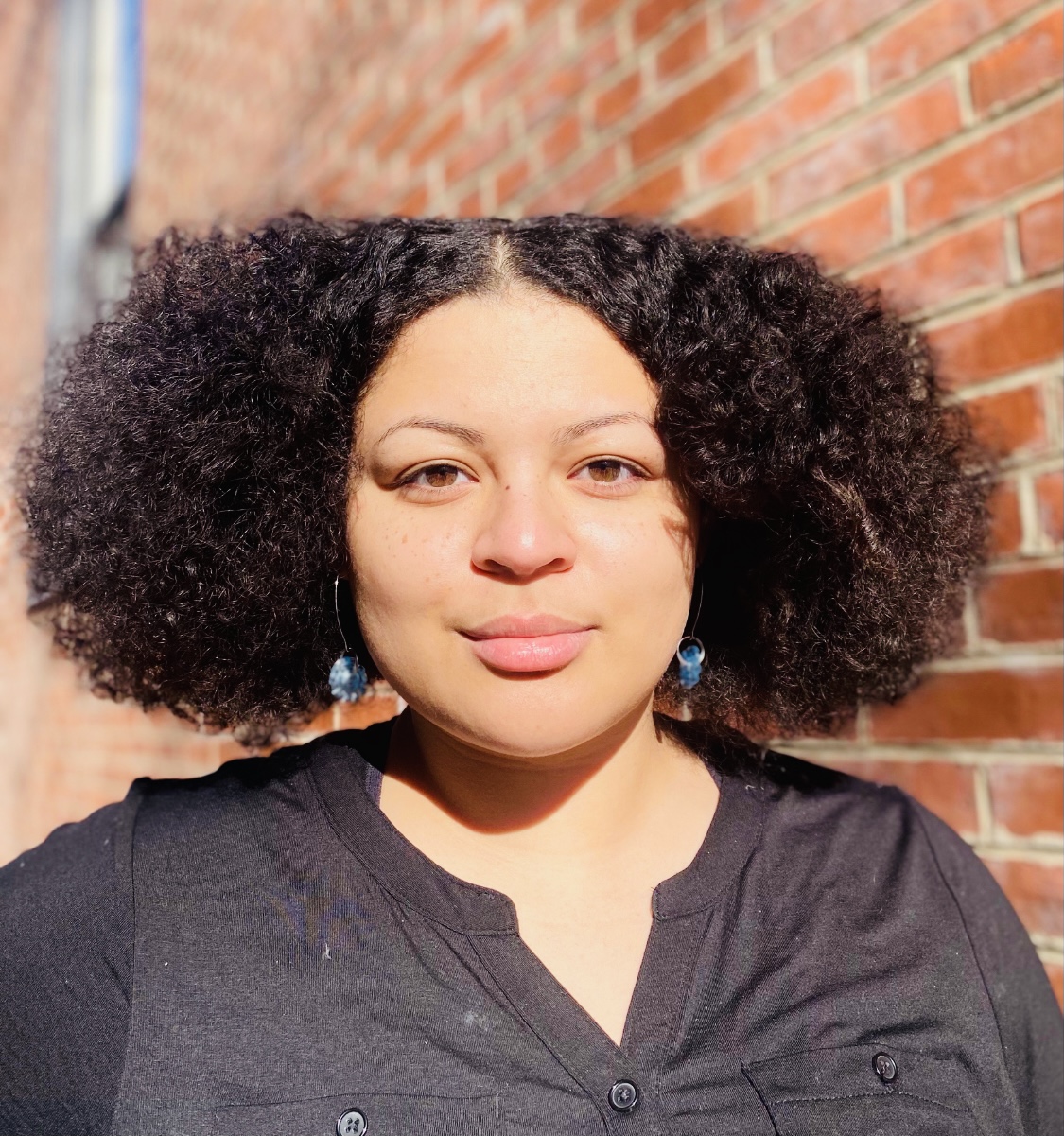 Z Murphy (she/they) has a passion for storytelling. As a queer person of color, Z always aims to challenge their readers to look at art in a new light by putting racial and sexual identities in conversation with pop culture. With this dedication to inspiring respectful and insightful dialogue, Z is thrilled to be a part of the Hollywood Insider cohort, a media network that supports content focused on perceptive exploration rather than gossip.