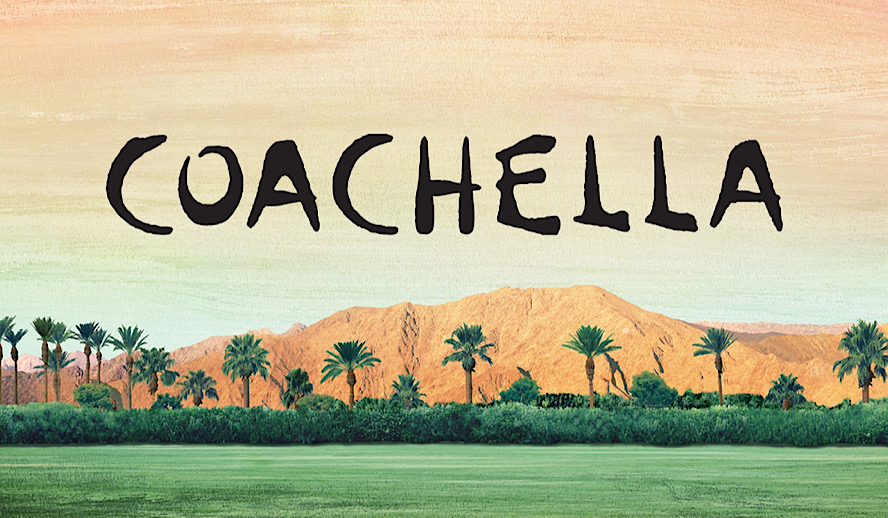 Photo: Coachella Weekend One
It Wasn't Always Influencers and Branded Vodka
Coachella. Mutter this one word and seemingly everyone from Gen Z to Gen X will either have an opinion for you or are at least familiar with the name. Not the valley that the name actually represents, but the "Coachella Valley Music and Arts Festival" which is held annually in the beautiful desert of Southern California at the Empire Polo Grounds in Indio, California. 
Coachella (we'll refer to it in its shorthand name in this article) was initially born out of the very idea of "sticking it to the man" in response to corporate greed. Long before the three-day, two-weekend event hosting 250,000 people annually was actualized, Pearl Jam famously played a concert at the Indio Polo Grounds in 1993 while boycotting any shows controlled or organized by Ticketmaster. Resisting the idea that Ticketmaster has eventually turned itself into a near-monopoly by controlling not only ticket sales and the ludicrous service fees that came with them, but also nearly every major venue in America the band refused to play shows at Ticketmaster controlled venues. This badass and inspired boycott led to them finding alternative options in the Southern California area, with nearly every major venue operated by Ticketmaster at the time. The show featured an audience of nearly 25,000 people, thus providing a road map that Polo Grounds may be a viable venue to host concerts. 
Related article: OSCAR-NOMINATED – EXCLUSIVE: 'Dune' Full Commentary, Reactions, Making Of – Timothee Chalamet, Zendaya, Oscar Isaac
Related article: OSCAR-NOMINATED – 'House of Gucci' Full Commentary & Behind the Scenes – Lady Gaga, Adam Driver, Jared Leto, Al Pacino
Related article: OSCAR-NOMINATED – 'Belfast' Full Commentary & BTS – Jamie Dornan, Caitriona Balfe, Judi Dench
Related article: OSCAR-NOMINATED – 'West Side Story' Full Commentary – Rita Moreno, Steven Spielberg, Rachel Zegler
Related article: OSCAR-NOMINATED – 'No Time to Die' Full Commentary, Behind the Scenes & Reactions, Daniel Craig, Rami Malek, Bond
The concert was organized with the help of upstart concert promotion group Goldenvoice, helmed by Paul Tollet. Tollet and Goldenvoice had been struggling to crack into the concert promotion space, facing seemingly impossible obstacles from larger event companies who had more money, venues, and resources. Inspired by the success of the Pearl Jam show, Tollet was inspired to create Goldenvoice's own festival and host it at the Polo Grounds. After traveling to the Glastonbury festival in 1997, which is held annually in England, Tollet received proof of concept. He showed pitch documents and photos of the perennially sunny Polo Grounds to fellow concertgoers at the notoriously rainy and muddy English festival, and they validated the fact that people would indeed come to a festival in the beautiful California desert. 
With the help of Goldenvoice co-president Rick Van Santen, Tollet and team received approval from the Indio City Council to host the inaugural Coachella Festival in October 1999. 
A Make or Break Point for the Format 
1999 was a very rough year for the festival circuit after the infamously horrible events of the miserable failure that was Woodstock 1999. The "Fyre Festival" of its time, though with actual death, crimes of assault, rape, and arson, and horrific planning and management by the event's promoters Woodstock 1999 was effectively everything wrong about what a festival could devolve into. While Tollet and Goldenvoice had already imagined a festival of a much more laidback and mellow atmosphere, they doubled down on this idea by essentially doing everything correct that the Woodstock festival got wrong. 
Related article: All Best Actor/Actress Speeches From The Beginning Of Oscars 1929-2019 | Hollywood Insider
Related article: EVOLUTION: Every Henry Cavill Role From 2001 to 2021, All Performances Exceptionally Poignant
Related article: EVOLUTION: Every Chris Evans Role From 1997 to 2020, All Performances Exceptionally Poignant
Related article: 'In the Heights' Full Commentary & Behind the Scenes +  Reactions – Lin Manuel Miranda, John M. Chu
They offered free water fountains, misting tents, and plenty of restrooms to ensure all of their concertgoers were able to be accommodated. Simple as it seems, these thoughtful gestures helped attract and create a loyal fanbase who appreciated the efforts. The two-day 1999 festival launched without a hitch with tickets costing $50 per day. Patrons of the festival also received free parking and a free bottle of water upon arrival. 
While the festival was a massive success receiving rave reviews, Goldenvoice did not gain the financial success they had hoped for. The company ended up losing over $800,000 on the inaugural Coachella festival, putting them significantly in the hole. Due to the lack of financial success and a feeling of oversaturation for festivals in the Southern California area, the festival did not make its return until April 2001. 
AEG Era and Journey Toward Success
With the first Coachella having put Goldenvoice significantly in the hole and after facing trouble booking and securing acts for the next Coachella set to take place in April 2001, Tollet was approached by the massive concert conglomerate AEG to sell Goldenvoice. He accepted the offer, contingent on Goldenvoice continuing to control the Coachella festival. With the money and resources of AEG behind them, Goldenvoice and Tollet were able to have success booking real mainstream acts for the first time. 
Related article: #metoo Revolution: Powerful Questions That Need Answers
Related article: FACT-CHECKED Series: Timothee Chalamet and 32 Facts about The Young Superstar
2001 Coachella again proved the concept had potential, even though it continued to lose money. Over the coming years, new changes were made including increased ticket prices, the ability to camp overnight at the festival, and eventually expanding into a three-day format. As the popularity of the chill vibes and laid-back festival spread, so did the opportunity to continue to book mainstream acts. While attendance and ticket sales were booming with over 100,000 people attending the festival over the course of the two days, Goldenvoice continued to lose money due to high booking fees for top-tier talent and other related costs to run the festival. After Rick Van Santen passed away in 2003, Tollet needed to sell half his stake in Coachella to AEG. 
One of the core changes that would impact the trajectory of the festival came in 2010 when it was announced that only three-day festival passes would be sold moving forward, eliminating the previous format which offered single-day passes at lower rates. The decision was one of the first that received negative feelings about the festival, with a lot of the crowd who would normally be able to afford the one or two days of the event, now forced to shell out cash for all 3 days whether they wanted to see all the acts on each of those days or not. Another bold maneuver pulled by Coachella was in 2012 when they expanded to a second, 3-day weekend festival to follow the first weekend. The second weekend would feature the same exact lineup as the first and would be separately ticketed. Music critics and publications were skeptical of the announcement, but Goldenvoice proved it could work by continuing to sell out for each of the weekends. 
Related article: MUST WATCH – The Hollywood Insider's CEO Pritan Ambroase's Love Letter to Black Lives Matter – VIDEO
Subscribe to The Hollywood Insider's YouTube Channel, by clicking here.
Coachella has continued to advance and grow in the year since. Now offering live Youtube streams of the sets and VIP tickets, the event looks a lot different than what Tollet envisioned all those years ago. The influence of AEG's ownership of both Goldenvoice and half of Coachella took hold in different manifestations each year after 2003. With the large company more focused on driving revenues and profit to their bottom line, a lot of these changes came across as incredibly greedy ventures. From requiring the 3-day tickets on, every decision became seemingly more and more motivated by money as opposed to the music and their customers. 
Coachella Weekend One – The Age of the Influencer 
Rather ingeniously for their purposes, AEG recognized a tremendous potential opportunity and avenue to exploit what was once an amazing and fresh take on a music festival. They leaned heavily into what in a lot of ways is the downfall of millennials and Gen Z by understanding that a ton of our generation's lives are lived online. A good amount of what made Coachella so original and cool going back all those years was how remote it was. How you were out in the desert, able to escape the glitz, glamor, and nonsense of the LA scene. Then, the LA scene came to Coachella. 
Related article: Why Queen Elizabeth II Is One Of The Greatest Monarchs | Her Majesty Queen Elizabeth II of United Queendom of Great Britain & Northern Ireland (Video Insight)
Limited Time Offer – FREE Subscription to The Hollywood Insider
Click here to read more on The Hollywood Insider's vision, values and mission statement here – Media has the responsibility to better our world – The Hollywood Insider fully focuses on substance and meaningful entertainment, against gossip and scandal, by combining entertainment, education, and philanthropy.
From AEG partnering with new corporate sponsors aimed at millennials and Gen Z to leaning heavily into the Instagram-ability of everything, Coachella changed drastically. The ticket prices soared to insane heights, to a place where only wealthy kids on their parents' dime could afford it. What was once the most welcoming and accessible festival in the world, quickly became the most inaccessible. Even putting aside the access gap for tickets that was created by Coachella, the whole spirit of the event changed. It turned from a fun weekend for dedicated music fans into trying to see which Kardashian would be at the "Coachella Smirnoff Summer Hype Tent" (made that up, but it feels like it could have certainly been a real thing last time I was there.)
Maybe I'm just becoming an old cynic, but this past weekend really broke me. Case in point is the "Revolve" party from this past weekend. Seemingly another Fyre Festival for these useless people, a group of influencers were stranded at a "party for influencers" hosted by the clothing company and did not have rides to get to the festival. With tickets now reaching over $500 and "influencers" shouting at security guards that they needed to get to the festival because they were "more important" than one another, I think Coachella has officially died. 
Related article: The Hollywood Insider's CEO Pritan Ambroase: "The Importance of Venice Film Festival as the Protector of Cinema"
Related article: The Masters of Cinema Archives: The Hollywood Insider Pays Tribute to 'La Vie En Rose', Exclusive Interview with Director Olivier Dahan
Related article: – Want GUARANTEED SUCCESS? Remove these ten words from your vocabulary| Transform your life INSTANTLY
Full disclosure, I have gone twice and had a wonderful time with some of my best friends in the world. However, after experiencing countless other music festivals that actually care about the customer and the music, I am comfortable leaving those memories in the past and feel no desire to attend again. It really is a bummer of a reality when you consider how well-intentioned and purely motivated Tollet was to put on a fun and safe festival for all born out of the spirit of sticking it to "big concert." Unfortunately, now Coachella is "big concert" and I can't imagine the Pearl Jam of 1993 would recognize the Polo Grounds and what the event stands for today. 
By Mark Raymond
Click here to read The Hollywood Insider's CEO Pritan Ambroase's love letter to Cinema, TV and Media. An excerpt from the love letter: The Hollywood Insider's CEO/editor-in-chief Pritan Ambroase affirms, "We have the space and time for all your stories, no matter who/what/where you are. Media/Cinema/TV have a responsibility to better the world and The Hollywood Insider will continue to do so. Talent, diversity and authenticity matter in Cinema/TV, media and storytelling. In fact, I reckon that we should announce "talent-diversity-authenticity-storytelling-Cinema-Oscars-Academy-Awards" as synonyms of each other. We show respect to talent and stories regardless of their skin color, race, gender, sexuality, religion, nationality, etc., thus allowing authenticity into this system just by something as simple as accepting and showing respect to the human species' factual diversity. We become greater just by respecting and appreciating talent in all its shapes, sizes, and forms. Award winners, which includes nominees, must be chosen on the greatness of their talent ALONE.
I am sure I am speaking for a multitude of Cinema lovers all over the world when I speak of the following sentiments that this medium of art has blessed me with. Cinema taught me about our world, at times in English and at times through the beautiful one-inch bar of subtitles. I learned from the stories in the global movies that we are all alike across all borders. Remember that one of the best symbols of many great civilizations and their prosperity has been the art they have left behind. This art can be in the form of paintings, sculptures, architecture, writings, inventions, etc. For our modern society, Cinema happens to be one of them. Cinema is more than just a form of entertainment, it is an integral part of society. I love the world uniting, be it for Cinema, TV. media, art, fashion, sport, etc. Please keep this going full speed."
More Interesting Stories From The Hollywood Insider
– Want GUARANTEED SUCCESS? Remove these ten words from your vocabulary| Transform your life INSTANTLY
– A Tribute to Martin Scorsese: A Complete Analysis of the Life and Career of the Man Who Lives and Breathes Cinema 
– Do you know the hidden messages in 'Call Me By Your Name'? Find out behind the scenes facts in the full commentary and In-depth analysis of the cinematic masterpiece
– A Tribute To The Academy Awards: All Best Actor/Actress Speeches From The Beginning Of Oscars 1929-2019 | From Rami Malek, Leonardo DiCaprio To Denzel Washington, Halle Berry & Beyond | From Olivia Colman, Meryl Streep To Bette Davis & Beyond
– In the 32nd Year Of His Career, Keanu Reeves' Face Continues To Reign After Launching Movies Earning Over $4.3 Billion In Total – "John Wick", "Toy Story 4", "Matrix", And Many More
coachella weekend one, coachella weekend one, coachella weekend one, coachella weekend one, coachella weekend one, coachella weekend one, coachella weekend one, coachella weekend one, coachella weekend one, coachella weekend one, coachella weekend one, coachella weekend one, coachella weekend one, coachella weekend one, coachella weekend one, coachella weekend one, coachella weekend one, coachella weekend one, coachella weekend one, coachella weekend one, coachella weekend one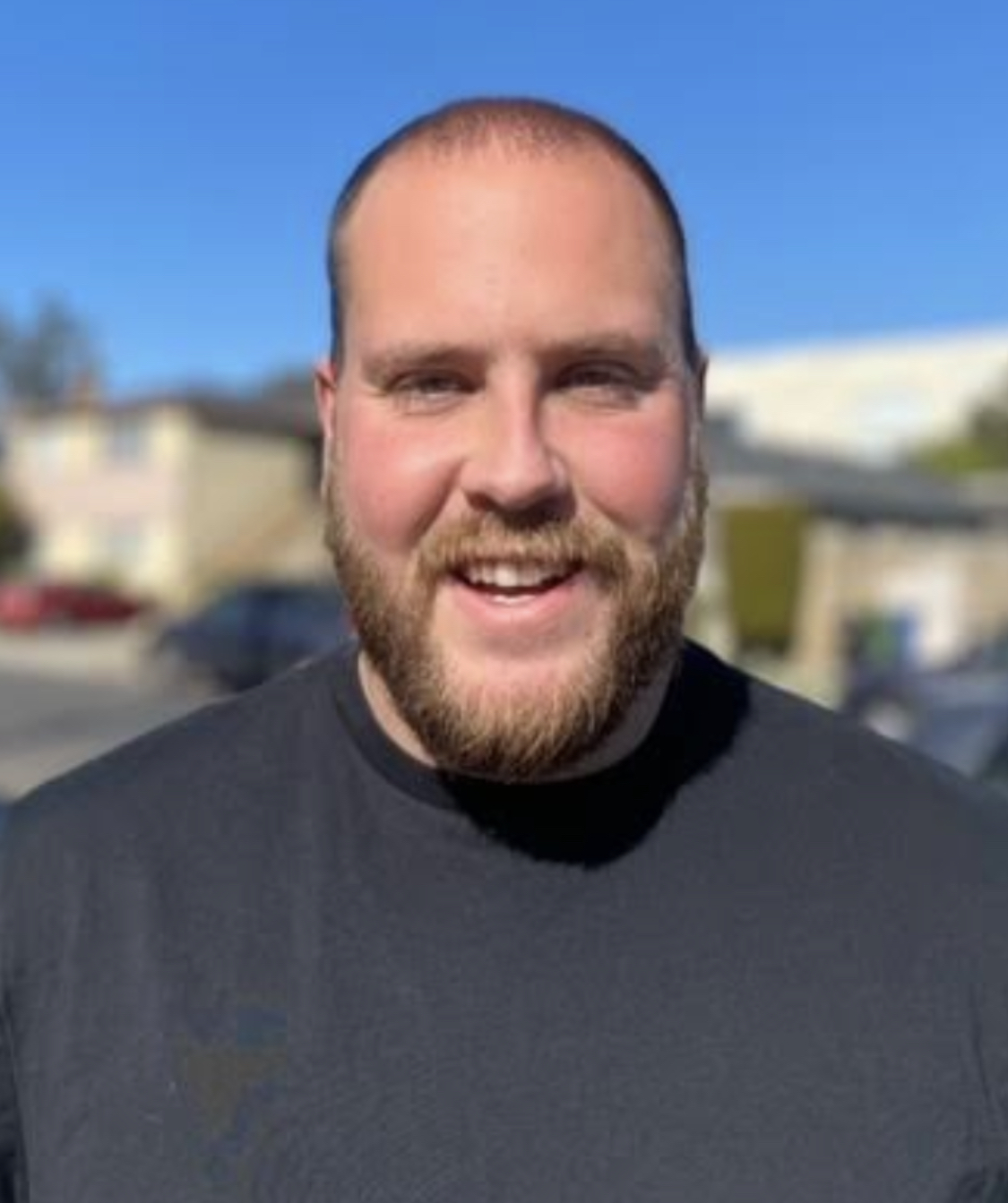 Mark Raymond is a writer and screenwriter who believes himself to be the only person desiring to work in film who originated in New York and currently resides in Los Angeles. Mark was inspired to write from a young age and has always desired to connect and uplift others through his work, as those that motivated him did for him. Mark feels very strongly that the world could use a lot more positivity and optimism, and is therefore very aligned to the mission of The Hollywood Insider to not spread hate or gossip, but instead to build each other up and shine a positive light on anyone bold enough to put their heart and soul into a piece of art. In his writing, Mark aims to use his signature wit to highlight the severity of the more serious and pressing issues of our time, to shine a beacon of light through the darkness. A devoted ally to all, he seeks to inspire and use his platform to give a voice to the voiceless and let his readers know that while everything may not be great right now, one day it can and will be.