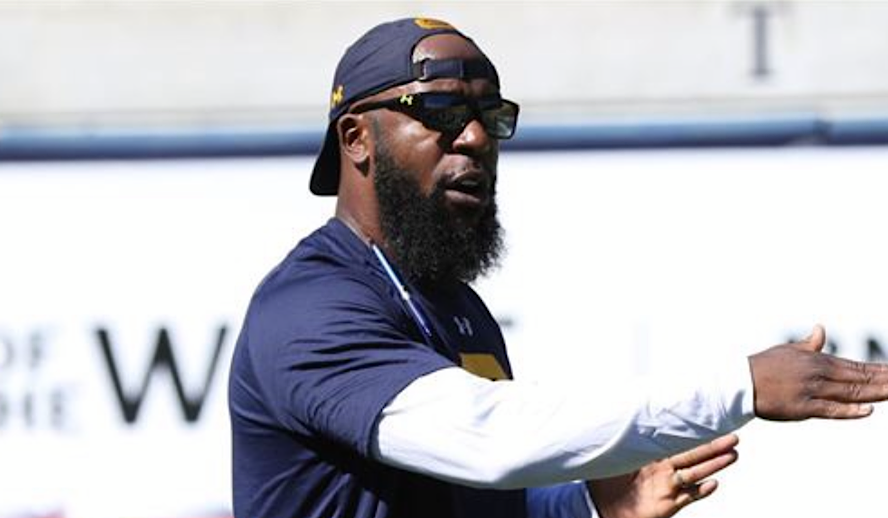 Photo: Coach Gerald Alexander
The Miami Dolphins have fired secondary Defensive Backs Coach Gerald Alexander in light of his public support of Brian Flores and his lawsuit which is targeted at the NFL and numerous teams within its league. The firing of Gerald Alexander is a perfect representation of the issues that are addressed in Brian Flores's lawsuit, as the NFL is accused of racism and bias against Flores as well as other interviewing coaches due to the color of their skin. 
The firing of Alexander reflects the wall of enforced silence thrust upon coaches, staff, and others members of the NFL league, a handful of which have publicly called for change within the NFL and its racially biased practices. This lawsuit, while so far only includes allegations by Flores, points to this bigotry as something that is openly emphasized and highlighted as a structured problem within the NFL. If Flores's claims are true it would indicate a racially pervasive and deceptively systematic prejudice. This bias would be ingrained within all aspects of the NFL, ensuring that people of color could never succeed or hope to rise permanently into levels of management within the league.   
Related article: EXCLUSIVE: 'Dune' Full Commentary, Reactions, Making Of – Timothee Chalamet, Zendaya, Oscar Isaac
Related article: 'House of Gucci' Full Commentary & Behind the Scenes – Lady Gaga, Adam Driver, Jared Leto, Al Pacino
Related article: 'No Time to Die' Full Commentary, Behind the Scenes & Reactions, Daniel Craig, Rami Malek, Bond
Related article: 'In the Heights' Full Commentary & Behind the Scenes +  Reactions – Lin Manuel Miranda, John M. Chu
Related article: All Best Actor/Actress Speeches From The Beginning Of Oscars 1929-2019 | Hollywood Insider
Why Have The Miami Dolphins Fired Beloved Team Coach Gerald Alexander?
Defensive Backs Coach Gerald Alexander has been fired by the Miami Dolphins. This change in staffing begs the question, why has the widely popular and team loved Coach Alexander been fired from his position? This is especially bewildering as Alexander "has been labeled as a future defensive coordinator and even a future head coach by many of his peers throughout the league, as well as in the Dolphins' facility." In his time serving as Defensive Backs Coach for the Miami Dolphins, Gerald Alexander, under Head Coach Brian Flores, has been credited with "helping young Dolphins safeties Jevon Holland & Brandon Jones have stellar 2021 seasons." He has aided the Dolphins in constructing "the league's top secondaries, boasting elite numbers in interceptions, pass-breakups, and opponent QBR."
 This is on top of the fact that he is one of the most popular and respected coaches among the Miami Dolphins' staff. Reports have suggested that Alexander was fired from his Miami Dolphins position due to the fact that he was going to be selected for a defensive coordinator position on the coaching staff for the Jacksonville Jaguars, but he ultimately was not selected for this job. The overwhelming truth of why Gerald Alexander was terminated from his coaching position points to his public support of Brian Flores and the lawsuit in which he is accusing the NFL League, Miami Dolphins, and numerous other teams of blatant and insidious racism. Alexander, when he was informed of this lawsuit, tweeted his support for Flores stating, "I already had a lot of respect for Brian Flores before today. Today confirmed he's one of the best leaders I've ever been around. 
Related article: EVOLUTION: Every Henry Cavill Role From 2001 to 2021, All Performances Exceptionally Poignant
Related article: EVOLUTION: Every Chris Evans Role From 1997 to 2020, All Performances Exceptionally Poignant
Respect the experience that I had with him as a position coach on 0his staff the last two seasons and the courage he's displayed with the news of today and what that can mean for his own career in the coaching profession." The significance of Brian Flores's actions were not lost on Coach Gerald Alexander, but clearly, his support had something to do with why he was asked not to return to a position where he has more than proved himself. As someone who has added to the continuous success and winning of the team, one would think that that would be enough to earn a solidified spot as a part of that team and family. Clearly, that was not enough for the Miami Dolphins and it leaves us all wondering, if an NFL team does not consider winning to be its highest priority, then what is?
Who Is Brian Flores?
Brian Flores is the former head coach of the NFL Team, the Miami Dolphins. He recently has brought a lawsuit to the doorstep of the NFL League, which primarily includes the teams: Miami Dolphins, Denver Broncos, New York Giants, and now most recently Houston Texans. He alleges that these specific teams as well as the NFL as a whole, are guilty of racial prejudice and bias which has prevented him as well as a number of other qualified people of color from succeeding and being hired into positions as coaches and leading staff for the NFL. In his allegations, 
Related article: #metoo Revolution: Powerful Questions That Need Answers
Related article: FACT-CHECKED Series: Timothee Chalamet and 32 Facts about The Young Superstar
Flores names the owner of the Miami Dolphins, Stephen Ross, of ordering him to intentionally throw games in order to secure a better draft pick for the 2020 football season. Flores states that Ross offered him $100,000 for every match that the team lost during that season. Flores says that he refused this offer by Dolphins owner Ross. On top of this Flores alleges that, "Ross pressured him into recruiting a 'prominent quarterback' at the end of the 2019 season, which the coach refused so as not to violate the NFL's tampering rules."
Flores goes on to allege that Ross ignored this refusal and arranged a meeting between the three of them on his yacht, but when Flores was informed of what the encounter was for, he left the yacht promptly and refused to be a part of the meeting. After doing so, Flores in his lawsuit states that he was "treated with disdain and held out as someone who was noncompliant and difficult to work with." Flores was fired on January 10, 2022, even though he is the first Miami Dolphins Head Coach since 2003, to record back-to-back winning seasons (10-6 in 2020, 9-8 in 2021). 
Related article: The Hollywood Insider's CEO Pritan Ambroase: "The Importance of Venice Film Festival as the Protector of Cinema"
Related article: The Masters of Cinema Archives: The Hollywood Insider Pays Tribute to 'La Vie En Rose', Exclusive Interview with Director Olivier Dahan
Related article: – Want GUARANTEED SUCCESS? Remove these ten words from your vocabulary| Transform your life INSTANTLY
Included in Brian Flores's lawsuit is the "sham" hiring practices that the NFL operates by, under the guise of the Rooney Rule. The Rooney Rule which was established in the NFL in 2003 "requires teams to interview candidates of color for head coaching and senior operation vacancies." Flores alleges that he as well as a number of other coaches of color have fallen victim to the illusive guidelines of a rule which demands that NFL Teams interview persons of color, but does not ensure that these candidates are actually given fair, equitable consideration. Flores accuses the New York Giants of offering him an interview for the head coaching position "under disingenuous circumstances." 
Related article: MUST WATCH – The Hollywood Insider's CEO Pritan Ambroase's Love Letter to Black Lives Matter – VIDEO
Subscribe to The Hollywood Insider's YouTube Channel, by clicking here.
Flores found out by accident that he was not going to be given the head coaching position, "three days" before his interview was even supposed to take place. His information came in the form of a text in which Head Patriots Coach Bill Belichick, mistakenly sent a message of congratulations to who he thought was Brian Daboll, the New York Giants' choice for the position, but in actuality was Brian Flores. Flores, who had not even had his interview at this point in time, sent a message asking for clarification from Coach Belichick, who then admitted that he had intended to send the congratulatory message to Daboll. 
Flores's lawsuit is also directed at the Denver Broncos whose management in 2019, he alleges showed up late and intoxicated to his interview. Now his lawsuit is being amended to include the Houston Texans, who he accuses of denying him the head coaching position for their team because of the lawsuit that he is aiming at the NFL, and various teams that belong to its league. Flores's lawsuit and accusations will be difficult to prove, as they mostly rely on his own experiences but that does not mean by any standard that they are untrue or baseless. If Flores's allegations against Miami Dolphins owner Stephen Ross are proven to be true, Ross will face serious repercussions and possibly, for the first time ever, could be voted out of his ownership of his team by a ¾ owner majority vote between other team owners in the league. 
Related article: Why Queen Elizabeth II Is One Of The Greatest Monarchs | Her Majesty Queen Elizabeth II of United Queendom of Great Britain & Northern Ireland (Video Insight)
Limited Time Offer – FREE Subscription to The Hollywood Insider
Click here to read more on The Hollywood Insider's vision, values and mission statement here – Media has the responsibility to better our world – The Hollywood Insider fully focuses on substance and meaningful entertainment, against gossip and scandal, by combining entertainment, education, and philanthropy.
What Does The Firing of Coach Alexander Say About The Miami Dolphins and The NFL as A Whole?
The firing of Coach Gerald Alexander clearly highlights the underlying issues concerning racial bias and prejudice within the Miami Dolphins and the NFL as a whole. Coach Alexander has not yet spoken out to the reason why he was terminated from his position, but no one can blame him. History has shown (Colin Kaepernick/Brian Flores) that when a member of the league speaks out against issues they feel are detrimental and systematic within the NFL, they are blacklisted and prevented from ever returning to the sport that they hold so dear. Brian Flores has recently commented on this possibility of never being able to return as a coach for the league with the statement, "I may be risking coaching the game that I love and that has done so much for my family and me. My sincere hope is that by standing up against systemic racism in the N.F.L., others will join me to ensure that positive change is made for generations to come." 
While Brian Flores's lawsuit only exists currently as allegations, the future of their gravity and consequence has yet to be determined. Although, the firing by the Miami Dolphins of Coach Alexander may hint towards the accuracy and severity of the claims that Flores brings against the Dolphins and the NFL as a whole. We live in a country that supports and protects freedom of speech and yet Coach Alexander faces the repercussions of losing his job for vocally endorsing what he believes to be right. To many, this feels like an abuse of power and not the promotion of the fundamental rights of equality and justice that the United States claims to uphold.
By Thomas Jacobs 
Click here to read The Hollywood Insider's CEO Pritan Ambroase's love letter to Cinema, TV and Media. An excerpt from the love letter: The Hollywood Insider's CEO/editor-in-chief Pritan Ambroase affirms, "We have the space and time for all your stories, no matter who/what/where you are. Media/Cinema/TV have a responsibility to better the world and The Hollywood Insider will continue to do so. Talent, diversity and authenticity matter in Cinema/TV, media and storytelling. In fact, I reckon that we should announce "talent-diversity-authenticity-storytelling-Cinema-Oscars-Academy-Awards" as synonyms of each other. We show respect to talent and stories regardless of their skin color, race, gender, sexuality, religion, nationality, etc., thus allowing authenticity into this system just by something as simple as accepting and showing respect to the human species' factual diversity. We become greater just by respecting and appreciating talent in all its shapes, sizes, and forms. Award winners, which includes nominees, must be chosen on the greatness of their talent ALONE.
I am sure I am speaking for a multitude of Cinema lovers all over the world when I speak of the following sentiments that this medium of art has blessed me with. Cinema taught me about our world, at times in English and at times through the beautiful one-inch bar of subtitles. I learned from the stories in the global movies that we are all alike across all borders. Remember that one of the best symbols of many great civilizations and their prosperity has been the art they have left behind. This art can be in the form of paintings, sculptures, architecture, writings, inventions, etc. For our modern society, Cinema happens to be one of them. Cinema is more than just a form of entertainment, it is an integral part of society. I love the world uniting, be it for Cinema, TV. media, art, fashion, sport, etc. Please keep this going full speed."
More Interesting Stories From The Hollywood Insider
– Want GUARANTEED SUCCESS? Remove these ten words from your vocabulary| Transform your life INSTANTLY
– A Tribute to Martin Scorsese: A Complete Analysis of the Life and Career of the Man Who Lives and Breathes Cinema 
– Do you know the hidden messages in 'Call Me By Your Name'? Find out behind the scenes facts in the full commentary and In-depth analysis of the cinematic masterpiece
– A Tribute To The Academy Awards: All Best Actor/Actress Speeches From The Beginning Of Oscars 1929-2019 | From Rami Malek, Leonardo DiCaprio To Denzel Washington, Halle Berry & Beyond | From Olivia Colman, Meryl Streep To Bette Davis & Beyond
– In the 32nd Year Of His Career, Keanu Reeves' Face Continues To Reign After Launching Movies Earning Over $4.3 Billion In Total – "John Wick", "Toy Story 4", "Matrix", And Many More
Gerald Alexander, Gerald Alexander, Gerald Alexander, Gerald Alexander, Gerald Alexander, Gerald Alexander, Gerald Alexander, Gerald Alexander, Gerald Alexander, Gerald Alexander, Gerald Alexander, Gerald Alexander, Gerald Alexander, Gerald Alexander, Gerald Alexander, Gerald Alexander, Gerald Alexander, Gerald Alexander, Gerald Alexander, Gerald Alexander, Gerald Alexander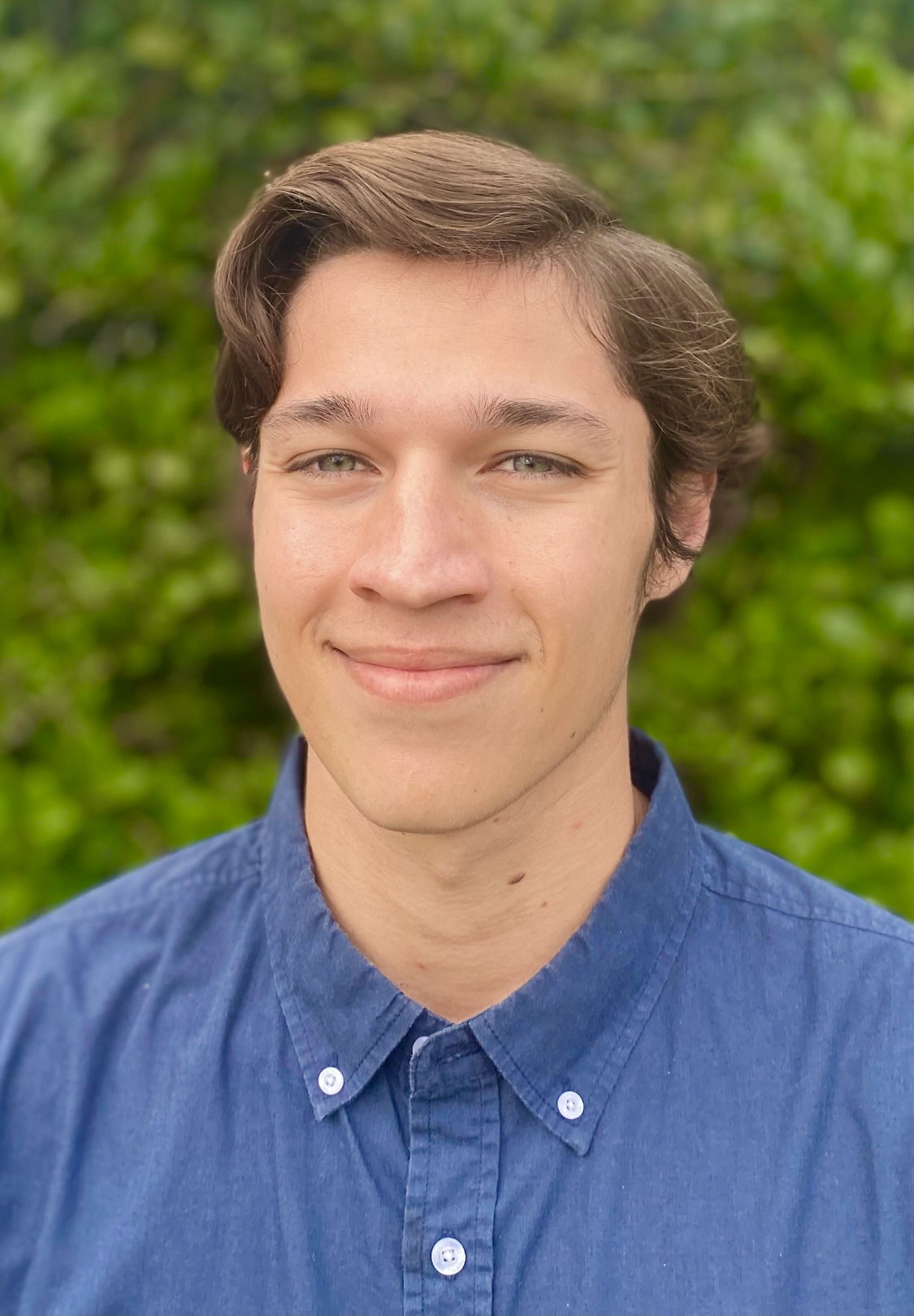 Thomas Jacobs is an avid writer, Cinema aficionado, and filmmaker. He graduated with Dean's Honors from the University of California, Santa Cruz with a major in Film and Digital Media. His passion is directly tied to the appreciation and creation of film and television, and this fact is reflected in his intent to be a writer for the acclaimed entertainment journal, The Hollywood Insider. His beliefs mirror the core goals and mission statement of The Hollywood Insider by sharing an admiration for quality entertainment as well as bolstering a sense of positivity and equality among all humans. Thomas believes that Cinema is an advantageous promoter of civil and social empowerment, and he shares a mutual societal view with  The Hollywood Insider, that people should not be judged by the color of their skin, but the content of their character.