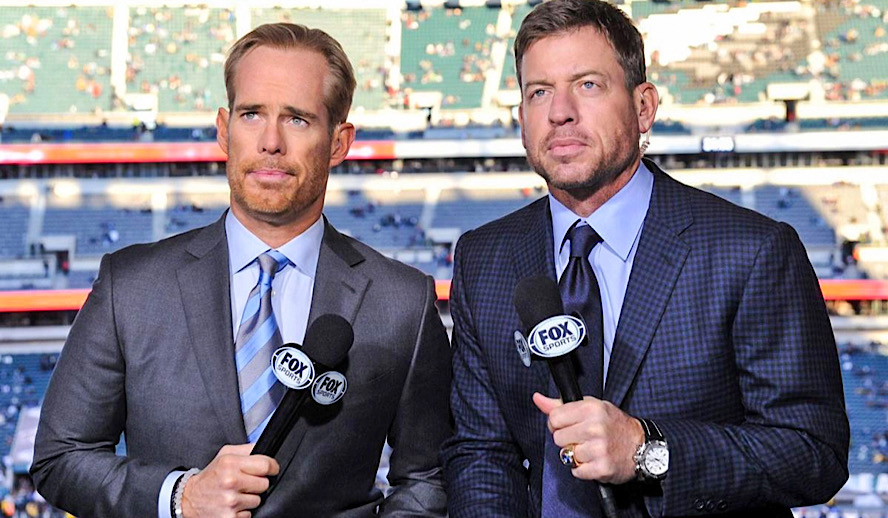 Photo: Sports Broadcasters
The Most Coveted Job in the Game
Sports broadcasting has always been an incredibly fickle business. With so many pining after an insanely limited number of jobs, it is very hard to get to the top and stay at the top, especially with so many possible definitions of what being "the best" could entail. These days, your value has become tied directly to the number a network thinks you are worth. With so many monumental changes happening to the broadcasting world this summer, specifically as it relates to football, I wanted to look at how we ended up here in the age of broadcaster empowerment. 
Related video: Full Commentary – Cast & Crew Spills Secrets on Making of 'Elvis' | In-Depth Scoop | Austin Butler
Related video: Full Rendezvous At the Premiere of 'Elvis' with Reactions from Stars | Austin Butler, Baz Luhrmann
Related video: Come Behind The Scenes of 'Elvis' | Austin Butler, Tom Hanks and Baz Luhrmann
Once upon a time, the broadcaster was seen as a sort of necessary evil to being able to have a successful broadcast. The modern NFL (National Football League) set the blueprint for how sports should be covered some 60ish years ago with a play-by-play announcer and color commentator duo tackling the game. For those unfamiliar, the play-by-play announcer does just that, they are the person that essentially narrates the events of the game, throws it to commercial, and keeps the broadcast moving. The color commentator tends to be an ex-player or successful coach, capable of giving in-depth analysis and behind-the-scenes information on each play. 
Throughout this format, there have been absolutely legendary broadcasting teams developed like Pat Summerall and the late John Madden, Frank Gifford, Don Meredith, Howard Cosell, Dan Dierdorf, and Al Michaels in an ever-evolving Monday Night Football booth and many more that it would take far too long to name. However, for the longest time, the power remained solely in the hands of the networks who were hosting the broadcasts and employing these announcers, with the broadcasters needing the network much more than the network needed any single one of them. 
Related article: A Tribute to Johnny Depp: The Actor and Musician Who Defined Range
Related video: EVOLUTION: Every Johnny Depp Role From 1984 to 2020, All Performances Exceptionally Poignant
Related article: A Tribute to the Hero & President Volodymyr Zelenskyy: Comedian/Actor, Ukraine's President and Heroic Leader
Related video: Full Commentary from Cast & Crew on 'Lightyear' | Making of & Reactions
Related video: Rendezvous at the World Premiere of 'Lightyear' | Chris Evans, Keke Palmer, Taika Waititi
Related Video: OSCAR-NOMINATED – EXCLUSIVE: 'Dune' Full Commentary, Reactions, Making Of – Timothee Chalamet, Zendaya, Oscar Isaac
Related Video: OSCAR-NOMINATED – 'House of Gucci' Full Commentary & Behind the Scenes – Lady Gaga, Adam Driver, Jared Leto, Al Pacino
There have been many inflection points in sports that have helped to shape the fabric of the future of the various leagues, but one massive one for the NFL was when FOX became involved in the early 90s. Previously, NBC, ABC, and CBS controlled the entire league amongst the three of them, but the game was massively changed when upstart FOX outbid CBS for the rights to air the NFC (one of the two NFL conferences) games. This tonal shift also included a move by FOX to bring along the duo of Pat Summerall and John Madden from CBS, where they had been the number one broadcast team. With CBS effectively losing their rights to the NFL, they were left in a unique spot to start anew but on FOX's high tab. Madden was paid $8 million a year on his original 4-year deal, a groundbreaking move that shifted the paradigm into putting power in the hands of the broadcaster. This is one of the major building blocks in what has become known as the "modern NFL" with all 4 networks having a seat at the table. 
The Times Are Changin'
The modern NFL setup has been working for close to 30 years since FOX was welcomed in with their massively over-market bid to gain the NFC rights. With all the networks sharing in a very prosperous pool of revenue, things are certainly going well with them. While there is a fair amount of loyalty between the broadcasters and the networks that employ them, as John Madden once proved, there is a price for that loyalty. 
Related article: EVOLUTION: Every Henry Cavill Role From 2001 to 2021, All Performances Exceptionally Poignant
Related article: EVOLUTION: Every Chris Evans Role From 1997 to 2020, All Performances Exceptionally Poignant
Related article: #metoo Revolution: Powerful Questions That Need Answers
Related article: FACT-CHECKED Series: Timothee Chalamet and 32 Facts about The Young Superstar
Related article: MUST WATCH – The Hollywood Insider's CEO Pritan Ambroase's Love Letter to Black Lives Matter – VIDEO
Subscribe to The Hollywood Insider's YouTube Channel, by clicking here.
Related article: All Best Actor/Actress Speeches From The Beginning Of Oscars 1929-2019 | Hollywood Insider
Take for example a big bit of news from this past offseason in which Joe Buck, the lead play-by-play announcer for FOX, and his partner Troy Aikman, the color commentator, both left FOX sports for new massive deals at ABC/Disney-owned ESPN. Buck, who had become synonymous with the FOX sports name after being the number one NFL broadcaster, covering the World Series for Major League Baseball and even golf when Fox had tournament coverage found himself with a unique opportunity to leave for a major payday and find out how much his talents were truly valued at. 
Buck and Aikman moving from FOX to ESPN is certainly not incredibly shocking, nor is it the first of its kind of move, but it is significant nonetheless. It feels like a move very much of this moment in a time where in a somewhat post-Covid world we are analyzing our lives and jobs to a much deeper degree than we ever had before. Turning down offers to feel valued in other ways at different companies and finding the kind of life/work balance or setup we think will be best for us and our families has become the priority. While they made a ton of money to make the move, it is hard not to relate the move to such a decision where someone is trying to capitalize fully on their skills and livelihood. Trying something new and different in the face of the thing that has worked so well for so long is a bold, but noble move to make. 
Related article: Why Queen Elizabeth II Is One Of The Greatest Monarchs | Her Majesty Queen Elizabeth II of United Queendom of Great Britain & Northern Ireland (Video Insight)
Limited Time Offer – FREE Subscription to The Hollywood Insider
Click here to read more on The Hollywood Insider's vision, values and mission statement here – Media has the responsibility to better our world – The Hollywood Insider fully focuses on substance and meaningful entertainment, against gossip and scandal, by combining entertainment, education, and philanthropy.
To that end with losing Buck and Aikman, FOX found themselves needing to make a big splash of their own to stay in the game. They certainly made massive headlines this offseason when it was reported that they were offering Tom Brady, the greatest quarterback of all time who also still happens to be playing, a first-of-its-kind-10-year $375 million dollar contract to be their number one color commentator when he retires. An insane sentence to read back considering that one, Tom Brady is still an active player, and two, he has never once done any work in a broadcast booth before. This massive gamble by FOX is the kind of splash move we may see more of. The company that has proven itself to not be afraid of reeling in the big fish no matter the cost, certainly reeled in the biggest of them all whenever it is that he retires. 
Sports Broadcasters – Capitalizing on Your Brand
Tom Brady stands out as an example of someone capitalizing on their opportunities both on and off the field. He is not alone in that sentiment, with many former players now finding themselves coveted for broadcasting jobs. It is not a hot take to suggest that if  Tom Brady is the winningest quarterback of all time, Peyton Manning is the most talented. Manning, an incredibly cerebral and affable person, made a career of outsmarting and diagnosing defenses to ensure his team had success with the ball in his hands. For his incredible football knowledge and his personality, he was widely considered a top candidate for whatever booth job he wanted upon retirement. 
Related article: The Hollywood Insider's CEO Pritan Ambroase: "The Importance of Venice Film Festival as the Protector of Cinema"
Related article: The Masters of Cinema Archives: The Hollywood Insider Pays Tribute to 'La Vie En Rose', Exclusive Interview with Director Olivier Dahan
Related article: – Want GUARANTEED SUCCESS? Remove these ten words from your vocabulary| Transform your life INSTANTLY
Manning had offers from essentially every network to join their NFL coverage, but he spurned them all. Becoming the poster child for the broadcaster empowerment movement, Manning instead signed on with ESPN to produce and star in his own road trip documentary series, and provide one half the coverage of the Monday Night Football alternative broadcast; "The Manning-cast" with his brother Eli, a former star quarterback in his own right. A certainly non-traditional move to make, but one that has worked out pretty darn well for Peyton so far. 
The Manning-cast became one of the most talked-about highlights of the last football season, with the audience waiting with bated breath for each Monday night game to watch the two Manning brothers discuss the game at hand with a rotating group of guests on Zoom. Ranging from fellow ex-players to musicians and athletes of other sports, it made for an absolutely delightful watch and provided some of the best content of the year. And most importantly, the Mannings produced the broadcast from the comfort of their own homes, with no fancy production equipment or travel required, just their Yeti cups filled with an adult beverage of their choice and each other. 
Related Video: Full Commentary on 'Top Gun: Maverick': Tom Cruise, Val Kilmer, Jennifer Connelly, Miles Teller
Related video: 'Top Gun: Maverick' Full Premiere Reactions: Tom Cruise, Val Kilmer, Jennifer Connelly, Miles Teller
Related video: EVOLUTION: Every Tom Cruise Role From 1981 to 2021, All Performances Exceptionally Poignant
This alternative/new media landscape has been a ticking time bomb for a while now. With Amazon now in the game streaming Thursday Night Football this coming fall, the way the sport is covered is going to be much different than it was even going back to the days of John Madden on FOX. With new players signing on to the streamers like Amazon, there is a tremendous dearth of talent taking advantage of the opportunities in front of them. This world that used to be so insular and difficult to crack into, has opened up with a world of possibilities. From streaming to the twenty-four-seven NFL Network to the game being covered internationally, it is a very exciting time for the league and its coverage, and I for one am very interested in seeing how it all shakes out. 
By Mark Raymond
Click here to read The Hollywood Insider's CEO Pritan Ambroase's love letter to Cinema, TV and Media. An excerpt from the love letter: The Hollywood Insider's CEO/editor-in-chief Pritan Ambroase affirms, "We have the space and time for all your stories, no matter who/what/where you are. Media/Cinema/TV have a responsibility to better the world and The Hollywood Insider will continue to do so. Talent, diversity and authenticity matter in Cinema/TV, media and storytelling. In fact, I reckon that we should announce "talent-diversity-authenticity-storytelling-Cinema-Oscars-Academy-Awards" as synonyms of each other. We show respect to talent and stories regardless of their skin color, race, gender, sexuality, religion, nationality, etc., thus allowing authenticity into this system just by something as simple as accepting and showing respect to the human species' factual diversity. We become greater just by respecting and appreciating talent in all its shapes, sizes, and forms. Award winners, which includes nominees, must be chosen on the greatness of their talent ALONE.
I am sure I am speaking for a multitude of Cinema lovers all over the world when I speak of the following sentiments that this medium of art has blessed me with. Cinema taught me about our world, at times in English and at times through the beautiful one-inch bar of subtitles. I learned from the stories in the global movies that we are all alike across all borders. Remember that one of the best symbols of many great civilizations and their prosperity has been the art they have left behind. This art can be in the form of paintings, sculptures, architecture, writings, inventions, etc. For our modern society, Cinema happens to be one of them. Cinema is more than just a form of entertainment, it is an integral part of society. I love the world uniting, be it for Cinema, TV. media, art, fashion, sport, etc. Please keep this going full speed."
More Interesting Stories From The Hollywood Insider
– Want GUARANTEED SUCCESS? Remove these ten words from your vocabulary| Transform your life INSTANTLY
– A Tribute to Martin Scorsese: A Complete Analysis of the Life and Career of the Man Who Lives and Breathes Cinema 
– Do you know the hidden messages in 'Call Me By Your Name'? Find out behind the scenes facts in the full commentary and In-depth analysis of the cinematic masterpiece
– A Tribute To The Academy Awards: All Best Actor/Actress Speeches From The Beginning Of Oscars 1929-2019 | From Rami Malek, Leonardo DiCaprio To Denzel Washington, Halle Berry & Beyond | From Olivia Colman, Meryl Streep To Bette Davis & Beyond
– In the 32nd Year Of His Career, Keanu Reeves' Face Continues To Reign After Launching Movies Earning Over $4.3 Billion In Total – "John Wick", "Toy Story 4", "Matrix", And Many More
sports broadcasters, sports broadcasters, sports broadcasters, sports broadcasters, sports broadcasters, sports broadcasters, sports broadcasters, sports broadcasters, sports broadcasters, sports broadcasters, sports broadcasters, sports broadcasters, sports broadcasters, sports broadcasters, sports broadcasters, sports broadcasters, sports broadcasters, sports broadcasters, sports broadcasters, sports broadcasters, sports broadcasters, sports broadcasters, sports broadcasters, sports broadcasters, sports broadcasters, sports broadcasters, sports broadcasters, sports broadcasters, sports broadcasters, sports broadcasters, sports broadcasters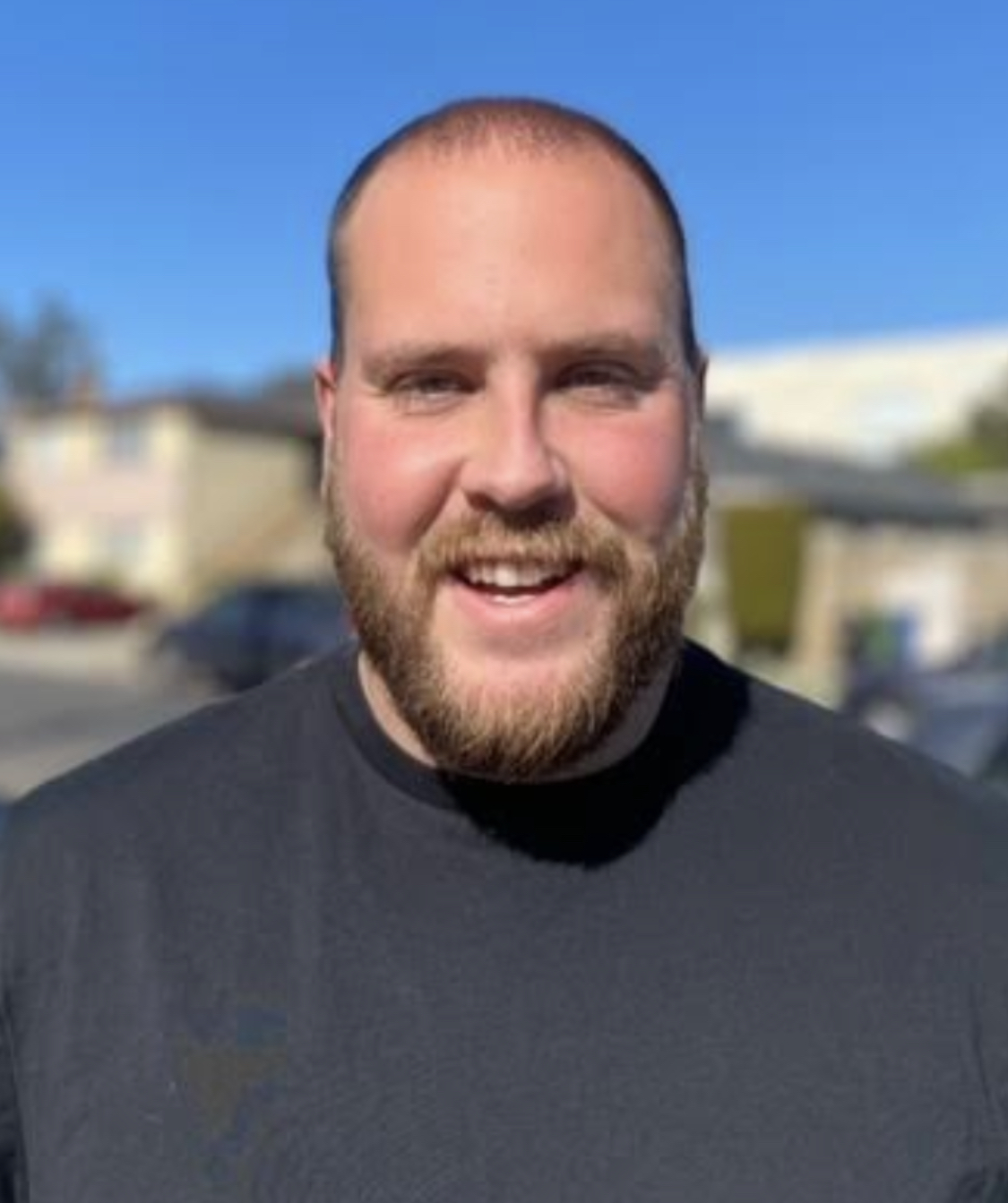 Mark Raymond is a writer and screenwriter who believes himself to be the only person desiring to work in film who originated in New York and currently resides in Los Angeles. Mark was inspired to write from a young age and has always desired to connect and uplift others through his work, as those that motivated him did for him. Mark feels very strongly that the world could use a lot more positivity and optimism, and is therefore very aligned to the mission of The Hollywood Insider to not spread hate or gossip, but instead to build each other up and shine a positive light on anyone bold enough to put their heart and soul into a piece of art. In his writing, Mark aims to use his signature wit to highlight the severity of the more serious and pressing issues of our time, to shine a beacon of light through the darkness. A devoted ally to all, he seeks to inspire and use his platform to give a voice to the voiceless and let his readers know that while everything may not be great right now, one day it can and will be.