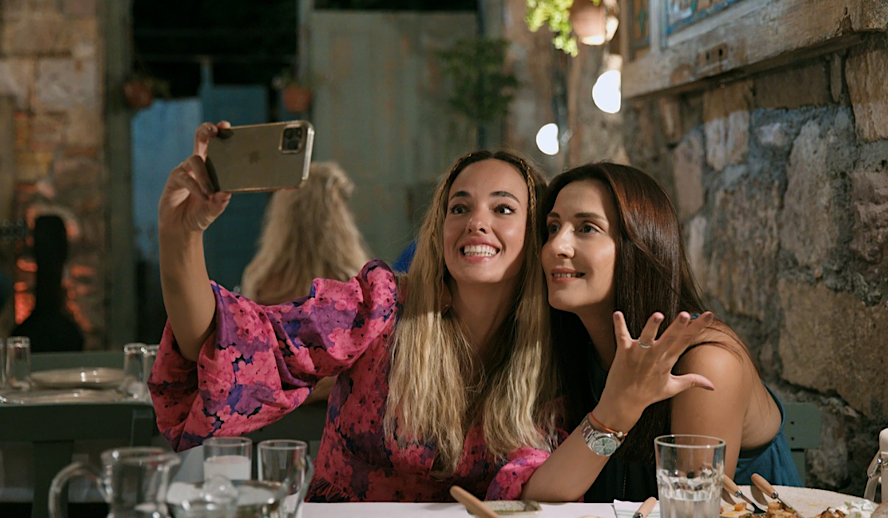 Photo: 'Another Self'
'Another Self' has the style and pace of a classic soap opera that has been fitted with modern trappings. It is a series that is ingrained with the past, and while the audience views the main actors as early middle-aged individuals, these characters are still haunted by trauma from their youth. Despite the exceptional cast of actors, who were all in fact believable in their roles, the series becomes too hung up on the predictable. The show begins with a blunt yet effective introduction to the characters' lives as we learn each of their own worst fears in the first episode. The dynamic between the three main characters is quickly established as the show portrays them as being fast friends who are deeply versed in the secrets of each other's lives.
Things to do: 
Click here to read more on

The Hollywood Insider's

vision, values and mission statement here – Media has the responsibility to better our world –

The Hollywood Insider

fully focuses on substance and meaningful entertainment, against gossip and scandal, by combining entertainment, education, and philanthropy.
While the show places each of the three Turkish women in equally differing and varying levels of severe life dilemmas, each character faces a world-changing collapse of the life that they once knew. By discovering a self-explorational guru, one of the main characters introduces this spiritual teacher to her friends who happen to be going through major life crises as well. 'Another Self' serves as a symbolic representation of the unspoken difficulties of life. It is able to achieve this by initially showing the normality of the three main protagonists' lives, before they were faced with their life-altering issues. For one character, in particular, her life is in constant threat after she is informed that she has fallen back under the sickness of cancer. The use of an extremely deadly and realistic disease is paralleled next to the journey that this character must undergo to realize the simple fact that life is too short for self-pity!                                    
'Another Self': Healing from Past Trauma
'Another Self' is based deeply on the idea of the personal necessity of healing from past trauma. This series links the idea that all the difficulties and traumatic events that one has experienced are locked away awaiting the right sensation or environment to trigger a memory. Based on this idea, this series views its characters in positions of life where they are each unhappy. Upon their own admission, they are stuck in their lives unable to free themselves from the constraints and poor decisions that they have made. Even more troubling are the characters within the series, cursed to find themselves in the worst situations due to factors out of their own control. At the beginning of the first episode, the audience watches as the main protagonist's father is murdered in front of her while she was only six years old. This event defines part of her identity and it leads her to ask the following question, if people are even able to heal from their dark pasts? When the scene snaps back to the present, the audience learns that this now-grown character is sick with cancer. 'Another Self,' by creating a character that suffers from a most unfortunate fate, is able to show the viewer that even humans with the toughest lives can still find a way to grow and heal from their troubled pasts. 
Related article: The Hollywood Insider's CEO Pritan Ambroase: "The Importance of Venice Film Festival as the Protector of Cinema"
Related article: The Masters of Cinema Archives: The Hollywood Insider Pays Tribute to 'La Vie En Rose', Exclusive Interview with Director Olivier Dahan
Related article: – Want GUARANTEED SUCCESS? Remove these ten words from your vocabulary| Transform your life INSTANTLY
Related video: Full Commentary – Cast & Crew Spills Secrets on Making of 'Elvis' | In-Depth Scoop | Austin Butler
Related video: Full Rendezvous At the Premiere of 'Elvis' with Reactions from Stars | Austin Butler, Baz Luhrmann
Related video: Come Behind The Scenes of 'Elvis' | Austin Butler, Tom Hanks and Baz Luhrmann
'Another Self': A Turkish Series that Depicts the Unspoken Difficulties of Life
'Another Self' not only delves into the topic of personal illness, but also the complications and difficulties that can be found in marriage. For two of the three main characters, these women are involved in relationships where there is a distinct lack of love and recognition. Despite their tumultuous bonds with their husbands, these women refuse to admit that their marriages are coming to an end. One of these women tolerates her partner having affairs on the side, due to the fact that she is not willing to stand the thought of losing her sole romantic connection. 'Another Self' in this way effectively paints the reality of life as a journey in which one should never sacrifice their own happiness for the sake of others. Part of the power of the series is drawn from its authenticity and full representation of Turkish society.
By remaining true to its cultural roots, the series comes across as more personal and genuine in every aspect of the mise-en-scene. Even when the characters are in the most basic of situations like having lunch, the way that scene is set is reflective of this filmic accuracy. This attention to detail by the filmmaker only further supports the deeper meanings and undertones of the series. By the audience being allowed to believe in the characters, as if they were real-life people, their scenarios and personal issues become representative of those of the audience. The viewers are able to project their own insecurities upon the show's question of the past, and are led to consider the notion of whether they have dealt with their own personal troubles. In this way, the show succeeds and for a brief moment directs the audience to wonder if this series has the answer to all of their questions!                        
Related article: MUST WATCH – The Hollywood Insider's CEO Pritan Ambroase's Love Letter to Black Lives Matter – VIDEO
Related article: Why Queen Elizabeth II Is One Of The Greatest Monarchs | Her Majesty Queen Elizabeth II of United Queendom of Great Britain & Northern Ireland (Video Insight)
Related article: All Best Actor/Actress Speeches From The Beginning Of Oscars 1929-2019 | Hollywood Insider
Related article: A Tribute to Johnny Depp: The Actor and Musician Who Defined Range
Related video: EVOLUTION: Every Johnny Depp Role From 1984 to 2020, All Performances Exceptionally Poignant
Related article: A Tribute to the Hero & President Volodymyr Zelenskyy: Comedian/Actor, Ukraine's President and Heroic Leader
Delves into the Concept of Generational Trauma
On top of the layered discussion that 'Another Self' creates relating to the issue of past personal trauma is the idea of individuals suffering from generational trauma. This is a concept that the series 'Another Self' heavily delves into, and while it doesn't expressly condone the medical practice and use of this method of therapy as a solution to one's problems, it does paint the spiritual guide within the series as an omniscient healer. In this way, 'Another Self' loses its sense of reality by so deeply integrating a questionable form of healing within a storyline that clearly portrays it as a certainty. The bias of the writer shines through and forces the audience to reconsider if they can still believe the story. The aspect of the healer's interest in generational trauma also is largely predicated on opinion.
While it has been known that large communities and groups of people can experience generational trauma as a result of their ancestors' mass suffering, the idea that an individual can be affected by the lives of their long-since passed family members is entirely questionable, as well as completely unprovable. This aspect of 'Another Self' begins to play a massive role in how each character begins to confront their healing, and is primarily responsible for losing the audience's faith and trust in a storyline that is otherwise exceptionally developed stylistically. Overall, 'Another Self' fails due to its attention to unprovable details, while intending foremost to represent the true nature of reality and life.         
Directors: Burcu Alptekin
Writer: Nuran Evren Sit | Producers: Cem Chaban, Onur Güvenatam
Cast: Tuba Büyüküstün, Riza Kocaoglu, Seda Bakan, Boncuk Yilmaz, Murat Boz, Serkan Altunorak, Firat Tanis, Füsun Demirel, Ali Bahadir Bahar
By Thomas Jacobs
Click here to read The Hollywood Insider's CEO Pritan Ambroase's love letter to Cinema, TV and Media. An excerpt from the love letter: The Hollywood Insider's CEO/editor-in-chief Pritan Ambroase affirms, "We have the space and time for all your stories, no matter who/what/where you are. Media/Cinema/TV have a responsibility to better the world and The Hollywood Insider will continue to do so. Talent, diversity and authenticity matter in Cinema/TV, media and storytelling. In fact, I reckon that we should announce "talent-diversity-authenticity-storytelling-Cinema-Oscars-Academy-Awards" as synonyms of each other. We show respect to talent and stories regardless of their skin color, race, gender, sexuality, religion, nationality, etc., thus allowing authenticity into this system just by something as simple as accepting and showing respect to the human species' factual diversity. We become greater just by respecting and appreciating talent in all its shapes, sizes, and forms. Award winners, which includes nominees, must be chosen on the greatness of their talent ALONE.
I am sure I am speaking for a multitude of Cinema lovers all over the world when I speak of the following sentiments that this medium of art has blessed me with. Cinema taught me about our world, at times in English and at times through the beautiful one-inch bar of subtitles. I learned from the stories in the global movies that we are all alike across all borders. Remember that one of the best symbols of many great civilizations and their prosperity has been the art they have left behind. This art can be in the form of paintings, sculptures, architecture, writings, inventions, etc. For our modern society, Cinema happens to be one of them. Cinema is more than just a form of entertainment, it is an integral part of society. I love the world uniting, be it for Cinema, TV, media, art, fashion, sport, etc. Please keep this going full speed."
More Interesting Stories From The Hollywood Insider
– Want GUARANTEED SUCCESS? Remove these ten words from your vocabulary| Transform your life INSTANTLY
– A Tribute to Martin Scorsese: A Complete Analysis of the Life and Career of the Man Who Lives and Breathes Cinema 
– Do you know the hidden messages in 'Call Me By Your Name'? Find out behind the scenes facts in the full commentary and In-depth analysis of the cinematic masterpiece
– A Tribute To The Academy Awards: All Best Actor/Actress Speeches From The Beginning Of Oscars 1929-2019 | From Rami Malek, Leonardo DiCaprio To Denzel Washington, Halle Berry & Beyond | From Olivia Colman, Meryl Streep To Bette Davis & Beyond
– In the 32nd Year Of His Career, Keanu Reeves' Face Continues To Reign After Launching Movies Earning Over $4.3 Billion In Total – "John Wick", "Toy Story 4", "Matrix", And Many More
another self, another self, another self, another self, another self, another self, another self, another self, another self, another self, another self, another self, another self, another self, another self, another self, another self, another self, another self, another self, another self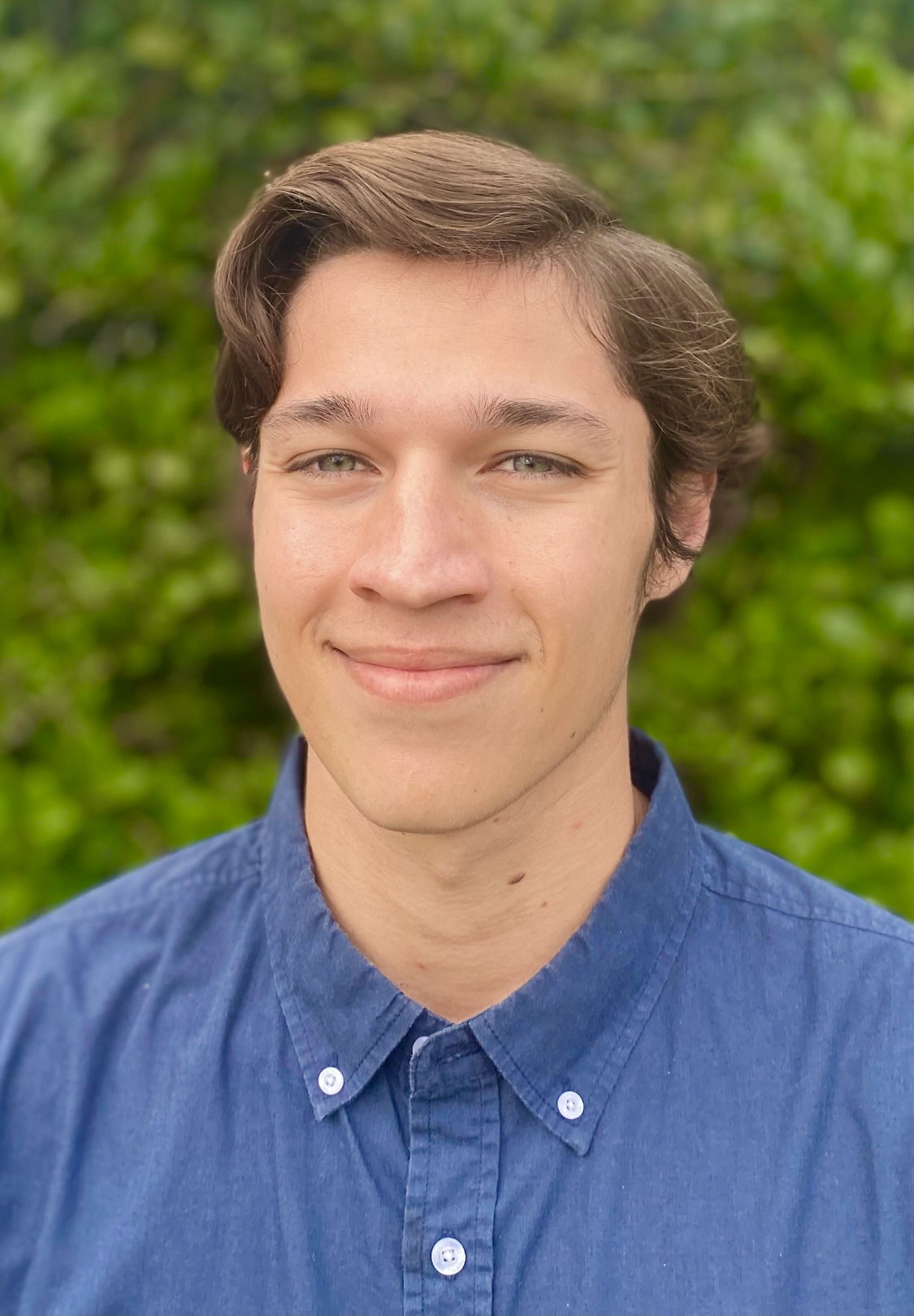 Thomas Jacobs is an avid writer, Cinema aficionado, and filmmaker. He graduated with Dean's Honors from the University of California, Santa Cruz with a major in Film and Digital Media. His passion is directly tied to the appreciation and creation of film and television, and this fact is reflected in his intent to be a writer for the acclaimed entertainment journal, The Hollywood Insider. His beliefs mirror the core goals and mission statement of The Hollywood Insider by sharing an admiration for quality entertainment as well as bolstering a sense of positivity and equality among all humans. Thomas believes that Cinema is an advantageous promoter of civil and social empowerment, and he shares a mutual societal view with  The Hollywood Insider, that people should not be judged by the color of their skin, but the content of their character.