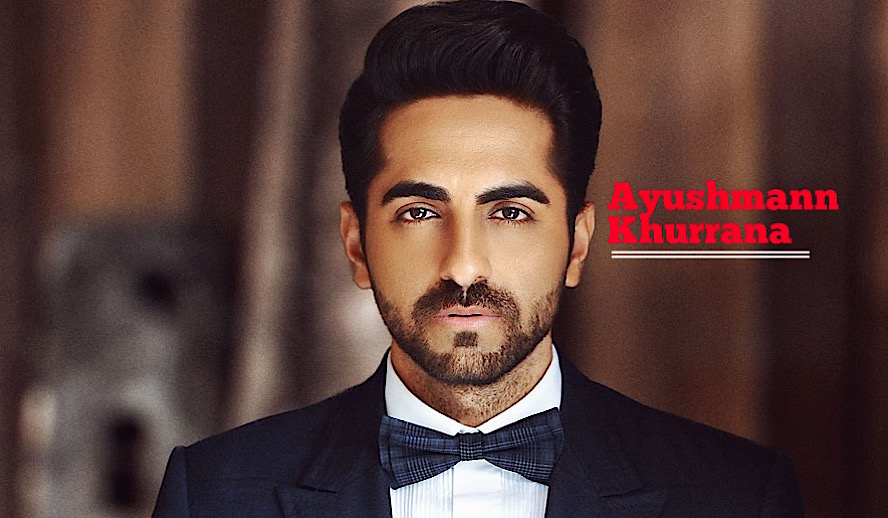 Photo: Ayushmann Khurrana/Yash Raj Films
To listen to the full podcast, please click on the links provided above. To watch the podcast on YouTube, please click on the video below. This podcast was recorded remotely with respect to social distancing, with the host/interviewer being at his home in USA and the star/guest being at his home in India.
During the podcast interview, Hollywood Insider's CEO Pritan Ambroase had the pleasure of speaking exclusively with A-List movie star Ayushmann Khurrana about his craft, latest groundbreaking film and also his personal/professional journey through life and films. As Ambroase remarks during the podcast interview, "The transformative power of cinema deserves credit. Hollywood Insider focuses on substance and meaningful entertainment, while being against gossip and scandal, so as to utilize media as a tool to unite and better our world, by combining entertainment, education and philanthropy. Here at Hollywood Insider, we truly believe in the power of cinema in all languages and from all over the world. Hollywood Insider is a global brand with undivided attention on local stories from their own perspective — we cater to both the masses as well as individuals and small communities – the world of entertainment and media is prevalent in most countries, we want to include them all, global stories from its own local perspective. In this episode, as beautifully stated by the Oscar winning director Bong Joon Ho of Parasite, we will be talking past that one inch subtitle barrier to an actor and superstar who has been transforming cinema, Bollywood and its audiences and that is Ayushmann Khuranna."
To read more on the full mission statement and values of Hollywood Insider, click here. 
The article below is based on Hollywood Insider's exclusive interview with Ayushmann Khurrana. 
To Watch The Podcast on YouTube, Click Below
Video: Hollywood Insider YouTube Channel​
The branching structures of Indian films are often formulaic with a variation of guy meets girl story, family/class/villain intervenes, huge chaos, then the lovers unite or sadly do not get that happy ending. Many Bollywood films follow this expected framework. Along with the traditional format of Hindi films, the plotlines are often focused on romance between a man and a woman.
Since relationships between two consenting adults of the same gender, gay couples/lesbian couples, became decriminalized in India in 2018, an A list Bollywood actor has proudly tackled the subject in his latest film. In a country, where marriage between classes, or states, or languages is still considered taboo, Shubh Mangal Zyada Saavdhan is about a gay couple getting married to each other regardless of what others think.
Ayushmann Khurrana has begun to transform taboo subjects in an attempt to change the narrative of films and society through his acting talent. It has only been seven years since Khurrana has been acting, yet he has successfully transformed the 107-year-old Bollywood cinema industry for the better and has also attempted to transform the thousands of years old Indian culture for the better. A progressive, dynamic actor with the courage to eradicate toxic storylines in reel and real life through his choice of roles is the hero our world needs. Not only has Khurrana helped to advance the Hindi cinema industry through his choice of films, he has established himself as a real-life advocate for love, courage and compassion.  
Ayushmann Khurrana is the FIRST A-List leading man in India to play the leading role as a gay hero in a mainstream Bollywood film
Known as "Content Khurrana" in India, a title bestowed on him by fans given his films being full of original concepts and storylines, he has also been given a new title by the team at Hollywood Insider and that is "Diverse Khurrana". If there is one actor he can be likened to in Hollywood, then that is none other than the legendary Tom Hanks himself. Like Hanks, Khurrana possesses this "everyman" accessibility that makes him approachable. It is perhaps with that ease and simplicity that he connects with people from all walks of life in India as the audiences see someone on the big screen that seems to be speaking for them and to them. 
Related article: 'Shubh Mangal Zyada Saavdhan': A Win for Bollywood With Gay Love Story Starring A-List Star Ayushmann Khurrana
Ayushmann Khurrana in a meaningful conversation with CEO Pritan Ambroase on his films, life and journey during Hollywood Insider's podcast interview
As Pritan Ambroase states, "In the US, we have Tom Hanks, his 'everyman' simplicity is what I look up to as his onscreen persona is idealistic and I am sure I speak for the majority of American public when I say that. In Hanks, the audiences and I see ourselves and our loved ones – at least thee best of ourselves. Having seen several of Khurrana's films, and researched reviews from Indian film critics and fans, that is the same Hanks-like quality that Khurrana possesses. The millions of tweets, reviews and commentary seem to all suggest that in Khurrana, Indian audiences see themselves, their siblings, their family members, loved ones as he and his films have come to represent idealism that has permeated the Indian society with aplomb and massive success. More power to him and his career as well as personal life." 
Related article: FACT-CHECKED Series: Priyanka Chopra Jonas – 15 Revelations About One Of The Most Powerful Stars In The World And Star Of 'The Sky Is Pink' (Video Insight)
With his latest film, Khurrana has come to a transformative destination, a man who was a self-proclaimed "borderline homophobe" to an actor who not only advocates for homosexuality in the characters he plays, but in his personal life as a "flag-bearer for the LGBTQ community." Khurrana expressed the pride he has in his work, most notably as an advocate for the underdog, taking his career through "un-treaded territory" and taking risks to bring awareness and acceptance to the mainstream. "I always knew that I would make it in Bollywood and Indian cinema if I tried the unconventional path… you may not get a second chance," Khurrana stated, "so I always knew the first chance had to be a bullseye or slam dunk as far as content is concerned." He proudly shared his own transformative journey through the nuances of his acceptance of LGBTQ rights.
Khurrana shared that he came from a small, very conservative city and attended an all-boys college. More than a decade ago, while active in theater and music, he was invited to attend a gay club to perform songs as a guest of honor. He was admittedly scared because he didn't know what to expect. This was just the beginning of his personal journey towards acceptance and subsequent celebration of love is love. Ayushmann Khurrana is a straight male who proudly advocates for the acceptance of gay and lesbian individuals along with all LGBTQ iterations. While many actors in Bollywood are ultra-masculine, overtly abundant in testosterone, Khurrana doesn't shy away from breaking the mold. 
Related article: Want GUARANTEED SUCCESS? Remove these ten words from your vocabulary| Transform your life INSTANTLY
Related article: Why Queen Elizabeth II Is One Of The Greatest Monarchs | Her Majesty Queen Elizabeth II of United Queendom of Great Britain & Northern Ireland (Video Insight)
The conversation with Ayushmann Khurrana played out like a magical Disney-Pixar storyline from ignorance to acceptance, and next from acceptance to celebration and advocacy. The theme of progressive thinking shone proudly through his discussion about his personal feelings of catering his roles to speak to the people who don't share the same train of thought as he does. "You want to get to the people who disagree with you," he stated when discussing the target audience for his films that aim to shatter the boundaries of unjust censorship. That is a bold aspiration for a film in a country that has decriminalized same gender relationships only a year and a half ago, but if the box office success of
Shubh Mangal Zyada Saavdhan
represents the progression of acceptance, India has made significant strides in the de-stigmatization of same sex relationships. Thanks to the artful contributions of actors who carry such clout as Ayushmann Khurrana, the world's acceptance of individuals from every walk of life is making tremendous progress. To stand proud as an A-list actor who not only destroys toxic masculinity, but embraces the polar opposite of the concept, Ayushmann Khurrana is not only a talented performer, but a noble and righteous human being. Staring discrimination in the face and destroying it through the talents of a tactfully executed cinematic spectacle is a challenge Khurrana warmly embraced. He has continuously succeeded in delivering pieces of art that are equally as entertaining as they are enlightening. 
Related article: Timothée Chalamet and Saoirse Ronan: The Young Powerhouse Duo That Is Dominating Hollywood Together (Video Insight)
"I always believed we needed a mainstream actor in Indian cinema to deal with homosexuality so that we can reach out to maximum number of people, to main cities and smaller cities where homophobia is rampant, and people are averse to the idea. I am glad it (the film) was accepted."  -Ayushmann Khurrana
A Filmography of Path Breaking Success in Reel as well as Real Life
With a filmography which contains films that cover such varied topics from opposite ends of the spectrum, Ayushmann Khurrana has quite the repertoire of titles to his name. Vicky Donor, a 2012 Hindi film whose storyline is based on sperm donation, was a film that producer John Abraham hoped would shed light on the taboo topic of sperm donation. Most notably, Vicky Donor was the first film in Hindi cinema to bring attention to the topic of sperm donation, shedding light on a concept that was still taboo in India's culture. This film was the spark that lit the fuse of Khurrana's progressive library of acting credits.
Through the years, Ayushmann Khurrana has portrayed a variety of roles that speak to the unlikely winners. In 2019, Article 15 tackled another clandestine subject- inequality protected by Article 15 of the Constitution of India, which includes discrimination on grounds of religion, race, caste, sex, or place of birth. Portraying an Indian Service Police officer, Khurrana's character fights against sexual harassment of girls from a lower caste/class and uncovers a variety of controversial information while on the job. The film was lauded by critics of the sensitive portrayal of such serious topics. Once again, Khurrana's portrayal of the unlikely hero made viewers engaged and aware of the intense societal message. Another slam dunk to add to the versatile actor's resume.
Having an A list actor attached to a film brings the subject it covers to the forefront of society's mind. Such subjects have been thrust into the mainstream due to Ayushmann Khurrana's tactful choice of film projects. His other roles include a man dealing with premature balding, a husband suffering from erectile dysfunction, and a 25 year old man adjusting to his 65 year old mother's surprise unconventional pregnancy.
Becoming a mainstream leading man who is confident enough to play a gay man is Khurrana's proudest role of all.
"I want our society to get to a point of normalization where a kiss between two men is not the topic. I have friends from the LGBTQ community that I know personally and know their struggles and the biggest take away is empathy. If you empathize with a certain section of society, I think half the battle is won. And it should come from within, not superficial that you want to be different. You should be with the community and understand the sufferings and the struggles and challenges in daily life. My roommate came out of the closet a couple of years back after he moved to South Africa. He called me and said I am gay, and I didn't tell you because I was too scared to do so while living in India. When homosexuality was decriminalized, he came back and is now living with his partner. He is happy and his parents accepted him. It comes from personal experiences."
Related Article: FACT-CHECKED Series: Keanu Reeves – 12 Revelations About The Star Of 'Matrix' (Video Insight)
You Are the Company You Keep
Ayushmann Khurrana has proved to be wise beyond his years with each statement he made. "I believe that you should have people of all kinds around so you are closer to reality and not living in a bubble. You are catering to every kind of people; audiences are diverse so there should be diversity in the company you keep. I have people around me from many walks of life." Not only is Khurrana a diverse actor, he is a well-rounded human being. Having the ability to provide escapism through your craft but also using your talents to further society as a whole is a two-for-one deal. The cultural impact of Khurrana's contributions to society will be forever lasting and likely as historical as the impact of K. L. Saigal, who is considered the first superstar of the Hindi film industry.
In a culture transitioning from widely conservative to increasingly more accepting with the passing of each day, Ayushmann Khurrana has become the face of mainstream acceptance. During the course of the podcast, Khurrana is equally vocal on his colleagues such as Priyanka Chopra Jonas and the support he has received from his mentors Shoojit Sircar and Aditya Chopra. 
Related article: A Tribute To The Academy Awards: All Best Actor/Actress Speeches From The Beginning Of Oscars 1929-2019 | From Rami Malek, Leonardo DiCaprio To Marlon Brando & Beyond | From Olivia Colman, Meryl Streep To Bette Davis & Beyond
Anti-Cancel Culture
Cancel culture refers to the popular practice of public shaming and withdrawing support for public figures after they do or say something considered objectionable or offensive. Foot-in-mouth moments are inevitable with the abundance of social media and the instant connection of a video camera attached to everyone's mobile devices. Many Hollywood notables have experienced the wrath of "cancel culture". Pritan Ambroase stands firmly against "cancel culture" and believes that, "Individual actions need to be evaluated on a case by case basis, certain mistakes are repentable and individuals have to be allowed room for growth of character. As long as they show a change for the better, cancel culture should not apply to that individual. But, of course, there are grossly inhumane actions which cannot be forgiven at any cost such as sexual abuse of children, etc." 
Related article: WATCH: "If Your Child Told You They Were Gay/Lesbian, What Would You Do?" – Prince William Confirms He Would Completely Accept His Gay Children – Hollywood Insider's 'Messages From America' – Episode 6
This 'cancel culture' sensation is something Ayushmann Khurrana doesn't support. Rather than chastising humans for a controversial lapse of judgment, Khurrana feels that any such transgressions should be recognized as a teachable moment. Feeling that people should be given space to grow, he stated, "I think there is tremendous human potential in everybody. If somebody's target audience is the quintessential Indian homophobe, if it reaches those people and transforms them that is the biggest victory of this film (Shubh Mangal Zyada Saavdhan). That has happened. I have transformed over the years, and I expect that every homophobe has the potential of human transformation. That makes us human.
We have tremendous potential to evolve, that's what life is." Speaking from his past experience of approaching all sexual preferences with apprehension due to his conservative upbringing, Khurrana experienced enlightenment through knowledge and feels everyone has the potential to do the same. In the world we live in, we are all connected through social media and the ability to travel through continental borders (pre-COVID-19), that is. With pandemics such as Coronavirus infecting humans of all races, ages, religions, sexual orientations, et al., why do we still create discriminatory boundaries in our heads? During social distancing, I'd highly suggest sipping a cup of tea and taking a grain of wisdom from this inspirational conversation between Pritan Ambroase and Ayushmann Khurrana. Khurrana's progressive mindset and courage to shatter the unjust stereotypes in society is exactly the unity our world needs, today and every day. 
We know we are going to hear about and see a lot more of Ayushmann Khurrana – we look forward to it. In fact, we are 'rooting' for him. Ayushmann, remember rooted? 
​By Raquel Kokkoros
More Interesting Stories From Hollywood Insider
– A Tribute To The Academy Awards: All Best Actor/Actress Speeches From The Beginning Of Oscars 1929-2019 | From Rami Malek, Leonardo DiCaprio To Marlon Brando & Beyond | From Olivia Colman, Meryl Streep To Bette Davis & Beyond
– Why Queen Elizabeth II Is One Of The Greatest Monarchs | Her Majesty Queen Elizabeth II of United Queendom of Great Britain & Northern Ireland
– Compilation: All James Bond 007 Opening Sequences From 1962 Sean Connery to Daniel Craig
– In the 32nd Year Of His Career, Keanu Reeves' Face Continues To Reign After Launching Movies Earning Over $4.3 Billion In Total – "John Wick", "Toy Story 4", "Matrix", And Many More
– Want GUARANTEED SUCCESS? Remove these ten words from your vocabulary| Transform your life INSTANTLY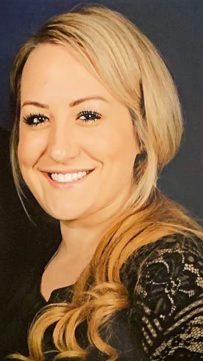 Raquel Kokkoros is currently a writer for Hollywood Insider. Enchanted by the illustriousness of cinema, Raquel is proud to contribute to a team that prioritizes quality journalism and respect for the entertainment business being utilized as a tool to better the world. Raquel believes in emphasizing elements of film and television that deserve an unbiased platform. Proud to provide an optimistic stage for the diverse offerings of Hollywood, Raquel enjoys writing from a fair, understanding, and truthful perspective –  a philosophy that embodies the ethos of Hollywood Insider.