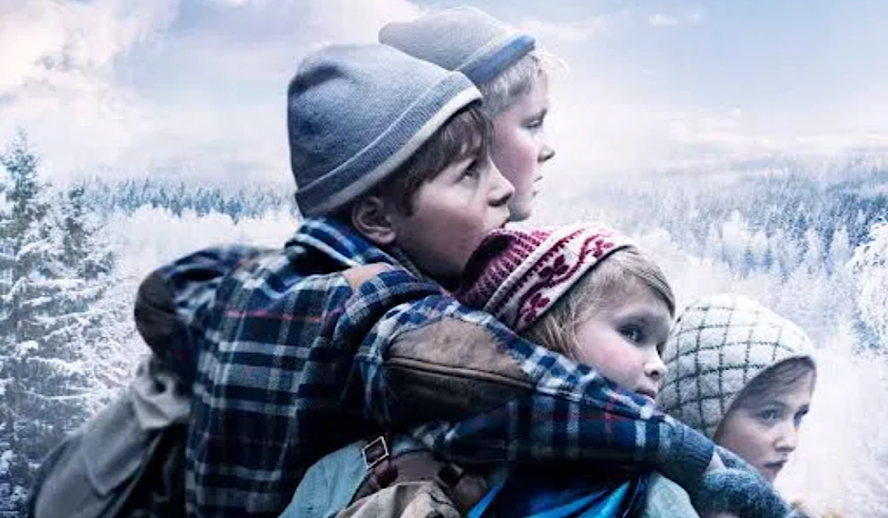 Photo: 'The Crossing'/Menemsha Films
'The Crossing' – Children of the Holocaust
It's a daunting task, creating a film about the Holocaust that can be enjoyed by audiences both young and old. Attempting to adapt such a horrifying historical event in a way that is appropriate for younger audiences can render a film kitschy and historically misleading, as with Mark Herman's 'The Boy in the Striped Pajamas'. Taika Waititi's 'Jojo Rabbit' puts children's experiences of Nazi Germany at the forefront of its narrative, but his film is full of decidedly adult subversive humor. Roberto Benigni's film 'Life is Beautiful' received many accolades for its hopeful story of a father and son using humor and imagination to cope with life in a concentration camp, but it was also criticized by some for trivializing the suffering endured there. 
Related article: The Jewish Actresses Who Ruled as Bollywood Heroines in Secret, and Shaped the Largest Film Industry in the World
Related article: 'Kiss Me Kosher': Sparks Fly When an Israeli Woman and a German Woman Fall in Love in this Cross-Cultural Farce
Norwegian director Johanne Helgeland's new film, 'The Crossing', manages to delicately weave a tale of Holocaust survival in a film accessible to filmgoers of any age. It tells the story of Gerda (Anna Sofie Skarholt) and Otto (Bo Lindquist-Ellingsen), two children of Norwegian resistance fighters who are tasked with delivering Jewish children Daniel (Samson Steine) and Sarah (Bianca Ghilardi-Hellsten) from Norway to neutral Sweden when their parents are arrested by the Nazis. Along the way, they encounter unexpected foes and unlikely allies, forming deep connections with each other and finding strength within themselves. The script, penned by Maja Lunde and Espen Torkildsen, provides a thrilling and magical narrative that, while fantastic, never feels exploitative or contrived.
'The Crossing' – A WWII Fairytale
World War II films frequently employ fairy tale rhythms and imagery. Quentin Tarantino's 'Inglourious Basterds' begins with the title card "Once upon a Time… in Nazi-occupied France." It tells the tale of a young Jewish woman's escape from the evil Nazi Colonel Hans Landa, playing out like a complex extrapolation of 'Little Red Riding Hood'. Guillermo del Toro's 'Pan's Labyrinth', which takes place in 1944 Francoist Spain, follows ten-year-old Ofelia as she escapes her fascist stepfather by exploring a mythological underworld beneath the forest surrounding her home. 'The Crossing' is full of allusions to bedtime stories and classic folk tales. Gerda, the film's young heroine, is introduced swashbuckling her way through her room and out the window, imagining herself to be one of the Three Musketeers.
Related article: MUST WATCH – Hollywood Insider's CEO Pritan Ambroase's Love Letter to Black Lives Matter – VIDEO
Subscribe to Hollywood Insider's YouTube Channel, by clicking here. 
She and her slightly portly brother Otto bear more than a passing resemblance to Gretel and Hansel, especially when they have a fateful encounter with an elderly woman whose kindness may be obscuring a hidden agenda. Traveling through Christmastime forests as World War II rages in the margins, the foursome also recall the Pevensie children from 'The Lion, the Witch, and the Wardrobe'.
Perhaps so many stories imbue World War II with fairytale tropes because that conflict truly felt like a battle between good and evil–it may be the last major conflict to hold such a distinction. The atrocities committed during the span of World War II are so vast and ghastly to contemplate that having some narrative does help to process them, especially for young children. 'The Crossing' engages with this idea directly, with Gerda's imagination and capacity for inspiring her friends through her tales evolving over the course of the film. The ideals of the musketeers–bravery, camaraderie, self-sacrifice–come naturally to Gerda, as they seem to come naturally to most children.
In contrast, hatred, racism, and bigotry must be learned. Otto unfortunately is targeted by a Nazi recruiter early in the film, and we see the pernicious impact their twisted ideology has on his young psyche. He distrusts Jewish people because he has been told that they are the cause of the world's problems. Even as he is confronted with the violence and cruelty of the Nazis, he continues to struggle with right and wrong. Exploding with anger, he lashes out at his young Jewish companions, "This war is your fault!" His sister steps in, insisting, "We're just children. Nothing is our fault."
Related article: The Power of Positivity: Ikorodu Bois + Chris Hemsworth + Russo Brothers + Sam Hargrave
Limited Time Offer – FREE Subscription to Hollywood Insider
Click here to read more on Hollywood Insider's vision, values and mission statement here – Media has the responsibility to better our world – Hollywood Insider fully focuses on substance and meaningful entertainment, against gossip and scandal, by combining entertainment, education, and philanthropy. 
Another kind of drama plays out for Daniel and Sarah. Daniel, the older brother, is wounded by society's hostility towards him, and he has retreated into himself. He is wary of kindness and even the customs of the Norwegian gentiles, responding to the festive songs Gerda sings with a removed refrain, "We don't celebrate Christmas." He cares only about protecting his sister. Sarah, meanwhile, is innocent. She still has a sense of wonder about the world, and she eagerly absorbs Gerda's songs and fairytales. There is a look of magic in her eyes that is utterly life-affirming, and in Gerda's eyes too, as she realizes the power of her stories to transform hearts. This is the message that is at the center of Johanne Helgeland's film: stories of humanity's kindness can cure hearts of hatred and fear.
Phenomenal Young Actors
Of course, this message would not ring as true were it not for the phenomenal performances of the four young actors, directed by Helgeland with extraordinary deftness. She captures sweetness without rendering it as treacle, and she manages to balance moments of lighthearted adventure with moments of tragedy and loss. There is a sense of the entire human experience on display in the film, from moments of intense near escape to moments of Norwegian hygge as the children grow closer by the glow of a crackling fire. There is a level of character development in each of the four leads rarely seen in a children's film, made even more impressive by how much of the film is devoid of any adult presence. 
Related article: Hollywood Insider's CEO Pritan Ambroase: "The Importance of Venice Film Festival as the Protector of Cinema"
Related article: The Masters of Cinema Archives: Hollywood Insider Pays Tribute to 'La Vie En Rose', Exclusive Interview with Director Olivier Dahan
In a way, their journey into the forest marks both a loss of and a return to innocence. As they leave the world of adults behind, they are forced to rely on their own strengths and help each other survive. They must make profound ideological choices that no child ought to have to contend with. They also find a sort of solace as they journey into the peaceful harmony of nature. The complications of the world of men fade into the background. Overhead shots of endless evergreens remind us of the majesty of the natural world, and recurring images of a lone eagle soaring through the sky suggest the freedom we strive to share. For Daniel and Sarah, there is the promise of a new world in Sweden, but greater still is the promise of a world full of friendship and imagination.
'The Crossing' is currently streaming at film festivals internationally. It was most recently featured as part of the Atlanta Jewish Film Festival.
Cast: Anna Sofie Skarholt, Bo Lindquist-Ellingsen, Samson Steine
Cinematography: John-Erling H. Fredriksen | Editor: Jon Endre Mørk
Director: Johanne Helgeland | Writer: Maja Lunde, Espen Torkildsen
Producers: Cornelia Boysen, Synnøve Hørsdal
the crossing, the crossing, the crossing, the crossing, the crossing, the crossing, the crossing, the crossing, the crossing, the crossing, the crossing, the crossing, the crossing, the crossing, the crossing, the crossing, the crossing, the crossing, the crossing, the crossing, the crossing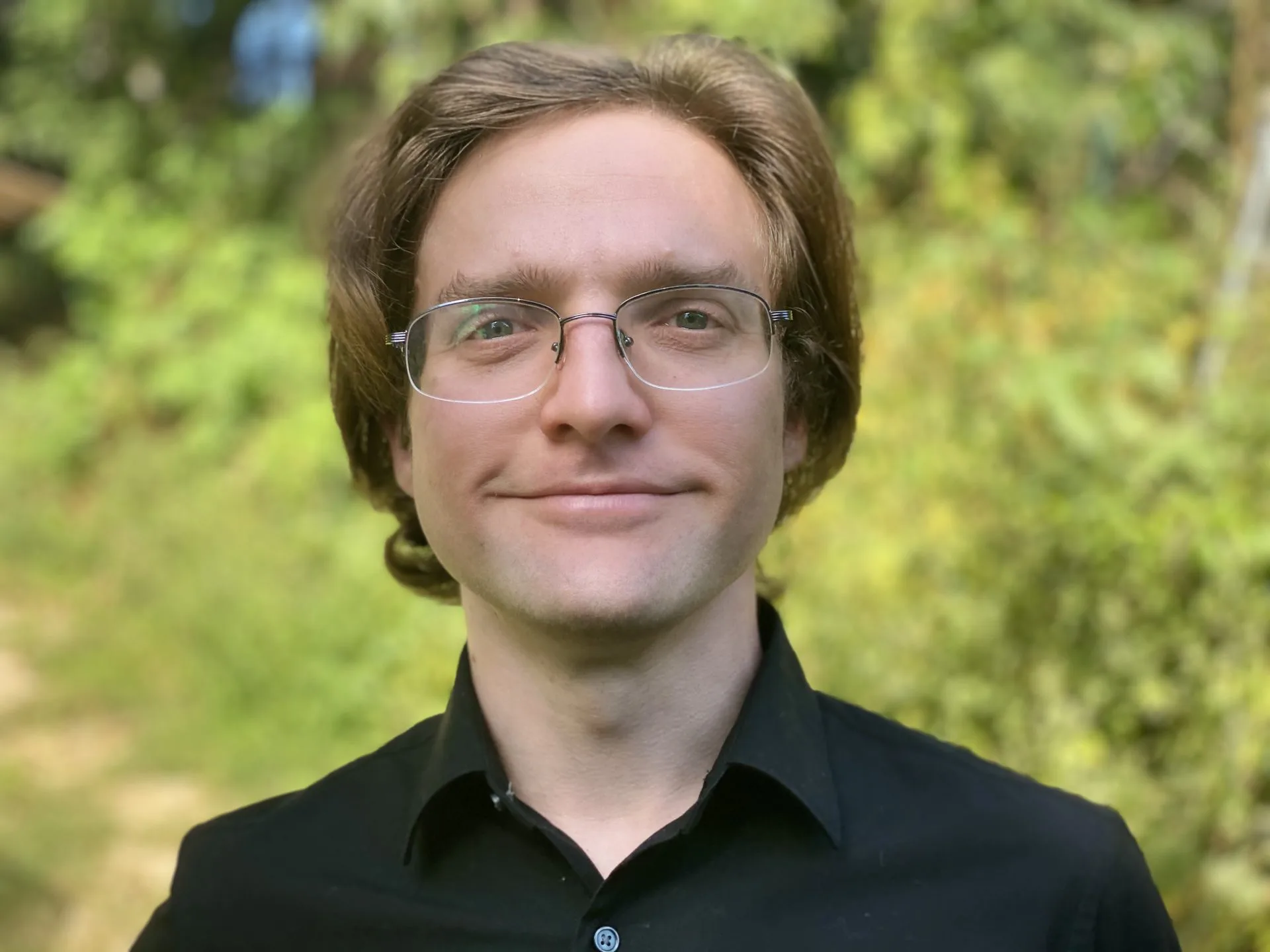 Trent
Kinnucan is a film and television critic, with over 5,000 film hours logged to date. He is devoted to maintaining an encyclopedic knowledge of cinema, with consideration for its history, its cultural impact, and its ability to create social change.
Trent
enjoys finding films that amplify voices otherwise unheard, and reveal images otherwise unseen.
Trent
's interest in media coverage as a way to inspire meaningful dialogue led him to
Hollywood Insider,
a media network that consistently prioritises journalism and content with a purpose.
Trent
also recognizes that media is meant to be enjoyed, which aligns with
Hollywood Insider's
penchant for tackling complex issues with levity and original insight.
Trent
hopes to share his love of film with others, and to help further expand the bandwidth of artists with something to say.