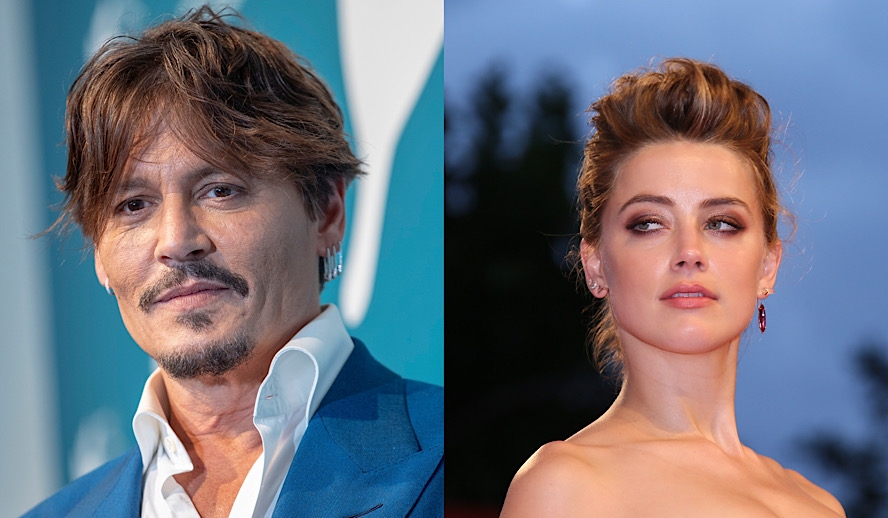 Video Version of this Article
Photo: Johnny Depp VS Amber Heard/Denis Makarenko/Shutterstock
The $50 million defamation case that Johnny Depp has aimed at Amber Heard for labeling him as a physical abuser is now currently underway. The trial is revealing bombshell information about the true nature of their mutually toxic relationship. Both sides have been the instigators of abuse but Depp has taken the clear position that he was never "physically" abusive towards the actress, at any time. Heard, contrastingly, is directly opposing this claim and now has revealed that Depp was allegedly sexually abusive towards her.
The issue with this legal dispute ties directly to perceived societal opinions of who is being truthful and who is lying as well as how both parties' professional lives have been affected as a result of their accusations against each other. Depp stated that he initiated this trial intending to clear his name as a result of Heard's 2018 op-ed which bashed the actor and made harrowing claims directly about their relationship and Depp's treatment of her. The case is ongoing, but it now brings up questions surrounding the issue of the court of public opinion and the morality behind supporting someone's claims without any certifiable evidence to support them. 
Related article: OSCAR-NOMINATED – EXCLUSIVE: 'Dune' Full Commentary, Reactions, Making Of – Timothee Chalamet, Zendaya, Oscar Isaac
Related article: OSCAR-NOMINATED – 'House of Gucci' Full Commentary & Behind the Scenes – Lady Gaga, Adam Driver, Jared Leto, Al Pacino
Related article: OSCAR-NOMINATED – 'Belfast' Full Commentary & BTS – Jamie Dornan, Caitriona Balfe, Judi Dench
Related article: OSCAR-NOMINATED – 'West Side Story' Full Commentary – Rita Moreno, Steven Spielberg, Rachel Zegler
Related article: OSCAR-NOMINATED – 'No Time to Die' Full Commentary, Behind the Scenes & Reactions, Daniel Craig, Rami Malek, Bond
Amber Heard's 2018 Washington Post Op-Ed
On December 18, 2018, Amber Heard penned an "opinion," editorial that was published by The Washington Post and was titled, "I spoke up against sexual violence- and faced our culture's wrath. That has to change." Throughout the article, not once does Heard mention the name of Johnny Depp, but it is ever clear, and would amount to one google search to find the target of this "opinion," piece. Heard, in this short essay, jumps between multiple contrasting thoughts and relations. She connects her struggle directly to the #MeToo movement, and claims that she is a similar victim to the abusive predilections of just another rich, powerful, and evil man. She asserts that American society is built around the support and propagation of protecting influential men, with the words, "The #MeToo movement has taught us about how power like this works, not just in Hollywood but in all kinds of institutions — workplaces, places of worship or simply in particular communities. In every walk of life, women are confronting these men who are buoyed by social, economic and cultural power."
With these specific words, Heard takes aim directly at her experiences with Depp, combining them with the historical and generational struggle that women have endured in their pursuit of justice and equality. Essentially, her article becomes a loaded societal issue as it transforms from Heard's "opinion," into a symbol of this cultural inequality and oppression. Heard goes on to state, "We are in a transformative political moment… We have an opening now to bolster and build institutions protective of women. For starters, Congress can reauthorize and strengthen the Violence Against Women Act… We should continue to fight sexual assault on college campuses, while simultaneously insisting on fair processes for adjudicating complaints." Amber Heard with these words, specifically and with intention chooses to use the pronoun "we," when speaking on not just political movements supporting the fight for women, but also civil and societal liberties that will further ensure the protection of all women and their rights. This "opinion," essay that she wrote was never allowed to be just an opinion.
Related article: All Best Actor/Actress Speeches From The Beginning Of Oscars 1929-2019 | Hollywood Insider
Related article: EVOLUTION: Every Henry Cavill Role From 2001 to 2021, All Performances Exceptionally Poignant
Related article: EVOLUTION: Every Chris Evans Role From 1997 to 2020, All Performances Exceptionally Poignant
Related article: 'In the Heights' Full Commentary & Behind the Scenes +  Reactions – Lin Manuel Miranda, John M. Chu
EVOLUTION: Every Johnny Depp Role From 1984 to 2020, All Performances Exceptionally Poignant
From her connection to the #MeToo Movement, to including herself in political and societal fights for women's rights and equalities, Heard leaves no room for any other side of her own personal experiences with Depp to exist. This piece published by The Washington Post, may be designated an opinion but rather how it is written and the subjects it contains and relates to, ensures that it be taken as fact by the court of public opinion.     
On-Going Defamation Suit between Johnny Depp And Amber Heard
With the ongoing defamation suit taking place in Virginia, Johnny Depp is suing Amber Heard for fifty-million dollars as a result of the article that she penned for the Washington Post denoting Depp as a physical abuser. Depp is suing Heard for three counts of defamation, "citing her op-ed that was published on The Washington Post website and in its print newspaper, as well as Heard's posting a link to the piece via her Twitter account." The trial has become an utter mess and disaster for the actors as their actions have both been completely reprehensible. The way that they treated each other when they were together has been shocking and saddening to learn about with private details now emerging. Johnny Depp is asserting that he never physically abused Heard, and never once resorted to violence when they were a couple. Heard is now doubling down on her claims and has revealed a new level of abuse that Depp inflicted upon her pertaining to sexual assault.
Related article: The Hollywood Insider's CEO Pritan Ambroase: "The Importance of Venice Film Festival as the Protector of Cinema"
Related article: The Masters of Cinema Archives: The Hollywood Insider Pays Tribute to 'La Vie En Rose', Exclusive Interview with Director Olivier Dahan
Related article: – Want GUARANTEED SUCCESS? Remove these ten words from your vocabulary| Transform your life INSTANTLY
Related article: #metoo Revolution: Powerful Questions That Need Answers
Related article: FACT-CHECKED Series: Timothee Chalamet and 32 Facts about The Young Superstar
Though in many clips and through the witnesses that were interviewed, Heard has been labeled the aggressor and has even on tape admitted to physically striking and beating Depp. Amber Heard in an audio recording is audibly heard saying, "You got hit, but I did not punch you. I did not f***ing deck you. I was f***ing hitting you." The complexity of the abuse in this relationship is intertwined between both parties, but it would appear as if, while Heard in 2018 painted herself as the victim, now shares partially in the abuse and toxicity of the relationship. For this reason, it is understandable to see why much of the public is outraged with Heard, and her claims, while evidence revealed in court illustrates the reality of the true nature of the relationship between the two stars.
While Amber Heard's abuse of Depp is apparent, this does not mean that Johnny Depp is completely innocent with regard to his role in being abusive toward Heard. In multiple recordings, Depp is verbally abusive and even cruel with the words and names that he labels Heard. Although, neither party is innocent in their abuse of the other, Amber Heard's earlier denial and complete omission of her culpability in the damage and maltreatment of Depp resulted in his slander and the exploitation of a movement (#MeToo) for her own benefit.
What Is The Issue with "Canceling" Depp, And Is It Morally Right?
The matter of "canceling," Johnny Depp essentially relates to a growing issue among society. This problem is one that connects to the question, in a disagreement of opinion with no verifiable proof or evidence, is it right for the public to assume the worst of someone? That is precisely what happened in the dispute between Johnny Depp and Amber Heard. The only side that was represented was Heards, and for that, Depp was publicly labeled the villain and suffered the consequences stemming from public bias based upon assumptions.
Related article: MUST WATCH – The Hollywood Insider's CEO Pritan Ambroase's Love Letter to Black Lives Matter – VIDEO
Subscribe to The Hollywood Insider's YouTube Channel, by clicking here.
He was fired from his lucrative movie deals (Pirates of The Caribbean, Fantastic Beasts, and Where To Find Them) and became a social pariah, all because of the belief that society entrusted to Amber Heard. This trust has now begun to fracture with the revelations of her involvement in the abuse inflicted upon Depp, and more importantly, society is seeing, first hand, the issue of choosing which party to believe without first verifying the truth of certain accusations. The "canceling," of Depp is symbolic of this fundamental problem with the court of public opinion. Now with the advancement of social media and virtual interaction, the spread and reach of opinions are far greater than it has ever been before in human history. Everyone with access to the internet is now afforded an opinion, and while this has led to considerable dissemination of ideals and liberties, it has also contributed to the harmful propagation of a "correct," mainstream ideology.
Related article: Why Queen Elizabeth II Is One Of The Greatest Monarchs | Her Majesty Queen Elizabeth II of United Queendom of Great Britain & Northern Ireland (Video Insight)
Limited Time Offer – FREE Subscription to The Hollywood Insider
Click here to read more on The Hollywood Insider's vision, values and mission statement here – Media has the responsibility to better our world – The Hollywood Insider fully focuses on substance and meaningful entertainment, against gossip and scandal, by combining entertainment, education, and philanthropy.
Depp was condemned as guilty the moment that Amber Heard labeled him an abuser, and even now his reputation will be associated with someone who physically abuses women, whether or not this is factually true. The fault of whether or not Heard is telling the truth lies not just with the actress, but also with society as a whole. Instead of assuming the worst of someone's character, society should instead rely upon what is undeniably and factually evident, because the truth is never as simple and clear-cut as it might seem. While the damage to Depp's reputation may never recover, this ultimately can serve as a lesson to how people might approach and consider the weight of someone's words in the future.
By Thomas Jacobs
Click here to read The Hollywood Insider's CEO Pritan Ambroase's love letter to Cinema, TV and Media. An excerpt from the love letter: The Hollywood Insider's CEO/editor-in-chief Pritan Ambroase affirms, "We have the space and time for all your stories, no matter who/what/where you are. Media/Cinema/TV have a responsibility to better the world and The Hollywood Insider will continue to do so. Talent, diversity and authenticity matter in Cinema/TV, media and storytelling. In fact, I reckon that we should announce "talent-diversity-authenticity-storytelling-Cinema-Oscars-Academy-Awards" as synonyms of each other. We show respect to talent and stories regardless of their skin color, race, gender, sexuality, religion, nationality, etc., thus allowing authenticity into this system just by something as simple as accepting and showing respect to the human species' factual diversity. We become greater just by respecting and appreciating talent in all its shapes, sizes, and forms. Award winners, which includes nominees, must be chosen on the greatness of their talent ALONE.
I am sure I am speaking for a multitude of Cinema lovers all over the world when I speak of the following sentiments that this medium of art has blessed me with. Cinema taught me about our world, at times in English and at times through the beautiful one-inch bar of subtitles. I learned from the stories in the global movies that we are all alike across all borders. Remember that one of the best symbols of many great civilizations and their prosperity has been the art they have left behind. This art can be in the form of paintings, sculptures, architecture, writings, inventions, etc. For our modern society, Cinema happens to be one of them. Cinema is more than just a form of entertainment, it is an integral part of society. I love the world uniting, be it for Cinema, TV. media, art, fashion, sport, etc. Please keep this going full speed."
More Interesting Stories From The Hollywood Insider
– Want GUARANTEED SUCCESS? Remove these ten words from your vocabulary| Transform your life INSTANTLY
– A Tribute to Martin Scorsese: A Complete Analysis of the Life and Career of the Man Who Lives and Breathes Cinema 
– Do you know the hidden messages in 'Call Me By Your Name'? Find out behind the scenes facts in the full commentary and In-depth analysis of the cinematic masterpiece
– A Tribute To The Academy Awards: All Best Actor/Actress Speeches From The Beginning Of Oscars 1929-2019 | From Rami Malek, Leonardo DiCaprio To Denzel Washington, Halle Berry & Beyond | From Olivia Colman, Meryl Streep To Bette Davis & Beyond
– In the 32nd Year Of His Career, Keanu Reeves' Face Continues To Reign After Launching Movies Earning Over $4.3 Billion In Total – "John Wick", "Toy Story 4", "Matrix", And Many More
johnny depp, johnny depp, johnny depp, johnny depp, johnny depp, johnny depp, johnny depp, johnny depp, johnny depp, johnny depp, johnny depp, johnny depp, johnny depp, johnny depp, johnny depp, johnny depp, johnny depp, johnny depp, johnny depp, johnny depp, johnny depp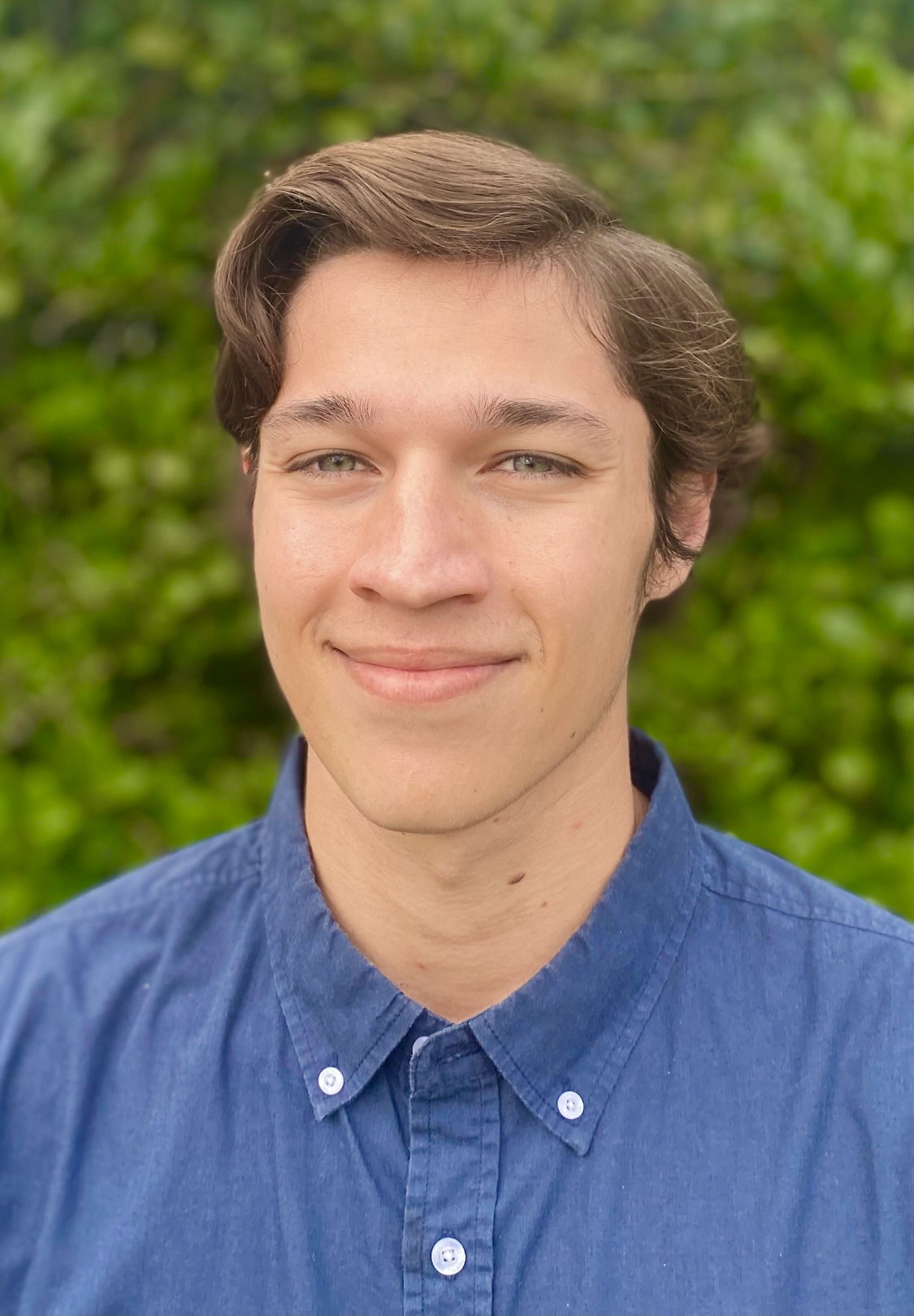 Thomas Jacobs is an avid writer, Cinema aficionado, and filmmaker. He graduated with Dean's Honors from the University of California, Santa Cruz with a major in Film and Digital Media. His passion is directly tied to the appreciation and creation of film and television, and this fact is reflected in his intent to be a writer for the acclaimed entertainment journal, The Hollywood Insider. His beliefs mirror the core goals and mission statement of The Hollywood Insider by sharing an admiration for quality entertainment as well as bolstering a sense of positivity and equality among all humans. Thomas believes that Cinema is an advantageous promoter of civil and social empowerment, and he shares a mutual societal view with  The Hollywood Insider, that people should not be judged by the color of their skin, but the content of their character.