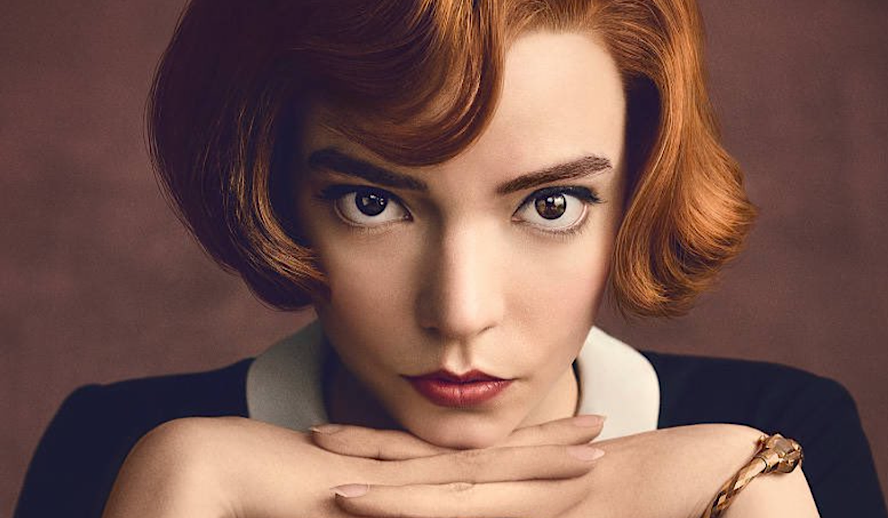 Photo: 'The Queen's Gambit' 
The Opening
The dizzying story of Beth Harmon (Anya Taylor Joy) – an orphaned chess prodigy with a tranquilizer addiction who overcomes all odds to become the greatest chess player in the world – created a buzz that almost brought on another golden age of chess. With sharp writing, phenomenal performances from the cast (especially its lead), and some of the most accurate and inspired chess in television history, 'The Queen's Gambit' and its cohort earned 11 Emmys, two Golden Globes, and a host of other awards and nominations.
Related article: EXCLUSIVE: 'Dune' Full Commentary, Reactions, Making Of – Timothee Chalamet, Zendaya, Oscar Isaac
Related article: 'No Time to Die' Full Commentary, Behind the Scenes & Reactions, Daniel Craig, Rami Malek, Bond
Related article: 'In the Heights' Full Commentary & Behind the Scenes +  Reactions – Lin Manuel Miranda, John M. Chu
Related article: All Best Actor/Actress Speeches From The Beginning Of Oscars 1929-2019 | Hollywood Insider
Related article: 'House of Gucci' Full Commentary & Behind the Scenes – Lady Gaga, Adam Driver, Jared Leto, Al Pacino
What It Got Right
Before we get too far into the mid-game, let's review the many things 'The Queen's Gambit' did extraordinarily well, starting with its setting. The series takes place from 1958 to 1968, and the world around Harmon subtly changes as she grows. When she first goes to high school, her clothes become a subject of derision by the girls around her who all look ready to go to a sock-hop. By the time she reunites with her childhood friend Jolene (Moses Ingram), we have seen signs of the revolutionary sixties coming on (a phallic candle, Cleo's style), and Jolene herself has managed to overcome the racism that held her in an orphanage through her teenage years as she sets herself up to be a "revolutionary." The setting is rich and dynamic but doesn't steal the show.
Up next: Chess. Grandmaster Garry Kasparov and renowned chess coach Bruce Pandolfini developed chess games for the show and coached the creators and actors to help create realistic, natural games. The effort has been praised by chess aficionados, and even to those less familiar with the game, it adds a notable tension and vividness to the games onscreen that feels like the best of sports movies. The interactions between players, Harmon's visualizations of games on the ceiling (reminiscent of Luzhin's visions in Nabokov's The Luzhin Defense), all the lovingly attended chess details pay homage to the game of chess and its greats.
Related article: The Hollywood Insider's CEO Pritan Ambroase: "The Importance of Venice Film Festival as the Protector of Cinema"
Related article: The Masters of Cinema Archives: The Hollywood Insider Pays Tribute to 'La Vie En Rose', Exclusive Interview with Director Olivier Dahan
Related article: – Want GUARANTEED SUCCESS? Remove these ten words from your vocabulary| Transform your life INSTANTLY
Related article: EVOLUTION: Every Henry Cavill Role From 2001 to 2021, All Performances Exceptionally Poignant
Related article: EVOLUTION: Every Chris Evans Role From 1997 to 2020, All Performances Exceptionally Poignant
Most exciting of all for many viewers of 'The Queen's Gambit,' female characters occupied center stage throughout the series. Complex, capable, flawed, varied female characters. Beth Harmon herself is one of the most fascinating TV characters in recent memory. Most of the significant characters we meet in the first few episodes are female: Mrs. Deardorff (Christiane Seidel), Beth's mother Alice (Chloe Pirrie), Jolene, Miss Lonsdale (Rebecca Root). The relationships between women in the show are richly developed and don't center around men. Despite dealing seriously with sex, addiction, and mental health issues, the show keeps its women far away from the Manic Pixie Dream Girl trope. It's a masterclass in character writing, especially contrasted against the demeaning portrayals of women that littered advertising and television in the actual 50s and 60s.
Perhaps that is what makes the seemingly small error the show made so disappointing.
'The Queen's Gambit' – What It Got Wrong
During Beth Harmon's first match at the Moscow Invitational, the ultimate tournament in the series, the English-speaking announcer says to his radio audience of a crowd member in attendance: "There's Nona Gaprindashvili, but she's the female world champion and has never faced men." What was probably meant to be a throwaway line that adds detail to the world of the series and makes Harmon stand out as exceptional is now the basis of a lawsuit. Nona Gaprindashvili, the first female Grandmaster in history, had in fact faced 59 men by 1968, the year of Harmon's fictional appearance at the Invitational.
Related article: #metoo Revolution: Powerful Questions That Need Answers
Related article: FACT-CHECKED Series: Timothee Chalamet and 32 Facts about The Young Superstar
The full complaint filed by Gaprindashvili's lawyer further argues that the show's implication that Gaprindashvili is Russian, rather than Georgian, adds "additional insult to injury" since "Georgians had suffered under Russian domination when part of the Soviet Union, and had been bullied and invaded by Russia thereafter." It also shares that, before this escalated into a lawsuit, "Gaprindashvili confronted Netflix over its lie and demanded a public statement acknowledging the falsity of the statement, an apology, and a retraction." Netflix dismissed her complaint, claiming the inaccuracies in 'The Queen's Gambit' were "innocuous."
The decision not to dismiss the complaint was recently upheld by District Court Judge Virginia A. Phillips. Barring a settlement with Netflix, the next step would be a jury trial.
Queen Sacrifice
If you wonder why one seemingly "innocuous" line in the show deserves so much attention, imagine if it had been applied to Beth Harmon. Picture her taking her seat before Laev (Frederik Schmid) in that final episode and the announcer saying: "This will be Harmon's first time facing a man." Insert a few reaction shots from strangers at home and abroad, all in awe at this mysterious, man-facing woman. After seeing the rest of the series, it would be outrageous. It would demean all of Harmon's personal and professional work to get there. This is the reason that Walter Tevis, in his original novel upon which the series was based, expressly acknowledges Gaprindashvili and the fact that she had squared off with these exact chess masters before.
Related article: MUST WATCH – The Hollywood Insider's CEO Pritan Ambroase's Love Letter to Black Lives Matter – VIDEO
Subscribe to The Hollywood Insider's YouTube Channel, by clicking here.
At one point in the series, Harmon gives an interview for LIFE magazine and winds up frustrated by the printed article's fixation on her sex, noting "It's mostly about my being a girl." Underneath that line lies the idea that a chess player's merits should be enough to earn respect regardless of sex and that being a girl, while often challenging for Harmon in the chess world, is not what makes her special. Why, then, did the writers of the show cheapen Gaprindashvili's career in order to emphasize that Harmon is succeeding as a girl? Why did they opt to put one woman down to raise another, fictional woman up, instead of the equally dramatic choice to have Harmon break the barrier that female chess players before her had already pushed against?
I will confess I hadn't heard of Nona Gaprindashvili before watching 'The Queen's Gambit,' and I doubt I'm alone among its huge audience. How disappointing that our first introduction to the first female Grandmaster was as a footnote in a fiction that elsewhere seemed dedicated to raising women up and honoring the hardships women have faced throughout history.
The Netflix Defense
Or lack thereof…
The writers I'm more ready to forgive. The production of a television series, especially of the caliber of 'The Queen's Gambit,' takes exhaustive work and things can slip through even the most careful hands. However, Netflix's dismissal of Gaprindashvili upon being confronted raises some flags.
In an inclusion report written by Netflix's Vice President of Inclusion Strategy Vernā Myers, she refers to an "inclusion lens" through which employees at Netflix are called to work, asking "whose voice is missing? Who is being excluded? Are we portraying this authentically?" If Netflix as an entity intends to honor that call, it seems inappropriate to dismiss the concerns of a pioneering woman in chess history over a line that has had a real impact on her life.
Related article: Why Queen Elizabeth II Is One Of The Greatest Monarchs | Her Majesty Queen Elizabeth II of United Queendom of Great Britain & Northern Ireland (Video Insight)
Limited Time Offer – FREE Subscription to The Hollywood Insider
Click here to read more on The Hollywood Insider's vision, values and mission statement here – Media has the responsibility to better our world – The Hollywood Insider fully focuses on substance and meaningful entertainment, against gossip and scandal, by combining entertainment, education, and philanthropy.
Shows like 'The Queen's Gambit' ought to be celebrated for what they achieve, and in equal measure held accountable when something like this surfaces. What good is excellent representation and storytelling if it doesn't translate to action when the time comes to act uprightly?
This April, Anya Taylor-Joy will appear in 'The Northman,' and Moses Ingram will appear in 'The Ambulance,' Michael Bay's next action blockbuster.
 Cast: Anya Taylor-Joy, Bill Camp, Marielle Heller, Chloe Pirrie, Moses Ingram, Thomas Brodie-Sangster, Harry Melling
Creators: Scott Frank, Allan Scott
Cinematography: Steven Meizler | Editor: Michelle Tesoro | Producer: William Horberg
By Kevin Hauger
Click here to read The Hollywood Insider's CEO Pritan Ambroase's love letter to Cinema, TV and Media. An excerpt from the love letter: The Hollywood Insider's CEO/editor-in-chief Pritan Ambroase affirms, "We have the space and time for all your stories, no matter who/what/where you are. Media/Cinema/TV have a responsibility to better the world and The Hollywood Insider will continue to do so. Talent, diversity and authenticity matter in Cinema/TV, media and storytelling. In fact, I reckon that we should announce "talent-diversity-authenticity-storytelling-Cinema-Oscars-Academy-Awards" as synonyms of each other. We show respect to talent and stories regardless of their skin color, race, gender, sexuality, religion, nationality, etc., thus allowing authenticity into this system just by something as simple as accepting and showing respect to the human species' factual diversity. We become greater just by respecting and appreciating talent in all its shapes, sizes, and forms. Award winners, which includes nominees, must be chosen on the greatness of their talent ALONE.
I am sure I am speaking for a multitude of Cinema lovers all over the world when I speak of the following sentiments that this medium of art has blessed me with. Cinema taught me about our world, at times in English and at times through the beautiful one-inch bar of subtitles. I learned from the stories in the global movies that we are all alike across all borders. Remember that one of the best symbols of many great civilizations and their prosperity has been the art they have left behind. This art can be in the form of paintings, sculptures, architecture, writings, inventions, etc. For our modern society, Cinema happens to be one of them. Cinema is more than just a form of entertainment, it is an integral part of society. I love the world uniting, be it for Cinema, TV. media, art, fashion, sport, etc. Please keep this going full speed."
More Interesting Stories From The Hollywood Insider
– Want GUARANTEED SUCCESS? Remove these ten words from your vocabulary| Transform your life INSTANTLY
– A Tribute to Martin Scorsese: A Complete Analysis of the Life and Career of the Man Who Lives and Breathes Cinema 
– Do you know the hidden messages in 'Call Me By Your Name'? Find out behind the scenes facts in the full commentary and In-depth analysis of the cinematic masterpiece
– A Tribute To The Academy Awards: All Best Actor/Actress Speeches From The Beginning Of Oscars 1929-2019 | From Rami Malek, Leonardo DiCaprio To Denzel Washington, Halle Berry & Beyond | From Olivia Colman, Meryl Streep To Bette Davis & Beyond
– In the 32nd Year Of His Career, Keanu Reeves' Face Continues To Reign After Launching Movies Earning Over $4.3 Billion In Total – "John Wick", "Toy Story 4", "Matrix", And Many More
The Queen's Gambit, The Queen's Gambit, The Queen's Gambit, The Queen's Gambit, The Queen's Gambit, The Queen's Gambit, The Queen's Gambit, The Queen's Gambit, The Queen's Gambit, The Queen's Gambit, The Queen's Gambit, The Queen's Gambit, The Queen's Gambit, The Queen's Gambit, The Queen's Gambit, The Queen's Gambit, The Queen's Gambit, The Queen's Gambit, The Queen's Gambit, The Queen's Gambit, The Queen's Gambit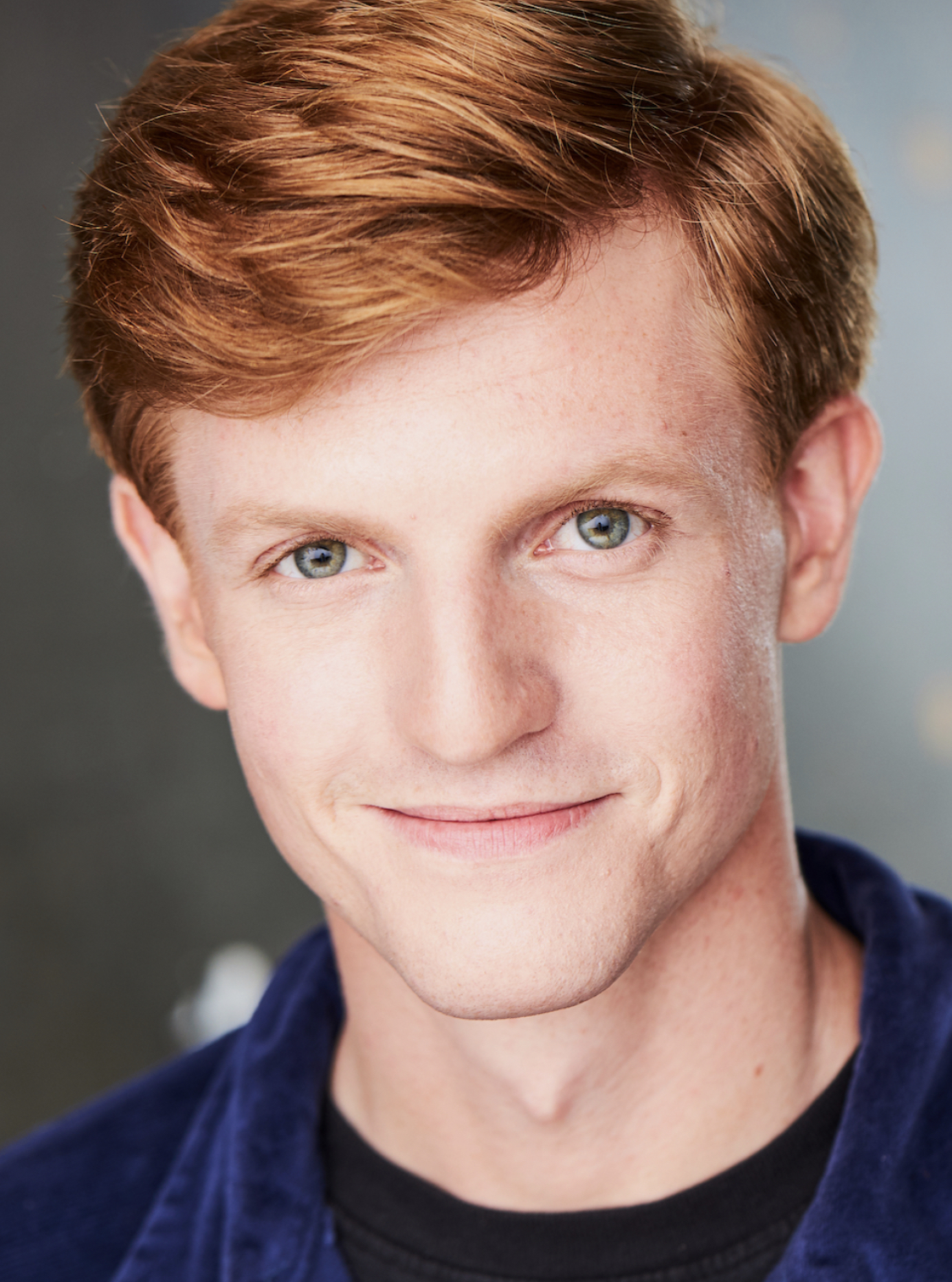 Kevin
Hauger
 is a writer and actor joyfully afflicted with cinephilia. 
Kevin
has spent thousands of hours discussing movies, theatre, music, games, anime, and the role of storytelling and entertainment in everyday life.
Kevin
 has a habit of giving everything from Oscar nominees to holiday fillers equal consideration, and finding meaning in the seemingly mundane. 
Kevin
was drawn to
The Hollywood Insider
mission to support substantive, meaningful journalism, as he believes discussion of art can affect us as profoundly as the art itself. He writes reviews and features that entertain and provoke, and that hopefully provide more questions than answers.