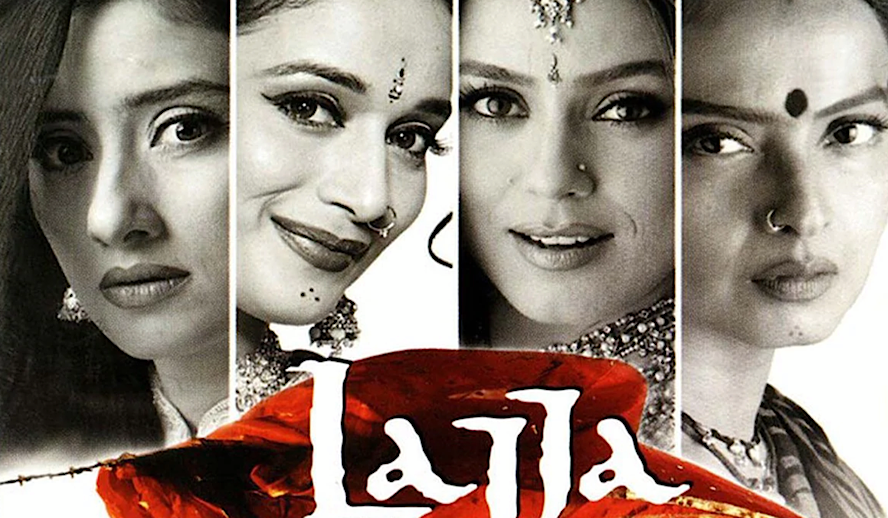 Photo: 'Lajja'
SPOILER ALERT – This article spills the hidden greatness within 'Lajja;' watch the film or spoil all of the good stuff by continuing to read. 
TRIGGER WARNING – 'Lajja' contains short clips of sexual assault, abuse, rape, and similar acts that some might find triggering. 
'Lajja' – When will change come?
Decades before the #metoo movement began, a Bollywood epic had become the voice for struggles that women face in India. A brilliant director made this saga, which had an ensemble cast of the biggest Bollywood actresses and actors of that time, all eager to speak up for women and utilize Cinema to make the world a better and India a safer country for women.
At this moment, as a young White girl (and with some social restrictions being in America), I have the freedom of choosing my sexuality, relationship status, wardrobe, and even the amount of shampoo I wish to dowse my locks with. Yes, you'd believe that to be silly, but the horrible truth is that women in India will have their heads forcefully shaved if they are believed to have been using too much shampoo. As a female writer in America, I have the freedom of analyzing, critiquing, and challenging religion, politics and targeting hateful people who view the world with blind eyes. The privilege that I have is undeniably something other women in the world would give their last breath for.
Related article: 'In the Heights' – Behind the Scenes and Full Commentary/Reactions from Cast & Crew
Yet, even in our country, women are challenged every waking moment of their lives by men who seek to damage women as they view them as objects. In America, while walking home alone at night as a woman without being targeted is impossible, in India, women who simply choose not to date a man will get acid thrown into their face to make them unappealing to anyone else. The mindset of "If I can't have you, then nobody can" leads men in India to ruining a woman's life, causing a near-death experience just because of his ego. As women, we are indescribably angry that this mindset, even in our age, continues to be in effect, and our voices are still silenced. It's the 21st century, and women, the creators of life, are still being raped, abused, and murdered because men still believe themselves to be "more than." And quite frankly, myself and other women are pushed over the edge of peaceful understanding but instead want change; now.
Director-writer Rajkumar Santoshi's 2001 film 'Lajja' is a terrifying portrayal of the abuse women face in India as men see them as objects with no purpose other than to be incubators. The film can be perceived into four chapters with Vaidehi (played by legendary Nepali actress Manisha Koirala – one of the greatest actress in Bollywood) as our guide showing the abuse against strong-feminist women who were feminists before the term had been turned mainstream. The storyline follows the lives of four women, Vaidehi, Maithili (Mahima Chaudhry), Janki (played by legendary actress Madhuri Dixit – one of the most famous actresses in Bollywood), and Ramdulaari (played by legendary actress Rekha who ruled the 70s and 80s).
The women are modern-day versions of Hindu mythological goddesses, and their characters are presented in chronological order within the corresponding "chapters." The names of the 4 main heroines are the various names of Sita from Sanatan Dharma epic 'Ramayana'. As per the epic which dates over 6000 years old, Sita was a princess from Nepal who marries an Indian king Ram and goes through many struggles in India culminating in a major war between good and evil. 
The lead woman, Vaidehi, acts as the conductor for the film, who is escaping from her abusive husband after finding out she is pregnant. With her husband, Raghu (Jackie Shroff), hot on her tail trying to steal her child, she discovers the harmful truth women go through being in the Indian patriarchy. These four women, along with other females from birth to death, are victims of male chauvinism, marital abuse, and downright disgusting hate and violence against being women. However, they are all fighting for their rights and dignity against the social norms and injustice as depicted within the script numerous times throughout the film. 
Related article: The Masters of Cinema Awards: Hollywood Insider Pays Tribute to 'Dil Se', Exclusive Interview with Director Mani Ratnam
Related article: Off the Beaten Path: 6 Small Countries That Are Excellent for Filming – Nepal, Georgia & More
'Lajja' is classic Hindi cinema, with Bollywood performances, that from an outside perspective felt odd considering the matter of the storyline but with research learned that it's a common use in their filmmaking style. 'Lajja' is meant to aim towards an Indian audience to create an impact of change for the male chauvinism and patriarchy within India, so by including Bollywood aspects, the director is targeting the audience who gravitates towards the musical glamour. This added with the top-class female cast alone, is a major success for this film even when it didn't do successfully in the box office because of the countries discrimination against the bitter truth the film reveals. People, more so politicians, and men do not like to see the reality of their actions and hate to see anyone challenge that they are in the wrong when we all know they are. 
The film is ahead of the #metoo movement created in 2006 and contains some of India's biggest actresses and actors from Bollywood from Manisha Koirala, Madhuri Dixit, Rekha, and Mahima Chaudhry. However, this film hurts to watch because it isn't made to be entertainment but rather to depict the horrible truth still occurring today. At this very moment, a woman in India is being abused, raped, humiliated, tortured, all because a man either can't have her or has the power to do anything he wants without consequences. 
Vaidehi's Story – "I'm not giving this baby to anyone. Never." 
Rajkumar Santoshi: "None of the characters or situations depicted in this film are imaginary or fictional, really speaking. They are echoes of what is happening all around us in our so-called civilized society. At best, these voices – cries and shrieks, pleas and whispers – have been amplified for deaf people to take note of. After all, the greatness of a civilization can only be measured by the status of its women." 
From the beginning, the audience is thrown into a wheel of emotions as a woman cries out for her mother in need of help. The film is a nightmare of reality, the things in our lives we wish to hide because how could anything so horrible be real? The director does a good job at pulling away from intense scenes in a way that doesn't detract from the narrative but makes it digestible for a sensitive audience. With purposeful symbolism, the director shows a red sari, a garment usually made of cotton or silk that women wear to celebrate their culture and traditions. This feminine, beautiful, and meaningful object for so many women is then stepped on, shredded, and burned. From this very moment, Santoshi is showing the treatment of Indian women and how their purpose in the world is deemed unnecessary unless they are serving men. 
Related article: MUST WATCH – The Hollywood Insider's CEO Pritan Ambroase's Love Letter to Black Lives Matter – VIDEO
Subscribe to The Hollywood Insider's YouTube Channel, by clicking here.
We are then introduced to Vaidehi, played by Manisha Koirala, who knows her place as the main character and can retract into the background when moving through the different chapters. She allows the other women to take the lead while also keeping her place as the conductor of the feminism movement. Vaidehi desires a good marriage, and rather a seemingly "normal" one as she wishes to be a wife with a trustworthy husband but instead, she is given the opposite. Living in New York, her husband, Raghu (Jackie Shroff), is a playboy who cheats on Vaidehi against her wishes. When they are at a club, she expresses her discontent with his actions, making him extremely upset enough to beat her on the rooftop of the building. 
Raghu: "I am…I am sorry. But you deserved it. This is not the way to behave with your husband." 
Also, at the party, another married man pushes himself onto her, insisting that they should get together as her husband is with another woman. Disgusted, she tells her husband of this other man's advances, but instead of supporting his wife, he sides with the man. 
Raghu: "Whatever he might say, nothing's happening without your consent. It's up to you, darling."

Vaidehi: "My consent? You have no objections? Your friend! Someone who ought to consider me his sister-in-law speaks to me in this mien, and you have no objections?"

Raghu: "Every man wants to have a relationship with a pretty woman. You're exotic. He gave it a try; he failed."
More than once, everyone around Raghu, apart from his wife, gives excuses for his actions. When things don't go his way, he gets aggressive, and yet nobody tells him that hitting his wife should be the lowest thing he ever does. 
Vaidehi: "Once he begins to understand that I'm human. He thinks I'm a machine. Like his car, to drive anywhere, anytime, at will. He ignores my feelings."

Raghu's Dad: "Minor incidents. Happen. You are Raghu's wife, the honor of our family. You will carry the lineage forth. You can't let him down."
Him, him, him; where is the acknowledgment of her feelings as she was the one receiving the blows from his fist after telling him that another man was trying to have intimate relationships with her. Upset by her completely, Raghu sends Vaidehi back to India expecting never to see her face again, but when he finds out she is pregnant, he insists she be returned to him. But, unfortunately, Raghu and his family only want her baby for an heir, and with their money, power, and social status, they are willing to do anything to retrieve her. But, Vaidehi knows the costs of returning to the abusive Raghu, so she goes on an escape, meeting various women along the way. 
Raghu: "For me, you are only an incubator. It's a matter of a few months. The moment I get my child. You are free." 

Vaidehi: "I'm not giving this baby to anyone. Never." 
Related article: Why Queen Elizabeth II Is One Of The Greatest Monarchs | Her Majesty Queen Elizabeth II of United Queendom of Great Britain & Northern Ireland (Video Insight)
Click here to read more on The Hollywood Insider's vision, values and mission statement here – Media has the responsibility to better our world – The Hollywood Insider fully focuses on substance and meaningful entertainment, against gossip and scandal, by combining entertainment, education, and philanthropy.
Maithili's Story – "I won't be quiet." 
Vaidehi's escape is the first chapter, the second chapter being Maithili's wedding of which is the easiest story to digest of the four. We are introduced to Raju (Anil Kapoor), a thief and a wonderful man whose ideology is feminist and kind. Raju takes Vaidehi under his wing as the pair sneak into the wedding, and more than enough witty commentary on the Indian wedding traditions are made. It's difficult to say my favorite character, but I do believe it's Raju, whose comedy and open-mindedness has a fantastic relief in the intense content. Maithili's father is a highly anxious but loving man who sold all of his belongings to pay for his daughter's wedding and the groom's father's high requests. The bride-to-be is in love with the idea of love but cannot be fazed by her father's struggle of supporting her marriage. 
Maithili: "We were in college together. We started liking each other. The families got to know; an alliance was talked about. And today, I'm getting married." 

Vaidehi: "Are you glad?" 

Maithili: "Elated! What more does a girl want? A good husband, a nice home, and a lovely child."
At the start of the wedding, we get an idea that Maithili wants the marriage, but as time passes, we can see that she is doing it to please her family's traditions and honor her father. These are young girls who are being thrown into marriage, knowing they will never be allowed to return home when they want to. For a daughter who loves her father endlessly, knowing that a wedding which is supposed to be a celebration is actually a going-away party for a life she will never see again that could never be easy.
When money does not come around, Maithili cracks and ends the wedding and marriage before the final vows could happen, the groom's family was requesting far too much money, and the bride's father had done everything he could, but it wasn't enough. And when the knowledge went about that Raju, a thief had been in the bride's room for an hour, gossip of what occurred surfaced, marking the bride with promiscuous behavior. In fact, Raju had just been hiding as he was a thief, and Maithili had come to enjoy his presence. 
Maithili: "I won't be quiet. This is the end." 

Older Woman: "It's not your fault. It's our fault. What you said today…what you did. If we'd said it in our times. If we'd done this, you wouldn't have to face it. You might have to face troubles. But womankind will find courage. A lot of courage. Bravo, my dear." 

Raju: "I'm not sorry to be caught. But I'm glad that a girl has been released from the rotting customs of our society."
Related article: The Hollywood Insider's CEO Pritan Ambroase: "The Importance of Venice Film Festival as the Protector of Cinema"
Related article: The Masters of Cinema Archives: The Hollywood Insider Pays Tribute to 'La Vie En Rose', Exclusive Interview with Director Olivier Dahan
Related article: – Want GUARANTEED SUCCESS? Remove these ten words from your vocabulary| Transform your life INSTANTLY
Janki's Story – "Don't pity the girl."
In the third chapter, Vaidehi goes to Raju's home, where she meets Janki (Madhuri Dixit), an actress and theatre performer. Janki is branded as a racy actress because she lives her life as she wishes and is strong-minded; she definitely comes in for a close second as my favorite. In addition, she is pregnant and unmarried, making her situation judged by everyone. At a movie screening, Janki teaches Vaidehi how to whistle, similar to a "cat-call," making Vaidehi open up a part of herself she had closed off because of social norms. 
Janki: "Don't pity the girl. God filled girls with everything in this universe that is good. If she wishes, she'll give everyone a run for their money."
When the father of Janki's child asks her to have an abortion because he has been persuaded into believing traditions, she is infuriated. To Janki, he is judging her character, and she is not going to stand around and take any of it. So instead, during a theatre performance, she breaks from the script and speaks with her heart against the judgment and abuse towards women.
Janki: "These men say anything. They don't even spare a thought. – The day you speak with your heart, they'll brand you a whore. – For centuries, woman gave her life for man. Has any man ever died for his woman on the pyre? Is there any fast for them? – Let all men go to hell! We give them the status of a father. And they clamber on our heads!" 
In the play, according to traditions, Janki's character was supposed to be burned for her "promiscuous" behaviors, but Janki refuses, and the audience is beyond angry. So they trash the theater and have a riot outside, awaiting the exit of Janki. To the men, she slighted religion and deserves to die, so when she exits the theater, the riot calls her a prostitute, slut, and requests she be murdered or enter a mental hospital.
Janki: "I haven't slighted religion. I just raised a question, which has been rising in women's minds for centuries. They want me dead because they have no answer!" 
When Janki, head held high, enters through the crowd to be transported to an asylum, the riot attacks and beats her. Mind you, she's pregnant, and when the men punch, beat, and step on her face, she loses her baby. If you have not noticed by now, from a westerner's perspective, the script is a goldmine of well-written feminist content. 
Vaidehi: "And men of good families, even with a wife at home, have the liberty to ogle at other women! You men don't trust your own selves. That is why you keep women in veil! You hide her in corners! Imprison her behind bars!"
Related article: The Jewish Actresses Who Ruled as Bollywood Heroines in Secret, and Shaped the Largest Film Industry in the World
Related article: Bollywood Mega-Star Kajol's 'Tribhanga': What Happens when Society Isn't Ready for Progressive Feminism?
Ramdulaari's Story – "It will change. When a woman learns to appreciate herself." 
In the fourth chapter, Vaidehi meets Ramdulaari (Rekha), a village midwife and a female badass. As opposed to the others, this chapter is the most difficult to watch as Ramdulaari goes through the worst a woman could endure from the actions of men. In this chapter, we are also introduced to Bulwa (Ajay Devgn), a crime-fighting man with feminist views and is also easily one of my favorite characters. I suppose by now, you can tell I enjoy people who are headstrong and feminist. Also, quick side-note, you do not need to be a woman to be a feminist, which is a common misconception; instead, you just need to be a good person who believes in equality for everyone. Bulwa's action sequences, along with the Bollywood performances and comedy, lightens the mood, but with a small break of solemn tone, we are thrown back into it. 
Bulwa: "Those who are men never hurt women and kids. And those who do, Bulwa loves to hunt such beasts." 
Rekha poured her soul into her character, and the portrayal is undeniably untouchable. She's one of those actresses who make acting appear natural, making a film even more impactful. But, of course, she plays some of the most intense scenes that require audiences to know a trigger warning beforehand. For example, when a man in the village almost drowns his newborn baby girl in milk, begging for it to be reborn as a male, Ramdulaari was there to save the baby girl. 
Ramdulaari: "You men are a burden to Earth! – What will remain in the world if you kill a mother?"
Time has changed, years have gone by, and yet society stays the same, and women are in the same situation being mistreated by men. In their culture, a woman's life is to serve men and then die; of course, this isn't the way women wish for it to be, but they do not have a choice. Women are the creators of men, but the same men say that women are the burden. Let me say that again; women create men. Women's bodies create your lives, and yet, they abuse, rape, and murder them because men are allowed to be promiscuous, disgusting, and hateful without consequence time and time again. 
Ramdulaari: "It will change. When a woman learns to appreciate herself. When she respects herself." 
When Ramdulaari's son makes the mistake of falling in love with the landlord's daughter, Ramdulaari pays the price men have made. She is raped and burned alive. A woman, who cared for the village, aided in children's birth was viciously raped and burned alive. 
Related article: Aditya Chopra's Expresses Love for Father Yash Chopra on Golden Jubilee of Bollywood's Yash Raj Films Studio
Related article: EXCLUSIVE: Ayushmann Khurrana Interview – India's Tom Hanks is Transforming Bollywood and Indian Society while Destroying Toxic Masculinity
"Hail, Goddess!" 
Bulwa: "They were brave women who fought the hypocrites. They took on a system fraught with evil customs. And suffering is a part of one's struggle. Have faith in them. Their sacrifice will not go in vain."
Raghu comes close to capturing Vaidehi, but before he can, Bulwa almost kills him, but he doesn't because Vaidehi's kind heart stops Bulwa from doing so. It is not because she cares for Raghu, but it is because she has self-respect, and that is what she is protecting. With a fight sequence of Bulwa against those who raped and murdered Ramdulaari, the man who committed the crime is presented in front of an audience. Vaidehi comes to stand alongside the man, and in the most impactful moment in the film, she emotionally and impactfully speaks to the audience and the world. 
Vaidehi: "A man who rapes women has no right to beget such honor. – A man who can rape a pregnant woman can rape his own mother too. And you know what you call such people in your own words. – A land where womenfolk are given the exalted position of Goddesses, a land where people scale mountains singing glories to the Goddess Mother, a woman, a mother, was raped and burnt alive. And no one even bothered to enquire. Such is the hypocrisy of a nation in which I was born. I'm ashamed of that. To see my menfolk remain mute spectators to atrocities perpetrated in their presence, I feel ashamed to acknowledge their impotence.

I feel ashamed when I see womenfolk rendered helpless. This is what women should do. And this, they mustn't. This is right for her, and this is wrong. To those who shackle the minds of the womenfolk, I ask how many more sacrifices do you need? How many of us will you kill? Even today, in several villages, the female child is killed at birth. Several unmarried girls kill themselves for fear of not taking enough dowry to their in-laws.

And yet others are burnt alive after marriage. Even before a girl can think for herself, she is married away as if she were a burden they want to get rid of. A woman who has not borne a child is spurned with the label of a barren woman. Is a woman only a baby-producing machine then? Does she have no personality of her own? Does she have no identity she can call her own? There are people who raise a storm in the name of culture and religion. Why don't they raise a voice against these evils? – In a society where the one who speaks the truth is declared "mad," and the one who remains silent is called "wise," who will ever speak the truth? I have spoken the truth.

And I know I will be burnt alive today. And why not? Because this is the nation where Sita, who returned safely from the clutches of Ravana, was forced to stand a test by fire by her own husband, Rama! From Sita to Maithili to Janki to Ramdulaari, so many women are being charred in vicious fires! And they will continue to burn in the future! Because we do not feel a sense of shame anymore! Every trace of shame and humanity is dead for us." 
My words can never amount to Vaidehi's, but after her moving speech of truth, the women beat the man to death. The end of the film is a bit "happily-ever-after" as Raghu asks for forgiveness after witnessing her powerful words, and he is given just that as Vaidehi moves back to New York with him. They have their child, Raju makes an appearance as a taxi driver in NY and tells Vaidehi he married Maithili, and even Janki is in NY as a dancer. Vaidehi and Raghu are working for organizations that uplift women, and all truly has become good even with the atrocities in India and throughout the discrimination against men and women. 
Related article: World in Shock – Loss of Two Bollywood Icons Rishi Kapoor and Irrfan Khan
Related article: 'Shubh Mangal Zyada Saavdhan': A Win for Bollywood With Gay Love Story Starring A-List Star Ayushmann Khurrana
Before watching 'Lajja,' and as a film lover, I know that the chances of the general American public watching the film is very slight. One of the reasons is that the trailer does no justice for the film, and I'm even considering editing a version that depicts the film in the way it should be. The second reason is that it's foreign, and we all are very aware that Americans are privileged as opposed to other parts of the world. If something is not spoken in English, they do not wish to watch or read; however, Netflix has been creating dubbed versions of many foreign films that are quite successful.
If I have a say in anything, it's that I believe 'Lajja' is more than worthy, even after two decades, to get a dubbed version for more accessible and more successful viewing. Quite honestly, the sound design for 'Lajja' is already not the best, as a few lines are most evidently not in sync, and even in 2001, this doesn't fly as films in the '90s are more than capable of producing good sound design. 
For me, the real beauty comes from the script, which is easy to translate and empower women by simply copy, paste, and share. Each woman depicts their personal yet critical message of feminism that at the same time celebrates the existence of women and addresses their empowerment. As a westerner, this was the first Hindi cinema I had ever seen, probably not the best move, but I do not want to be someone who stays away from the truth of my privilege. The film is deeply disturbing with its shock value and ultra-realism, so it is not a simple watch but instead made for impact, purpose, and change.
Change of which has still not occurred as Indian women continue to be abused, raped, and viciously murdered because a man has the power to do so without consequences. It's been far too long with this treatment towards women, the most spiritually powerful creature in this world whose body creates life. The same lives that are disgustingly ruining the creators of life. We, women, are angry. Disgusted. And downright done. We should not be afraid to walk home alone at night or to use shampoo. We should not be afraid of showing our faces or wearing shorts because the weather is hot or because we damn well feel like it. Control yourself and treat women with honor as they are goddesses amongst us. True, beautiful, and otherworldly goddesses. Hail, goddesses, and a massive fuck you to anyone who disrespects them! 
Related article: Bollywood Wins With Lesbian Romantic Film Starring Sonam Kapoor
Related article: Must Watch – 'Super Deluxe': An Oscar-Worthy Foreign Film With A Powerful Message
Where To Watch 'Lajja'
'Lajja' is available to watch on the following streaming platforms, Amazon Prime Video, Apple TV, and Google Play. 
Where To Find The Stars
With an unknown release, Rajkumar Santoshi's next directorial piece is for '21: Battle of Saragarhi' starring Randeep Hooda, Vikramjeet Virk, and more. As said on IMDb about '21: Battle of Saragarhi,' "The film is based on the battle from the 19th century when 12,000 Afghans attacked a British Indian Contingent, which also comprised of 21 Sikhs who went on to become the heroes of the mission."
Released June 10, 2021, Manisha Koirala can be seen in Geeta Malik's 'India Sweets and Spices' alongside Sophia Ali, Rish Shah, and more. As said on IMDb about 'India Sweets and Spices,' "When college freshman Alia returns home for the summer, she discovers secrets and lies in her parents' past that make her question everything she thought she knew about her family."
With an unknown release, Jackie Shroff can be seen in Rohit Shetty's 'Sooryavanshi' alongside Akshay Kumar, Katrina Kaif, and more. As said on IMDb about 'Sooryavanshi,' "Sooryavanshi traces the acts and serious antics of DCP Veer Sooryavanshi, the chief of the Anti-Terrorism Squad in India."
Click here to read The Hollywood Insider's CEO Pritan Ambroase's love letter to Black Lives Matter, in which he tackles more than just police reform, press freedom and more – click here.
An excerpt from the love letter: The Hollywood Insider's CEO/editor-in-chief Pritan Ambroase affirms, "The Hollywood Insider fully supports the much-needed Black Lives Matter movement. We are actively, physically and digitally a part of this global movement. We will continue reporting on this major issue of police brutality and legal murders of Black people to hold the system accountable. We will continue reporting on this major issue with kindness and respect to all Black people, as each and every one of them are seen and heard.
Just a reminder, that the Black Lives Matter movement is about more than just police brutality and extends into banking, housing, education, medical, infrastructure, etc. We have the space and time for all your stories. We believe in peaceful/non-violent protests and I would like to request the rest of media to focus on 95% of the protests that are peaceful and working effectively with positive changes happening daily. Media has a responsibility to better the world and The Hollywood Insider will continue to do so."
Ways to support Black Lives Matter Movement to end systemic racism
More Interesting Stories From The Hollywood Insider
– Want GUARANTEED SUCCESS? Remove these ten words from your vocabulary| Transform your life INSTANTLY
– Compilation: All James Bond 007 Opening Sequences From 1962 Sean Connery to Daniel Craig
– Do you know the hidden messages in 'Call Me By Your Name'? Find out behind the scenes facts in the full commentary and In-depth analysis of the cinematic masterpiece
– A Tribute To The Academy Awards: All Best Actor/Actress Speeches From The Beginning Of Oscars 1929-2019 | From Rami Malek, Leonardo DiCaprio To Denzel Washington, Halle Berry & Beyond | From Olivia Colman, Meryl Streep To Bette Davis & Beyond
– In the 32nd Year Of His Career, Keanu Reeves' Face Continues To Reign After Launching Movies Earning Over $4.3 Billion In Total – "John Wick", "Toy Story 4", "Matrix", And Many More
lajja, lajja, lajja, lajja, lajja, lajja, lajja, lajja, lajja, lajja, lajja, lajja, lajja, lajja, lajja, lajja, lajja, lajja, lajja, lajja, lajja, lajja, lajja, lajja, lajja, lajja, lajja, lajja, lajja, lajja, lajja, lajja, lajja, lajja, lajja, lajja, lajja, lajja, lajja, lajja, lajja, lajja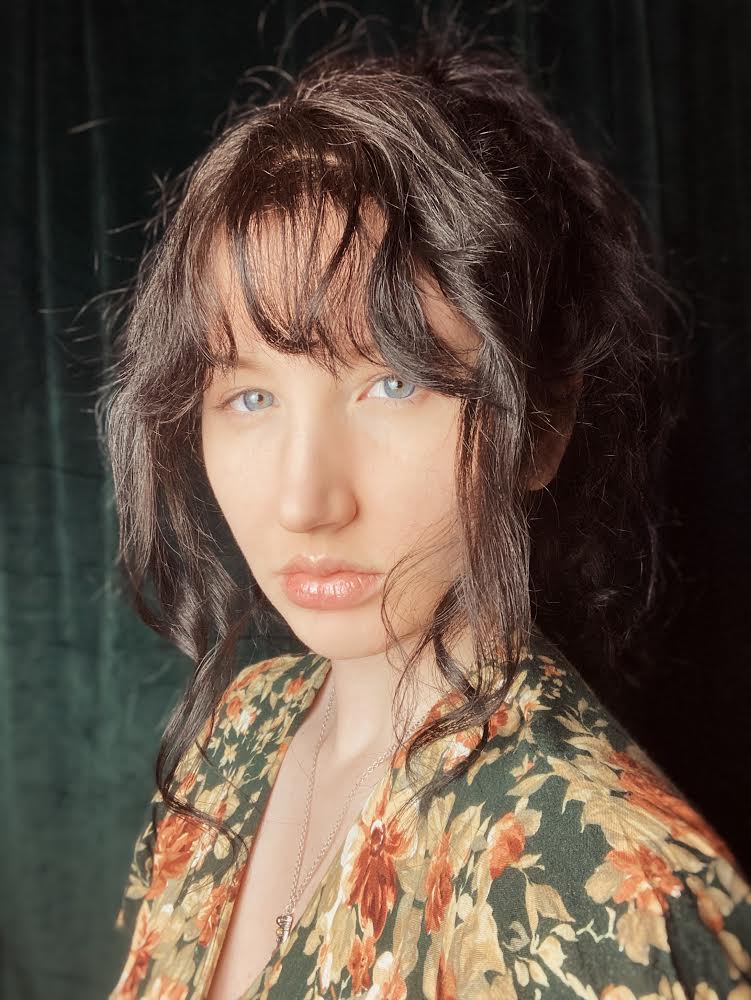 Isabella Brownlee is an experienced writer, video editor and filmmaker. She is currently a writer for Hollywood Insider, focusing on detailed and thought-provoking film reviews and articles discussing truth and impact in the film industry. Driven by self-awareness and unique perspectives, she takes utmost pride in providing others with emotionally impacted knowledge about the film industry. As a writer, her main goal is to connect with the audience and those who find themselves in the back of the bleachers unknown to anyone but beautifully aware of the world. In addition to her primary job functions, Isabella creates and edits videos/films personally and professionally. Aligning with Hollywood Insider's mission of sharing impactful and influential content, Isabella hopes to enrich her readers with positivity and truth.