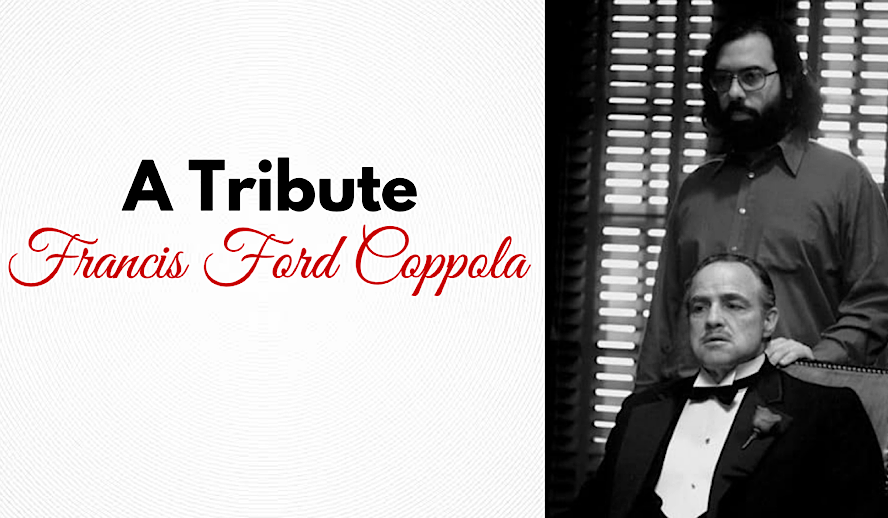 Photo: Francis Ford Coppola
Humble Beginnings
Francis Ford Coppola has been well-known for directing the ground-breaking 'Godfather Trilogy.' Before he decided to sit on the director's chair and make some of the most influential movies of his career, Coppola was a boy who grew up confined to bed with polio when he was nine years old. During his time indoors, he would create puppet shows in order to entertain himself. Eventually, he developed a keen interest in making 8-mm films. Despite the fact that he was born in Detroit Michigan, he lived in Queens, New York City with his father who was a musician himself and played in several orchestras. As he got older, he attended Hofstra University and earned a B.A degree in drama, and eventually continued to higher education by receiving a Master of Fine Arts degree in filmmaking at the University of California at Los Angeles. Throughout that time, Coppola started working for Roger Corman, the famous producer and director who made low-budget horror films. 
Things to do: 
Click here to read more on

The Hollywood Insider's

vision, values and mission statement here – Media has the responsibility to better our world –

The Hollywood Insider

fully focuses on substance and meaningful entertainment, against gossip and scandal, by combining entertainment, education, and philanthropy.
Eventually, Roger Corman gave Coppola a chance to direct a horror film that he had written 'Dementia 13,' which was released in 1963. He was also under contract for the company Seven Arts. He spent his time co-writing the film 'Is Paris Burning?' and 'This Property Is Condemned.' Eventually, he earned his spot in the director's chair again as he wrote and directed 'You're a Big Boy Now' (1966) and utilized it as his thesis project for UCLA. At one point, Warner Brothers saw his thesis film and were in awe. 
They decided to sign Coppola to direct the 1968 play-based film, 'Finian's Rainbow.' The story focused on an Irishman and his daughter who steals a magic pot of gold that belonged to a leprechaun. They relocate to America, where they have disagreements with the property-owners and a money-hungry and racist politician. The film was nominated for two Oscars: best sound and best music. A year later, he worked on 'Rain People,' which portrayed a pregnant housewife from Rhode Island who decides to leave her husband. The movie also starred James Caan and Robert Duvall.
Francis Ford Coppola – The 1970s
After pushing towards the late sixties with his film 'The Rain People,' Francis Ford Coppola took the liberty to produce George Lucas' debut film, 'THX 1138,' based on his short film. Even though the film was not a financial success at the box office, it was praised for the impressive production design and the story's take on a dystopian society where it is forbidden for two human beings to have sexual intercourse. The film became a cult favorite for sci-fi fans. Nonetheless, Coppola won his first Academy Award for the screenplay for 'Patton.' The win was shared with Edmund H. North.
In 1972, Coppola made a great directorial contribution to the world by releasing the crime drama epic, 'The Godfather'  based on Mario Puzo's best-selling novel. The movie has redefined the crime drama genre by exploring the dynamics of a mafia family, and how far a son will go to take his father's place of being a leader of an organized dynasty. The film stars Marlon Brando as Don Vito Corleone, the father and leader of the Corleone family. Al Pacino plays the son who eventually takes the role as the Godfather after his father's death. The film was violent and melancholic. It did not glorify the mafia, it only explored the rise-to-power aspect of how the son is in the position of following his father's footsteps. The film received three Oscar wins: best actor, best picture, and best adapted screenplay.
WATCH THE TRAILER of the Film and the Revolution: 'Can I Go Home Now?' The Children of Ukraine Continue to Ask | Official Trailer Launch Cannes 2023
Two years later, he released 'The Conversation,' starring Gene Hackman as a surveillance expert who believes that a couple that he is spying on will get killed. In the same year, he also released "Godfather Part II,' which proved to be a superior sequel. The movie even contains flashbacks which also makes the film a prequel to the first one since Robert DeNiro played as the young Vito Corleone who rose to power by immigrating from Italy to living in Little Italy, and slowly becoming the mob boss for his community. The film won six academy awards: Best Picture, Supporting Role, Best Director, Best Adapted Screenplay, Best Art Direction, and Best Music – Dramatic Score. The film beat Coppola's second film for Best Picture of the year ('The Conversation').
In 1979, Francis Ford Coppola released his war epic, 'Apocalypse Now,' which focuses on a soldier (played by Martin Sheen)  who is hired on a secret mission to terminate a renegade Special Forces Colonel (played by Marlon Brando) who had gone insane. The story of the film takes place in Vietnam, but it took place in the Philippines. There were natural disasters that interfered with shooting schedules which caused delays. Martin Sheen, the actor who played as the protagonist in the movie, had suffered from a heart attack and almost died. At one point, Coppola went from having a $12 million budget to $30 million in order to resume filming. The director even had to spend some of his own personal money. With this result, the movie received eight Academy Award nominations, including best picture and best director.
Related article: The Hollywood Insider's CEO Pritan Ambroase: "The Importance of Venice Film Festival as the Protector of Cinema"
Related article: The Masters of Cinema Archives: The Hollywood Insider Pays Tribute to 'La Vie En Rose', Exclusive Interview with Director Olivier Dahan
Related article: – Want GUARANTEED SUCCESS? Remove these ten words from your vocabulary| Transform your life INSTANTLY
The 1980s
During the new decade, Coppola wrote and directed the romantic comedy, 'One from the Heart' (1982). Just like his previous film 'Apocalypse Now,' 'One from the Heart' had a budget expansion, going from $2 million to $27 million. To make matters worse, the film did not perform well at the box office.
Nonetheless, he made two adaptations of S.E Hinton's novels that got released in 1983. The first one was 'The Outsiders' which tells a story about a poor-class gang called "the Greasers" who are in rivalry with a rich one. The movie became famous for having an all-star cast (Tom Cruise, Rob Lowe, Emilio Estevez, Patrick Swayze, C. Thomas Howell, Ralph Macchio, Matt Dillon, and Diane Lane). Eventually, all the cast members had successful careers over the years. The second film 'Rumble Fish' had an arthouse approach to a delinquent's story, since it was also shot in black and white. The movie starred Matt Dillion, who plays as Rusty James, leader of a gang, who aspires to be feared like his older brother (played by Mickey Rourke).
In 1984, the director returned to making a gangster film called 'The Cotton Club,' taking place in 1930's Harlem. Two years later, he made his fantasy comedy-drama film 'Peggy Sue Got Married,' starring Kathleen Turner as a woman who is close to being divorced. She eventually discovers herself shipped back to the moments of her senior year in high school in 1960. It was a project that Coppola never wrote. The story was written by Jerry Leichtling and his wife Arlene Sarner. The film proved to be a box office success along with other films like 'Top Gun' and 'Aliens.' The film received three Oscar nominations – best actress, best cinematography, and best costume design.
The 1990s
Coppola began the 90's by releasing 'The Godfather Part III,' the third installment of the 'Godfather films.' The movie reunites some of the same cast members from the past films such as Al Pacino, Diane Keaton, and Talia Shire. It features Andy Garcia playing Vincent Mancini, the long lost son of the late Santino 'Sonny' Corleone. The film had mixed reviews since film critics believe that the third installment did not live up to the same epic storytelling as the first two had. However, other film critics and audiences believe that the third part of the saga should not be compared to the likes of the first and second one and should be appreciated as a stand-alone film in its own right. It has been sixteen years since the last sequel. The film received seven Oscar nominations including for best picture and director.
Related Video: Full Commentary on 'Top Gun: Maverick': Tom Cruise, Val Kilmer, Jennifer Connelly, Miles Teller
Related video: 'Top Gun: Maverick' Full Premiere Reactions: Tom Cruise, Val Kilmer, Jennifer Connelly, Miles Teller
Related video: EVOLUTION: Every Tom Cruise Role From 1981 to 2021, All Performances Exceptionally Poignant
After the success of 'The Godfather Part III,' Francis Ford Coppola was fortunate to direct 'Bram Stoker's Dracula' (1992), the adaptation of the beloved horror novel. Gary Oldman's haunting and seductive performance was highly praised. In this version, he chases for his possibly reincarnated love (played by Winona Ryder). The movie critics noted how Coppola's film did a good job of using shadow puppetry, practical effects which was handled by the director's son, Roman Coppola (who is also the film's second unit and visual effects director). The film became a financial success for the box office and became a cult classic.
In 1996, the prestigious director finally had the opportunity to work with Robin Williams for the movie 'Jack,' a tale about a 10-year-old boy who has a hard time making friends his age due to his cells that make him age faster than a normal child. The following year, he tackled another novel adaptation by doing 'The Rainmaker.' Matt Damon stars as Rudy Baylor, a young lawyer in Memphis who rails against other business attorneys, crooked judges, and cruel husbands – all with the assistance of another lawyer (played by Danny DeVito) who has not passed his bar exam. To make things interesting, it is Rudy's first case.
Related article: MUST WATCH – The Hollywood Insider's CEO Pritan Ambroase's Love Letter to Black Lives Matter – VIDEO
Related article: Why Queen Elizabeth II Is One Of The Greatest Monarchs | Her Majesty Queen Elizabeth II of United Queendom of Great Britain & Northern Ireland (Video Insight)
Related article: All Best Actor/Actress Speeches From The Beginning Of Oscars 1929-2019 | Hollywood Insider
2000's
In 2007, Francis Ford Coppola released another directorial movie, 'Youth Without Youth,' an adaptation of a novella written by Mircea Eliade, which concentrates on a Romanian professor in his seventies (played by Tim Roth) who becomes decades younger when he is struck by lightning on the day before the second World War. The film received mixed reviews since it tried to mix several genres all at once with a confusing plot. Two years later, Coppola released his black and white film,  'Tetro,' a story about a teenager who travels to Buenos Aires, Argentina to find his long-missing older brother. The film did not do well in the box office, but was loved by film critics this time around.
In 2011, he directed his horror film, 'Twixt.' It focuses on a an unlucky horror writer (played by Val Kilmer) who gets involved in a mysterious murder that has to do with a young girl (played by Elle Fanning).
It seems that regardless of whether his new films receive high praise or not, Coppola is still the genius filmmaker that has made his mark in the film industry. It is not known whether his next film 'Megalopolis' will be made. One thing for sure, he will always be remembered as an auteur filmmaker who has always fought for his visions regardless of the highs and lows of his career. 
By Marco Castaneda
Click here to read The Hollywood Insider's CEO Pritan Ambroase's love letter to Cinema, TV and Media. An excerpt from the love letter: The Hollywood Insider's CEO/editor-in-chief Pritan Ambroase affirms, "We have the space and time for all your stories, no matter who/what/where you are. Media/Cinema/TV have a responsibility to better the world and The Hollywood Insider will continue to do so. Talent, diversity and authenticity matter in Cinema/TV, media and storytelling. In fact, I reckon that we should announce "talent-diversity-authenticity-storytelling-Cinema-Oscars-Academy-Awards" as synonyms of each other. We show respect to talent and stories regardless of their skin color, race, gender, sexuality, religion, nationality, etc., thus allowing authenticity into this system just by something as simple as accepting and showing respect to the human species' factual diversity. We become greater just by respecting and appreciating talent in all its shapes, sizes, and forms. Award winners, which includes nominees, must be chosen on the greatness of their talent ALONE.
I am sure I am speaking for a multitude of Cinema lovers all over the world when I speak of the following sentiments that this medium of art has blessed me with. Cinema taught me about our world, at times in English and at times through the beautiful one-inch bar of subtitles. I learned from the stories in the global movies that we are all alike across all borders. Remember that one of the best symbols of many great civilizations and their prosperity has been the art they have left behind. This art can be in the form of paintings, sculptures, architecture, writings, inventions, etc. For our modern society, Cinema happens to be one of them. Cinema is more than just a form of entertainment, it is an integral part of society. I love the world uniting, be it for Cinema, TV, media, art, fashion, sport, etc. Please keep this going full speed."
More Interesting Stories From The Hollywood Insider
– Want GUARANTEED SUCCESS? Remove these ten words from your vocabulary| Transform your life INSTANTLY
– A Tribute to Martin Scorsese: A Complete Analysis of the Life and Career of the Man Who Lives and Breathes Cinema 
– Do you know the hidden messages in 'Call Me By Your Name'? Find out behind the scenes facts in the full commentary and In-depth analysis of the cinematic masterpiece
– A Tribute To The Academy Awards: All Best Actor/Actress Speeches From The Beginning Of Oscars 1929-2019 | From Rami Malek, Leonardo DiCaprio To Denzel Washington, Halle Berry & Beyond | From Olivia Colman, Meryl Streep To Bette Davis & Beyond
– In the 32nd Year Of His Career, Keanu Reeves' Face Continues To Reign After Launching Movies Earning Over $4.3 Billion In Total – "John Wick", "Toy Story 4", "Matrix", And Many More
francis ford coppola, francis ford coppola, francis ford coppola, francis ford coppola, francis ford coppola, francis ford coppola, francis ford coppola, francis ford coppola, francis ford coppola, francis ford coppola, francis ford coppola, francis ford coppola, francis ford coppola, francis ford coppola, francis ford coppola, francis ford coppola, francis ford coppola, francis ford coppola, francis ford coppola, francis ford coppola, francis ford coppola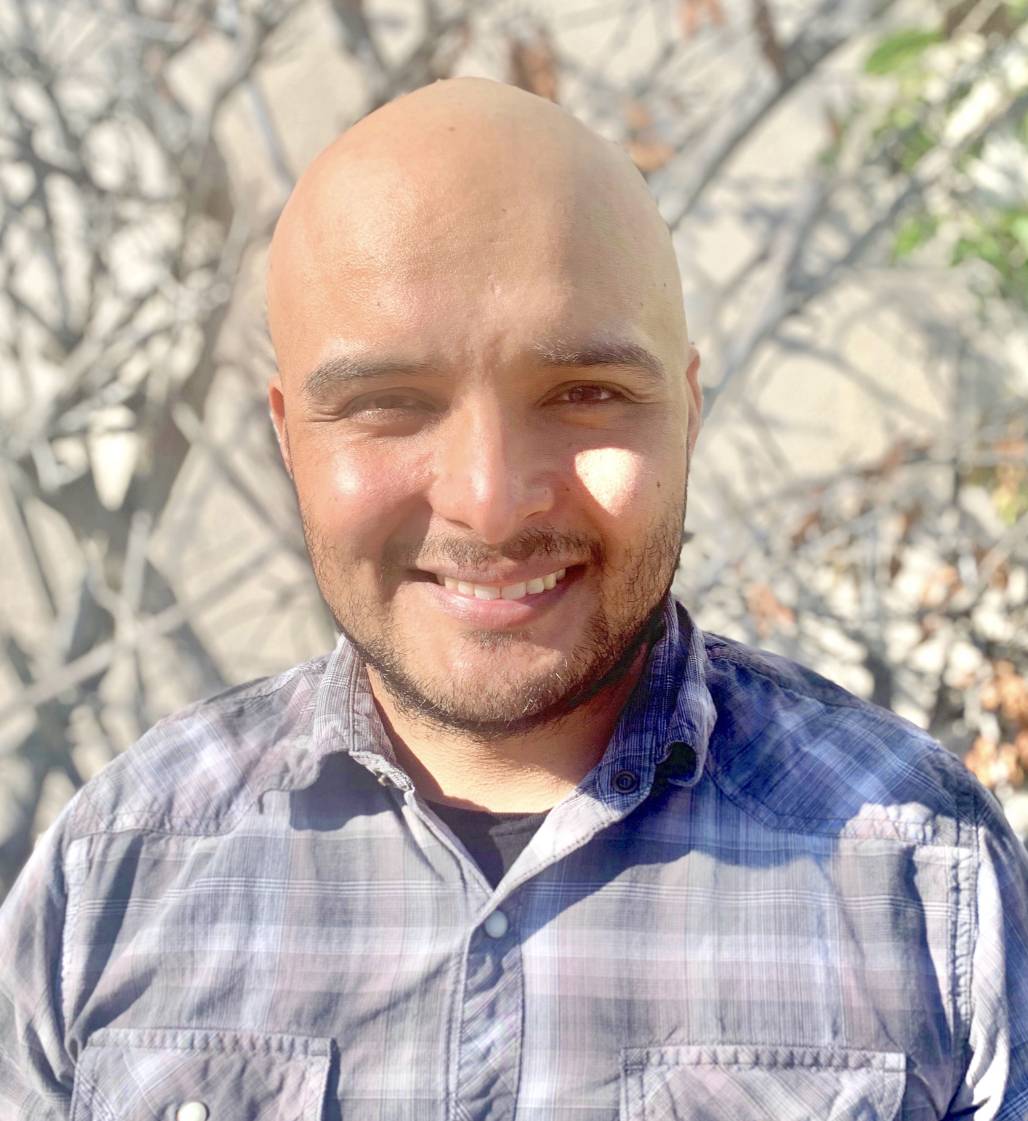 Marco Castaneda is a graduate student at the California State University, Los Angeles. He is currently pursuing his Master of Fine Arts Degree in Television, Film, and Theatre, and expects to graduate in the Spring of 2023. He has a strong passion for creating stories as well as reading them. Marco believes that art helps people to give a unique perspective of our lives and the lives of others. He is also currently a substitute teacher for K-12th grade and hopes to teach students how to use their creativity through all aspects and subjects of their lives and not to be afraid of using their talents.