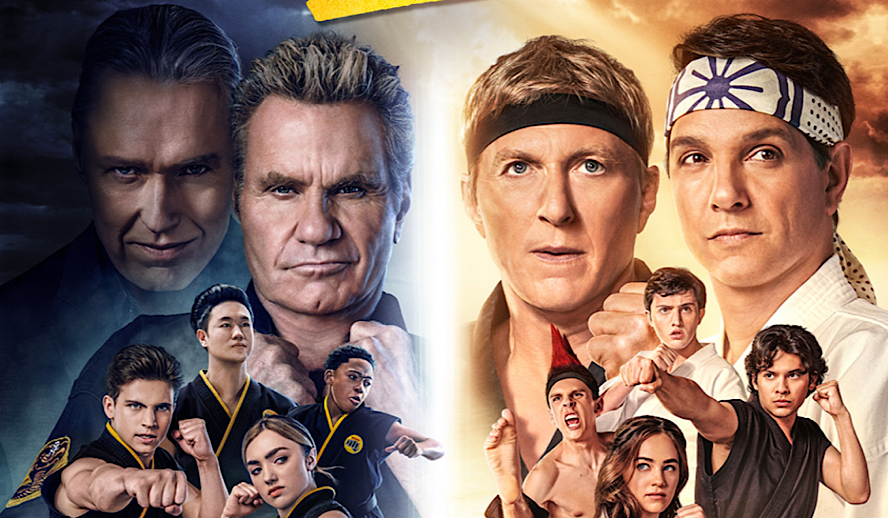 Photo: 'Cobra Kai'
The hit show 'Cobra Kai' has just recently come out with its fourth season, and it has been massively successful due to the fact that it replicates the distinct truth between good and evil found in reality. That truth being that all humans are flawed and are capable of both good and evil alike. This show reflects this truth through the personal development of each of the characters. Some characters like Daniel LaRusso (Ralph Macchio) in 'Cobra Kai', are portrayed as all-around well-intending, level-headed, kind, generous people and yet they still have moments in the show where they let their emotions and ego get the better of them. This portrayal of kind yet flawed people is an extremely realistic account and depiction of what people in real life are truly like. 
Related article: EXCLUSIVE: 'Dune' Full Commentary, Reactions, Making Of – Timothee Chalamet, Zendaya, Oscar Isaac
Related article: 'No Time to Die' Full Commentary, Behind the Scenes & Reactions, Daniel Craig, Rami Malek, Bond
Related article: 'In the Heights' Full Commentary & Behind the Scenes +  Reactions – Lin Manuel Miranda, John M. Chu
Related article: All Best Actor/Actress Speeches From The Beginning Of Oscars 1929-2019 | Hollywood Insider
Related article: 'House of Gucci' Full Commentary & Behind the Scenes – Lady Gaga, Adam Driver, Jared Leto, Al Pacino
Do Poor Choices Define The Overall Character of A Person?
'Cobra Kai' chooses to "humanize" its characters. It is no secret that all people are capable of making poor choices or committing the wrong actions, but do these choices define the character of an individual? The character Hawk, played by Jacob Bertrand is a fantastic example of a person who falls under both categories of good and evil. When first introduced, this character is a meek introvert who is bullied by others in school because of his cleft lip (slight physical deformity). Due to this bullying, the character is ostracized from the rest of school and it is what drives him initially to join the karate studio, Cobra Kai, which is under the instruction of Johnny Lawrence (William Zabka).  Jacob Bertrand, in an interview discussing his character Hawk, states, "I never really saw him as a bully to be honest. That's something that Billy Zabka always talks about with Johnny. He never saw Johnny as a bully and that's something I really understood."
This interpretation that Bertrand takes towards his character mirrors the intention of the writers of the show. As the show progresses the character of Hawk is stuck between a dichotomy of his anger that has built up as a result of him being a social outcast and the skill and power that has been instilled within him during his training with Cobra Kai. This inner turmoil that Hawk suffers results in various acts of violence and aggression that he commits not only towards those who have wronged him, but eventually towards those closest to him. In his journey towards self-discovery and repentance, he is able to clearly understand the malicious nature of people (such as those who bullied him) as he himself has succumbed to that reliance upon violence to resolve his own feelings of insecurity.
Related article: EVOLUTION: Every Henry Cavill Role From 2001 to 2021, All Performances Exceptionally Poignant
Related article: EVOLUTION: Every Chris Evans Role From 1997 to 2020, All Performances Exceptionally Poignant
Hawk's change in mentality, from evil back to virtue is directly tied to his connection to those who were his friends before he joined Cobra Kai. When he sees that they no longer wish to have anything to do with him, due to his transformation and acceptance of violence as his way of reclaiming his self-worth, he begins to doubt the path of anger and destruction that he is on. 
This very transformation is also portrayed in the character of Robby Keene (Tanner Buchanan). Robby throughout the show struggles between the pull of both good and evil. He switches back many times between allowing anger to drive his actions as well as not truly intending to harm anyone. Robby is a product of his environment and this fact is clearly reflected through this strenuous relationship with his father, which further fuels Robby's own anger towards life and his own personal struggles.
In the latest season of 'Cobra Kai', Robby is pushed back to the side of reason by witnessing the transformation of a new character, Kenny Payne (Dallas Young), that he tries to take under wing, but due to the violent teachings of Cobra Kai, Kenny becomes more and more violent and angry, completely unwilling to forgive his own bully. By observing the growing anger and aggression in Kenny, Robby's eyes are opened to the truth and he attempts to make amends. This change from wrong to right is a familiar theme throughout the show and touches upon every character's personal strife. 
Related article: #metoo Revolution: Powerful Questions That Need Answers
Related article: FACT-CHECKED Series: Timothee Chalamet and 32 Facts about The Young Superstar
Cobra Kai Season 4: Builds on The Existing Dynamic Between Good and Evil That Was First Visualized within 'The Karate Kid' Installments 
The never-ending struggle between good and evil pictured in Cobra Kai was first born in the popular film series 'The Karate Kid.' Though 'Cobra Kai' is a much more full-bodied vision of the reality of the personal struggle between good and evil, 'The Karate Kid' sets clear divisions in its characters and the separation of good and bad, as if they were represented by the colors, black and white. Within the films, the character Daniel LaRusso is portrayed as the protagonist. He is bullied by Johnny Lawrence, and learns karate solely to defend himself. Johnny, on the other hand, plays one the main antagonists of the film and the viewer is never given the opportunity to see the events of the film unfold through his side of the story.
The film only allows the viewer to experience the events through Daniel's "eyes," and that clearly aids in the film's support of him being both the underdog and the hero of the film. Even Johnny's Sensei, John Kreese (Martin Kove) is only allowed to be viewed in the worst light and is portrayed as a domineering, violent bully, who only cares about winning. All three portrayals are extremely one-sided and this dynamic is all but erased in 'Cobra Kai' as finally the viewer is able to see the characters through an unfiltered lens that expresses the point of view and ideals that best represents each character.
In an interview about the character John Kreese, Martin Kove elaborates on this character transition by saying, "Kreese is not an evil villain…People are learning to appreciate [Kreese] a lot more. All the characters [in 'Cobra Kai'] aren't written in black and white like they were in the movies. In the movies, it was written as the good guys versus the bad guys. We were the bad guys and [Daniel] and Miyagi were the good guys. Now, everybody's a little gray."
Related article: MUST WATCH – The Hollywood Insider's CEO Pritan Ambroase's Love Letter to Black Lives Matter – VIDEO
Subscribe to The Hollywood Insider's YouTube Channel, by clicking here.
'Cobra Kai' Amends The One-Sided Depiction That Defined 'The Karate Kid' Films
Now looking back at the characterization of Johnny and John (Kreese) the representation of their entire motivational essence is completely one-sided in order to make them appear undeniably villainous and to position the viewer fully in support of Daniel. Now, due to the show's all-encompassing representation, the viewer is able to clearly see how Lawrence and Kreese can simply be portrayed as misunderstood. Even in the films, Daniel LaRusso is the one to throw the first punch when first encountering Johnny, and yet still Johnny is seen as the villain. 'Cobra Kai' succeeds where the movie fails and by portraying the dynamic between good and evil as gray rather than black and white, the story is able to mirror reality in a way that the films never could.
The show illuminates the difference between being evil and making poor choices and conveys the fact that all humans are capable of both kindness and hatred. The character of Johnny Lawrence in the show becomes more than his past, and it shows the harsh reality of his struggle to continue to do good in an uncaring world. In a way, Johnny, through his journey of self-discovery became the true hero that the film 'The Karate Kid' aimed to exemplify. In another article, by The Hollywood Insider, writer Les Almourzaev states, "William Zabka's effortless performance as a down-on-his-luck and estranged dad, looking to right his past wrongs and inspire a new generation of fighters along the way, serves as the heart of the entire show."
Related article: Why Queen Elizabeth II Is One Of The Greatest Monarchs | Her Majesty Queen Elizabeth II of United Queendom of Great Britain & Northern Ireland (Video Insight)
Limited Time Offer – FREE Subscription to The Hollywood Insider
Click here to read more on The Hollywood Insider's vision, values and mission statement here – Media has the responsibility to better our world – The Hollywood Insider fully focuses on substance and meaningful entertainment, against gossip and scandal, by combining entertainment, education, and philanthropy.
Ralph Macchio and William Zabka will be returning to reprise their roles for the future fifth season of 'Cobra Kai.' Tanner Buchanan will be starring in the upcoming series, 'The Hyperions'(2022) with Cary Elwes and Penelope Mitchell directed by Jon McDonald. Jacob Bertrand is set to voice the character Bam in the animated series 'Batwheels' (2022) created by Michael G. Stern, and featuring Ethan Hawke who will be voicing the role of Batman. Martin Kove will next be heard as a narrator in 'Dante's Hell' (2022) with Eric Roberts as the voice of Dante, and the show will be directed by Borris Acosta. Dallas Young will be starring in a new untitled reboot of the cult-classic, 'The Goonies,' acting alongside Stella Cooper and Ramon Rodriguez, directed by Greg Mottola. 
Cast: William Zabka, Ralph Macchio, Xolo Maridueña, Courtney Henggeler, Tanner Buchanan, Mary Louser, Jacob Bertran, Gianni DeCenzo, Martin Kove, Owen Morgan, Jayden Rivers, Vanessa Rubio, Aedin Mincks, Peyton List, Khalil Everage, Nichole Brown, Hannah Kepple, Joe Seo, Griffin Santopiero, Dallas Young 
Cinematography: Paul Varrieur, Cameron Duncan, D. Gregory Hagey
Editors: Zack Arnold, Spencer Houck, Dexter N. Adriano, Nicholas Monsour, Jeff Seibenick, Jordan Goldman, Bartholomew Burcham, Ivan Victor, Bari Winter
Directors: Jon Hurwitz, Hayden Schlossberg, Josh Heald, Jennifer Celotta, Steve Pink, Michael Grossman, Tawnia McKieran, Joel Novoa, Lin Oeding, Steven K. Tsuchida, Marielle Woods
Writers: Josh Heald, Jon Hurwitz, Robert Mark Kamen, Hayden Schlossberg, Michael Jonathan Smith, Mattea Greene, Alyssa Forleiter, Bill Posley, Stacey Harman, Joe Piarulli, Luan Thomas, Bob Dearden, Jason Belleville, Kevin McManus, Matthew McManus
Producers: Ralph Macchio, Dougie Cash, Susan Elkins, Josh Heald, Jon Hurwitz, James Lassiter, Hayden Schlossburg, Will Smith, Bob Wilson, William Zabka, Caleeb Pinkett, Joe Piarulli, Luan Thomas, Stacey Harman, Mallory Yund, Bob Dearden, Shane Keller, Michael Jonathan Smith
By Thomas Jacobs
Click here to read The Hollywood Insider's CEO Pritan Ambroase's love letter to Cinema, TV and Media. An excerpt from the love letter: The Hollywood Insider's CEO/editor-in-chief Pritan Ambroase affirms, "We have the space and time for all your stories, no matter who/what/where you are. Media/Cinema/TV have a responsibility to better the world and The Hollywood Insider will continue to do so. Talent, diversity and authenticity matter in Cinema/TV, media and storytelling. In fact, I reckon that we should announce "talent-diversity-authenticity-storytelling-Cinema-Oscars-Academy-Awards" as synonyms of each other. We show respect to talent and stories regardless of their skin color, race, gender, sexuality, religion, nationality, etc., thus allowing authenticity into this system just by something as simple as accepting and showing respect to the human species' factual diversity. We become greater just by respecting and appreciating talent in all its shapes, sizes, and forms. Award winners, which includes nominees, must be chosen on the greatness of their talent ALONE.
I am sure I am speaking for a multitude of Cinema lovers all over the world when I speak of the following sentiments that this medium of art has blessed me with. Cinema taught me about our world, at times in English and at times through the beautiful one-inch bar of subtitles. I learned from the stories in the global movies that we are all alike across all borders. Remember that one of the best symbols of many great civilizations and their prosperity has been the art they have left behind. This art can be in the form of paintings, sculptures, architecture, writings, inventions, etc. For our modern society, Cinema happens to be one of them. Cinema is more than just a form of entertainment, it is an integral part of society. I love the world uniting, be it for Cinema, TV. media, art, fashion, sport, etc. Please keep this going full speed."
More Interesting Stories From The Hollywood Insider
– Want GUARANTEED SUCCESS? Remove these ten words from your vocabulary| Transform your life INSTANTLY
– A Tribute to Martin Scorsese: A Complete Analysis of the Life and Career of the Man Who Lives and Breathes Cinema 
– Do you know the hidden messages in 'Call Me By Your Name'? Find out behind the scenes facts in the full commentary and In-depth analysis of the cinematic masterpiece
– A Tribute To The Academy Awards: All Best Actor/Actress Speeches From The Beginning Of Oscars 1929-2019 | From Rami Malek, Leonardo DiCaprio To Denzel Washington, Halle Berry & Beyond | From Olivia Colman, Meryl Streep To Bette Davis & Beyond
– In the 32nd Year Of His Career, Keanu Reeves' Face Continues To Reign After Launching Movies Earning Over $4.3 Billion In Total – "John Wick", "Toy Story 4", "Matrix", And Many More
cobra kai season 4, cobra kai season 4, cobra kai season 4, cobra kai season 4, cobra kai season 4, cobra kai season 4, cobra kai season 4, cobra kai season 4, cobra kai season 4, cobra kai season 4, cobra kai season 4, cobra kai season 4, cobra kai season 4, cobra kai season 4, cobra kai season 4, cobra kai season 4, cobra kai season 4, cobra kai season 4, cobra kai season 4, cobra kai season 4, cobra kai season 4, cobra kai season 4, cobra kai season 4, cobra kai season 4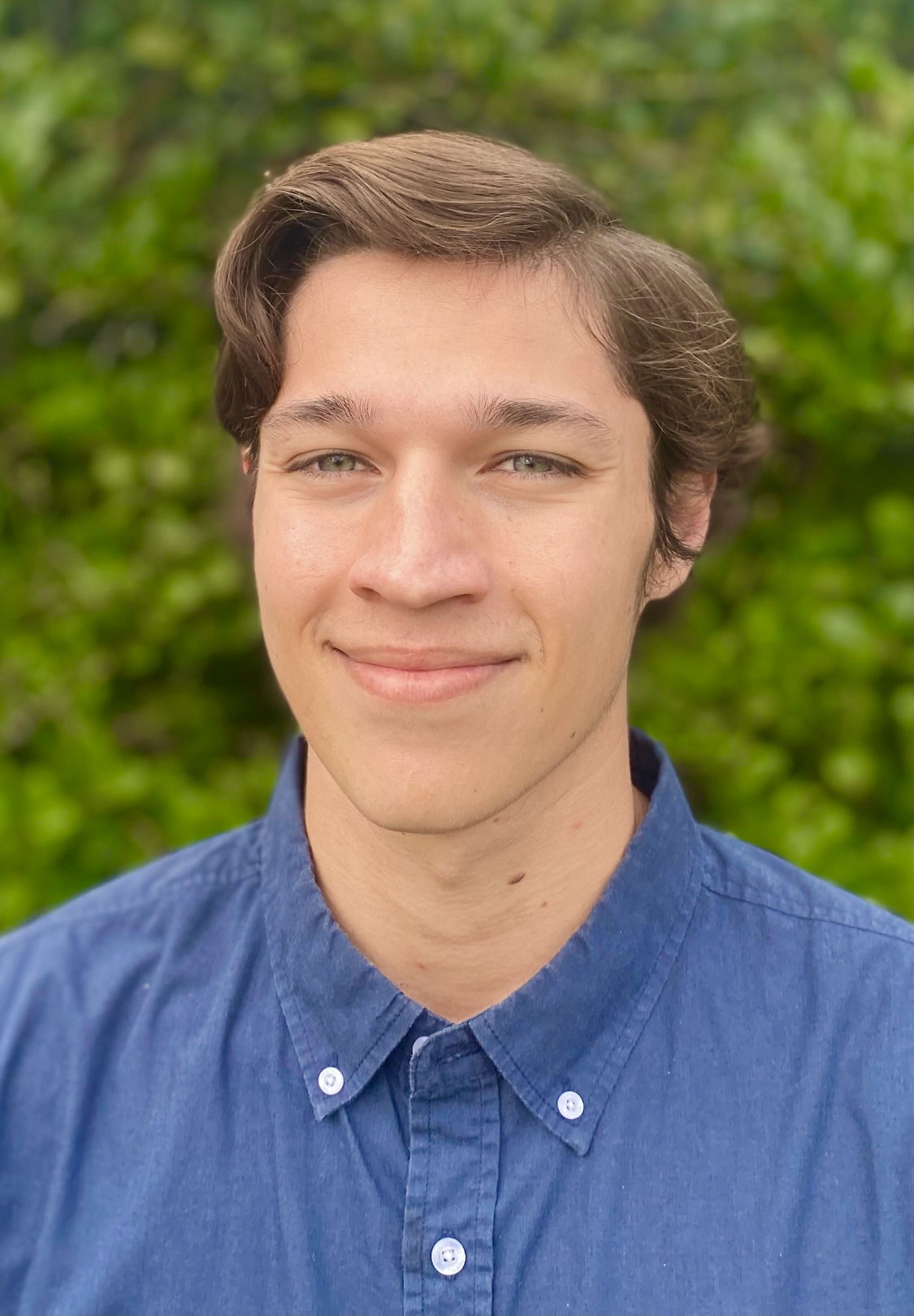 Thomas Jacobs is an avid writer, Cinema aficionado, and filmmaker. He graduated with Dean's Honors from the University of California, Santa Cruz with a major in Film and Digital Media. His passion is directly tied to the appreciation and creation of film and television, and this fact is reflected in his intent to be a writer for the acclaimed entertainment journal, The Hollywood Insider. His beliefs mirror the core goals and mission statement of The Hollywood Insider by sharing an admiration for quality entertainment as well as bolstering a sense of positivity and equality among all humans. Thomas believes that Cinema is an advantageous promoter of civil and social empowerment, and he shares a mutual societal view with  The Hollywood Insider, that people should not be judged by the color of their skin, but the content of their character.