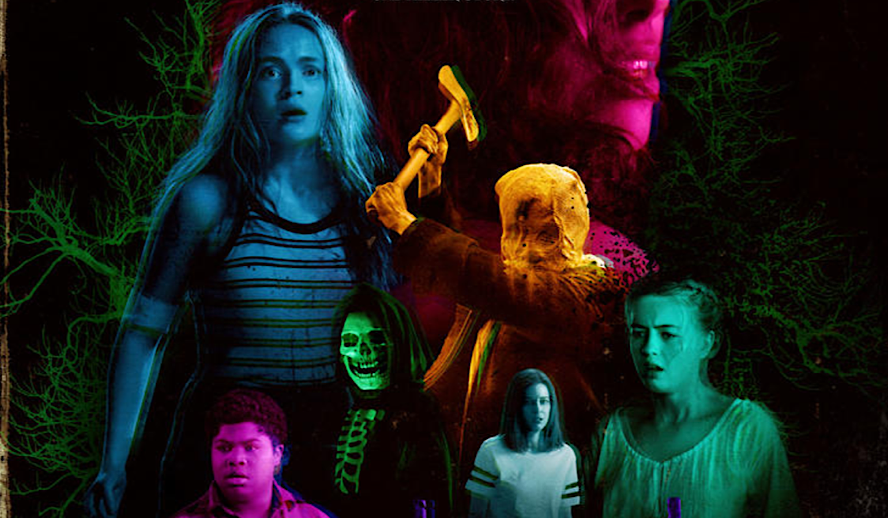 Photo: 'Fear Street Part One: 1994'/Netflix
Many film purists have long begrudged the TV-ification of the modern moviegoing experience in the wake of the cultural ascension of streaming. The line between movie and television is growing hazier than ever before, with shows like 'The Mandalorian' (2019-2021) and 'Loki' (2021) proving bigger in scope and attraction than all but a dwindling fraction of the features that make it to the big screen. Very few concepts better demonstrate this rapid assimilation than Netflix's lofty 'Fear Street' trilogy, a series of three interconnected films set to be released sequentially across the first three Fridays of July.
Related article: 'In the Heights' – Behind the Scenes and Full Commentary/Reactions from Cast & Crew
With this decision to release analogous weekly content in movie-sized packages, the juggernaut streaming studio is effectively waging war on general audiences' already frayed perception of what separates film from television in the first place. But if this slippery slope is to be the future of movies going forward, then one can only hope for results as unreservedly fun as the trilogy's debutant feature 'Fear Street Part One: 1994' (2021). 
'Fear Street Part One: 1994′
Adapted for the screen from famed "Goosebumps" author R. L. Stine's book series of the same name by 'Honeymoon' (2014) director Leigh Janiak, part one of the 'Fear Street' saga serves as a rapturous salutation to the generation of off-beat horror filmmaking spawned by Wes Craven's masterclass in cinematic self-awareness; 'Scream' (1996). While not quite reaching the heights of Craven's classic, '1994' carves its own path as a distinctly original pseudo-slasher with refreshingly modern sensibilities and a unique perspective on the genre's history.
The film follows a quintet of teenagers desperately trying to unravel the fearsome mystery at the center of the seemingly fated town of Shadyside, Ohio. After yet another gruesome tragedy is added to Shadyside's century-spanning collection, the group is forced to set aside their differences and band together against the evil pursuing them before it is too late. Remarkably audacious and surprisingly sincere, the film expertly expands upon this premise and remains thoroughly entertaining throughout. 
A Likable Cast Makes It Easy To Care For Their Various Characters
When '1994' inevitably receives labels like "a long-awaited return-to-form" or "reinvigoration of the genre", many might be confused by the assertion that slasher films have fallen from their dominant standing in the mainstream cultural zeitgeist. It is certainly true that a new batch of blood-soaked killer-thrillers has been routinely churned out into theaters for as long as many can remember, but this monotonous consistency is the prime culprit in the degradation of the formula. Factoring quantity over quality has led modern slasher flicks to cut corners, embracing only half of what made foundational works like John Carpenter's 'Halloween' (1978), Craven's 'A Nightmare on Elm Street' (1984), and the aforementioned 'Scream' so successful.
Related article: MUST WATCH – The Hollywood Insider's CEO Pritan Ambroase's Love Letter to Black Lives Matter – VIDEO
Subscribe to The Hollywood Insider's YouTube Channel, by clicking here.
While terrifying villains like Michael Myers, Freddy Krueger, and Ghostface surely worked in each film's favor, each was only as strong as its supporting cast of eclectic characters. Modern slasher's often choose to focus on unworldly blood and carnage rather than developing emotional attachments and sustained interest, ultimately inhibiting their potential impact. It is in this arena that '1994' lives up to the slashers of old, fostering meaningful connections between the audience and the characters due in large part to the exceptional cast.
Kiana Madeira stars as Deena, a conflicted high-schooler overwhelmed with anger by her ex-girlfriend Sam's new life in the seemingly idyllic neighboring town of Sunnyvale. Along with her morally-askew friends Simon and Kate played by Fred Hechinger and Julia Rehwald, Deena attempts to get revenge on Sam and the students of Sunnyvale after they cause a fight to break out at a candlelight vigil held in memorial for the lives lost in a tragic mall massacre.
Their vengeful pursuit ultimately culminates in the crashing of Sam's car, unknowingly marking her as the next victim of the malignant spirit responsible for the town's horrific past. Madeira anchor's the film alongside 'Shithouse' (2020) star Olivia Welch as Sam and 'Rim of the World' (2019) actor Benjamin Flores Jr. as her endearingly awkward younger brother Josh. While never getting bogged down in its character's pasts or varying states of morality, '1994' does imbue its central protagonists with a tepidly under-stated complexity that only adds to the action on screen and the multiple tension-filled showdowns.
A Knowing Homage to Horror Classics Both Old and New
While the 'Scream' comparison can in large part be credited to the captivating cast and jovial spirit, what truly links the two films together are their exceptionally self-aware satirisation and sincere reverential admiration for the horror iconography that precedes them. 'Scream' is undoubtedly more upfront about its deconstructivist dedication to the genre, Jamie Kennedy's Randy serving as a constant reminder of the tried and true tenets of a slasher film even as one unfolds around him, but '1994' opts for a less verbal and more situational form of tribute within its script.
Related article: Why Queen Elizabeth II Is One Of The Greatest Monarchs | Her Majesty Queen Elizabeth II of United Queendom of Great Britain & Northern Ireland (Video Insight)
Click here to read more on The Hollywood Insider's vision, values and mission statement here – Media has the responsibility to better our world – The Hollywood Insider fully focuses on substance and meaningful entertainment, against gossip and scandal, by combining entertainment, education, and philanthropy.
It's hard to mistake the clearly mirrored opening between the two films, 'Stranger Things' (2016-2021) breakout Maya Hawke unambiguously echoing Drew Barrymore's memorable role of Casey Becker. While this may be the most direct acknowledgment, shades of Amy Holden Jones' 'The Slumber Party Massacre' (1982), David Robert Mitchell's 'It Follows' (2014), and even an unmistakable nod to Jack Nicholson's deranged ax-wielding Jack Torrance from Stanley Kubrick's 'The Shining' (1980), are scattered across the duration of '1994'. 
Looking beyond the deferential screenplay penned by Kyle Killen, Phil Graziadei, and Janiak, the film's exceptional score and enveloping cinematography help tie together the various competing references and messaging. The composer of the original 'Scream' along with films like John Krasinski's 'A Quiet Place' (2018) and Kathryn Bigelow's 'The Hurt Locker' (2008), Marco Beltrami offers a deceptively elaborate score that perfectly coincides with the rollicking 90's soundtrack and blistering moments of constricting tension. On that note, the film's extensive soundtrack is chock-full of mood-setting anthems from the decade like Radiohead's "Creep" and Bush's "Machinehead", doing a lot of the heavy-lifting in the pursuit of establishing a concrete sense of time and place for the film and its characters. As for the film's particular visual flair, 'Stranger Things' contributor Caleb Heymann provides the cinematography for the series, utilizing a series of decade-specific neon settings to brilliantly hue the characters and their peril.
A Much-Needed Entry Into The 21st Century For the Slasher Genre
What truly separates '1994' from most other releases in its field is the unpredictably earnest portrait the film paints of life as an LGBTQ+ member in the 1990s. One of the film's best scenes comes early on in the form of the first confrontation between Sam and Deena behind the football stands at the candlelight vigil. The first time the audience meets Sam she is seen kissing an arrogant Sunnyvale football player. Up until that point, her character had only been referred to by the gender-neutral name 'Sam' and with the camera centering on the pompous jock during the kiss, the audience was likely intended to assume that he was the 'Sam' Deena had been referring to.
Related article: The Hollywood Insider's CEO Pritan Ambroase: "The Importance of Venice Film Festival as the Protector of Cinema"
Related article: The Masters of Cinema Archives: The Hollywood Insider Pays Tribute to 'La Vie En Rose', Exclusive Interview with Director Olivier Dahan
Related article: – Want GUARANTEED SUCCESS? Remove these ten words from your vocabulary| Transform your life INSTANTLY
As Deena runs behind the stands upset by what she had seen, Sam follows her and it is revealed that it was not the football player but the cheerleader that Deena had been referring to, adding a level of depth and importance to the film that it surely wouldn't have had otherwise. Deena's anger is far better understood as it is clear that Sam has been actively running away from the truth of her sexuality and the past that the two had shared together by moving away from Shadyside. Few slasher film's feature openly gay characters, let alone well-developed and multi-faceted gay protagonists, and the decision to center the film on a story of acceptance and normalization, while it may seem inconsequential in the larger scope of things, finally lifts the genre into the 21st Century after years of misrepresentation and caricature.
Altogether, 'Fear Street Part One: 1994' is one of the biggest surprises of the year. Many had written off Netflix's lofty endeavor right out of the gate, believing the idea that a movie could be serialized and a trilogy could be binged to be too great of a leap for modern audiences. But what many didn't expect is the poise and precision with which the films, at least part one that is, would be executed. While it may not be perfect, '1994' is a consistently interesting ride sure to satisfy most slasher fans and general audiences alike. While the quality of the next two installments is not guaranteed, the attention of millions worldwide now will be, a whole new heap of 'Fear Street' fans anxiously awaiting the release of 'Fear Street Part Two: 1978' on July 9th and 'Fear Street Part Three: 1666' on July 16th. 
Cast: Kiana Madeira, Olivia Welch, Benjamin Flores Jr., Maya Hawke, Fred Hechinger, Julia Rehwald
Cinematographer: Caleb Heymann | Editor: Rachel Goodlett Katz
Director: Leigh Janiak | Writer: Leigh Janiak, Kyle Killen, Phil Graziadei | Producers: Jeno Topping, David Ready, Peter Chernin, Adam Wingard, Timothy M. Bourne, Leigh Janiak, Kori Adelson
Click here to read The Hollywood Insider's CEO Pritan Ambroase's love letter to Black Lives Matter, in which he tackles more than just police reform, press freedom and more – click here.
An excerpt from the love letter: The Hollywood Insider's CEO/editor-in-chief Pritan Ambroase affirms, "The Hollywood Insider fully supports the much-needed Black Lives Matter movement. We are actively, physically and digitally a part of this global movement. We will continue reporting on this major issue of police brutality and legal murders of Black people to hold the system accountable. We will continue reporting on this major issue with kindness and respect to all Black people, as each and every one of them are seen and heard.
Just a reminder, that the Black Lives Matter movement is about more than just police brutality and extends into banking, housing, education, medical, infrastructure, etc. We have the space and time for all your stories. We believe in peaceful/non-violent protests and I would like to request the rest of media to focus on 95% of the protests that are peaceful and working effectively with positive changes happening daily. Media has a responsibility to better the world and The Hollywood Insider will continue to do so."
Ways to support Black Lives Matter Movement to end systemic racism
More Interesting Stories From The Hollywood Insider
– Want GUARANTEED SUCCESS? Remove these ten words from your vocabulary| Transform your life INSTANTLY
– Compilation: All James Bond 007 Opening Sequences From 1962 Sean Connery to Daniel Craig
– Do you know the hidden messages in 'Call Me By Your Name'? Find out behind the scenes facts in the full commentary and In-depth analysis of the cinematic masterpiece
– A Tribute To The Academy Awards: All Best Actor/Actress Speeches From The Beginning Of Oscars 1929-2019 | From Rami Malek, Leonardo DiCaprio To Denzel Washington, Halle Berry & Beyond | From Olivia Colman, Meryl Streep To Bette Davis & Beyond
– In the 32nd Year Of His Career, Keanu Reeves' Face Continues To Reign After Launching Movies Earning Over $4.3 Billion In Total – "John Wick", "Toy Story 4", "Matrix", And Many More
Fear Street Part One: 1994, Fear Street Part One: 1994, Fear Street Part One: 1994, Fear Street Part One: 1994, Fear Street Part One: 1994, Fear Street Part One: 1994, Fear Street Part One: 1994, Fear Street Part One: 1994, Fear Street Part One: 1994, Fear Street Part One: 1994, Fear Street Part One: 1994, Fear Street Part One: 1994, Fear Street Part One: 1994, Fear Street Part One: 1994, Fear Street Part One: 1994, Fear Street Part One: 1994, Fear Street Part One: 1994, Fear Street Part One: 1994, Fear Street Part One: 1994, Fear Street Part One: 1994, Fear Street Part One: 1994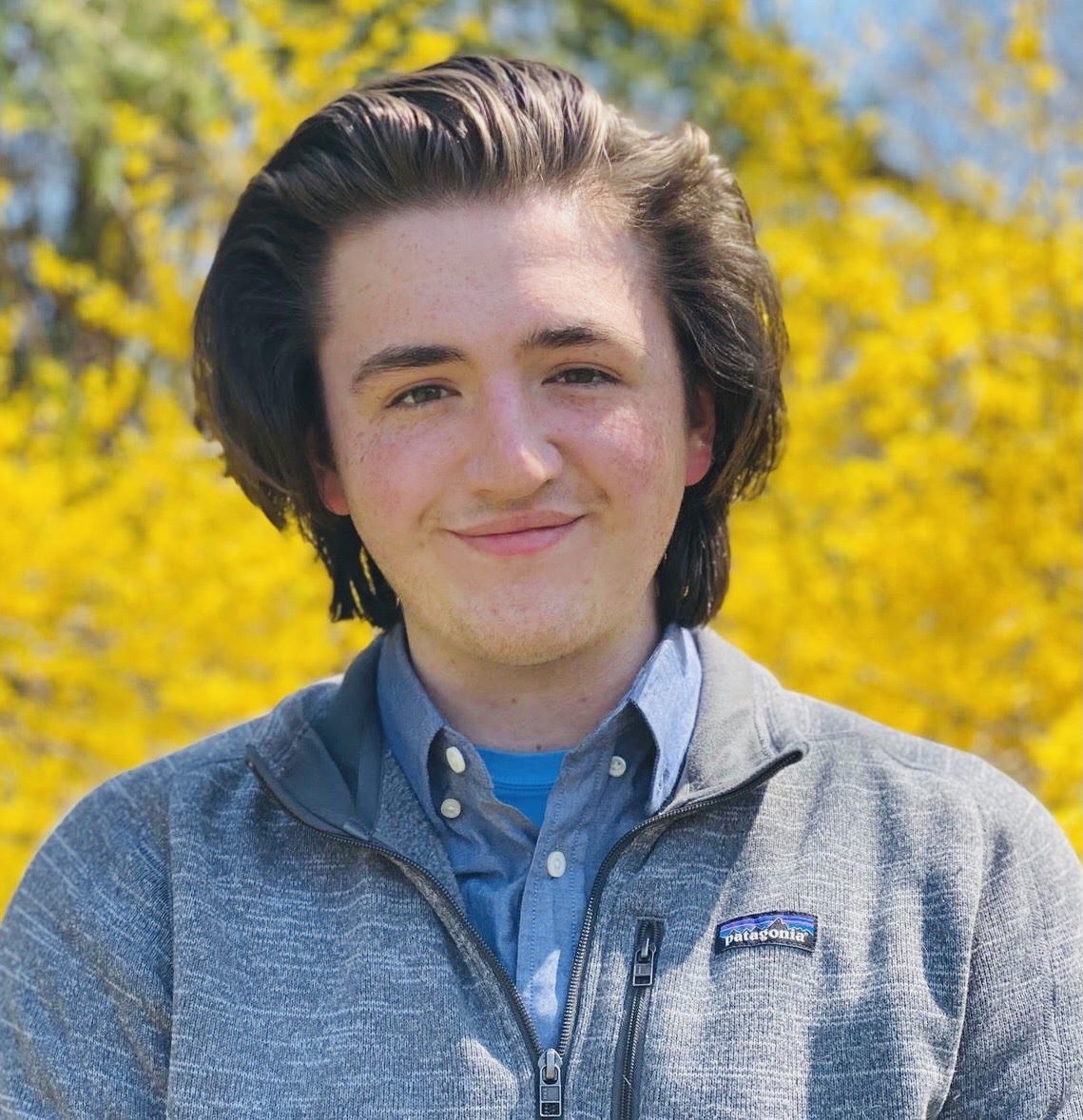 Andrew Valianti is a writer and an aspiring producer-director, and all-around film lover. While writing both features and reviews for the Hollywood Insider, Andrew has focused on the intersection of cinema and politics as they relate to empowering diverse stories and viewpoints. Through both study and practice, Andrew has seen first hand the many ways in which film and media can have a positive and meaningful impact on everyday lives. His personal views align with the Hollywood Insider, as he views journalism as a means to empower and mobilize positive change rather than spread gossip or negativity. He believes that art ignites action and has sought to pursue stories that further this goal.