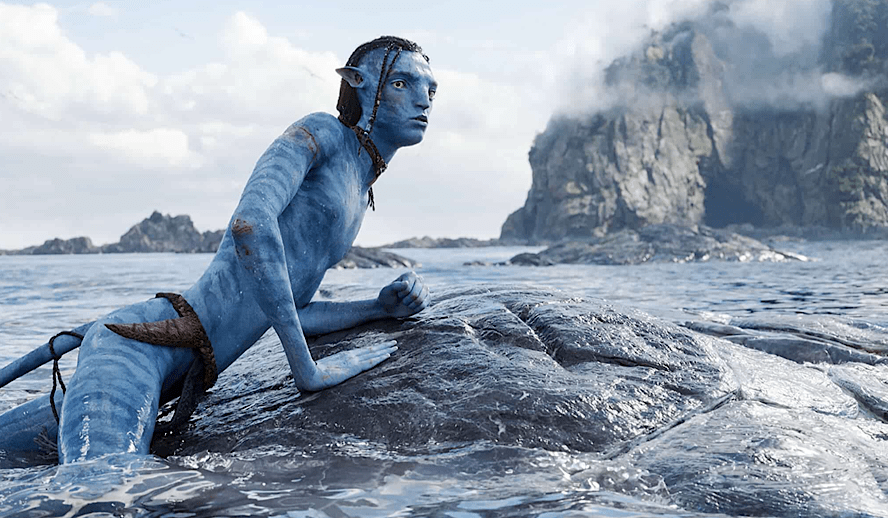 Photo: 'Avatar': The Way of Water' 
After thirteen years of waiting, the second installment of James Cameron's 'Avatar' series is here; in that time new technology was created and three planned movies escalated to five. This  film ushers the franchise back into the spotlight as Cameron continues to work on the upcoming additions.  
The continuing epic centers around the Na'vi race on an extraterrestrial planet as they battle with humans attempting to mine the planet.'The Way of Water' picks up with Jake Sully (Sam Worthington) living with Neytiri (Zoe Saldaña) and their family on Pandora. New friendships are made with the Metkayina tribe, introducing Roanal (Kate Winslet) and Tonowari (Cliff Curtis) as characters, expanding what we know about the Na'vi people. 
'Avatar: The Way of Water' – Full Commentary & Reactions
Things to do: 
Click here to read more on

The Hollywood Insider's

vision, values and mission statement here – Media has the responsibility to better our world –

The Hollywood Insider

fully focuses on substance and meaningful entertainment, against gossip and scandal, by combining entertainment, education, and philanthropy.
The film plays over three hours but never breaks the cardinal rule of being boring. Compared to its counterpart it felt more like an action movie; not as much time was spent on the exposition that needed to be there in the first movie. The sequences we are used to from Cameron are back as the playing fields are evened in closer combat between friends and foes. The addition of new creatures and characters allows for plenty of interest, shedding light on the Na'vi people and the way they interact with the world. 
Related article: MUST WATCH – The Hollywood Insider's CEO Pritan Ambroase's Love Letter to Black Lives Matter – VIDEO
Related article: Why Queen Elizabeth II Is One Of The Greatest Monarchs | Her Majesty Queen Elizabeth II of United Queendom of Great Britain & Northern Ireland (Video Insight)
Related article: All Best Actor/Actress Speeches From The Beginning Of Oscars 1929-2019 | Hollywood Insider
A critique of the first 'Avatar' was the lack of depth within the characters. The film felt like a video game, with an immersive world that has epic adventures with characters more than happy to comply with the narrative given. Mending this issue in 'The Way of Water' brings an intimate look into the lives of Jake and Neytiri as their internal conflicts shed light on the spirituality and determination as a people. Jake no longer feels like a video game character with dull lines, but a part of the world that is now around him. 
The currents underneath the majestic bioluminescent world of Pandora are still that of human influence. Cameron pins colonialism and imperialism as the markers of history that get repeated. These big themes are always present with returning villain Quaritch (Stephen Lang) and the new head of the operation, General Ardmore (Edie Falco), doing everything they can to make contact on the planet. 
'Avatar: The Way of Water' – Second Full Commentary & Reactions
Related article: The Hollywood Insider's CEO Pritan Ambroase: "The Importance of Venice Film Festival as the Protector of Cinema"
Related article: The Masters of Cinema Archives: The Hollywood Insider Pays Tribute to 'La Vie En Rose', Exclusive Interview with Director Olivier Dahan
Related article: – Want GUARANTEED SUCCESS? Remove these ten words from your vocabulary| Transform your life INSTANTLY
The focus of 'Avatar' mainly heralds from the stunning visuals that Cameron has created through the use of motion capture and special effects. Remarkable images bring you into Pandora, to experience it the way the Na'vi do. This film exceeds the expectations for a franchise that was thought to have fallen out of spectators' minds. Just like the first film, it will have you staring at a screen for hours in awe. 
Creating a Visual Language 
One of the most brilliant things James Cameron does in his writing is the creation of the world around the Na'vi people. The landscapes around them speak volumes about how the Na'vi people see and view the world. 
A recurring dialogue that can be recognized from the first movie is "seeing" someone, meaning they understand you; showing the difference in culture between humans and Na'vi. The language is deep and sensible as it reflects the way the Na'vi people think. They are deeply connected to the world around them as is shown by their bodies' make-up. The Na'vi's tendrils, often spotted at the end of their hair, are used to create a bond with the creatures around them. Feeling them breathe, think, and be alive is what the Na'vis are all about. 
All of those sensibilities are translated in the shots and movements of the camera as a further emphasis on the Na'vi culture. During transient moments in the water, characters are forced to challenge their own existence as they meet the feat of adaptation, a different way of being. The fluid shots of characters swimming in the water and bonding with the environment creates the emotional response that we are connected to the world. Even though we are sitting in theater seats, we can understand these points of view. 
Related video: EVOLUTION: Every Tom Cruise Role From 1981 to 2021, All Performances Exceptionally Poignant
Related video: EVOLUTION: Every Johnny Depp Role From 1984 to 2020, All Performances Exceptionally Poignant
The Actors' Dream of Motion Capture 
Part of the journey the actor takes for the production of 'Avatar' is the use of motion capture to digitally create the Na'vi characters. By now, befores and afters of the characters have been seen in behind-the-scenes footage. What motion capture helps to do is record the movement of objects or people. The little dots reflect infrared light that sends signals back to stationary cameras and can create data points for animators to go off of to create the Na'vi people. 
The use of a facial camera helmet works to help showcase the actor's performance. Even the smallest movement reflects back and creates a sense of reality to the characters. This allows audiences to not only trust but empathize with what the Na'vi are going through. The technology allows for the actors to be free and effortless as they have to inhabit a world that is not actually around them. Intimate moments crawl through as the passion for family and togetherness permeate across Cameron's canvas.  
The actors also took part in underwater training to hold their breaths. This has allowed for longer takes to happen with characters in the water which allows for a heightened experience. Kate Winslet got good enough at it, breaking records by holding her breath underwater for seven minutes and fifteen seconds. 
Related article: EVOLUTION: Every Henry Cavill Role From 2001 to 2021, All Performances Exceptionally Poignant
Related article: EVOLUTION: Every Chris Evans Role From 1997 to 2020, All Performances Exceptionally Poignant
Related article: #metoo Revolution: Powerful Questions That Need Answers
Related article: FACT-CHECKED Series: Timothee Chalamet and 32 Facts about The Young Superstar
Depths Cameron Will Go for Exploration 
James Cameron is an ambitious director, helping usher in the heavy special effects blockbuster films that there are today. For decades, Cameron has been ushering in new technologies to not only help revolutionize the film industry but other industries as well. His work on 'Titanic' showed his level of commitment when creating a submarine that had gone the deepest any other sub had gone. 
Part of what took so long for the second film to come out was that the technology was not fully up to speed with Cameron's perfectionist tendencies. Considering the techniques used in the first 'Avatar' have become generally accepted as a standard for CGI films, Cameron had to develop something to break ground again. 
He developed underwater motion capture, so instead of having his actors suspended in the air with the onesie suits on, he had them hold their breath underwater to mimic underwater conditions. He used a 900,000 gallon tank that was fabricated to simulate the ocean currents. 
These innovative ideas are what have made Cameron's work famous. They are what drive the future of the industry and inspire new generations of filmmakers. As he continues to tackle the next three films, we can expect more ingenious visuals.  
James Cameron is still at work on the next 'Avatar' film in 2024. Sam Worthington will next be seen in 'The Georgetown Project' with Russell Crowe, directed by M. A. Fortin and Joshua John Miller. Zoe Saldaña will next be in 'Guardians of the Galaxy Vol. 3' with Chris Pratt, directed by James Gunn. 
Writer/Director – James Cameron  
Producers – James Cameron and Jon Landau 
Mentioned Cast – Sam Worthington, Zoe Saldaña, Kate Winslet, Cliff Curtis, Stephen Lang, Sigourney Weaver 
By Devon James
Click here to read The Hollywood Insider's CEO Pritan Ambroase's love letter to Cinema, TV and Media. An excerpt from the love letter: The Hollywood Insider's CEO/editor-in-chief Pritan Ambroase affirms, "We have the space and time for all your stories, no matter who/what/where you are. Media/Cinema/TV have a responsibility to better the world and The Hollywood Insider will continue to do so. Talent, diversity and authenticity matter in Cinema/TV, media and storytelling. In fact, I reckon that we should announce "talent-diversity-authenticity-storytelling-Cinema-Oscars-Academy-Awards" as synonyms of each other. We show respect to talent and stories regardless of their skin color, race, gender, sexuality, religion, nationality, etc., thus allowing authenticity into this system just by something as simple as accepting and showing respect to the human species' factual diversity. We become greater just by respecting and appreciating talent in all its shapes, sizes, and forms. Award winners, which includes nominees, must be chosen on the greatness of their talent ALONE.
I am sure I am speaking for a multitude of Cinema lovers all over the world when I speak of the following sentiments that this medium of art has blessed me with. Cinema taught me about our world, at times in English and at times through the beautiful one-inch bar of subtitles. I learned from the stories in the global movies that we are all alike across all borders. Remember that one of the best symbols of many great civilizations and their prosperity has been the art they have left behind. This art can be in the form of paintings, sculptures, architecture, writings, inventions, etc. For our modern society, Cinema happens to be one of them. Cinema is more than just a form of entertainment, it is an integral part of society. I love the world uniting, be it for Cinema, TV, media, art, fashion, sport, etc. Please keep this going full speed."
More Interesting Stories From The Hollywood Insider
– Want GUARANTEED SUCCESS? Remove these ten words from your vocabulary| Transform your life INSTANTLY
– A Tribute to Martin Scorsese: A Complete Analysis of the Life and Career of the Man Who Lives and Breathes Cinema 
– Do you know the hidden messages in 'Call Me By Your Name'? Find out behind the scenes facts in the full commentary and In-depth analysis of the cinematic masterpiece
– A Tribute To The Academy Awards: All Best Actor/Actress Speeches From The Beginning Of Oscars 1929-2019 | From Rami Malek, Leonardo DiCaprio To Denzel Washington, Halle Berry & Beyond | From Olivia Colman, Meryl Streep To Bette Davis & Beyond
– In the 32nd Year Of His Career, Keanu Reeves' Face Continues To Reign After Launching Movies Earning Over $4.3 Billion In Total – "John Wick", "Toy Story 4", "Matrix", And Many More
avatar, avatar, avatar, avatar, avatar, avatar, avatar, avatar, avatar, avatar, avatar, avatar, avatar, avatar, avatar, avatar, avatar, avatar, avatar, avatar, avatar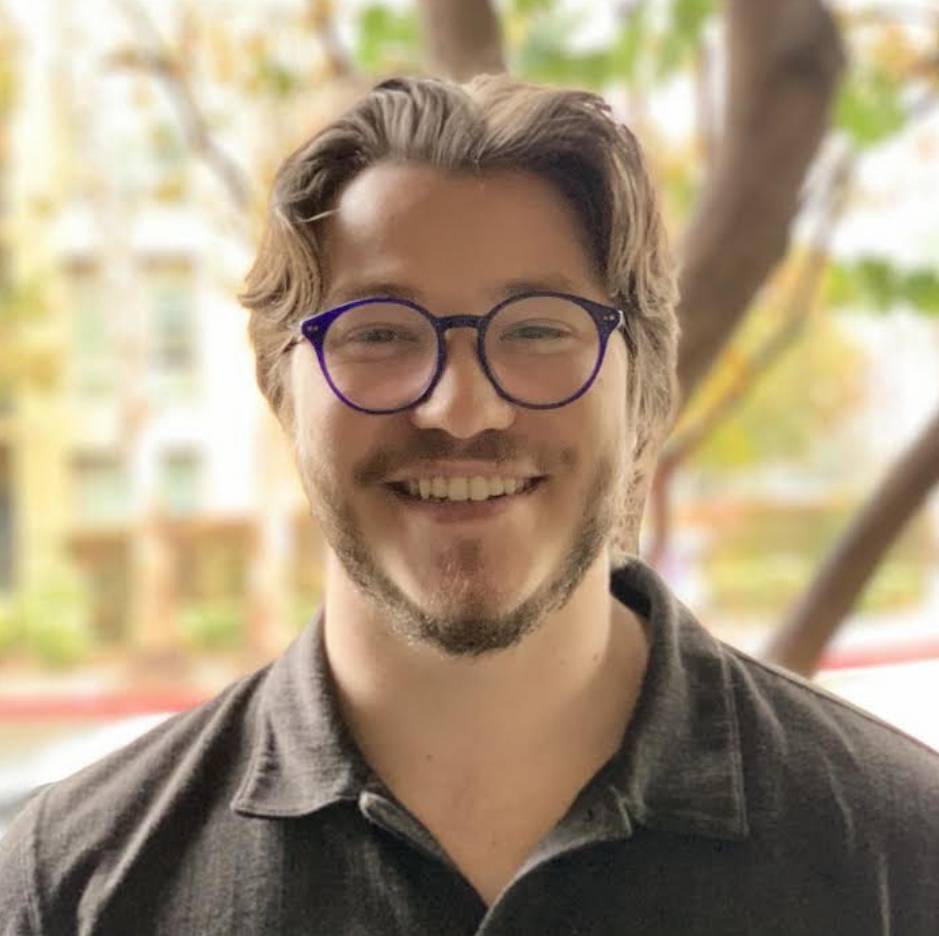 Devon James is a screen and media writer determined to provide readers with engaging and informative content. His film industry background gives him an adept knowledge in the entertainment industry. This complies with The Hollywood Insider's mission to educate readers. Devon likes seeing hidden voices in film that provide new cultural perspectives. He enjoys the conversations cinema creates; hoping through his writing to open up topics for discussion.