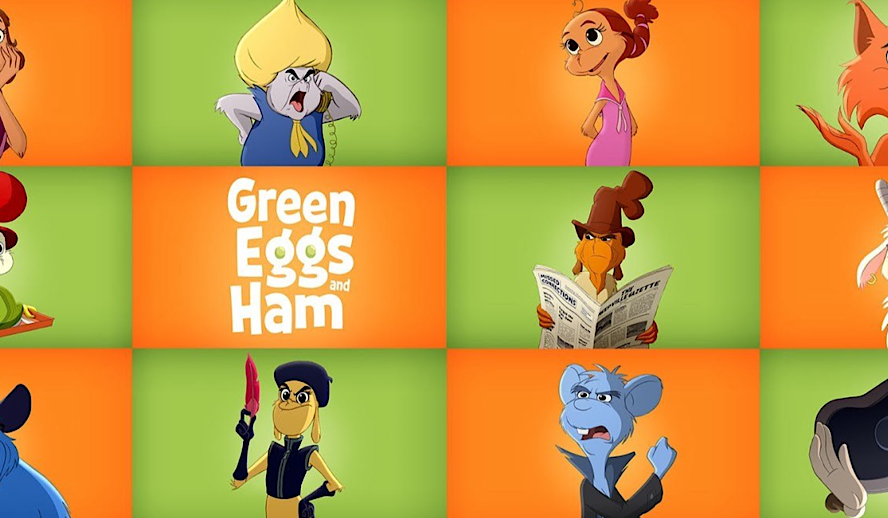 Photo: 'Green Eggs and Ham: The Second Serving'
Ambition Works Wonders
Over two years later, and I still can't get over how much of an anomaly the first season of Netflix's 'Green Eggs and Ham' was in the world of kid's entertainment. A short children's picture book by Dr. Seuss about a grumpy guy (that just so happens to be named Guy) learning a lesson in open-mindedness being adapted into a shockingly ambitious story-driven series with strong writing and characterization, a large-scale plot full of twists and turns, and a massive budget to back it all up? It's one of those works that sounds like some sort of joke when you hear about it, and yet it's just what Warner Bros. Animation and Netflix teamed up to give us: A beautifully animated series with a ton of passion and effort put into it.
Okay, to remove the rose-colored glasses for just a second, I will say there were a few aspects and plot points in the show that I wasn't overly fond of, but overall I honestly have to admire projects like this. 'Green Eggs and Ham' is a series that respects its source material, but at the same time, it isn't afraid to be something that might sound completely insane on paper. Adaptations of Dr. Seuss don't exactly have the strongest reputation ever, but this is one I think makes for an excellent family series, especially if you've got kids in the house.
Related article: OSCAR-NOMINATED – EXCLUSIVE: 'Dune' Full Commentary, Reactions, Making Of – Timothee Chalamet, Zendaya, Oscar Isaac
Related article: OSCAR-NOMINATED – 'House of Gucci' Full Commentary & Behind the Scenes – Lady Gaga, Adam Driver, Jared Leto, Al Pacino
Related article: OSCAR-NOMINATED – 'Belfast' Full Commentary & BTS – Jamie Dornan, Caitriona Balfe, Judi Dench
Related article: OSCAR-NOMINATED – 'West Side Story' Full Commentary – Rita Moreno, Steven Spielberg, Rachel Zegler
Related article: OSCAR-NOMINATED – 'No Time to Die' Full Commentary, Behind the Scenes & Reactions, Daniel Craig, Rami Malek, Bond
Announced a mere month after the show's premiere, season two of 'Green Eggs and Ham', colorfully titled 'The Second Serving' has just been released by Netflix. This season, based loosely on another title from Dr. Seuss, 'The Butter Battle Book', follows the characters Sam-I-Am (Adam DeVine) and Guy-Am-I (Michael Douglas) (along with Guy's step-daughter E.B.) as they track down the whereabouts of Sam's long-lost mother (Patricia Clarkson). The good news is, they find her pretty quickly. The bad news is, she's a secret agent in the middle of a dangerous mission regarding Yookia and Zookia, two opposing nations who are split based on which side of bread they prefer their butter on. As Sam tries to reconnect with her, E.B. discovers that the Yooks and the Zooks may not be as different as the two sides think they are.
Cooked to Near Perfection…
Much like the first season, 'Green Eggs and Ham: The Second Serving' is quite a ride, one that's funny, wacky (but thankfully not too wacky), engaging, and at times sentimental. The unexpected level of passion the show started out with is back in full-swing, with the various story threads flowing together quite nicely and the animation being as excellent as ever. On the subject of artwork, everything from the character designs, the props, and the backgrounds reflect the distinct style of Dr. Seuss' illustrations, with environments filled with curvy angles and various in-universe contraptions designed with gloved hands.
Related article: All Best Actor/Actress Speeches From The Beginning Of Oscars 1929-2019 | Hollywood Insider
Related article: EVOLUTION: Every Henry Cavill Role From 2001 to 2021, All Performances Exceptionally Poignant
Related article: EVOLUTION: Every Chris Evans Role From 1997 to 2020, All Performances Exceptionally Poignant
Related article: 'In the Heights' Full Commentary & Behind the Scenes +  Reactions – Lin Manuel Miranda, John M. Chu
These little details, alongside the gorgeous color palette, give the world of the show a sense of childlike wonder that makes it genuinely fun to explore. And I know I already brought this up, but it simply can't be overstated just how nice the actual animation of this show is. It's clear that the budget is much higher than most episodic animated television shows, and as a result, the movement of everything onscreen is both satisfying and refreshing to witness. I'm someone who loves traditional hand-drawn animation to death, and to see it done so well in a television production personally makes me incredibly happy. But the visuals aren't the only thing this show has going for it; on the contrary, the story of this season's just as entertaining as the first season's, and the characters continue to be fleshed out, from the main cast to the secondary and side characters. The world of the show is so cartoonishly ridiculous that the spy elements don't feel like they're jumping any sharks, and there are quite a bit of legit funny moments throughout the show.
Related article: Why Queen Elizabeth II Is One Of The Greatest Monarchs | Her Majesty Queen Elizabeth II of United Queendom of Great Britain & Northern Ireland (Video Insight)
Limited Time Offer – FREE Subscription to The Hollywood Insider
Click here to read more on The Hollywood Insider's vision, values and mission statement here – Media has the responsibility to better our world – The Hollywood Insider fully focuses on substance and meaningful entertainment, against gossip and scandal, by combining entertainment, education, and philanthropy.
'Green Eggs and Ham' has the honor of being the first-ever television series to be scored by composer David Newman, who's spent the last couple of decades composing the music for films like 'The Sandlot', 'Jingle All the Way,' and the live-action 'Scooby-Doo' movies. His music in this show compliments the tone of just about every scene quite well, whether it be playful, exciting, touching, or dramatic. There's also a handful of licensed songs here and there, and they tend to fit whatever scene they're used in well. In particular, "Tower of Strength" by The Mission is (without spoiling anything) used to great atmospheric effect in episode five. The voice acting in this show is pretty good as well, though one of the highlights for me was Adam DeVine playing Sam-I-Am. DeVine manages to capture Sam's overwhelming optimism while also being able to settle down for the more emotionally tender moments. I also liked Keegan-Michael Key as the show's rhyming narrator, a "character" who could've very easily been annoying if he was overused, but thankfully manages to remain a fun inclusion.
Related article: The Hollywood Insider's CEO Pritan Ambroase: "The Importance of Venice Film Festival as the Protector of Cinema"
Related article: The Masters of Cinema Archives: The Hollywood Insider Pays Tribute to 'La Vie En Rose', Exclusive Interview with Director Olivier Dahan
Related article: – Want GUARANTEED SUCCESS? Remove these ten words from your vocabulary| Transform your life INSTANTLY
Related article: #metoo Revolution: Powerful Questions That Need Answers
Related article: FACT-CHECKED Series: Timothee Chalamet and 32 Facts about The Young Superstar
…The Keyword Being "Near"
Now, as much as I'd like to continue praising this show to the extent that I have been up until now, I'd be lying if I said 'Green Eggs and Ham: The Second Serving' avoided any kind of plot points that weren't to my liking. One major issue I had was in the second episode, after Sam finds his mother, Pam-I-Am. After escaping some villainous henchmen, the two hide in a large basket and are carried across a desert landscape, giving the two some time to talk to each other. However, this doesn't lead to any kind of heartwarming interaction between the two; instead, we get a scene played for laughs where an overly-giddy Sam bombards Pam with trivial questions. Considering how this show previously made Sam's feelings regarding his missing mother such a pivotal part of his character, the fact that a scene like this, where he has all the time in the world to open up to her about how much he's been wanting to see her again, was watered down into a comic relief bit just comes off as bizarre.
Related article: MUST WATCH – The Hollywood Insider's CEO Pritan Ambroase's Love Letter to Black Lives Matter – VIDEO
Subscribe to The Hollywood Insider's YouTube Channel, by clicking here.
Say! I Like 'Green Eggs and Ham'!
When all is said and done, 'Green Eggs and Ham: The Second Serving' is a really good time, even despite a few wonky story beats here and there. The characters from the first season continue to be endearing and fun, and most of the new characters also work pretty well. Series developer Jared Stern clearly had his heart in the right place when adapting such a renowned author's work to the small screen, and to see an effort so honest in that regard is super commendable on both his and Warner Bros. Animation's behalf. 'Green Eggs and Ham' avoids a certain trap that movies and shows aimed at kids often fall into, in that they work for their target audience, but might not be so enjoyable for adults. This show on the other hand is something that I think would be perfect for parents to watch alongside their young ones, not unlike how actual books by Dr. Seuss make for mutually fun reads. Even if cartoons aren't normally your forte, I still recommend being like Guy and giving it a try.
…and if you've already seen the first season and liked it, then you can rest easy knowing this one doesn't disappoint.
Cast: Michael Douglas, Adam DeVine, Keegan Michael-Key, Diane Keaton, Ilana Glazer
Crew: Jaren Stern (developed, written, & executive produced by), Piero Piluso, Bradley Raymond (directed by), John Whittington, Mark Rizzo, Brian Schacter, Katie Greenway, Kate Thulin (written by) Ellen DeGeneres, Jeff Kleeman, Mike Karz, David Dobkin, Sam Register (executive produced by)
By Austin Oguri
Click here to read The Hollywood Insider's CEO Pritan Ambroase's love letter to Cinema, TV and Media. An excerpt from the love letter: The Hollywood Insider's CEO/editor-in-chief Pritan Ambroase affirms, "We have the space and time for all your stories, no matter who/what/where you are. Media/Cinema/TV have a responsibility to better the world and The Hollywood Insider will continue to do so. Talent, diversity and authenticity matter in Cinema/TV, media and storytelling. In fact, I reckon that we should announce "talent-diversity-authenticity-storytelling-Cinema-Oscars-Academy-Awards" as synonyms of each other. We show respect to talent and stories regardless of their skin color, race, gender, sexuality, religion, nationality, etc., thus allowing authenticity into this system just by something as simple as accepting and showing respect to the human species' factual diversity. We become greater just by respecting and appreciating talent in all its shapes, sizes, and forms. Award winners, which includes nominees, must be chosen on the greatness of their talent ALONE.
I am sure I am speaking for a multitude of Cinema lovers all over the world when I speak of the following sentiments that this medium of art has blessed me with. Cinema taught me about our world, at times in English and at times through the beautiful one-inch bar of subtitles. I learned from the stories in the global movies that we are all alike across all borders. Remember that one of the best symbols of many great civilizations and their prosperity has been the art they have left behind. This art can be in the form of paintings, sculptures, architecture, writings, inventions, etc. For our modern society, Cinema happens to be one of them. Cinema is more than just a form of entertainment, it is an integral part of society. I love the world uniting, be it for Cinema, TV. media, art, fashion, sport, etc. Please keep this going full speed."
More Interesting Stories From The Hollywood Insider
– Want GUARANTEED SUCCESS? Remove these ten words from your vocabulary| Transform your life INSTANTLY
– A Tribute to Martin Scorsese: A Complete Analysis of the Life and Career of the Man Who Lives and Breathes Cinema 
– Do you know the hidden messages in 'Call Me By Your Name'? Find out behind the scenes facts in the full commentary and In-depth analysis of the cinematic masterpiece
– A Tribute To The Academy Awards: All Best Actor/Actress Speeches From The Beginning Of Oscars 1929-2019 | From Rami Malek, Leonardo DiCaprio To Denzel Washington, Halle Berry & Beyond | From Olivia Colman, Meryl Streep To Bette Davis & Beyond
– In the 32nd Year Of His Career, Keanu Reeves' Face Continues To Reign After Launching Movies Earning Over $4.3 Billion In Total – "John Wick", "Toy Story 4", "Matrix", And Many More
Green Eggs and Ham, Green Eggs and Ham, Green Eggs and Ham, Green Eggs and Ham, Green Eggs and Ham, Green Eggs and Ham, Green Eggs and Ham, Green Eggs and Ham, Green Eggs and Ham, Green Eggs and Ham, Green Eggs and Ham, Green Eggs and Ham, Green Eggs and Ham, Green Eggs and Ham, Green Eggs and Ham, Green Eggs and Ham, Green Eggs and Ham, Green Eggs and Ham, Green Eggs and Ham, Green Eggs and Ham, Green Eggs and Ham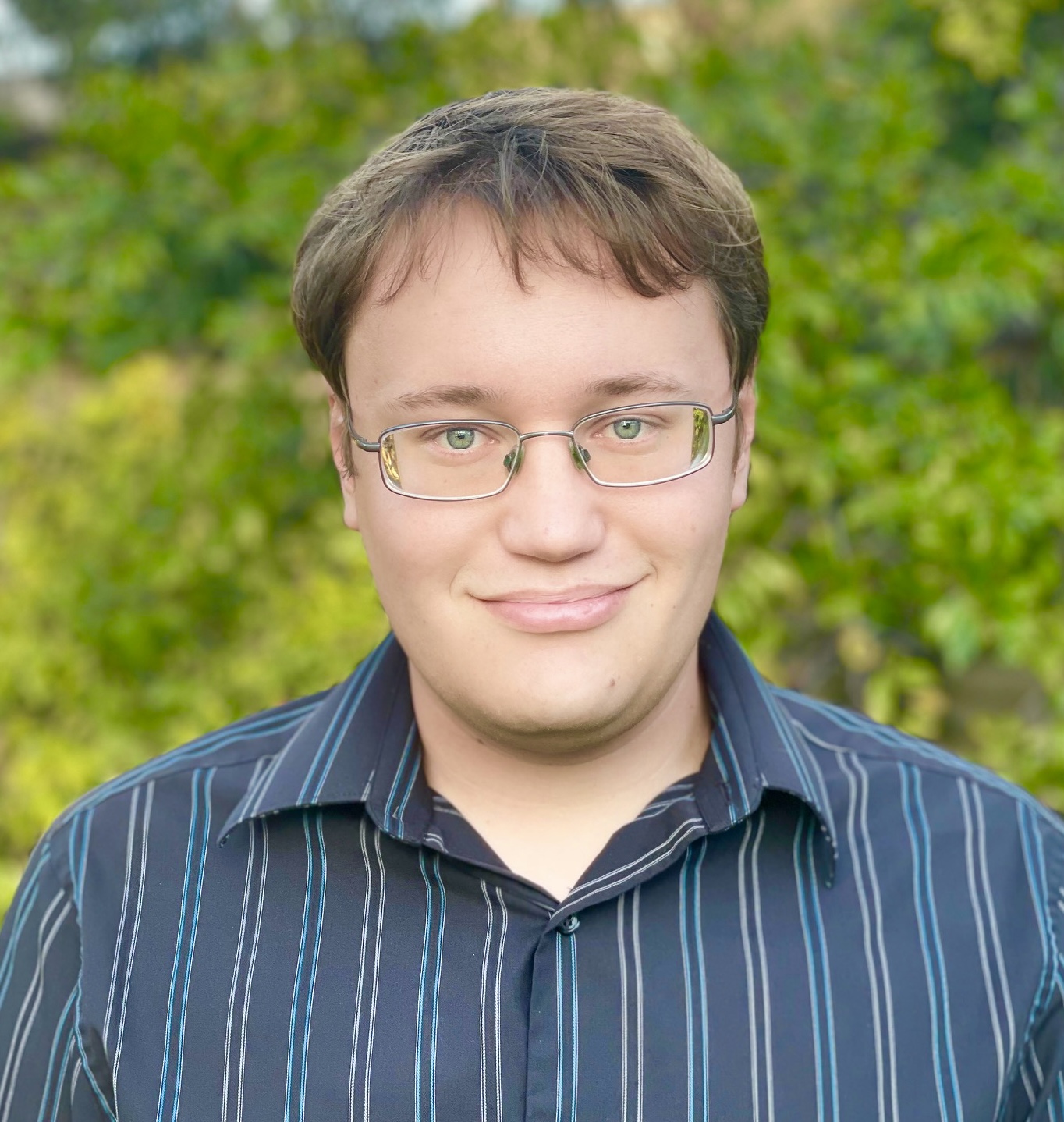 Austin Oguri is a screenwriter and has deep appreciation for the art of film in general, he aims to offer unique perspectives through his film reviews and feature articles. He also has a soft spot for lesser-known works, and enjoys spotlighting them whenever he can. Austin has always found it necessary for people to encourage and bring out the best in each other, and as a writer at The Hollywood Insider, he can combine that ideology with his ability to think outside the box and truly express his love for the arts in the best ways possible.