Video Version of this Article
Photo: BTS 
"To lose your path is the way to find that path" ('Lost' by BTS) is the motto and theme that BTS has always explored in their music. The South Korean pop boy band has risen to fame and is here to stay. Even if you aren't a part of their renowned fanbase, called ARMY, it is widely known that this septet has broken a plethora of records and also boundaries within the global and US music markets. Their name in English stands for 'Beyond the Scene' and in Korean it stands for 'Bangtan Sonyeondan' (also known as the Bangtan Boys), which translates to 'Bulletproof Boy Scouts.'  The concept of the name was to reflect the concept behind BTS and its music.
Related Video: Full Commentary on 'Top Gun: Maverick': Tom Cruise, Val Kilmer, Jennifer Connelly, Miles Teller
Related video: 'Top Gun: Maverick' Full Premiere Reactions: Tom Cruise, Val Kilmer, Jennifer Connelly, Miles Teller
Related video: EVOLUTION: Every Tom Cruise Role From 1981 to 2021, All Performances Exceptionally Poignant
Related article: A Tribute to Johnny Depp: The Actor and Musician Who Defined Range
Related video: EVOLUTION: Every Johnny Depp Role From 1984 to 2020, All Performances Exceptionally Poignant
Related article: A Tribute to the Hero & President Volodymyr Zelenskyy: Comedian/Actor, Ukraine's President and Heroic Leader
When they first debuted in 2013 under the small company, BigHit, the group tackled the challenges of refuting stereotypes and the expectations that are imposed on the youth. Essentially dodging the criticisms towards younger generations like bullets, hence the name 'Bulletproof Boy Scouts.' Their music in the earlier years of their career was to protect the values of young people, and as their careers flourished, they stuck to the concept but further examined young adulthood. BTS' concepts are constantly evolving in order to represent how they have grown themselves. With recent releases, their music has developed from their time as young teens to understand their own self-worth. The 7-member boy band is beyond pop melodies and intricate choreography as their lyrics have transcended barriers and influenced many. 
A Commentary on Social Expectations in South Korean Society 
BTS consists of 7 members: RM, Jin, Suga, J-hope, Jimin, V, and Jungkook. The young group started in 2013 and since then, they have never been afraid to speak out against social issues that are prevalent in their music. K-Pop songs are typically never outright when speaking about political issues. Some are focused on partying and romance but BTS' tracks have always had underlying meanings of social commentary despite the sounds of catchy choruses. The group's lyrics have inspired many of the youth, not only in South Korea, but globally. Their discography, especially in their earlier years, is focused on relaying the message of the struggle many young generations go through in South Korea. Millennials are oftentimes pressured to follow the path of going to college, pursuing a career, being successful, and then having a family. They have these social responsibilities that are imposed on them and are forced to meet the expectations of those older than them. That is what BTS brings to light.
Related video: Full Premiere Reactions 'Doctor Strange in the Multiverse of Madness': Benedict Cumberbatch & Team
Related Video: OSCAR-NOMINATED – EXCLUSIVE: 'Dune' Full Commentary, Reactions, Making Of – Timothee Chalamet, Zendaya, Oscar Isaac
Related Video: OSCAR-NOMINATED – 'House of Gucci' Full Commentary & Behind the Scenes – Lady Gaga, Adam Driver, Jared Leto, Al Pacino
Related article: EVOLUTION: Every Henry Cavill Role From 2001 to 2021, All Performances Exceptionally Poignant
Related article: EVOLUTION: Every Chris Evans Role From 1997 to 2020, All Performances Exceptionally Poignant
Related article: #metoo Revolution: Powerful Questions That Need Answers
Related article: FACT-CHECKED Series: Timothee Chalamet and 32 Facts about The Young Superstar
Their music centers on how the youth's dreams are those of older generations and their search for individuality is skewed because of social expectations. In their first debut song, 'No More Dream', the group talks about how younger generations should follow their own dreams and not anyone else's. This was during the time when all 7 members were teenagers, so the lyrics and the music video were in line with the youth culture in South Korea. In the song, Suga raps: "adults and parents forcefully instill dreams that are molded," which recognizes how the happiness from our hopes is implemented by the dreams of those older than us.  BTS brings forth the idea that the dreams we have for ourselves are enough and we shouldn't let anyone tell us otherwise. The group has been very blatant within their lyrics about social expectations and also socio-economic issues. From speaking out against South Korean officials in their song 'Am I Wrong' to addressing the misconducts of the government in 'Spring Day,' their music has always held a message that has impacted many. 
Their Most Beautiful Moment in Life 
Hwa Yang Yeon Hwa is a 4 character Chinese saying that translates to "The Most Beautiful/ Happy Moments in Life". This specific idiom is the second era of BTS' career after their debut with 'No More Dream'. This was a concept that still follows the themes of youth as it transitions into soul searching in young adulthood. Their concepts within this era focused a lot on self-exploration and also human connection. It was in this era that BTS started to gain more fame in the South Korean music industry. "The Most Beautiful Moment in Life" was a trilogy of albums that shed light on the most cherishable moment in our lives: youth. From our jump towards childhood to young adulthood, the group focuses on the beauty of growing up and evolving into an even better version of yourself. Rather than being blinded by the end product of change, BTS recognizes the importance of the process and the journey of getting to where you want to be as a person. 
Related article: MUST WATCH – The Hollywood Insider's CEO Pritan Ambroase's Love Letter to Black Lives Matter – VIDEO
Subscribe to The Hollywood Insider's YouTube Channel, by clicking here.
Related article: All Best Actor/Actress Speeches From The Beginning Of Oscars 1929-2019 | Hollywood Insider
Related article: The Hollywood Insider's CEO Pritan Ambroase: "The Importance of Venice Film Festival as the Protector of Cinema"
Related article: The Masters of Cinema Archives: The Hollywood Insider Pays Tribute to 'La Vie En Rose', Exclusive Interview with Director Olivier Dahan
Related article: – Want GUARANTEED SUCCESS? Remove these ten words from your vocabulary| Transform your life INSTANTLY
The songs in this era explore uncertainty during this transitionary period of our life. One of their songs, 'Young Forever', discusses the fear of growing up. Though it recognizes the escape of youth, the song also recognizes their fear of one day being out of the spotlight and no longer performing in arenas in front of ARMY. They want to keep on performing (aka staying young) but they understand that being youthful is not forever so they are trying to enjoy these moments that are present for as long as possible. It is something we should all take into consideration as we, as a society, are pressed for the future. The future is what we are living for when in reality, we should stay present and understand that the "right now" isn't always going to be here and we should appreciate it while we can. 
Love Yourself 
In one of their most recent eras, the 'Love Yourself' trilogy took inspiration from 4 parts of traditional Asian storytelling: beginning, development, twist, and conclusion. Throughout the albums, BTS explores the journey of falling in love, breaking up, and loving yourself. It is in their first album of the trio, 'Love Yourself: Her', where the songs focused on loving another person. An example is their intro song, 'Serendipity', which is sung by Jimin. He sings the words: "I became your flower, as if we were waiting, we bloom until we ache." It follows the themes of romance and explores finding love within relationships. Following 'Her', the group released 'Love Yourself: Tear' where the songs discuss the ending of relationships that were mentioned in the previous album. "I grew a flower that couldn't be bloomed in a dream can't come true"  is a lyric from the title track, 'Fake Love'. The album's entirety discusses heartbreak and how a love based on changing who you are is not true love. The first two albums contrast one another, but it is 'Love Yourself: Answer' that brings a solution. Before loving someone, you should love yourself first. The final album of the trilogy understands self-acceptance before everything else. In Jin's solo song on the album, 'Epiphany', he sings "I'm the one I should love" which highlights the essence of the entire trilogy.
Related article: Why Queen Elizabeth II Is One Of The Greatest Monarchs | Her Majesty Queen Elizabeth II of United Queendom of Great Britain & Northern Ireland (Video Insight)
Limited Time Offer – FREE Subscription to The Hollywood Insider
Click here to read more on The Hollywood Insider's vision, values and mission statement here – Media has the responsibility to better our world – The Hollywood Insider fully focuses on substance and meaningful entertainment, against gossip and scandal, by combining entertainment, education, and philanthropy.
The release of the three albums was during a time when the group was starting to reach global popularity and was charting on the US Billboard charts. Despite this rise to fame, the group brought back the root of their music that was reflected in their earlier career: the importance of loving yourself and individuality. This theme has been tremendously influential as many from across the world were touched by the message BTS creates with their music. The impact of the trilogy led them to partner with the United Nations where they created the "Love Myself Campaign" and became advocates for the youth. Their campaign centered around the core theme of them as a group and in their music as they focus on: "being able to love each other only when you care for and respect your own self". 
What To Expect From BTS
From politics to self-acceptance, the group has been able to explore very important issues within our younger generations. Despite singing in Korean, BTS has overcome the language barrier as their music has touched many lives. With such a renowned discography, the Bangtan Boys released an anthology album called 'Proof' this summer on June 10. Expect to see the 7 pop boys back on the charts real soon. 
BTS has announced they will be taking a hiatus from the group to focus on solo careers. 
By Anica Muñoz
Click here to read The Hollywood Insider's CEO Pritan Ambroase's love letter to Cinema, TV and Media. An excerpt from the love letter: The Hollywood Insider's CEO/editor-in-chief Pritan Ambroase affirms, "We have the space and time for all your stories, no matter who/what/where you are. Media/Cinema/TV have a responsibility to better the world and The Hollywood Insider will continue to do so. Talent, diversity and authenticity matter in Cinema/TV, media and storytelling. In fact, I reckon that we should announce "talent-diversity-authenticity-storytelling-Cinema-Oscars-Academy-Awards" as synonyms of each other. We show respect to talent and stories regardless of their skin color, race, gender, sexuality, religion, nationality, etc., thus allowing authenticity into this system just by something as simple as accepting and showing respect to the human species' factual diversity. We become greater just by respecting and appreciating talent in all its shapes, sizes, and forms. Award winners, which includes nominees, must be chosen on the greatness of their talent ALONE.
I am sure I am speaking for a multitude of Cinema lovers all over the world when I speak of the following sentiments that this medium of art has blessed me with. Cinema taught me about our world, at times in English and at times through the beautiful one-inch bar of subtitles. I learned from the stories in the global movies that we are all alike across all borders. Remember that one of the best symbols of many great civilizations and their prosperity has been the art they have left behind. This art can be in the form of paintings, sculptures, architecture, writings, inventions, etc. For our modern society, Cinema happens to be one of them. Cinema is more than just a form of entertainment, it is an integral part of society. I love the world uniting, be it for Cinema, TV. media, art, fashion, sport, etc. Please keep this going full speed."
More Interesting Stories From The Hollywood Insider
– Want GUARANTEED SUCCESS? Remove these ten words from your vocabulary| Transform your life INSTANTLY
– A Tribute to Martin Scorsese: A Complete Analysis of the Life and Career of the Man Who Lives and Breathes Cinema 
– Do you know the hidden messages in 'Call Me By Your Name'? Find out behind the scenes facts in the full commentary and In-depth analysis of the cinematic masterpiece
– A Tribute To The Academy Awards: All Best Actor/Actress Speeches From The Beginning Of Oscars 1929-2019 | From Rami Malek, Leonardo DiCaprio To Denzel Washington, Halle Berry & Beyond | From Olivia Colman, Meryl Streep To Bette Davis & Beyond
– In the 32nd Year Of His Career, Keanu Reeves' Face Continues To Reign After Launching Movies Earning Over $4.3 Billion In Total – "John Wick", "Toy Story 4", "Matrix", And Many More 
bts, bts, bts, bts, bts, bts, bts, bts, bts, bts, bts, bts, bts, bts, bts, bts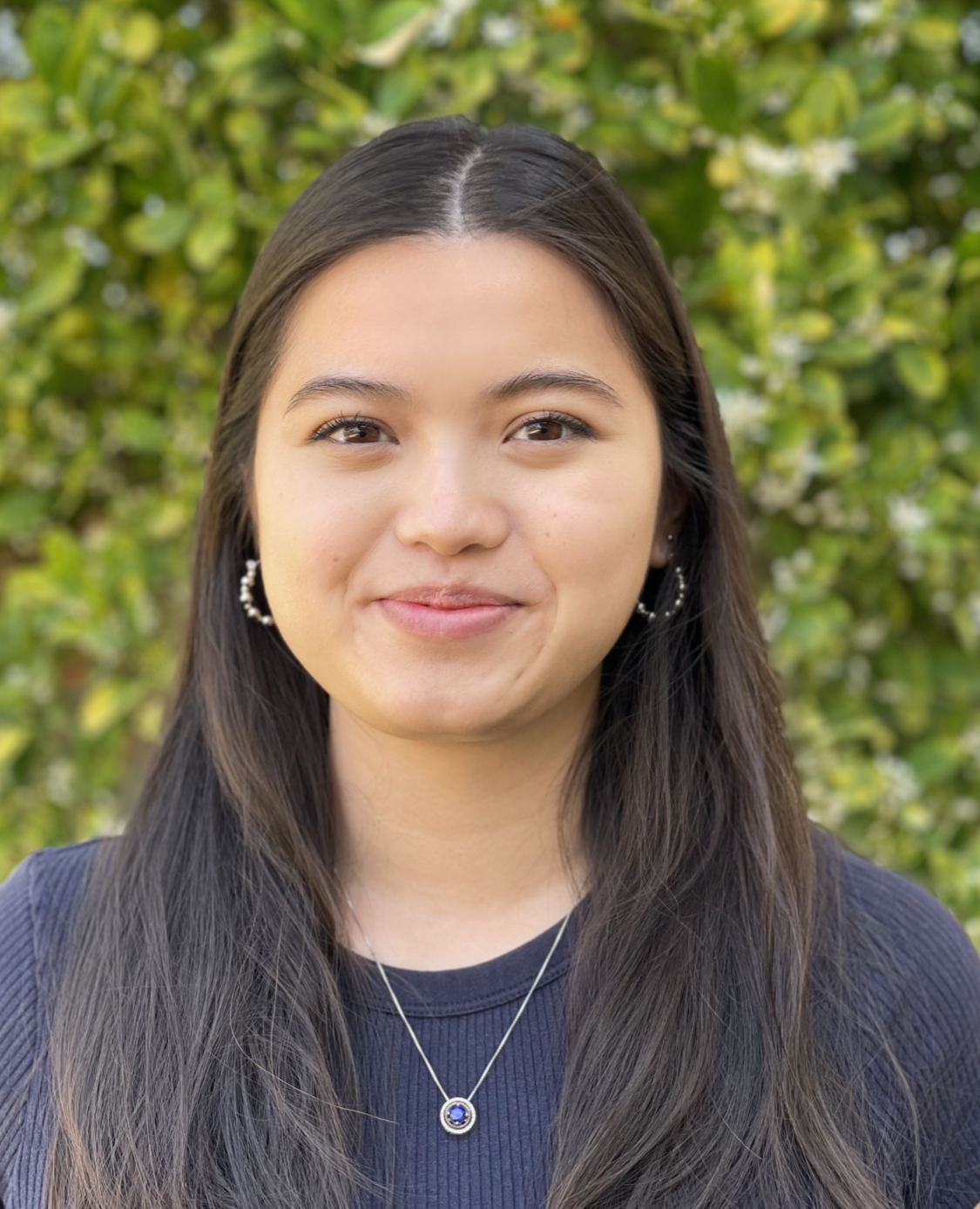 Anica Muñoz is a writer and an aspiring film producer with a passion for media and entertainment. She strongly considers storytelling to be a powerful tool that bridges the divide between communities. Anica enjoys films that showcase a diversity of voices and brings forth empowerment for a wide group of individuals.  From her writing, she believes in creating a positive impact with her analysis and reviews of films by exploring the power of human connection within these stories. Her perspective towards consuming entertainment is driven by compassion which aligns itself with the mission of The Hollywood Insider. Anica hopes to share her enthusiasm and love for cinema with others through her work.