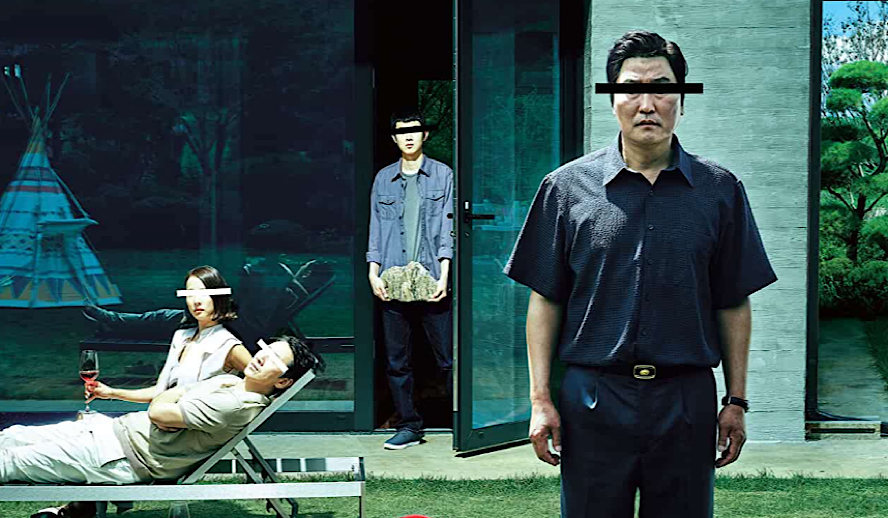 Video Version of this Article
Photo: 'Parasite'
In 2019, South Korean cinema finally broke through the long-standing cultural barriers of international unawareness and critical disregard with the release of Bong Joon-ho's revolutionary masterpiece 'Parasite'. Debuting at the Cannes Film Festival and winning the esteemed Palme d'Or, waves of exceptional reactions and general hype turned skeptical eyes to the latest from the South Korean director of English-langauage hits like 'Snowpiercer' (2013) and Netflix's 'Okja' (2017). The glowing reactions only continued to grow, eventually culminating in the winning of six Academy Awards including Best International Feature, Best Director, Best Original Screenplay, and a historic win for Best Picture, as well as a global theatrical return of roughly $266 million making it the highest-grossing film in the nation's history.
Related article: 'In the Heights' – Behind the Scenes and Full Commentary/Reactions from Cast & Crew
Related article: The Hollywood Insider's CEO Pritan Ambroase: "The Importance of Venice Film Festival as the Protector of Cinema"
With comparisons to the likes of 'Citizen Kane' (1941) and 'The Godfather' (1972) for their shared ability to pull off both technical excellence and soul-shattering storytelling, 'Parasite' represented a clear turning point for the recognition of international cinema going forward. But it also holds the power to invite audiences wowed by its style and spirit to begin a journey backward to uncover the treasure trove of extraordinarily unique films the peninsula has produced over its relatively short cinematic history.
South Korean Cinema: A Wealth of Cinematic Gems – 'Spring, Summer, Fall, Winter…and Spring', 'The Wailing', and 'Burning'
The journey through South Korean cinema begins with Kim Ki-duk's tranquil 'Spring, Summer, Fall, Winter…and Spring' (2003), which tells the tale of an unruly buddhist monk and his aging master across the various seasons of their lives. The pair reside in a stunningly beautiful floating monastery in the middle of a distant forested lake sheltered by mountains from the buzz of the outside world. The film is broken into five chapters, the eponymous seasons of the title, and shows his disciplined childhood, rebellious adolescence, tragic midlife, eventual acceptance (a chapter portrayed by the director himself), and the beginning of the cycle all over again with the arrival of another young boy that he must raise. With spellbindingly elegant photography and a fascinating examination of the cyclical nature of life and love, 'Spring, Summer, Fall, Winter…and Spring' may not resemble many other South Korean films, but that is part of what makes it so rewarding a watch. 
Related article: MUST WATCH – The Hollywood Insider's CEO Pritan Ambroase's Love Letter to Black Lives Matter – VIDEO
Subscribe to The Hollywood Insider's YouTube Channel, by clicking here.
Jumping forward thirteen years and landing on the exact opposite side of genre and intent comes Na Hong-jin's viscerally terrifying mystic horror 'The Wailing' (2016). Coarse and upsetting where 'Spring, Summer, Fall, Winter…and Spring' is tender and comforting, 'The Wailing' sees the blending of many seminal works from the vast history of the horror genre into an electrified plunge into evil. The film follows the attempts of a rural police officer played by Kwak Do-won attempting to solve a string of violent murders, understand a viral illness spreading around the town, and save his own daughter from both in the wake of the arrival of a mysterious stranger from far away. The film pays clear homage to the likes of George Romero's 'Night of the Living Dead' (1966), Roman Polanski's 'Rosemary's Baby' (1968), William Friedkin's 'The Exorcist' (1973), and John Carpenter's 'The Thing' (1982), taking inspiration from all of them and blending them together into an expansive odyssey through small-town xenophobia and the mystical world of angels and demons.
One year after 'The Wailing', Lee Chang-dong released his ambiguous psychological mystery thriller 'Burning' (2017). The film was adapted from the short story by Haruki Murakimi, 'Barn Burning' from The Elephant Vanishes, and starred Yoo Ah-in, Jeon Jong-seo, and 'Walking Dead' alum and Academy Award-nominated star of 'Minari' (2020) Steven Yeun. It tells the story of a directionless deliveryman played by Yoo who runs into Jeon, a childhood friend on the verge of an emotional breakdown, striking up a relationship. Jeon's Shin Hae-mi embarks on a sudden trip abroad and when she returns she brings along with her Yeun's mysterious Ben, who maintains a strange and unique hobby. The film features some of the most impressive cinematography of the last ten years and accompanies its visual flare with a lurking unease and unshakable foreboding sure to remain in the audience's minds even after the film has finished.
Related article: Why Queen Elizabeth II Is One Of The Greatest Monarchs | Her Majesty Queen Elizabeth II of United Queendom of Great Britain & Northern Ireland (Video Insight)
Limited Time Offer – FREE Subscription to The Hollywood Insider
Click here to read more on The Hollywood Insider's vision, values and mission statement here – Media has the responsibility to better our world – The Hollywood Insider fully focuses on substance and meaningful entertainment, against gossip and scandal, by combining entertainment, education, and philanthropy.
The Pitch-Black Provocateur, Park Chan-wook – 'Joint Security Area', 'Oldboy', and 'The Handmaiden' 
Few filmmakers have been able to carve out as large a place for themselves amongst modern audiences while creating consistently perverse and prickly content as South Korean director Park Chan-wook. After two little-seen and under-funded directorial ventures, Park exploded onto the international scene with his 2000 political thriller 'Joint Security Area', easily his most mainstream accessible work, the film centers on an international investigation surrounding a deadly shooting at the heavily militarized border between North and South Korea near the DMZ. 'Joint Security Area' served as a telling metaphor for the rapidly regressing relationship between the two conjoined nations, using the vessels of a North Korean sergeant played by a young Song Kang-ho and South Korean sergeant played by Lee Byung-hun as symbols for their nations and the potential they may have once shared to exist as equals rather than enemies. 
Arguably the best-known work of director Park Chan-wook came three years later in the form of the unhinged action mystery 'Oldboy' (2003). Originating from a Japanese manga, the film retained much of the erratic pacing and outlandish story beats from the comic, setting them against the highrise skyline of South Korea. The second installment in Park's unofficially-titled 'Vengeance' trilogy alongside 'Sympathy for Mr. Vengeance' (2002) and 'Lady Vengeance' (2005), the film follows the seemingly random abduction of Oh Dae-su, played absolutely unhinged by the exceptional Choi Min-sik, and his fifteen-year imprisonment in a strange cell.
Upon his unexpected release, Oh Dae-su sets out on a warpath to hunt down those who are responsible for his captivity and to find out the reason why. The story is chock-full of plentiful pulp, brutal action, and mind-bending twists sure to leave most audience members with the most satisfying of grimaces. When he was President of the Jury at the 2004 Cannes Film Festival, Quentin Tarantino, an avid fan and vocal supporter, lobbied for the film to win the Palme d'Or. While it ultimately lost out to Michael Moore's 'Fahrenheit 9/11', it did take home the second-best prize, the Grand Prix. 
Related article: The Hollywood Insider's CEO Pritan Ambroase: "The Importance of Venice Film Festival as the Protector of Cinema"
Related article: The Masters of Cinema Archives: The Hollywood Insider Pays Tribute to 'La Vie En Rose', Exclusive Interview with Director Olivier Dahan
Related article: – Want GUARANTEED SUCCESS? Remove these ten words from your vocabulary| Transform your life INSTANTLY
While later trying his hand at an English-language feature with 2013's 'Stoker' starring Nicole Kidman, Park would find his greatest success since 'Oldboy' in his masterful erotic thriller 'The Handmaiden' (2016). The film is set during Japanese colonial rule and follows three separate viewpoints on the same story from the perspective of its various central characters. It is in part the story of a con job turned romance between a sheepish handmaiden played by Kim Tae-ri and her mistress portrayed by Kim Min-hee, but as the story unfolds so to do the various deceptions and alliances that complicate the narrative and often purposefully uproot the audience's understanding. The film is easily Park's largest in scale and offers the viewer several different emotional journeys across its runtime sure to lead to confused bewilderment and shouts of joy.
The Modern Master of Cinema, Bong Joon-ho – 'Memories of Murder', 'Mother', and 'Parasite'
Not one name has been more associated with the cinema of South Korea than the aforementioned Bong Joon-ho. After graduating from the Korean Academy of Film Arts and compiling a few short stints on various film productions, Bong premiered his first feature film, an offbeat satire about neighborly dognapping, 'Barking Dogs Never Bite' (2000). While far from a success domestically, the film earned enough for Bong to begin work on his far grander sophomore venture, 'Memories of Murder' (2003). The film was adapted from a 1996 stage play by Kim Kwang-rim entitled 'Come to See Me' by Bong and 'Sea Fog' (2013) director Shim Sung-bo, proving a much louder release and growing in estimation to become held as one of the best films of the 2000s by the end of the decade.
The film was based partially on the actual investigation of South Korea's first serial murders and follows two detectives portrayed by frequent Bong contributor Song Kang-ho and Kim Sang-kyung who become obsessed with solving the seemingly unsolvable. Featuring blisteringly effective direction, stunning cinematography of the Korean farmlands, and an intricately effective screenplay, 'Memories of Murder' set Bong on the path to becoming a filmmaking superstar.
Related article: A Rare Historical Perspective Analysis of 'Memories of Murder': Bong Joon-Ho's Film Based on True Story of Institutionalized Violence
Related article: 'Snowpiercer': A Bong Joon-Ho Gem Driven to Success By an Emotional Chris Evans
After making a daring pivot with 2006's aquatic monster movie 'The Host', Bong returned to the realm of serious filmmaking with 'Mother' (2009). A rather simple tale about a mother's unflappably ferocious love for her son, the film is often cited as Bong's quietest and most internal works. It manifests many additional layers on to its premise with the revelation that the mother, played to near perfection by Kim Hye-ja, must defend her son after he is accused and convicted in the case of a brutal murder that took place in their town. The film is unafraid to explore the deepest depths of motherhood and what it means to love unconditionally, offering a bleak yet beautiful character study afforded ample time to breathe.
Of course, any dissection of Bong's immense body of work is not complete without sufficiently venerating his magnum opus, 'Parasite'. Few films have ever exuded more exacted poise and perfected wit than are on display in Bong's 'Parasite', a ruthless social thriller that gleefully tears down the notions of wealth disparity, class warfare, and late-stage capitalism. The story of two families, both making up the parasitic entities of the film's title, the destitute Kim's resigned to a crowded semi-basement apartment and the wealthy Park's who live in a palatial mansion at the top of the city. Slowly but surely the Kim's begin to invade the lives of the Park's, pretending to be tutors and maids to infiltrate the seemingly idyllic life of those at the top of the food chain, but this is only the beginning for both families as they embark on a kaleidoscopic descent into sociopolitical madness and mayhem.
Related article: After 'Parasite' from Bong Joon-Ho, What Should You Watch? A Look into his Underappreciated Work
Related article: How Steven Yeun is Creating a More Authentic, Representation of Asian Americans in Hollywood
The actors portraying the Kim's instantly weaseled their way into audiences' hearts as lovable leeches, particularly Song Kang-ho's patriarch Ki-taek and Park So-dam's daughter Ki-jung. Altogether, the film represented something far larger than itself, putting its ear to the pulse of many millions struggling under the weight of class immobility and has only grown stronger as a cultural touchstone for the harsh realities of the 21st century in the year and a half since its release. As Bong soulfully expressed in his acceptance speech at the Golden Globes, "Once you overcome the one-inch-tall barrier of subtitles, you will be introduced to so many more amazing films." Never was that more true than in exploring the director's own filmography as well as embarking on a road trip through the exceptional cinema of South Korea. 
By Andrew Valianti
Click here to read The Hollywood Insider's CEO Pritan Ambroase's love letter to Black Lives Matter, in which he tackles more than just police reform, press freedom and more – click here.
An excerpt from the love letter: The Hollywood Insider's CEO/editor-in-chief Pritan Ambroase affirms, "The Hollywood Insider fully supports the much-needed Black Lives Matter movement. We are actively, physically and digitally a part of this global movement. We will continue reporting on this major issue of police brutality and legal murders of Black people to hold the system accountable. We will continue reporting on this major issue with kindness and respect to all Black people, as each and every one of them are seen and heard.
Just a reminder, that the Black Lives Matter movement is about more than just police brutality and extends into banking, housing, education, medical, infrastructure, etc. We have the space and time for all your stories. We believe in peaceful/non-violent protests and I would like to request the rest of media to focus on 95% of the protests that are peaceful and working effectively with positive changes happening daily. Media has a responsibility to better the world and The Hollywood Insider will continue to do so."
Ways to support Black Lives Matter Movement to end systemic racism
More Interesting Stories From The Hollywood Insider
– Want GUARANTEED SUCCESS? Remove these ten words from your vocabulary| Transform your life INSTANTLY
– Compilation: All James Bond 007 Opening Sequences From 1962 Sean Connery to Daniel Craig
– Do you know the hidden messages in 'Call Me By Your Name'? Find out behind the scenes facts in the full commentary and In-depth analysis of the cinematic masterpiece
– A Tribute To The Academy Awards: All Best Actor/Actress Speeches From The Beginning Of Oscars 1929-2019 | From Rami Malek, Leonardo DiCaprio To Denzel Washington, Halle Berry & Beyond | From Olivia Colman, Meryl Streep To Bette Davis & Beyond
– In the 32nd Year Of His Career, Keanu Reeves' Face Continues To Reign After Launching Movies Earning Over $4.3 Billion In Total – "John Wick", "Toy Story 4", "Matrix", And Many More
south korean cinema, south korean cinema, south korean cinema, south korean cinema, south korean cinema, south korean cinema, south korean cinema, south korean cinema, south korean cinema, south korean cinema, south korean cinema, south korean cinema, south korean cinema, south korean cinema, south korean cinema, south korean cinema, south korean cinema, south korean cinema, south korean cinema, south korean cinema, south korean cinema, south korean cinema, south korean cinema, south korean cinema, south korean cinema, south korean cinema, south korean cinema, south korean cinema, south korean cinema, south korean cinema, south korean cinema, south korean cinema, south korean cinema, south korean cinema, south korean cinema, south korean cinema, south korean cinema, south korean cinema, south korean cinema, south korean cinema, south korean cinema, south korean cinema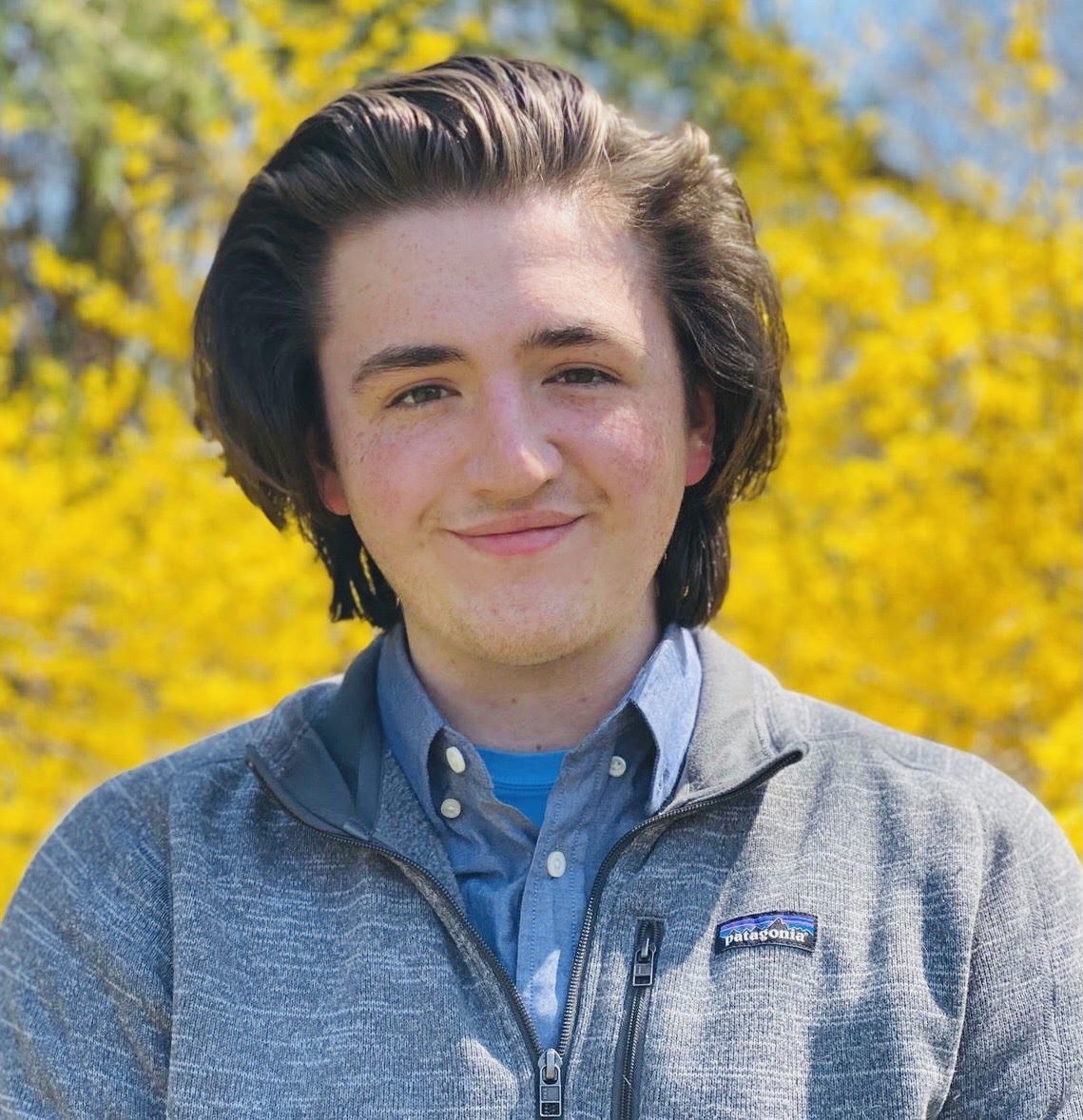 Andrew Valianti is a writer and an aspiring producer-director, and all-around film lover. While writing both features and reviews for the Hollywood Insider, Andrew has focused on the intersection of cinema and politics as they relate to empowering diverse stories and viewpoints. Through both study and practice, Andrew has seen first hand the many ways in which film and media can have a positive and meaningful impact on everyday lives. His personal views align with the Hollywood Insider, as he views journalism as a means to empower and mobilize positive change rather than spread gossip or negativity. He believes that art ignites action and has sought to pursue stories that further this goal.