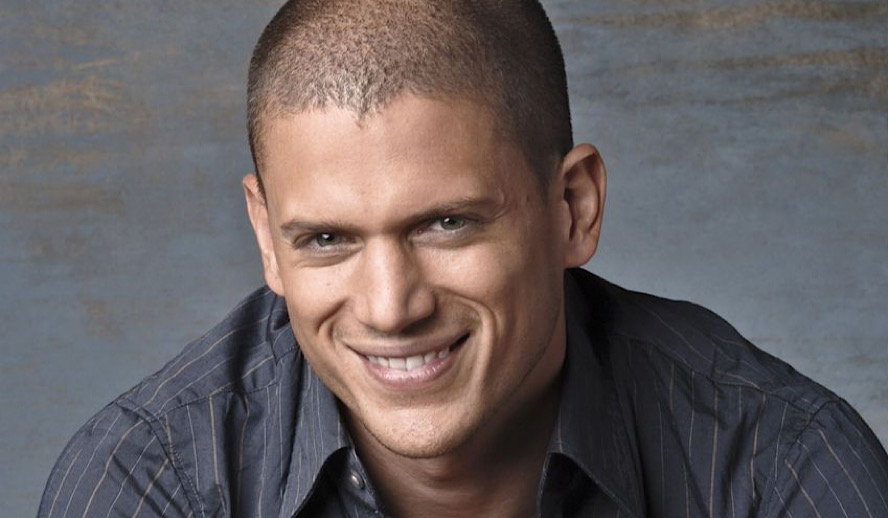 Photo: Wentworth Miller
In a world where closeted gay leading men continue to hide their sexuality for their career's sake and to be marketable to AMERICA, here is one Hollywood leading man that has proudly proclaimed he will only accept and perform gay/LGBTQ roles from here onwards. And that is the definition of COURAGE and being a HERO.
The Rise of Wentworth Miller
If you are unfamiliar with rising star Wentworth Miller, now's the time to wake up. Born in England in June of 1972, the gemini was raised in Park Slope, Brooklyn, and quickly developed a flair for the arts. Taking part in A Cappella groups and other performing arts organizations throughout school, Miller's talent grew apparent and a career for him in entertainment became inevitable. By the late 90s, Wentworth was picking up guest-starring gigs in hit shows like Buffy the Vampire Slayer and ER before landing a role in the 2003 feature film The Human Stain alongside Anthony Hopkins and Nicole Kidman. Miller soon returned to cable television, appearing in the pilot of the 2005 series Ghost Whisperer before taking on a starring role in what would prove to be his breakout moment in FOX's Prison Break. The action crime drama was an instant hit for FOX and Miller was a clear fan-favorite among audiences. During his time on Prison Break, Miller continued to make a name for himself as he appeared in two music videos for popular Mariah Carey songs, "It's Like That" and "We Belong Together." Miller continued his work on Prison Break until the series' finale in 2017 but he continues his acting career in television, starring in popular series like DC's Legends of Tomorrow, Madam Secretary, and Law & Order: Special Victims Unit.
Related article: WATCH: "If Your Child Told You They Were Gay/Lesbian, What Would You Do?" – Prince William Confirms He Would Completely Accept His Gay Children – Hollywood Insider's 'Messages From America' – Episode 6
Related article: Alan Turing: Gay Hero Stopped World War II Then Punished By Government
On top of working as an acclaimed action star, Miller has made a name for himself as an LGBTQ+ activist. Wentworth came out as a gay man in 2013 when he first demonstrated the power he had as a star using his voice for justice. In response to an invitation to the 2013 St. Petersburg International Film Festival, Miller penned a public letter in which he announced his gay identity and denounced Russia's barbaric and rampant homophobia. Miller wrote, "As a gay man, I must decline… I cannot in good conscience participate in a celebratory occasion hosted by a country where people like myself are being systematically denied their basic right to live and love openly." Russia has been cruel in upholding homophobic policies and their infamous Gay Propaganda Law effectively makes it illegal to be a member of the LGTBQ+ community in the country. It is actively dangerous to be a queer person in Russia, best exemplified by the heinous crimes of Chechnya which have included kidnapping and murdering a multitude of gay Russians. Wentworth Miller's coming out story not only served as a moment for him to embrace his identity, but it also made a political statement in the name of advocacy for LGBTQ+ people in need, indicating the star's dense future of queer activism.
The History of LGBTQ+ Representation in Media
While Wentworth Miller symbolizes the best of queer media's representation today, it has been an extraordinarily long and arduous journey to reach our modern standard of treatment of the LGBTQ+ community in film and television. During the vast majority of the 20th century, the Hays Code was put into place, which was basically a set of rules for film censoring. The Hays Code became especially popular during the Red Scare in which conservatives Americans became increasingly paranoid that communists were overtaking the United States, and many believed that movies should have a code in order to maintain integral American values. Some examples of basic rules of the Hays Code include that all characters who break a law be punished and that all characters be of "pure" sexuality. This, of course, meant that homosexuality would never be explicitly conveyed in film; however, many directors would "queer code", or use hints to allude to a character's homosexuality. 
Related article: MUST WATCH – Hollywood Insider's CEO Pritan Ambroase's Love Letter to Black Lives Matter – VIDEO
Subscribe to Hollywood Insider's YouTube Channel, by clicking here. 
Alfred Hitchcock utilized queer coding in his 1948 film Rope in which the two main characters were artistic and elitist men that lived with one another in New York City. Although Hitchcock ultimately adhered to the code by punishing the two queer coded men by the end of the film, many viewers boycotted the thriller at the time of its release as even the allusion to homosexuality was perceived as far too depraved. Hitchcock also utilized queer coding in his 1940 film Rebecca, in which a maid, Mrs. Danvers, who is consistently coded as masculine is discovered to be obsessed with the late Rebecca. While these may be seen as rebellious forms of queer representation in media on Hitchcock's part, all of his queer coded characters ended up miserable or dead, establishing the bleak nature of the LGBTQ+ community's depiction in film.
Toward the end of the 20th century, the reality of gay representation in media shifted radically. In 1994, Ellen DeGeneres came out in her primetime sitcom, Ellen. This was the first time the main character of a show came out as gay and it rattled America. The show was quickly canceled, but the world could not erase the impact Ellen's story had on pop culture and soon queer stories were being told at a much more rapid and consistent pace. Will & Grace premiered in 1998 and was a hit, running eight seasons before its revival in 2017. This show was seen as monumental for the perception of gay rights in America as now President-Elect Joe Biden put it in 2012, "When the social culture changes. … I think Will & Grace did more to educate the American public more than almost anything anybody has done so far. People fear that which is different. Now they're beginning to understand." 
Related article: The Power of Positivity: Ikorodu Bois + Chris Hemsworth + Russo Brothers + Sam Hargrave
Limited Time Offer – FREE Subscription to Hollywood Insider – Click here to read more on Hollywood Insider's vision, values and mission statement here – Media has the responsibility to better our world – Hollywood Insider fully focuses on substance and meaningful entertainment, against gossip and scandal, by combining entertainment, education, and philanthropy. 
Wentworth Miller & The Modern State of LGBTQ+ Media
Since the 1990s, much has changed in the way of queer representation in film and television. There are many examples of progress; from 2016's groundbreaking Moonlight, a film that won an Oscar for exploring the beautiful but harrowing truth of black gay life, to Netflix's Laverne Cox produced Disclosure, a documentary that explored all of the struggles trans people face trying to make space for themselves in the media landscape throughout history. An extremely positive sign of progress for the acknowledgment of the LGBTQ+ community in media today is found in President-elect Joe Biden's victory speech, which included the first time a President-elect addressed the transgender community in an acceptance speech. Recent times have also proved difficult for the LGBTQ+ community's representation as well. Controversy often arrives when news of a cis actor playing a trans character breaks, whether it be Eddie Redmayne in The Danish Girl or Benedict Cumberbatch in Zoolander 2. This is why it remains imperative that both straight and queer actors today use their platform to ensure that the stories of LGBTQ+ people are treated properly and remain in the hands of their community. 
On November 8th, Wentworth Miller once again proved his courage and his loyalty to his community and demonstrated his spirit of activism when he expressed that he was only interested in playing gay characters for the rest of his career. After fans had speculated Miller could return to Prison Break, he took to Instagram to explain why he would not return to the role.
"I'm not concerned for myself. I can't be "bullied" in this space. I have too much power. "Delete. Block. Deactivate." Etc. But I take seriously the possibility of queer kids visiting here, recently out of the closet or exploring the idea… I don't want them exposed to bullsh-t." Miller shared, "I'm out. Of PB. Officially… I just don't want to play straight characters. Their stories have been told (and told)… If you're hot and bothered because you fell in love with a fictional straight man played by a real gay one… That's your work. – W.M. ?️‍?" 
Related article: Hollywood Insider's CEO Pritan Ambroase: "The Importance of Venice Film Festival as the Protector of Cinema"
Related article: The Masters of Cinema Archives: Hollywood Insider Pays Tribute to 'La Vie En Rose', Exclusive Interview with Director Olivier Dahan
Reel-and-Real-Life Prison Break
Miller returned with an update on Instagram two days later on 10th November, after receiving a flood of support for his previous statement. He spoke on the much-debated issue, of gay parts being played by gay actors and also the problem of gay actors being typecasted into gay roles. He imparted his wisdom eloquently stating, "Am I saying gay actors (gay men, specifically) should only play gay parts? No. I was speaking for myself. At this point in my life/career, it's what feels interesting, inspiring, right.That said, do I want to see more gay parts played by gay actors? Yes. It makes a difference performance-wise (IMO), but also bec straight actors playing "gay" centers straightness. Doesn't matter if they're "acting" – I still know what I'm looking at. (Does this dynamic exist on a spectrum with porn genres like "gay-for-pay" and the prioritization/fetishization of straight/"masc" men over gay/"femme" men within the gay community? Conversations for another time.)"
Miller also elaborated on how the American and global culture as a whole forces people to hide their sexuality, "PB was challenging, onscreen and off. Did anyone involved tell me, explicitly, to bury my gayness for the show's sake? No. Had I already received enough messaging from Hollywood/the larger culture/the schools I went to/my family of origin such things go unspoken lest you risk punishment, losing rights/privileges? Yes. One of the ironies of the closet is I became my own jailer. "Prison Break" indeed. (I've said it before – the universe has a sense of humor.) I haven't spent my career on "Pose" and "Looking." Didn't work out that way. What I've done is a lot of action-adventure, and that's come with a diverse fanbase. Within that is a homophobic subgroup and their shit's been washing up on my shore. They dig "Michael" but have a problem with me. It's got that "Love the Sinner, Hate the Sin" energy. They'd prefer I keep quiet, dial it down. Don't Remind Them.

No.

My gayness was largely erased (by me, for starters) in the first decades of my career. It is my want, now, to center it in a way that cannot be missed by myself or anyone else. – W.M. ?️‍?"
Related article: Did you see the hidden messages in 'Call Me By Your Name'? Find out behind the scenes facts in the full commentary and in-depth analysis of the cinematic masterpiece
Related article: 'God's Own Country' is a Must Watch for Fans of 'Call Me By Your Name'
Miller understands the importance of featuring LGBTQ+ characters in film and television and the influence these characters have on young, especially queer, audiences. By vowing to only take on gay roles, Wentworth paves the way for other stars to be both unapologetically queer in addition to empowering them to only take on the roles they believe are actively benefitting their community. As history shows, representation for LGBTQ+ people in media is not a given and it is crucial that everyone with a platform hear Miller's call to speak up for the marginalized and continue the fight for precious queer space in the media of today and of tomorrow.
An excerpt from the love letter: Hollywood Insider's CEO/editor-in-chief Pritan Ambroase affirms, "Hollywood Insider fully supports the much-needed Black Lives Matter movement. We are actively, physically and digitally a part of this global movement. We will continue reporting on this major issue of police brutality and legal murders of Black people to hold the system accountable. We will continue reporting on this major issue with kindness and respect to all Black people, as each and every one of them are seen and heard. Just a reminder, that the Black Lives Matter movement is about more than just police brutality and extends into banking, housing, education, medical, infrastructure, etc. We have the space and time for all your stories. We believe in peaceful/non-violent protests and I would like to request the rest of media to focus on 95% of the protests that are peaceful and working effectively with positive changes happening daily. Media has a responsibility to better the world and Hollywood Insider will continue to do so."
Ways to support Black Lives Matter Movement to end systemic racism
– Do you know the hidden messages in 'Call Me By Your Name'? Find out behind the scenes facts in the full commentary and In-depth analysis of the cinematic masterpiece
– A Tribute To The Academy Awards: All Best Actor/Actress Speeches From The Beginning Of Oscars 1929-2019 | From Rami Malek, Leonardo DiCaprio To Denzel Washington, Halle Berry & Beyond | From Olivia Colman, Meryl Streep To Bette Davis & Beyond
– In the 32nd Year Of His Career, Keanu Reeves' Face Continues To Reign After Launching Movies Earning Over $4.3 Billion In Total – "John Wick", "Toy Story 4", "Matrix", And Many More
Wentworth Miller, Wentworth Miller, Wentworth Miller, Wentworth Miller, Wentworth Miller, Wentworth Miller, Wentworth Miller, Wentworth Miller, Wentworth Miller, Wentworth Miller, Wentworth Miller, Wentworth Miller, Wentworth Miller, Wentworth Miller, Wentworth Miller, Wentworth Miller, Wentworth Miller, Wentworth Miller, Wentworth Miller, Wentworth Miller, Wentworth Miller, Wentworth Miller, Wentworth Miller, Wentworth Miller, Wentworth Miller, Wentworth Miller, Wentworth Miller, Wentworth Miller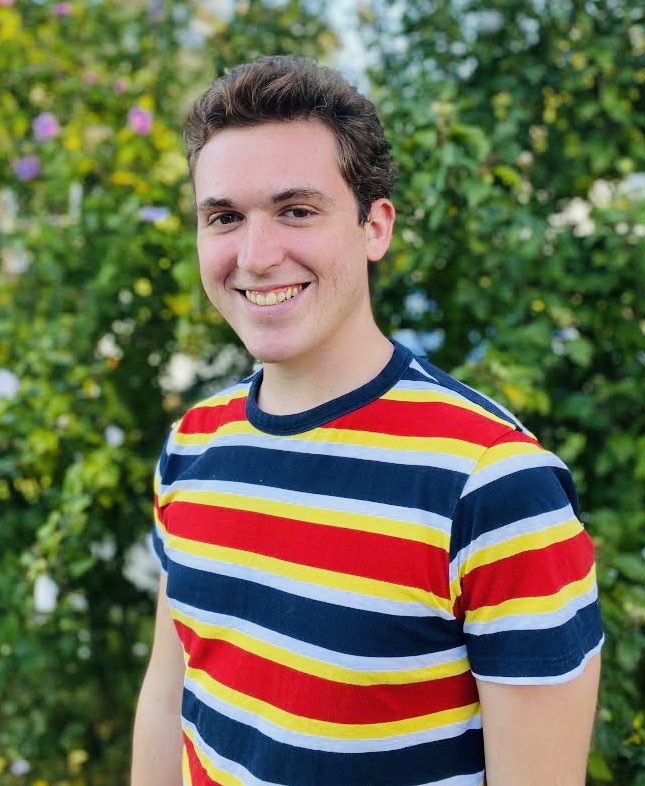 Christopher Davis is an entertainment enthusiast dedicated to the diverse and ever-expanding terrain of film and television. He is eager to examine entertainment that pushes the boundaries of the screen and offers new texture to popular culture altogether. Christopher is excited to write for Hollywood Insider, where he is encouraged to engage in factual and substance-based discourse. Christopher finds inspiration in media that is compelling to consume, sparks progress and evokes compassion.