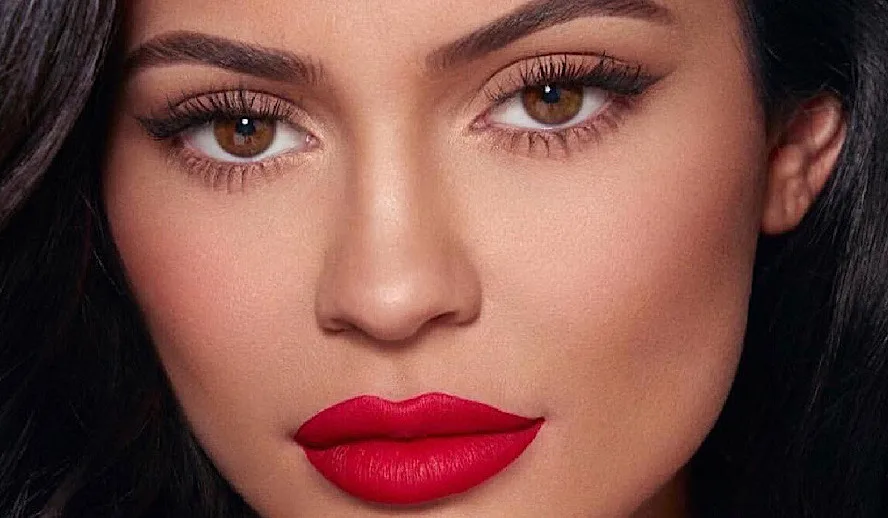 Photo: Kylie Jenner/Kyliecosmetics.com
At 22 years old Kylie Jenner has created a billion-dollar beauty empire. Kylie introduced her cosmetics powerhouse to the world by launching lip kits in 2015. After a successful distribution deal with Ulta in 2018, Kylie's beauty products earned $55 million in sales during the first 6 weeks. As the sole proprietor of her namesake line of vivid lip tints and shining bronzers, Kylie made a surprising business decision. Earning $600 million, Kylie sold most of her cosmetics empire to Coty, Inc. Known for famous brands such as Cover Girl and Clairol, Coty purchased 51% stake of Kylie Beauty, sitting pretty as the majority owner. Sealed with a matte lipstick kiss, the contract guarantees Kylie will remain the face of the brand and continue heading all marketing efforts. Coty, Inc. plans to elevate the brand to a worldwide scale. This acquisition was a smart maneuver for both parties, as it provides Kylie's famous beauty empire with the time-tested strength of a global beauty corporation, and Coty with the asset of Kylie's loyal 270 million social media followers. Five years ago, Kylie Jenner aspired to find her place in the Kardashian-Jenner empire. Now, she reigns over her own. After achieving success as the world's youngest billionaire, this self-made mogul has proven she can dominate an industry without showing her hand. If there is one thing we can bet on, it's that Kylie Jenner has secured the future of her empire, and her bank account. 
Click here: The Verified Complete List of Every Female Best Director Golden Globes Winner: Fact-Checked Series
Click here: A Tribute To The Academy Awards: All Best Actor/Actress Speeches From The Beginning Of Oscars 1929-2019 | From Rami Malek, Leonardo DiCaprio To Marlon Brando & Beyond | From Olivia Colman, Meryl Streep To Bette Davis & Beyond​
Is this the Beginning of the End?
Kylie ruffled the feathers of critics and naysayers by selling the company she created. Her self-made brand is guaranteed to earn revenue, so why sell most of her signature label? Allowing Coty to take charge of logistical and expansion efforts will provide Kylie with the opportunity to dive into new business ventures. Creating a successful business and selling a portion to one of the world's most reputable makeup syndicates is an opportunity that doesn't come knocking often. In a sense, Kylie has been liberated- cashing out to expand her business portfolio. The house that Kylie built will be cared for by a world-renowned beauty conglomerate, allowing them to mobilize their perfectly contoured army on the front lines of their next product expansion.   
​
The Power of the Influencer
With a business that relies heavily on social media marketing, keeping Kylie's loyal following is essential for the continued growth of the brand. Beyond Kylie's personal social media accounts, Kylie Cosmetics has 22.5 million followers who engage with the daily promotional posts. For Coty's 115-year-old company, the $600 million price tag is worth the risk. Attaching its declining business to one of the most influential voices among beauty consumers will help transform the brand to engage younger consumers. Coty was drawn to Kylie based on her power as an influencer. Her eCommerce website is one of the most successful online stores worldwide. Despite some misplaced disdain for the reality television star, she has influential power. With sovereignty over Millennials and Generation Z on social media, the puckering princess has created an empire to be proud of, and one that will solidify her place in history as a savvy business woman. 
With the earnings from this momentous sale in her back pocket, which industry will Kylie conquer next?
By Raquel Kokkoros
More Interesting Stories From Hollywood Insider
– Stop Pitting Duchesses Kate Middleton & Meghan Markle Against Each Other, Both Can Be Great Without The Other Being Torn Down
– Why Queen Elizabeth II Is One Of The Greatest Monarchs | Her Majesty Queen Elizabeth II of United Queendom of Great Britain & Northern Ireland
– Video: '1917' – Golden Globes Winner – Full Commentary And Reactions From The Stars & Crew Including Sam Mendes, George MacKay, Dean-Charles Chapman & Team
– Video: Full Commentary & Reactions From Stars On 'Bombshell' With Charlize Theron, Nicole Kidman, Margot Robbie, Jay Roach & Team
– A Tribute To The Academy Awards: All Best Actor/Actress Speeches From The Beginning Of Oscars 1929-2019 | From Rami Malek, Leonardo DiCaprio To Marlon Brando & Beyond | From Olivia Colman, Meryl Streep To Bette Davis & Beyond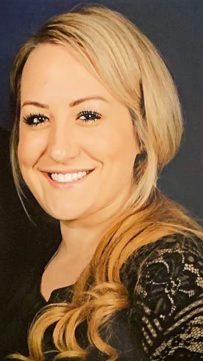 Raquel Kokkoros is currently a writer for Hollywood Insider. Enchanted by the illustriousness of cinema, Raquel is proud to contribute to a team that prioritizes quality journalism and respect for the entertainment business being utilized as a tool to better the world. Raquel believes in emphasizing elements of film and television that deserve an unbiased platform. Proud to provide an optimistic stage for the diverse offerings of Hollywood, Raquel enjoys writing from a fair, understanding, and truthful perspective –  a philosophy that embodies the ethos of Hollywood Insider.