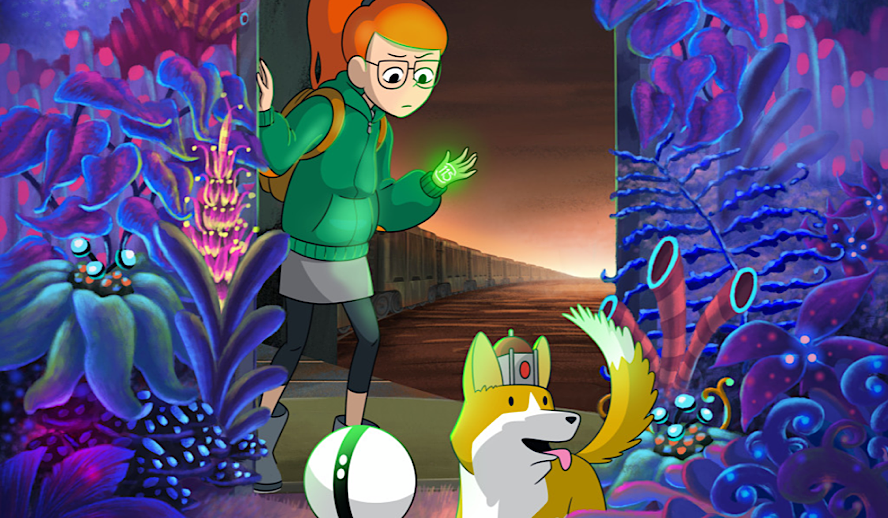 Photo: 'Infinity Train'/HBO Max
Upon first glance it would be easy to describe the Cartoon Network/HBO Max animated sci-fi/fantasy anthology series 'Infinity Train' as a kid-friendly version of 'Snowpiercer', but to do that would do the series a disservice. In fact, it's the best kind of show aimed at children: it boasts a great premise, a compelling world and characters, and smart writing. And most importantly it doesn't talk down to its audience: creator Owen Dennis, previously a writer and storyboard artist on Cartoon Network's 'Regular Show', gives us something that isn't afraid to tackle some emotional and even dark themes for a kids' show.
But a quick search on the internet indicates that despite its quality, the show was in danger of being cancelled up until recently when it was renewed for another season. It's a reminder of just how precarious it is for great shows without high viewership numbers or buzz. And this is something that should be remedied because 'Infinity Train' is one of the best shows you're probably not watching. 
Related article: A Tribute to Studio Ghibli: A Masterclass of Storytelling and Cinema
Related article: 'Earwig and the Witch' Makes History as Studio Ghibli's First 3D Animated Film 
The Surreal World of 'Infinity Train'
The show takes place in the titular setting: an otherworldly, gigantic, and seemingly endless train travelling along a mysterious wasteland. Similar to 'Snowpiercer', each train car has its own theme with strange and fantastical environments and residents (not unlike 'Alice in Wonderland'). The train's passengers are people taken from our world with various unresolved issues and traumas. And as they move from car to car they face puzzles and challenges that also give them the opportunity to confront their emotional problems, represented by the glowing number inscribed on their hand; with each problem resolved the number goes down until it hits zero, at which point they're able to leave the train and return home. Think of it as an extreme form of adventure therapy.
The "Books"
As an anthology show, each season of 'Infinity Train' (referred to as "Books") tells a different storyline with its own set of characters, although some characters do recur across different seasons. A common pattern seems to be that a minor character introduced in each season would go on to become one of the main characters in the following season.
The first season follows a 13-year-old girl named Tulip (Ashley Johnson) who's still coming to terms with her parents' recent divorce. After an argument with her mother, she runs away from home and finds herself aboard the train. Surmising that the only way off and back to Earth is to confront the train's conductor, she embarks on a long journey towards the engine and to uncover the train's secrets. Along the way, she's accompanied by One-One (Jeremy Crutchley and Owen Dennis), a small and confused robot with a split personality, and Atticus (Ernie Hudson), a talking corgi who rules over a kingdom of corgis.
Related article: MUST WATCH – Hollywood Insider's CEO Pritan Ambroase's Love Letter to Black Lives Matter – VIDEO
Subscribe to Hollywood Insider's YouTube Channel, by clicking here. 
In one first-season episode, Tulip finds herself in a chrome car where she helps her sentient reflection escape from the mirror world. The second season focuses on said reflection, now going by the name "MT" or Mirror Tulip (also voiced by Johnson), as she finds herself on the run from the mirror world's enforcers (Ben Mendelsohn and Bradley Whitford) out to capture and execute her. She ends up meeting Jesse (Robbie Daymond), a teenage boy and passenger, and Alan Dracula, a silent shape-shifting deer. MT and Jesse decide to work together to achieve their goals of independence and escaping the train, respectively.
A second-season episode introduces the Apex, a cult of rogue child passengers who worship the "true conductor" and wreak havoc on the train and its inhabitants to keep their numbers high and stay on the train indefinitely. The third season follows the Apex's leader Grace (Kirby Howell-Baptiste) and her lieutenant Simon (Kyle McCarley). When the two teenagers are separated from their group, they're forced to find their way back. Along the way, they pick up a young girl and passenger named Hazel (Isabella Abiera) and her animal companion Tuba (Diane Delano), a gorilla. But as they continue on, Grace and Simon's friendship is tested when they learn truths that will challenge their beliefs.
Related article: The Power of Positivity: Ikorodu Bois + Chris Hemsworth + Russo Brothers + Sam Hargrave
Limited Time Offer – FREE Subscription to Hollywood Insider
Click here to read more on Hollywood Insider's vision, values and mission statement here – Media has the responsibility to better our world – Hollywood Insider fully focuses on substance and meaningful entertainment, against gossip and scandal, by combining entertainment, education, and philanthropy. 
What Is It That Makes the Show Great
'Infinity Train' boasts a fun and great vocal performances from the aforementioned cast and guest stars like Lena Headey, Kate Mulgrew, Matthew Rhys, Rhys Darby, and Alfred Molina; Ashley Johnson, best known as Ellie in 'The Last of Us' games, is especially good as both Tulip and MT. The animation work is excellent, with beautiful hand-painted backgrounds, colorful and imaginative settings and set pieces, and appealing character designs. The synth-heavy music score by Chrome Canyon (which wouldn't be out of place on a show like 'Stranger Things') is terrific in capturing the show's otherworldly mood. And the writing is strong, allowing for kid-friendly silliness to coexist alongside genuinely dramatic moments. But what really elevates the show to greatness is its complex emotional depth. Make no mistake: while this is a show aimed at kids, as alluded to earlier the show's themes transcend age with their sophistication.
The first season is a pretty straightforward but emotionally satisfying hero's quest as Tulip fights for the chance to get back home. But it's only by growing as a person while traversing the train will she be able to earn her freedom. The show allows Tulip to be a flawed character—she can be unfriendly, a little selfish, stubborn, and single-minded, keeping her emotions bottled up. Over time she gains greater empathy and emotional maturity and learns how to accept and adapt to the things in her life she can't control.
Related article: Hollywood Insider's CEO Pritan Ambroase: "The Importance of Venice Film Festival as the Protector of Cinema"
Related article: The Masters of Cinema Archives: Hollywood Insider Pays Tribute to 'La Vie En Rose', Exclusive Interview with Director Olivier Dahan
Season Two expands on the universe and gives us greater insight into how the train works. But key themes of the season also involve individuality and identity. We see that Jesse's main problem is his determination to be a people pleaser, which makes him susceptible to peer pressure and bad behavior. What starts as a typical redemption arc takes a turn for the existential when the focus shifts to MT. Confronted with the realization that the train's inhabitants exist for the sole purpose of facilitating the passengers' emotional growth, MT has to fight for a chance at personhood: to show that she has actual worth as a living being.
Which brings us to Season Three, which is the first one produced as an HBO Max Original (the first two seasons were originally broadcast on Cartoon Network). While it retains its silliness, the third season gets ambitious and takes the show to some genuinely dark and intense places (a warning to parents: some scenes might be too disturbing for younger kids). In fact, the season touches on topics like tribalism, racism, zealotry, trauma, grief, and emotional abuse. As the season begins, Grace and Simon are unsympathetic figures who have no interest in emotional growth and see the train's denizens as worthless. But through her bond with Hazel, Grace rediscovers her humanity and empathy and comes to realize how her worldview was wrong. But this also drives a wedge between her and Simon, who becomes a chilling embodiment of toxic masculinity in his violent refusal to change and accept the truth as well as his growing feelings of entitlement.
Related article: Hulu Continues it's Animation Domination with 'The Mighty Ones'
Related article: The Renaissance of Animated Adult TV Shows
The Future 
All this hopefully makes the case as to why 'Infinity Train' is a great show worth watching. Like 'Adventure Time' and 'Steven Universe' before it, this is a show aimed at children that's not afraid to use its bright and colorful veneer to tackle emotionally rich and mature material, and 'Infinity Train' does exactly that with style, imagination, and aplomb. 
And yet as mentioned at the start, up until recently its future wasn't looking good. In an interview last year Dennis admitted that the show was in danger of not being renewed, as HBO Max was worried that the show's subject matter and themes might be too dark and unappealing for children. But thankfully cooler heads have since prevailed and the show was recently picked up for a fourth season. And while each Book ends pretty neatly, Dennis has story ideas for future seasons and suggests that eight seasons could be a good place to wrap things up (to match the infinity motif).
Here's hoping he'll be able to achieve that goal because I would love to see it continue, and I'm hoping that more and more people will eventually discover this imaginative and compelling show. And at eleven minutes per episode, with ten episodes each season, you can catch up on all three seasons in less than a day. And I highly recommend it.
You can stream all three seasons of 'Infinity Train' on HBO Max.
Created by: Owen Dennis | Written by: Owen Dennis, Alex Horab, Lindsay Katai, Justin Michael, Madeline Queripel, Cole Sanchez | Executive Producers: Owen Dennis, Jennifer Pelphrey, Tramm Wigzell, Rob Sorcher, Brian A. Miller | Music: Chrome Canyon
Voice Cast: Ashley Johnson, Jeremy Crutchley, Owen Dennis, Ernie Hudson, Kate Mulgrew, Lena Headey, Robbie Daymond, Ben Mendelsohn, Bradley Whitford, Kirby Howell-Baptiste, Kyle McCarley, Isabella Abiera, Diane Delano
By Mario Yuwono
Click here to read Hollywood Insider's CEO Pritan Ambroase's love letter to Black Lives Matter, in which he tackles more than just police reform, press freedom and more – click here.
An excerpt from the love letter: Hollywood Insider's CEO/editor-in-chief Pritan Ambroase affirms, "Hollywood Insider fully supports the much-needed Black Lives Matter movement. We are actively, physically and digitally a part of this global movement. We will continue reporting on this major issue of police brutality and legal murders of Black people to hold the system accountable. We will continue reporting on this major issue with kindness and respect to all Black people, as each and every one of them are seen and heard. Just a reminder, that the Black Lives Matter movement is about more than just police brutality and extends into banking, housing, education, medical, infrastructure, etc. We have the space and time for all your stories. We believe in peaceful/non-violent protests and I would like to request the rest of media to focus on 95% of the protests that are peaceful and working effectively with positive changes happening daily. Media has a responsibility to better the world and Hollywood Insider will continue to do so."
Ways to support Black Lives Matter Movement to end systemic racism
More Interesting Stories From Hollywood Insider
– Want GUARANTEED SUCCESS? Remove these ten words from your vocabulary| Transform your life INSTANTLY
– Compilation: All James Bond 007 Opening Sequences From 1962 Sean Connery to Daniel Craig
– Do you know the hidden messages in 'Call Me By Your Name'? Find out behind the scenes facts in the full commentary and In-depth analysis of the cinematic masterpiece
– A Tribute To The Academy Awards: All Best Actor/Actress Speeches From The Beginning Of Oscars 1929-2019 | From Rami Malek, Leonardo DiCaprio To Denzel Washington, Halle Berry & Beyond | From Olivia Colman, Meryl Streep To Bette Davis & Beyond
– In the 32nd Year Of His Career, Keanu Reeves' Face Continues To Reign After Launching Movies Earning Over $4.3 Billion In Total – "John Wick", "Toy Story 4", "Matrix", And Many More
infinity train, infinity train, infinity train, infinity train, infinity train, infinity train, infinity train, infinity train, infinity train, infinity train, infinity train, infinity train, infinity train, infinity train, infinity train, infinity train, infinity train, infinity train, infinity train, infinity train, infinity train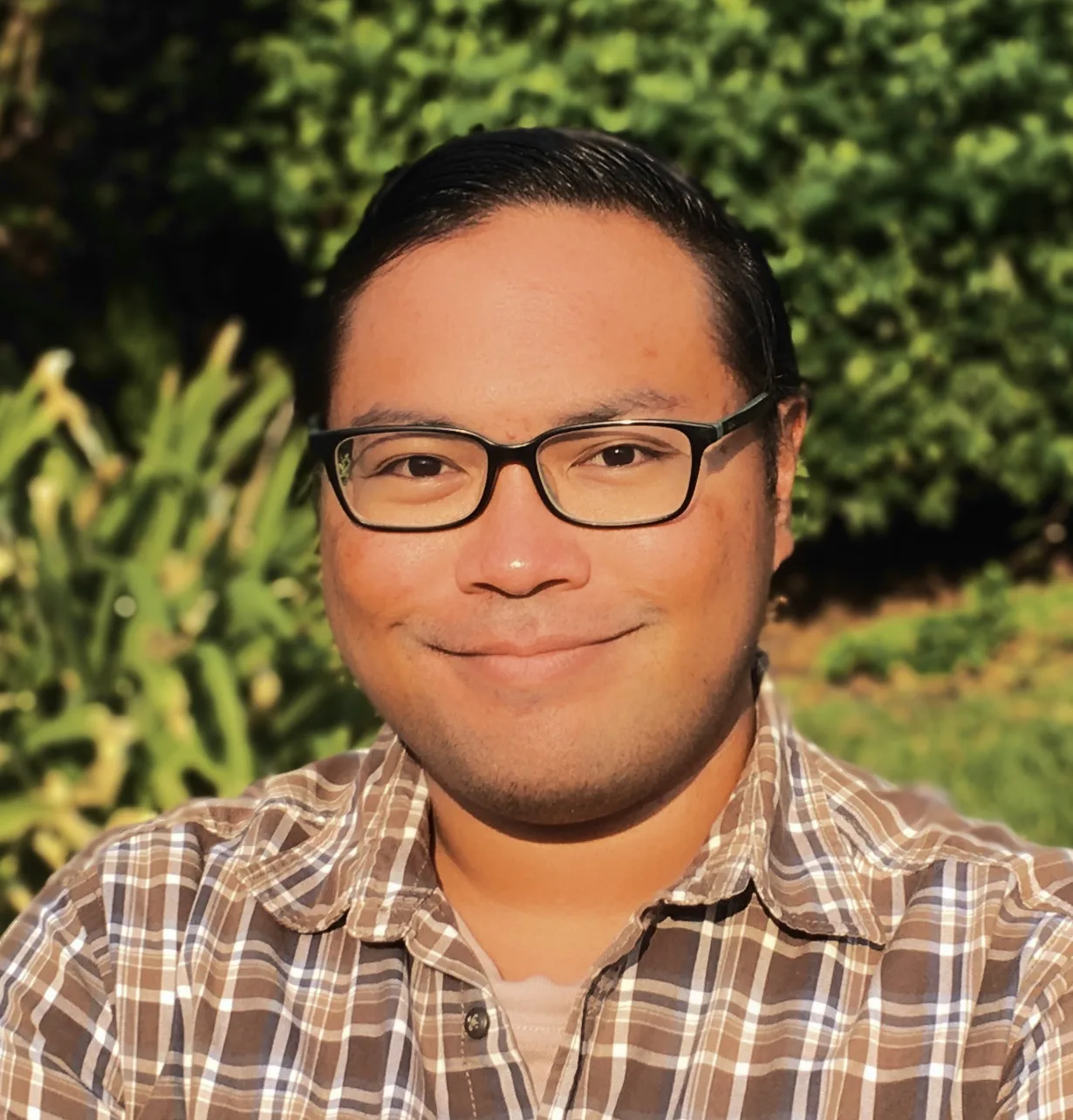 Mario
Yuwono
is from Indonesia, but was born in Italy and attended school in Jakarta, Moscow, Berlin and Los Angeles. He has been obsessed with films ever since he saw his first movie at the age of five, and would go on to spend his younger years reading film encyclopedias and movie guides. Combined with a global upbringing rooted in greater social awareness, this drives him to be more observant of values promoted in films. He believes in cinema's potential to enable greater empathy and meaningfully expand people's horizons, in line with
Hollywood Insider's
goal. He holds a Master of Fine Arts degree in Screenwriting from California State University in Northridge. Aside from reporting on film, TV and culture, Mario also aspires to write for film and television, and is a strong believer in social change, equality and inclusion.