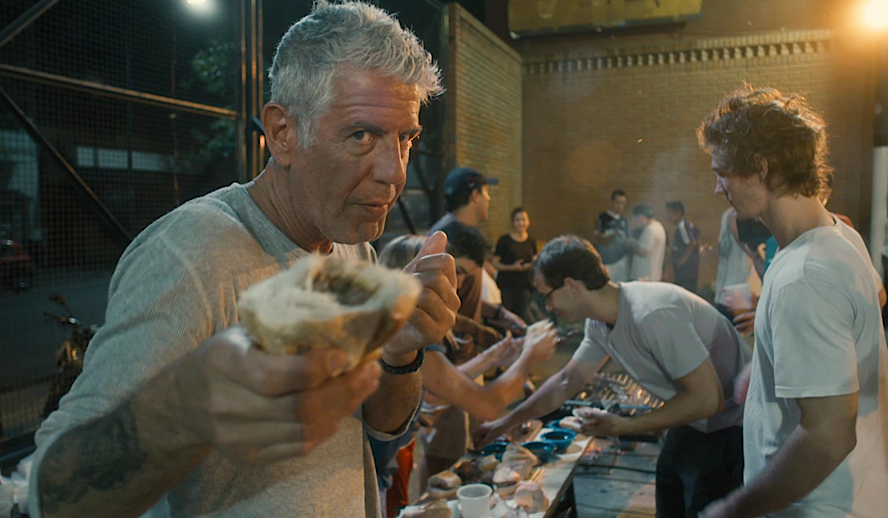 Photo: 'Roadrunner: A Film About Anthony Bourdain'/Focus Features
Trigger Warning: This article contains topics of suicide and death. If you or someone you know may be considering suicide, don't hesitate to get in touch with the National Suicide Prevention Lifeline at 1-800-273-8255. 
'Roadrunner: A Film About Anthony Bourdain' – Retelling The Truth Of Anthony Bourdain's Fame
Three years ago, in 2018, the world was shocked when the news of T.V. star, world-acclaimed chef, writer, and traveler, Anthony Bourdain, had passed away from committing suicide at the age of sixty-one. Still to this day, people cannot seem to understand how someone so successful in a life filled with culture, traveling, and fame had chosen to leave by choice. That's the thing about life, you know, without considering it, when you sign up for life, you are also signing up for death. Many, if not most people, are incredibly fearful of what death ensues, and so they conjure worlds, perspectives, and ideologies to ease the inevitable end. 
Related article: 'In the Heights' – Behind the Scenes and Full Commentary/Reactions from Cast & Crew
Related article: A Tribute to Cannes Film Festival: A Celebration of Cinema, Glamour, and Humanity | Statement From The Hollywood Insider's CEO Pritan Ambroase
The documentary 'Roadrunner: A Film About Anthony Bourdain' opens up this discussion as it covers 20 years of archival footage and interviews from the late chef's life, focusing on his adventures in the world of fame to the lead up of his inevitable suicide. With anyone categorized with celebrity status, we, as fans or admirers, all think that we know the ins and outs of their lives from their best friends, interests, beliefs, and yet, 'Roadrunner' shows us that we knew nothing. All these lives, from his friends, journalists, co-workers, all of these people whom Bourdain interacted with probably never even considered the madness within his mind that brought him to his final decision. 
In the 1997 film 'Taste of Cherry' directed by Abbas Kiarostami, a man is on a journey to find someone willing to bury his body after committing suicide. There's a quote in the film that says, "I know that suicide is one of the deadly sins but being unhappy is a great sin too. When you're unhappy, you hurt other people; isn't it a sin too? When you hurt others, isn't it a sin?" The word suicide is frowned upon and, quite frankly, makes people uncomfortable so much so that the word is either blocked or put up for review on most streaming and social platforms.
 In my opinion, blocking and hiding in the shadows of something that so many people consider, even if they do not follow through, makes the situation so much more dangerous. With most things, opening the line of discussion, education, and realization allows those who might even have small doses of consideration to be free to speak these thoughts to someone who might be going through the same thing. Maybe, just maybe, had someone unapologetically spoken of suicide and the effects to Anthony Bourdain from a young age, things might have been different, and yet, here we are. 
Related article: MUST WATCH – The Hollywood Insider's CEO Pritan Ambroase's Love Letter to Black Lives Matter – VIDEO
Subscribe to The Hollywood Insider's YouTube Channel, by clicking here.
Anthony Bourdain's Painful Honesty 
Anthony Bourdain (Narration): "You're probably going to find out about it anyway, so here's a little preemptive truth-telling: There's no happy ending." 
As someone who lives off of minute-made ramen, to me, the art of cooking can only be understood by the comparable art of filmmaking. Growing up and watching famous cooks such as Gordon Ramsey run about a kitchen making the lives of others so desperately anxious as they burn desserts and cry into their aprons, it never made sense how something that would take under a few minutes to eat could bring so much stress. That is until you realize that the art of cooking to those who appreciate the craft, spend their entire lives to learn to appreciate those few minutes when someone devours their life's work. 
Contrary to popular belief that fame is only achievable at an early age, Anthony Bourdain broke that rule when it wasn't until he was in his 40s when his name became forever memorable. The film begins when forty-three-year-old Bourdain wrote and released his book, 'Kitchen Confidential,' which would go on to become a bestseller. From there, we witness his first book tour and opening his once-contained idea of the world into a wide awakening of fans, fame, and fortune. With a starring career on T.V., the opportunities for Bourdain were endless as anyone, and everyone wanted a chance to simply hang out and be friends with the guy. He was continuously moving, finding new friends, new endeavors, and adventures, and the film shows that all along, he was searching for that one thing to make him stay. 
Bourdain was a television food master, writer, lover of culture, and practically everyone's best friend, which is what made his abrupt and unexpected death so hard. As most would say, Bourdain, the lively chef, was never acting for the cameras or fame but instead was a regular man who was funny and weird. The film doesn't hide anything of who Bourdain was, including the anger, which inevitably shows him as an exhausted man who would get incredibly angry and cruel at certain moments. 
Related article: Why Queen Elizabeth II Is One Of The Greatest Monarchs | Her Majesty Queen Elizabeth II of United Queendom of Great Britain & Northern Ireland (Video Insight)
Limited Time Offer – FREE Subscription to The Hollywood Insider
Click here to read more on The Hollywood Insider's vision, values and mission statement here – Media has the responsibility to better our world – The Hollywood Insider fully focuses on substance and meaningful entertainment, against gossip and scandal, by combining entertainment, education, and philanthropy.
This doesn't make him a horrible person; it just goes to show that he was a regular flawed person, but it just so happened that his entire life was in front of cameras. He most evidently had flaws while being an asshole sometimes, but he was also a teenage kid whose life was curated from films, novels, and other media.
'Roadrunner' is his life adventure, and yet while creating personal memories, he has to tell a story, entertain the cameras, and work for the world being who he is. His biggest issue was that the world was always watching him, expecting something of him when in reality, he's a flawed man with issues himself. Most celebrities are selling their skills, such as acting and becoming the portrayal of lives apart from their own. For Bourdain, he was selling himself; he showed the world exactly who he was, and that was his selling price for his success. 
I cannot begin to imagine how hard it must be to sell yourself to the world, not as a character but as the person you are to friends, family, and to yourself. His painful truth allowed the world to see him like this "regular" guy, which is why everyone wanted to be his friend. To get the opportunity to talk, hang out with him, because while he was at the same time famous, his persona was who he was. He was Anthony Bourdain on text, video, in writing, and in person. 
Forever Mourning The Loss Of A Friend, Colleague, Partner, And Hero
Academy award-winning director, Morgan Neville ('20 Feet from Stardom'), knows a thing or two when it comes to documenting lives and, in fact, is the one thing he has dedicated his life towards. The film does not contain the earlier years of Bourdain's life but rather focuses on the late cook's forever fame within the world of celebrity chef status. Honestly could not consider another director fit for the job of dictating the truth behind Bourdain that the world had no idea of knowing until Neville went and made this documentary. 
Related article: The Hollywood Insider's CEO Pritan Ambroase: "The Importance of Venice Film Festival as the Protector of Cinema"
Related article: The Masters of Cinema Archives: The Hollywood Insider Pays Tribute to 'La Vie En Rose', Exclusive Interview with Director Olivier Dahan
Related article: – Want GUARANTEED SUCCESS? Remove these ten words from your vocabulary| Transform your life INSTANTLY
The filming for 'Roadrunner' began in 2019 when Neville started the process of interviewing Bourdain's closest friends, co-workers, and partners. From Bourdain's producer, Lydia Tenaglia, and her husband Chris Collins, artist David Choe, and more. They all tell their stories, in a way, to mourn and speak to Bourdain while telling the world how much they loved him but are angry he left. Talking to these people only a year after Bourdain's death really hits your heart as their mourning process is still fresh after trying to come to a conclusion of their thoughts of the suicide.
Some interviews are angry; they're mad that they don't understand and that big question of "How didn't I see it coming," or "What could I have done," or "Why didn't he try harder to get help?" Bourdain had started therapy a little while before his death which can insinuate that he was possibly searching for a way to ask for help, and yet, for him, he found no relief. 
Anthony Bourdain's Email To David Choe (Narration): "Dude, this is a crazy thing to ask, but I'm curious. — You are successful, and I am successful, and I'm wondering: Are you happy?" 
This narration, as with a few others, was done by the creation of an A.I. model of Bourdain's voice taken and stitched together from clips of Bourdain in other media. Without research, you wouldn't be able to tell the difference, which has raised some ethics of documentary filmmaking, but for now, it was done very well and respectfully. You'd think that there are no spoilers in 'Roadrunner' considering the world already knows the end and has for three years, and yet, I cannot tell you what occurs in the film. Because Neville truly made a documentary that captures everything we thought we knew but revealing everything we never knew. Neville never met Bourdain, and yet, he tells his story in the way documentaries should be told; authentic and sometimes edgy considering they don't hide away from the truth.
Related article: Videos | Fast and Furious 'F9': Behind the Scenes, Full Commentary and Red Carpet Premiere with Reactions
Related article: Video | The Artist Evolves: All Channing Tatum Movies and Roles, 2004 to 2021 Filmography
'Roadrunner' offers no answer as to Bourdain's reasoning of why he chose to leave this world, but it does show that even with him gone, those who loved him truly loved him. And that his life, the uphill climb of fame filled with food, traveling, and culture, was absolutely remarkable. That even in his life, when his death was chosen, his time spent here was lived purposefully and lively. With painful honesty, Bourdain lived his life with truth and never hid himself away from it. Happiness does not come from everything that Bourdain had and what most people want, whether fame or fortune. Sometimes the happiest of people, the ones who are most loved and full of life, are the ones with the most pain.
His sudden death rocked the world because it made no sense, and it's complicated to see someone so full of everything anyone desires choose the one exit. How could someone, who appeared so successful, happy, and full of life, decide to leave his world? I don't know Anthony Bourdain. Never will. But, something tells me that he'd give a brilliant laugh and charming smile to 'Roadrunner.' 
Where To Watch 'Roadrunner: A Film About Anthony Bourdain'
'Roadrunner: A Film About Anthony Bourdain' releases on July 16, 2021, and is available to watch exclusively in theaters. Rated R for language throughout. 
Click here to read The Hollywood Insider's CEO Pritan Ambroase's love letter to Black Lives Matter, in which he tackles more than just police reform, press freedom and more – click here.
An excerpt from the love letter: The Hollywood Insider's CEO/editor-in-chief Pritan Ambroase affirms, "The Hollywood Insider fully supports the much-needed Black Lives Matter movement. We are actively, physically and digitally a part of this global movement. We will continue reporting on this major issue of police brutality and legal murders of Black people to hold the system accountable. We will continue reporting on this major issue with kindness and respect to all Black people, as each and every one of them are seen and heard.
Just a reminder, that the Black Lives Matter movement is about more than just police brutality and extends into banking, housing, education, medical, infrastructure, etc. We have the space and time for all your stories. We believe in peaceful/non-violent protests and I would like to request the rest of media to focus on 95% of the protests that are peaceful and working effectively with positive changes happening daily. Media has a responsibility to better the world and The Hollywood Insider will continue to do so."
Ways to support Black Lives Matter Movement to end systemic racism
More Interesting Stories From The Hollywood Insider
– Want GUARANTEED SUCCESS? Remove these ten words from your vocabulary| Transform your life INSTANTLY
– Compilation: All James Bond 007 Opening Sequences From 1962 Sean Connery to Daniel Craig
– Do you know the hidden messages in 'Call Me By Your Name'? Find out behind the scenes facts in the full commentary and In-depth analysis of the cinematic masterpiece
– A Tribute To The Academy Awards: All Best Actor/Actress Speeches From The Beginning Of Oscars 1929-2019 | From Rami Malek, Leonardo DiCaprio To Denzel Washington, Halle Berry & Beyond | From Olivia Colman, Meryl Streep To Bette Davis & Beyond
– In the 32nd Year Of His Career, Keanu Reeves' Face Continues To Reign After Launching Movies Earning Over $4.3 Billion In Total – "John Wick", "Toy Story 4", "Matrix", And Many More
Roadrunner: A Film About Anthony Bourdain. Roadrunner: A Film About Anthony Bourdain. Roadrunner: A Film About Anthony Bourdain. Roadrunner: A Film About Anthony Bourdain. Roadrunner: A Film About Anthony Bourdain. Roadrunner: A Film About Anthony Bourdain. Roadrunner: A Film About Anthony Bourdain. Roadrunner: A Film About Anthony Bourdain. Roadrunner: A Film About Anthony Bourdain. Roadrunner: A Film About Anthony Bourdain. Roadrunner: A Film About Anthony Bourdain. Roadrunner: A Film About Anthony Bourdain. Roadrunner: A Film About Anthony Bourdain. Roadrunner: A Film About Anthony Bourdain. Roadrunner: A Film About Anthony Bourdain. Roadrunner: A Film About Anthony Bourdain. Roadrunner: A Film About Anthony Bourdain. Roadrunner: A Film About Anthony Bourdain. Roadrunner: A Film About Anthony Bourdain. Roadrunner: A Film About Anthony Bourdain. Roadrunner: A Film About Anthony Bourdain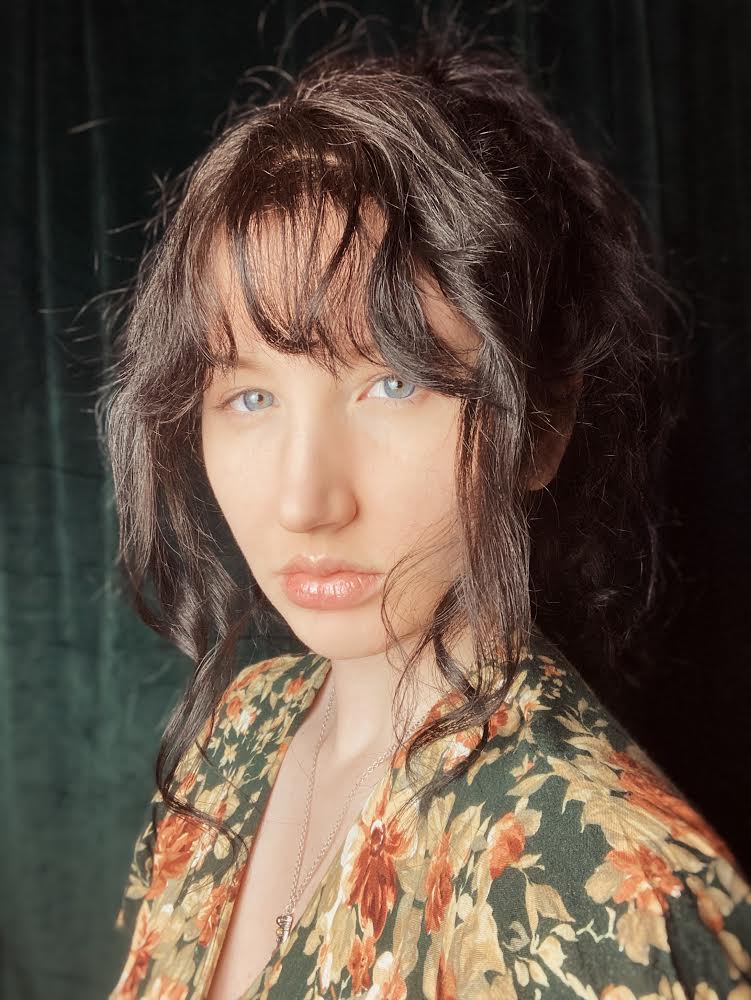 Isabella Brownlee is an experienced writer, video editor and filmmaker. She is currently a writer for Hollywood Insider, focusing on detailed and thought-provoking film reviews and articles discussing truth and impact in the film industry. Driven by self-awareness and unique perspectives, she takes utmost pride in providing others with emotionally impacted knowledge about the film industry. As a writer, her main goal is to connect with the audience and those who find themselves in the back of the bleachers unknown to anyone but beautifully aware of the world. In addition to her primary job functions, Isabella creates and edits videos/films personally and professionally. Aligning with Hollywood Insider's mission of sharing impactful and influential content, Isabella hopes to enrich her readers with positivity and truth.