Video Version of this Article
Photo/Video: Food and Asian Cinema/Hollywood Insider YouTube Channel
Since the birth of Asian cinema, there has been a large focus on food, family, and the ties that bind us together. As cinematographers, writers, and directors like Bong Joon-Ho and Lulu Wang make a triumphant rise in Hollywood and American-dominated Cinema, they bring with them the poetic nature of food symbolism that is foreign to many households. Food and its preparation and consumption can translate the mood of the scene, a blossoming storyline or character arc, and reveal deeper messages and themes within the film. 
Related article: The Complete List of 2021 Oscar Nominations – Celebrations, Surprises & Snubs | The Show Must Go On
Related article: How Steven Yeun is Creating a More Authentic, Representation of Asian Americans in Hollywood 
Asian Cinema – Food Is Familial 
In American and Eurocentric film, food is a popular metaphor for sex and passion. This was based in French cultures where the sharing of food is an intimate act between two lovers, a symbol of their great love for one another, and it now dominates the popular portrayals of food on-screen. However, for Asian Cinema, food is about the act of sharing itself, of coming together and making a meal as a group, sitting down to eat with one another, letting the sound of chewing and plates against a table comfortably fill the moments of silence. 
Lulu Wang, writer and director of the feature film 'The Farewell', explains: "In my family, and especially when I go back to China, it's always like, prepare your stomach, because it's the way that they express love. It would be insulting to not eat the food." 'The Farewell' was filled with food at all corners – a wedding feast, a tense family dinner, offerings at the grave of a loved one – and it beautifully served to explain the connections between the main character, a young woman named Billi, and her large family.
It is about love in a jiaozi wrapper, food passed along for when there are no words to properly express your emotions. This concept of food being used on such an emotional level that has no sexual connotation can be difficult for American audiences to catch at first watch, but once the metaphor is understood it can provide much greater meaning and depth to a film. 
Related article: MUST WATCH – Hollywood Insider's CEO Pritan Ambroase's Love Letter to Black Lives Matter – VIDEO
Subscribe to Hollywood Insider's YouTube Channel, by clicking here. 
Food Is Convoluted  
Perhaps one of the most infamous uses of food to express a deeper meaning within a film is the "ram-don," or properly known as jjapaguri, in Bong Joon-Ho's 'Parasite'. The wealthy family is returning home from a down-and-out camping trip and asks for "ram-don," of which the housekeeper produces a bowl of instant noodles topped with expensive sirloin. The world is no stranger to instant ramen, the beloved college dish that costs around nineteen cents and takes two minutes to prepare, but Joon-Ho extended his metaphor of class conflict into the simple bowl of soup.
'Parasite' is about the drastically different ways in which the poor and wealthy experience life, and how just because you have money does not mean you are shrewd or resourceful in the slightest. It is the mother's request that expensive beef is wasted on such a traditionally simple dish that shows how disconnected and thoughtless she is compared to the "real world." 
Food is a popular vessel for metaphor because of how versatile it can be. A hot bowl of soup on a rainy night can indicate comfort, but a leftover, forgotten bowl of now-cold soup on that same night can mean something entirely different. Another film that reveals a character's inner conflict and emotion through the food she prepares are 'To All The Boys I've Loved Before', directed by Susan Johnson.
Related article: The Power of Positivity: Ikorodu Bois + Chris Hemsworth + Russo Brothers + Sam Hargrave
Limited Time Offer – FREE Subscription to Hollywood Insider
Click here to read more on Hollywood Insider's vision, values and mission statement here – Media has the responsibility to better our world – Hollywood Insider fully focuses on substance and meaningful entertainment, against gossip and scandal, by combining entertainment, education, and philanthropy. 
Lara-Jean Song Covey is the quirky and loveable narrator of our dreams, but she spends the entirety of her movies constantly trying to make her own choices while appeasing the people around her. She, by no coincidence, is an avid baker and is seen making cupcakes for a bake sale, bringing food to her boyfriend, and cooking for her younger sister, which alludes to her overwhelming need to please everyone in her life. By making them food, Lara-Jean unknowingly creates a powerful bond between her and the most important people in her life. 
Food Is Symbolic 
Preparation of food can also be an indicator of a developing storyline or arc within a character. This has to do largely with the process of making the food. A complicated dish with many intricate steps can indicate a long road ahead for the characters. A long-forgotten recipe being rediscovered can symbolize a new start. A simple family recipe can show the acceptance of a new character. This is seen in 'Crazy Rich Asians', directed by Jon M. Chu, where the food is as elaborate and lavish as the families eating it.
Related article: Hollywood Insider's CEO Pritan Ambroase: "The Importance of Venice Film Festival as the Protector of Cinema"
Related article: The Masters of Cinema Archives: Hollywood Insider Pays Tribute to 'La Vie En Rose', Exclusive Interview with Director Olivier Dahan
Feasts of all kinds are shown, entire industrialized kitchens being put to work for family parties, but the most important scene is a quiet one, filled with complicated family matters. Nick and Rachel, our protagonists, sit with his family while everyone folds traditional dumplings together. After showing her admiration for the moments of simply being together, Rachel explains, "When I was growing up, it was just me and my mom. Which I loved, but we didn't really have a big family like this. It's really nice." 
While Rachel's monologue made the symbolism slightly more clear, the dumplings still serve a greater purpose. It is the sacred act of letting her in that shows she is finally becoming a part of this family, one that she never had. In turn, she admires their ability to sit down, create together, and eat as a family. 
Related article: How Hollywood Has Perpetuated Anti-Asian Racism, The Complicated History
Related article: The Five Best and Most Influential Asian American Filmmakers in Hollywood
You Will Never Go Hungry With Film  
For a long time, Asian cinema has delivered intense, involved symbolism through the use of food in film, often related to family and the relationships the characters have. Food translates the words that can never be expressed out loud, it helps someone understand another's emotions, and it gives warmth to an empty stomach and an empty heart. May we all be fed in the way Asian filmmakers feed their characters: with purpose, with drive, and with love in our hearts. 
asian cinema, asian cinema, asian cinema, asian cinema, asian cinema, asian cinema, asian cinema, asian cinema, asian cinema, asian cinema, asian cinema, asian cinema, asian cinema, asian cinema, asian cinema, asian cinema, asian cinema, asian cinema, asian cinema, asian cinema, asian cinema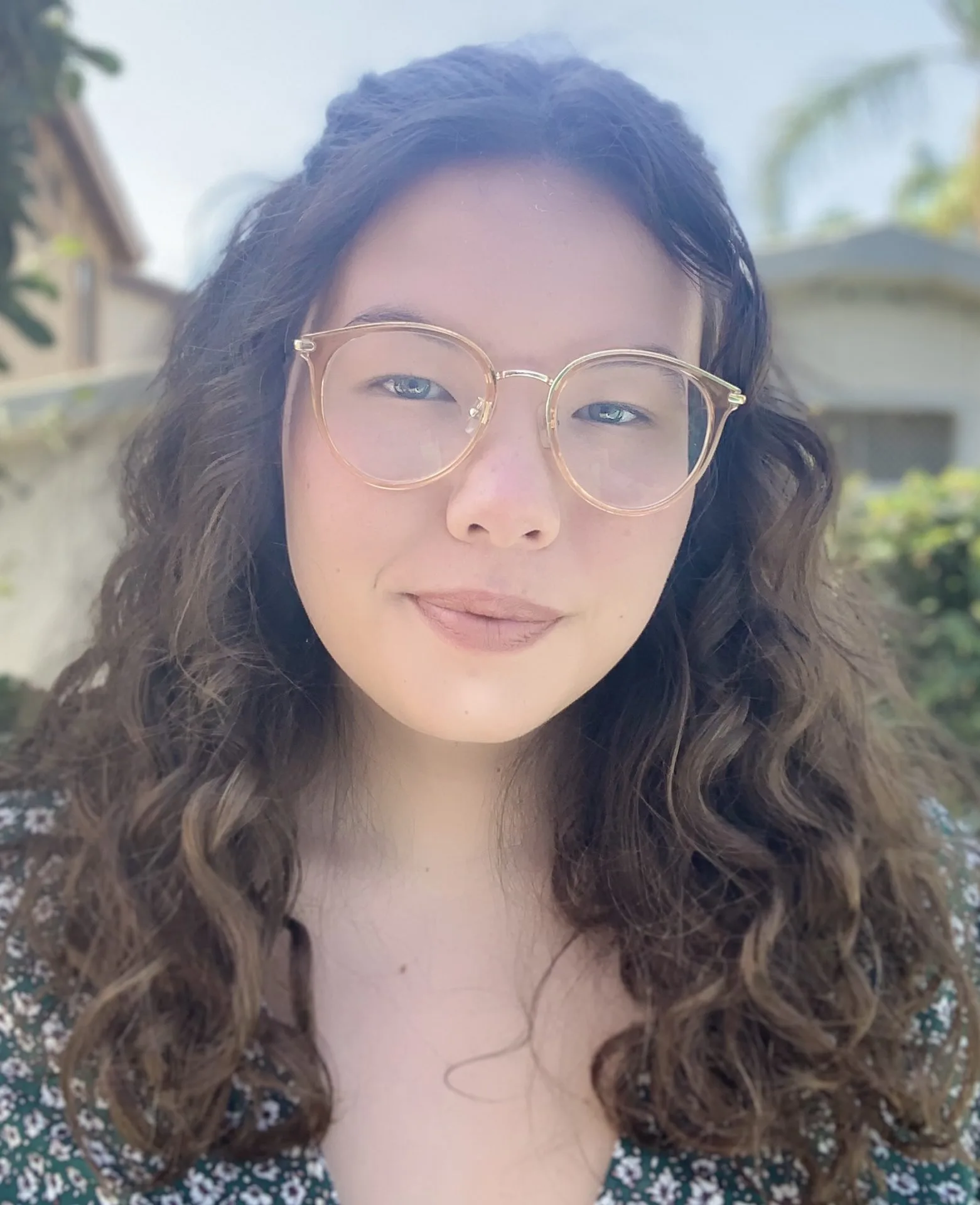 Jordyn McEvoy is an entertainment writer for Hollywood Insider with a passion for asking the tough questions in our industry today. Believing in the quality of information over scandal and rumors, she focuses on giving honestly positive reviews of films that deserve it and highlighting the true Hollywood movers and shakers. Trusting in Hollywood Insider's dedication to unbiased reporting, she wholeheartedly agrees that the media can change the world if utilized correctly.