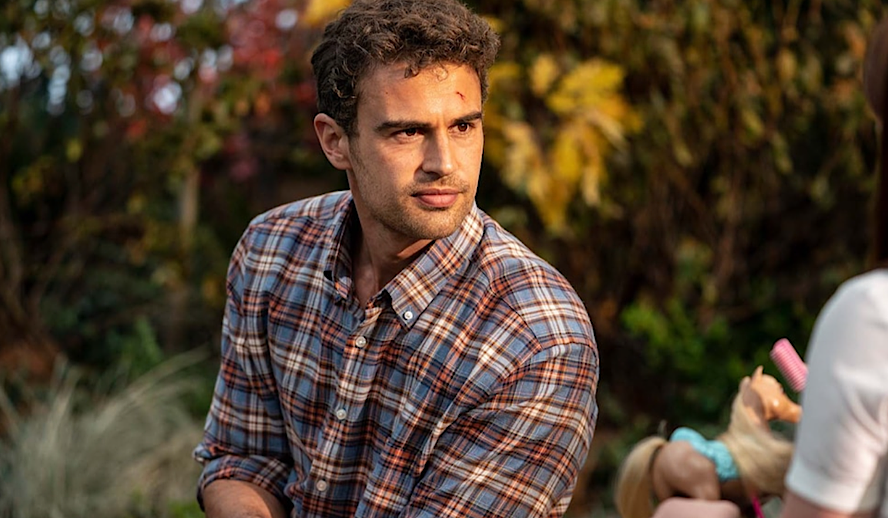 Photo: 'The Time Traveler's Wife' 
Adaptations are in again. Maybe still. Perhaps you're a fan, perhaps not. You may even be one of those people that categorically prefers the books/original I.P. (intellectual property) to the films/TV shows they are adapted into. Regardless, there's been a swell of these projects lately and we've now reached the point where adaptations themselves are being rebooted/remade. Fans of romance, and specifically romance novels, may have dipped into the pages of the 2003 sci-fi tale, 'The Time Traveler's Wife,' which also served as the debut release for author Audrey Niffenegger. The story follows Henry and his wife, Clare, as the two attempt to live a happy, loving life together while dealing with Henry's biological superpower: the ability to drift through time and space – though not at will.
Related Video: Full Commentary on 'Top Gun: Maverick': Tom Cruise, Val Kilmer, Jennifer Connelly, Miles Teller
Related video: 'Top Gun: Maverick' Full Premiere Reactions: Tom Cruise, Val Kilmer, Jennifer Connelly, Miles Teller
Related video: EVOLUTION: Every Tom Cruise Role From 1981 to 2021, All Performances Exceptionally Poignant
Just six years after the story was published and hit bookshelves everywhere, it began hitting screens. In 2009, the world was reintroduced to Henry and Clare, though now as flesh and blood people, in the forms of Eric Bana (from 2003's 'Hulk' and 2012's 'Deadfall') and Rachel McAdams (from 'Mean Girls', 2016's 'Doctor Strange,' and 2018's 'Game Night'), respectively. The movie was directed by Robert Schwentke who, for context, also helmed the poorly received 'The Divergent Series: Insurgent' and 2021 'Snake Eyes' films. Now, though, thirteen years after Bana and McAdams took a swing, we are re-reintroduced to timey-wimey Henry and his artsy-fartsy wife, Clare. HBO Max has premiered their try at the property, this time with Theo James and Rose Leslie as our lead couple. 
'The Time Traveler's Wife' 
"Henry & Clare"
Henry de Tamble is working as a heartthrob librarian when he first meets his future wife, Clare Abshire, an artist. This is not where the story (at least this iteration of it) starts, neither for the audience nor for Clare. Want to know what I mean? Go and watch the show, it's got "time travel" in the title, it's gonna get weird. But, fear not, wary audience members, who usually find yourselves asking your viewing partners to explain everything you've just watched to you in a linear, comprehensible manner, for 2022's 'The Time Traveler's Wife' makes sure to clearly and painfully spell everything out for you every step of the way. Throughout the entire runtime of the first episode (and I suspect the entire series), little ugly chyrons appear at the bottom of the screen to let you know how old each character is in the scene and, therefore, roughly delineate what time frame said scene takes place in.
Related article: A Tribute to Johnny Depp: The Actor and Musician Who Defined Range
Related video: EVOLUTION: Every Johnny Depp Role From 1984 to 2020, All Performances Exceptionally Poignant
Related article: A Tribute to the Hero & President Volodymyr Zelenskyy: Comedian/Actor, Ukraine's President and Heroic Leader
Related video: Full Premiere Reactions 'Doctor Strange in the Multiverse of Madness': Benedict Cumberbatch & Team
Related Video: OSCAR-NOMINATED – EXCLUSIVE: 'Dune' Full Commentary, Reactions, Making Of – Timothee Chalamet, Zendaya, Oscar Isaac
Related Video: OSCAR-NOMINATED – 'House of Gucci' Full Commentary & Behind the Scenes – Lady Gaga, Adam Driver, Jared Leto, Al Pacino
Maybe I wouldn't mind this lazy technique if the font for the chyrons wasn't so horrifically hideous. It's this out-of-date, classless cursive-esque style that reads: "Henry is 28 and Clare is blah, blah, blah." It's nasty. And each time they show up they hang around for ages at the bottom of the screen, in my way, like some kind of annoying eye floater. Honestly, it also feels a little insulting to me, the viewer. I've seen 'Avengers: Endgame' and season after season of 'Doctor Who,' and you don't think I can handle the premise of a guy hopping back and forth through time to various points within his and his wife's own lives? At least not without you literally just writing at the bottom of the screen what time we're in? Like, at this point, you might as well just flash up the year it is whenever Henry time travels.
There are other, more compelling, more interesting options to communicate the passage and difference of time through the series, ones that are not just ugly text appearing on-screen and ripping me out of my suspension of disbelief every three minutes. I mean, they even go through the effort of putting old-age makeup on Henry as the episode goes, just do more of that stuff, it'd be skilled storytelling, and subversion as opposed to stating it obviously. And again, as a 'Doctor Who' fan, I'm frankly appalled at how this newest 'The Time Traveler's Wife' shies away from the wonderful wackiness and intentional disorientation a time travel story involves. If you're going to attempt to make a time travel project, you need to, in fact, embrace the "wibbly wobbly timey wimey-ness" the genre entails – and in an original manner. 
Related article: EVOLUTION: Every Henry Cavill Role From 2001 to 2021, All Performances Exceptionally Poignant
Related article: EVOLUTION: Every Chris Evans Role From 1997 to 2020, All Performances Exceptionally Poignant
Related article: #metoo Revolution: Powerful Questions That Need Answers
Related article: FACT-CHECKED Series: Timothee Chalamet and 32 Facts about The Young Superstar
Henry & Clare 
Does it feel a little redundant having "Henry & Clare" as my subheading twice? Yes? Welcome to a snippet of my experience watching the first episode of 'The Time Traveler's Wife.' Now, let's get specifically into our Henry and our Clare. As I said, this time (pun intended) around, Henry is played by Theo James from the 'Divergent' film series as well as Netflix's 'The Witcher,' where he played a younger version of the character portrayed by Kim Bodnia from 'Killing Eve.' He is joined by Rose Leslie from 'Game of Thrones,' 'Vigil,' and 'Death on the Nile.' The two, for playing characters bonded by a seemingly cosmic force so strong it pulls them together throughout the vastness of the timeline, have quite an unimpressive chemistry. At no point do I truly buy that these two are each other's long-lost soulmates, as Theo James's Henry seems casually uninterested in the woman sitting before him, claiming to one day be his wife despite her demeanor coming across as very cold and artificial.
Maybe that was the point, as perhaps the show intends to display these two people in this extremely unordinary situation eventually and slowly growing together, though constantly apart. But having seen the overuse of the uncreative and base chyrons in just the first episode (which is really the only episode you have an unfettered excuse to keep the audience completely confused, with the expectation you pay it off later) I really don't feel like we're going to get anything boundary-busting any time soon. Or, maybe it was just my own bias, as I watched the BBC series, 'Vigil,' which also starred Rose Leslie, whose character I have to say I found to be the least convincing, least likable one in that entire show. 
Related article: MUST WATCH – The Hollywood Insider's CEO Pritan Ambroase's Love Letter to Black Lives Matter – VIDEO
Subscribe to The Hollywood Insider's YouTube Channel, by clicking here.
Related article: All Best Actor/Actress Speeches From The Beginning Of Oscars 1929-2019 | Hollywood Insider
A bad 'Doctor Who' episode
As I mentioned at the top of this review, 2022's 'The Time Traveler's Wife' still feels like a weak episode of the British time-traveling epic series, 'Doctor Who.' It feels like the team behind the show were more preoccupied with telling an angsty romantic fantasy between a librarian and an artist (and showing Theo James's ass), rather than serving as a character study watching and exploring two people evolve into the versions they know each other to be in the future of their time-hopping relationship together. This is both surprising and unsurprising, as paradoxical as time travel itself, I know. Upon viewing the first episode of this version of the story, during the opening credits I noticed one name I am painfully familiar with. Steven Moffat. Moffat is a television writer, producer, and showrunner, who is currently serving as creator and writer for the 2022 remake.
This is not Moffat's first time working with a time-traveling property, as he spent many years attached to the aforementioned 'Doctor Who' series upon its revival in 2005. During his time as a writer for the show, during which he wrote over 170 episodes, the screenwriter penned some of the most influential and widely-received 'Doctor Who' episodes of all time, which have gone on to become fan favorites, such as 'Tooth and Claw,' 'Silence in the Library,' and 'The Girl in the Fireplace.' Following showrunner Russell T. Davies's departure from the series in 2009, Moffat was selected to fill his position, taking on creative control for one of Britain's most beloved legacies. One would think the same man responsible for some of my favorite episodes would be a sort of messiah for 'Doctor Who,' yet it was under Moffat's run that I fell out of love with the show.
Related article: Why Queen Elizabeth II Is One Of The Greatest Monarchs | Her Majesty Queen Elizabeth II of United Queendom of Great Britain & Northern Ireland (Video Insight)
Limited Time Offer – FREE Subscription to The Hollywood Insider
Click here to read more on The Hollywood Insider's vision, values and mission statement here – Media has the responsibility to better our world – The Hollywood Insider fully focuses on substance and meaningful entertainment, against gossip and scandal, by combining entertainment, education, and philanthropy.
Related article: The Hollywood Insider's CEO Pritan Ambroase: "The Importance of Venice Film Festival as the Protector of Cinema"
Related article: The Masters of Cinema Archives: The Hollywood Insider Pays Tribute to 'La Vie En Rose', Exclusive Interview with Director Olivier Dahan
Related article: – Want GUARANTEED SUCCESS? Remove these ten words from your vocabulary| Transform your life INSTANTLY
Without going into too much detail about a show with over one-hundred and sixty-three episodes, I will just say it began to feel more cheap social commentary and fan service than thrilling quantum adventure. Part of my being on the outs with the show may be because I was so attached to David Tennant's version of The Doctor, but I tried on several occasions to get back into it and just couldn't. Matt Smith's The Doctor just didn't attract me, and neither did his bumbling companions Amy Pond and Rory Williams. With the show's ratings sinking and slipping more and more each year, Moffat also stepped down as showrunner in 2017 and was followed by Chris Chibnall, whose run has been fraught with more controversy and complaints from fans, as overall production quality seems to have taken a major hit and Jodie Whitaker's The Doctor has been dubbed one of the least-liked of the entire series, since its first episode all the way back in 1963.
All this being said, however, Steven Moffat also worked as showrunner on another of my all-time favorite shows, which is 'Sherlock,' the modern-day reimagining of Arthur Conan Doyle's world-famous detective, starring Benedict Cumberbatch from 'Doctor Strange in the Multiverse of Madness' and Martin Freeman from 'Black Panther.' However, it seems that the longtime, veteran 'Doctor Who' writer and producer may want to stick to classic mysteries of murder and secrets, rather than ones of time travel, as this most recent one, 'The Time Traveler's Wife' felt particularly weak. Maybe after this iteration, we give this story a rest, it still doesn't quite seem to be its right time.
Cast: Theo James, Rose Leslie, Jason David, Everleigh McDonell, Natasha Lopez, Marcia DeBonis, Shawna Hamic, Peter Francis James, Jaime Ray Newman, Michael Park, Kate Siegel, Josh Stamberg, Alison Barton, Finn Brown, 
Crew: 
Director – David Nutter

Producers – Joseph E. Iberti, Tom Lavagnino, Brian Minchin, Steven Moffat, David Nutter, Sarah Rath, Sue Vertue, Patty Willett

Editor – Paul Karasick

Writers – Audrey Niffenegger, Steven Moffat
By Connor Garvin
Click here to read The Hollywood Insider's CEO Pritan Ambroase's love letter to Cinema, TV and Media. An excerpt from the love letter: The Hollywood Insider's CEO/editor-in-chief Pritan Ambroase affirms, "We have the space and time for all your stories, no matter who/what/where you are. Media/Cinema/TV have a responsibility to better the world and The Hollywood Insider will continue to do so. Talent, diversity and authenticity matter in Cinema/TV, media and storytelling. In fact, I reckon that we should announce "talent-diversity-authenticity-storytelling-Cinema-Oscars-Academy-Awards" as synonyms of each other. We show respect to talent and stories regardless of their skin color, race, gender, sexuality, religion, nationality, etc., thus allowing authenticity into this system just by something as simple as accepting and showing respect to the human species' factual diversity. We become greater just by respecting and appreciating talent in all its shapes, sizes, and forms. Award winners, which includes nominees, must be chosen on the greatness of their talent ALONE.
I am sure I am speaking for a multitude of Cinema lovers all over the world when I speak of the following sentiments that this medium of art has blessed me with. Cinema taught me about our world, at times in English and at times through the beautiful one-inch bar of subtitles. I learned from the stories in the global movies that we are all alike across all borders. Remember that one of the best symbols of many great civilizations and their prosperity has been the art they have left behind. This art can be in the form of paintings, sculptures, architecture, writings, inventions, etc. For our modern society, Cinema happens to be one of them. Cinema is more than just a form of entertainment, it is an integral part of society. I love the world uniting, be it for Cinema, TV. media, art, fashion, sport, etc. Please keep this going full speed."
More Interesting Stories From The Hollywood Insider
– Want GUARANTEED SUCCESS? Remove these ten words from your vocabulary| Transform your life INSTANTLY
– A Tribute to Martin Scorsese: A Complete Analysis of the Life and Career of the Man Who Lives and Breathes Cinema 
– Do you know the hidden messages in 'Call Me By Your Name'? Find out behind the scenes facts in the full commentary and In-depth analysis of the cinematic masterpiece
– A Tribute To The Academy Awards: All Best Actor/Actress Speeches From The Beginning Of Oscars 1929-2019 | From Rami Malek, Leonardo DiCaprio To Denzel Washington, Halle Berry & Beyond | From Olivia Colman, Meryl Streep To Bette Davis & Beyond
– In the 32nd Year Of His Career, Keanu Reeves' Face Continues To Reign After Launching Movies Earning Over $4.3 Billion In Total – "John Wick", "Toy Story 4", "Matrix", And Many More
The Time Traveler's Wife, The Time Traveler's Wife, The Time Traveler's Wife, The Time Traveler's Wife, The Time Traveler's Wife, The Time Traveler's Wife, The Time Traveler's Wife, The Time Traveler's Wife, The Time Traveler's Wife, The Time Traveler's Wife, The Time Traveler's Wife, The Time Traveler's Wife, The Time Traveler's Wife, The Time Traveler's Wife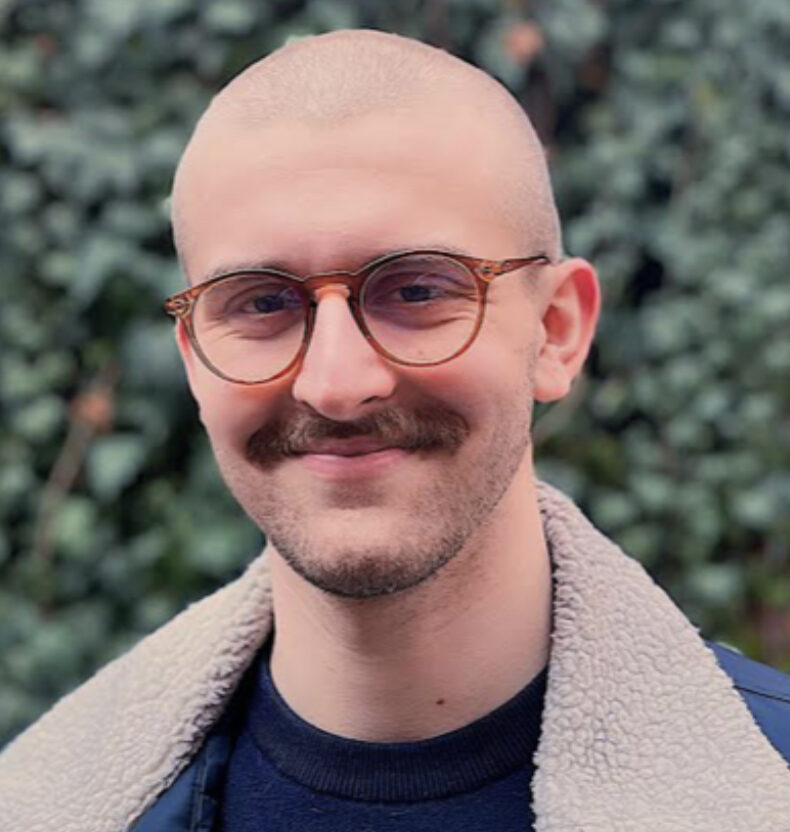 Connor Garvin has been a writer for as long as he can remember. Writing has enabled him to distill the thoughts within his own head, as well as allowed him to have those same thoughts heard. Connor is a screenwriter, and filmmaker more generally, with a focus on television. He also believes that real change only occurs if everyone is heard, and is therefore a proud champion of the arts, and a kindred spirit to The Hollywood Insider and its values.