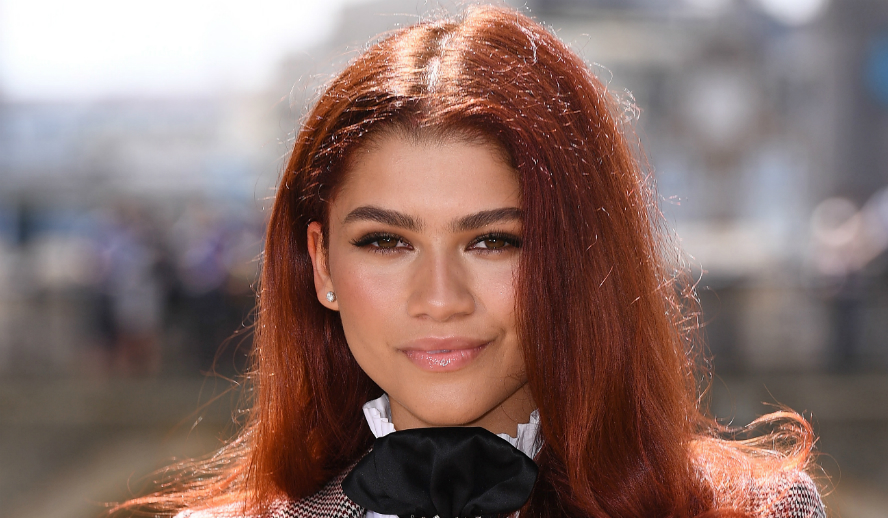 Photo: Zendaya – "Spider-Man: Far From Home"/Jeff Spicer/Getty Images for Sony
This is a teen drama – but an HBO styled teen drama – do you get what I am trying to do? Less gloss, more grit. And it also happens to one of Leonardo DiCaprio's favorite shows. In the latest American drama series, Euphoria, we explore the scandalous lives of various teenagers as they attempt to experiment with drugs, figure out their sexuality, deal with mental illnesses, and overcome personal struggles. The series has become wildly popular due to its' rising stars, iconic beauty looks, and its' relatability to the lives of 21st century teenagers. Euphoria paints a brutally honest depiction of young people today and the factors that influence it, such as family, social media, and environment. Zendaya stars as Rue Bennett, a young drug addict who has just returned from rehab and is unconcerned about staying clean. She eventually meets Jules, a promiscuous transgender girl played by Hunter Schafer, who brings a whole new sense of purpose into her life. The two develop a powerful chemistry that leads to a shocking chain of events.
Euphoria Offers Diverse Representation of A Girl's Experience in America
In Euphoria, we see a variety of wildly different stories from each girl–ones that you or a girl in your life may be able to relate to. Rue struggles with balancing her drug addiction with her family loyalty; she has a responsibility of being a role model to her younger sister Gia, played by Storm Reid, who eventually starts falling into unhealthy patterns herself possibly due to Rue's negligence. Schafer's character, Jules, is seen constantly on dating apps, looking for a male partner, specifically much older ones. It's clear that these men only want sex from her which is an extremely common epidemic within online dating nowadays and she becomes increasingly depressed by the tiresome process. An aspect that makes it much harder for her is the fact that she's transgender; therefore, she receives much harsher treatment and less acceptance which is another stigma in the LTBTQ community. Meanwhile, Barbie Ferreira plays Kat Hernandez, a fat girl who once was a virgin but after a challenging encounter, she begins to explore her sexuality. We're able to see how she's hyper aware of everyone's reactions to the rumors and changes in her identity; she's also hyper aware that this attention is largely due to her being a plus size girl. Then, we see Alexa Demie playing Maddy Perez, a promiscuous girl stuck in a toxic relationship with sexist football player, Nate Jacobs played by Jacob Elordi. She is also heavily identified by her feminine features which leads to becoming the victim to Nate's possessive and aggressive behavior. She represents the difficulty of leaving a toxic relationship which many women of all ages experience due to manipulative behavior and violence. Each of these women represent hardships that most girls go through at a young age which at times has a toxic impact on their development as an adult.
Photo: Zendaya and Hunter Schafer on transgender dating in HBO's "Euphoria"/HBO
Toxic Masculinity in Euphoria
Along with portraying the brutal female reality, we see the main roots of it stemming from toxic masculine characters. Algee Smith plays love interest Chris McKay, and we see him pursuing Cassie, played by Sydney Sweeney. His innocent crush on her becomes slightly tarnished after all of his friends go on talking about her sexual past and share graphic photos and videos of her, emphasizing how she's "been around." Cassie seems to have genuine feelings for him but this explicit insight into her private life made public makes him feel a bit differently and more compelled to treat her like an animal. Nevertheless, Nate Jacobs is the central "villain" of the series, forcing Maddy into staying with him, bullying his male peers, and blackmailing Jules for sexual expression. He's constantly slut shaming women and enforcing his disgustingly toxic standards upon everyone, creating more insecurity within everyone else. Eventually, we begin to see the reasons behind his insecurity translating into aggression and how his father, played by Eric Dane, is the main influence. This is unfortunately another common epidemic within American families, when fathers encourage their sons to prove their masculinity and punishing them when they don't. Euphoria acknowledges this tragic pattern and makes us also recognize the trauma men go through behind the scenes.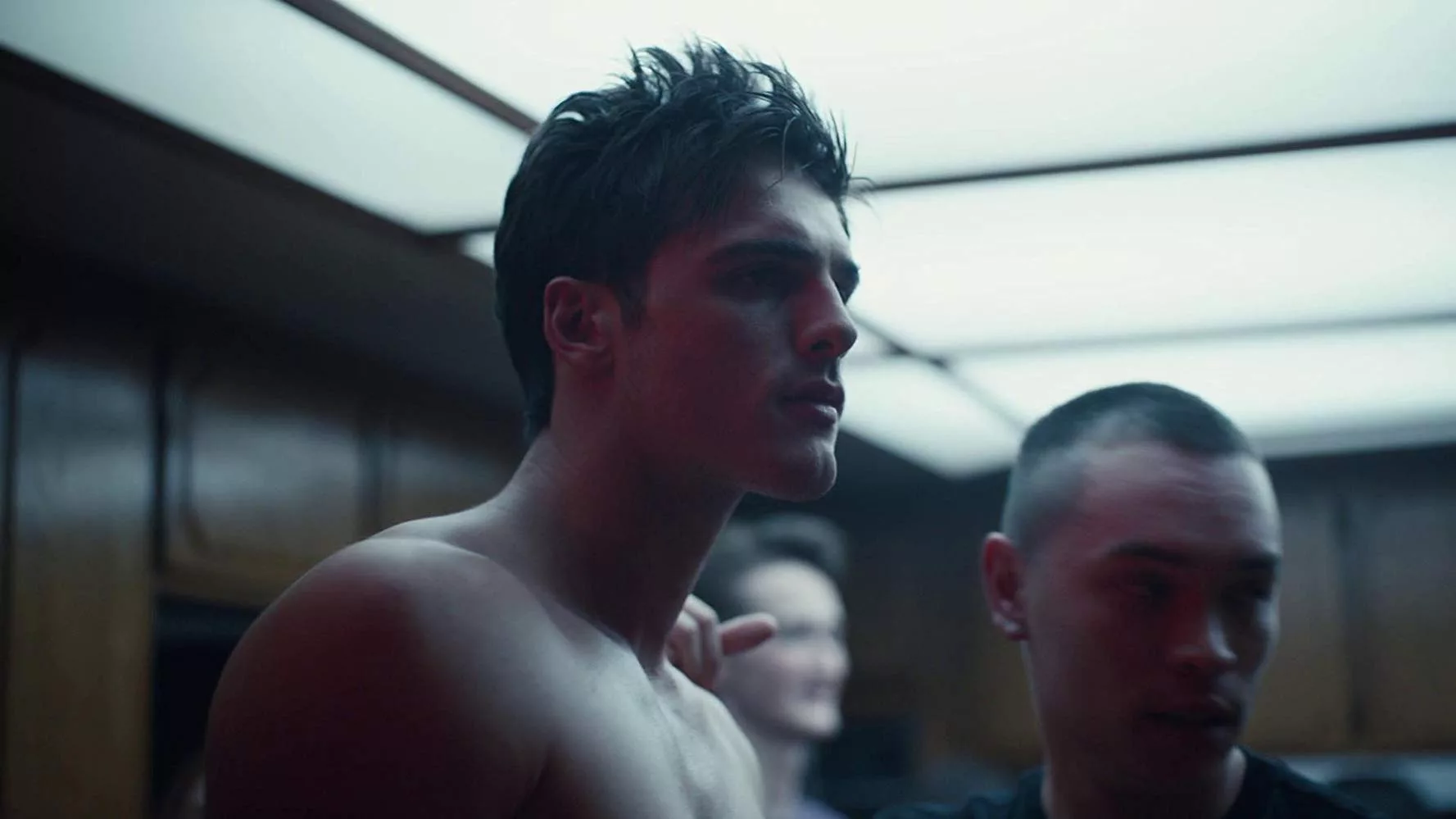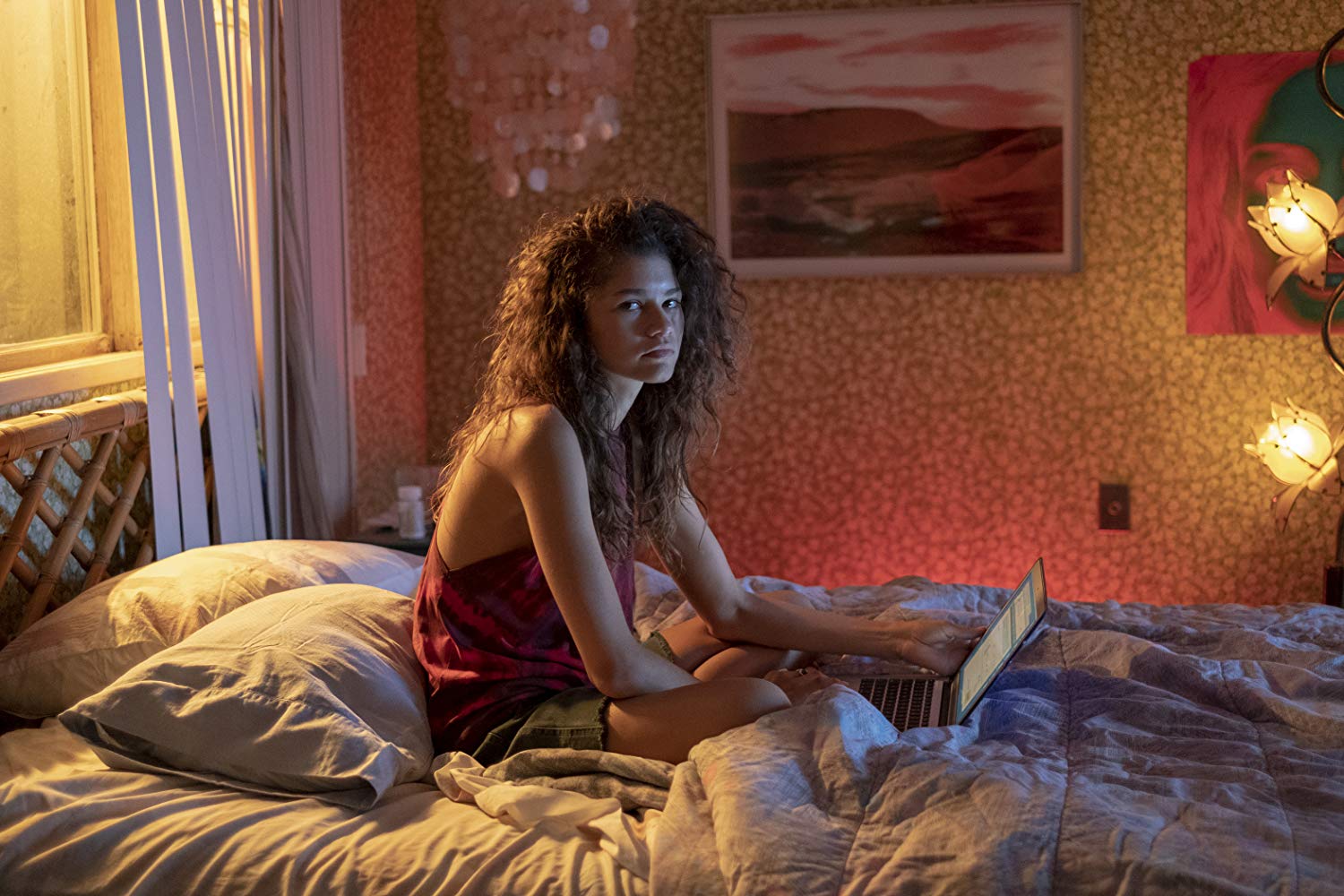 Photo: Jacob Elordi and Zendaya on toxic masculinity in HBO's "Euphoria"/HBO
Zendaya Further Proves Her Acting Range Through Rue Bennett
One of the greatest aspects about this series is the way Zendaya carries it; we're used to seeing her play more kid friendly roles yet in Euphoria, she proves she can also play more mature, adult rated characters. She admits within the first episode that she's not necessarily a reliable character and to not believe everything she says yet she makes us actually sympathize with her through her painful flashbacks, mental breakdowns, and sincerity towards her family. Therefore, she very much hides the fact that she is a potentially toxic person towards everyone in her life. The beautiful psychedelic aesthetics and authentic storytelling hides the ugliness that comes with her nasty addiction; nevertheless, she contains the power to make us root for her anyways.
Euphoria is full of powerful performances from each actor, offering us a perspective on what it's like to be a high schooler nowadays. We witness various stories of misfortunes, however, the incredible acting from the cast, stunning cinematic visuals, fashionable costumes and makeup, and admirable friendships make the experience bittersweet.
Zendaya is currently starring in Marvel's Spider-Man: Far From Home alongside Tom Holland, Jake Gyllenhaal and Samuel L. Jackson. The film is currently in cinemas around the world. Her next movie is Dune starring alongside Timothée Chalamet, Jason Momoa, Josh Brolin, Javier Bardemm, Rebecca Ferguson, Dave Bautista, Oscar Isaac, Charlotte Rampling, etc and directed by Denis Villeneuve.
Cast: Zendaya, Maude Apatow, Alexa Demie, Barbie Ferreira, Jacob Elordi, Sydney Sweeney, Nika King, Storm Reid, Eric Dane, Hunter Schafer, Algee Smith
Directors: Sam Levinson, Pippa Bianco, Augustine Frizzell, Jennifer Morrison
Writers: Ron Leshem, Daphna Levin, Sam Levinson
Cinematographers: Marcell Rev, Drew Daniels, Adam Newport-Berra, Andre Chemetoff
More Interesting Stories From Hollywood Insider
– WATCH: Who Is President For 2020? Pete Buttigieg? Joe Biden? Kamala Harris? Donald Trump? Bernie Sanders? – Season 2 Of Hollywood Insider's Messages From America – Episode 2
– WATCH: Do People In America Choose Human Rights Or Religion? – Season 2 Of Hollywood Insider's Messages From America – Episode 1
– WATCH: Once Upon A Time In Hollywood's Premiere & "Reaction From Stars" Leonardo DiCaprio, Brad Pitt, Quentin Tarantino, Margot Robbie, Etc. On The Making Of The Masterpiece
– Why Queen Elizabeth II Is One Of The Greatest Monarchs | Her Majesty Queen Elizabeth II of United Queendom of Great Britain & Northern Ireland
– WATCH: Pritan Ambroase On The #metoo Revolution & Powerful Questions That Need Answers
– FACT-CHECKED Series: Tom Holland And 15 Things You Might Not Know About The Star Of Spider-Man
–The Lion King Roars Louder With Beyonce, Donald Glover, Chiwetel Ejiofor As Leads – "It Never Gets Old"
– Disney's The Lion King – Donald Grover, Beyoncé, Seth Rogen, Chiwetel Ejiofor, on "Trailer With A Scoop Of Trivia"
– Spider-Man: Far From Home –Tom Holland, Jake Gyllenhaal, Zendaya & "Trailer With A Scoop Of Trivia"
– 10 facts you may not know about Ben Hardy, the Bohemian Rhapsody Star
– Are you a huge fan of the British Royal family? Would you like to know REAL FACTS instead of just gossip? Here are 15 facts about HRH Prince Charles brought to you by Hollywood Insider's Fact-Checked Series
– EXCLUSIVE: Is That Quentin Tarantino Hidden In Plain Sight In The New Poster Of Once Upon A Time In… Hollywood: An In-Depth Analysis
– New & Exciting Poster Released For Once Upon A Time In… Hollywood –Taking A Page Out Of The Golden Age Of Hollywood
– From The First Romantic Film in 1919 Based On A Gay Love Story To Where We Must Go – Why LGBTQ+ Representation in Film/TV matters
– Netflix's Elite is a show where being gay is a non-issue and gay couples are celebrated
– How Hollywood continues to take a stance on climate change and speaks up to halt the crisis facing our ONE home known as earth
– When Brad Pitt, Leonardo DiCaprio and the rest of the cast of Once Upon A Time In… Hollywoodbrought glamour back to Cannes
– Timothée Chalamet feels lucky to utilize his platform to save people from drug abuse
– Pritan Ambroase on his idols Martin Scorsese, James Cameron and positive actions needed to avert the global warming crisis
– Men In Black: International – Chris Hemsworth & Tessa Thompson in "Trailer With A Scoop Of Trivia"
– 32 Facts on Rambo and the more-than-meets-the-eye superstar Sylvester Stallone