Video: Human Rights Vs Religion/Hollywood Insider YouTube Channel
Season 2 | Episode 1: "Do You Choose Human Rights Or Religion?" Hear as a wide range of people from all over America decide if they choose religion or human rights.
All of us have heard the loud American politicians, their tweets and their slurs – but how many of us have heard what the people/civilians in America think? 
The current state of politics in America with the 2020 elections, rehashing of ICE, deportation topic, racism, shootings, etc. shows to us that Hollywood Insider's Messages From America" series is more relevant and needed now than ever before. The 2nd season of Messages From America aims to continue to show the views, perspectives and messages from the everyday people/civilians in America. Most of the people around the world usually form an impression of America and its people based on a sitting President – whether it be Bill Clinton, George Bush, Barack Obama or currently Donald Trump. That is over 7 billion people around the world that think the President of America represents the 325 million plus people in America. What is worse that they believe that Americans might be very much like their President? Which is far from the truth. Most civilians and everyday people in America are far from politics and are nothing like the loud politicians that represent them. 
Human Rights Or Religion? Most of the people in America are nothing like the politicians in America – so it is important to make sure that world sees more of America and its people than just the loud politicians, regardless of them being republican/democract or any other political iteration
President Donald Trump  and his team do not reflect the American people in their entirety. By that same account, neither can any President in the future or has any President in the past ever reflected the American people in their entirety. Messages From America series hopes to show to the world what the American people that are civilians (not politicians) have to say on important issues. Usually, the world only knows the words and actions of US POLITICIANS, but seldom see what the people in America truly think about important issues. Other countries see only one side, without knowing that not all Americans agree with their politicians. This series aims to show what the rest of America, the people in America truly feel.
We at Hollywood Insider utilize our mission statement as our compass, which you can read more of by clicking here.
Here is a snippet: Hollywood Insider focuses on substance and meaningful entertainment, so as to utilize media as a tool to unite and better our world, by combining entertainment, education and philanthropy, while being against gossip and scandal.
1. The Naked Cowboy at Times Square who is originally from Ohio: "Religion is a joke, its crystallized belief and conviction in something that is just giving you a security mechanism, you don't need that…I think ethics, humanitarianism of course outweighs religion ten to one or a thousand to nothing."
2. An environmentalist protesting in front of Trump Tower: "Human rights trump religion."
3. A media entrepreneur living in New York: "Human rights, human rights, human rights. Human rights are there to stand up to make sure we are all granted some sort of safety while we are here on this earth. Human right is also there to make sure that our personal, individual needs and wants are respected. Religion is there to make some sense of the world and because humans in general like to believe in a higher purpose. Religion is there as an accessory whereas human rights is your breath. So you're almost choosing between your accessory or your breath and I choose Human Rights like my breath."
4. A young music/artist manager from Illinois:  We've seen a lot of times religion has caused a lot of rifts internationally for centuries, millenniums ever since heed the human race was in existence…I think, it's again, definitely great for a lot of people, however I've definitely seen it throughout history and even today negatively affect the lives of innocent people."
5. A cyber-security student from New Jersey: "I would choose human rights because for me religion is whatever you practice, it doesn't have to be anything specific, but human rights it's something that will protect you forever. You want someone to respect someone else's right and you want them to respect your rights."
6. A labor and delivery physician: "I think you should always choose human rights because at the end of the day…the most important thing is how you treat other people and I think you should think for yourself."
7. A Game Of Thrones fan: "I'm a pretty diehard Catholic, but I'll choose human rights, our religion can go by the wayside if the other choice is to make sure everyone has their own..you know…natural rights and everyone lives a good peaceful life…my mom probably would get pissed about that answer."
To view the previous season – please choose from the videos below: 
Guide below:
Episode 1: What Is Your Message To Refugees?
Episode 2: Should Religion Be Utilized To Govern America?
Episode 3: Human Rights Or Religion? 
Episode 4: If You Are President For One Day, What Would You Change? 
Episode 5: Should USA Invest In Space Force or Education/Healthcare For All? 
Episode 6: Do you support Trump's Zero-Tolerance Immigration Policy? 
Episode 7: Universal Healthcare In USA? 
Disclaimer: The views expressed in this video are of the individuals themselves and do not reflect those of Hollywood Insider or interviewer/crew. 
By Hollywood Insider Team 
More Interesting Stories From Hollywood Insider
– FACT-CHECKED Series: Tom Holland And 15 Things You Might Not Know About The Star Of Spider-Man
–The Lion King Roars Louder With Beyonce, Donald Glover, Chiwetel Ejiofor As Leads – "It Never Gets Old" 
– Disney's The Lion King – Donald Grover, Beyoncé, Seth Rogen, Chiwetel Ejiofor, on "Trailer With A Scoop Of Trivia"
– Spider-Man: Far From Home –Tom Holland, Jake Gyllenhaal, Zendaya & "Trailer With A Scoop Of Trivia"
– 10 facts you may not know about Ben Hardy, the Bohemian Rhapsody Star
– Are you a huge fan of the British Royal family? Would you like to know REAL FACTS instead of just gossip? Here are 15 facts about HRH Prince Charles brought to you by Hollywood Insider's Fact-Checked Series
– EXCLUSIVE: Is That Quentin Tarantino Hidden In Plain Sight In The New Poster Of Once Upon A Time In… Hollywood: An In-Depth Analysis
– New & Exciting Poster Released For Once Upon A Time In… Hollywood –Taking A Page Out Of The Golden Age Of Hollywood
– From The First Romantic Film in 1919 Based On A Gay Love Story To Where We Must Go – Why LGBTQ+ Representation in Film/TV matters
– Netflix's Elite is a show where being gay is a non-issue and gay couples are celebrated
– How Hollywood continues to take a stance on climate change and speaks up to halt the crisis facing our ONE home known as earth
– When Brad Pitt, Leonardo DiCaprio and the rest of the cast of Once Upon A Time In… Hollywood brought glamour back to Cannes
– Timothée Chalamet feels lucky to utilize his platform to save people from drug abuse 
– Pritan Ambroase on his idols Martin Scorsese, James Cameron and positive actions needed to avert the global warming crisis
– Men In Black: International – Chris Hemsworth & Tessa Thompson in "Trailer With A Scoop Of Trivia"
– 32 Facts on Rambo and the more-than-meets-the-eye superstar Sylvester Stallone
Democratic Presidential Debate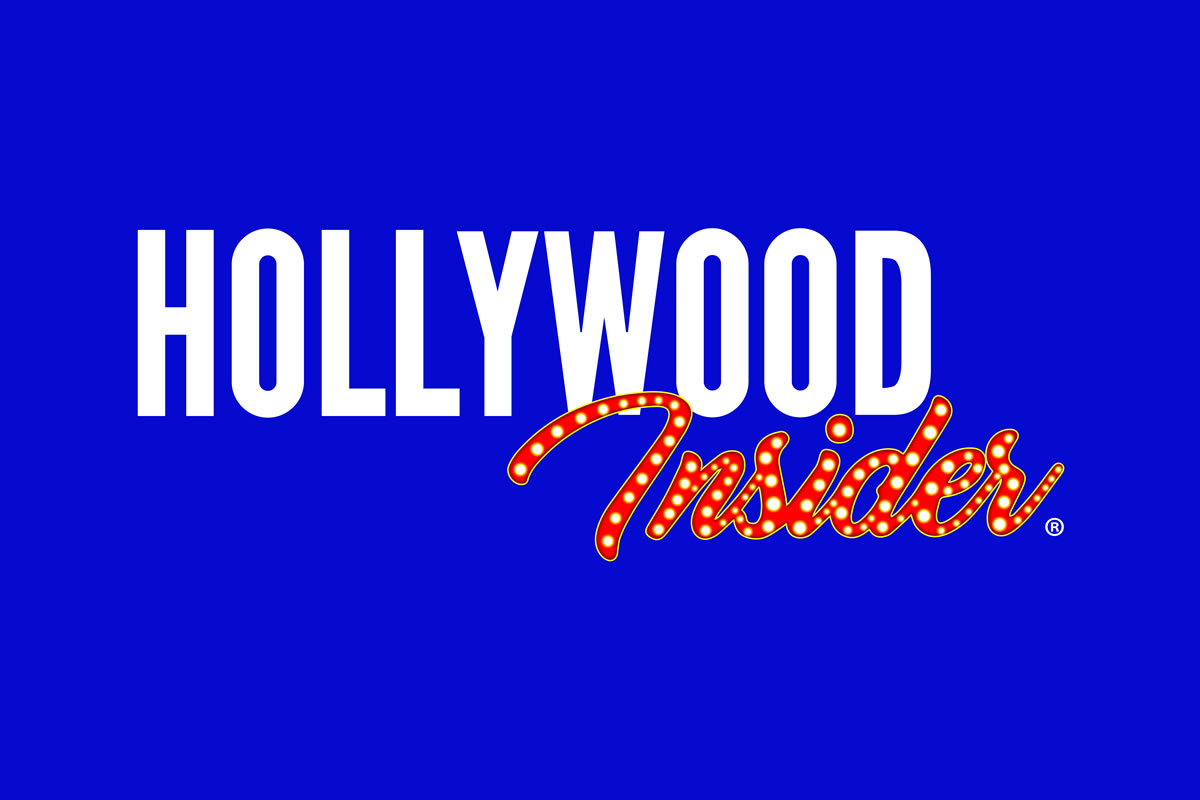 Hollywood Insider  is a media network thatfocuses on substance and meaningful entertainment/culture, so as to utilize media as a tool to unite and better our world, by combining entertainment, education and philanthropy, while being against gossip and scandal.