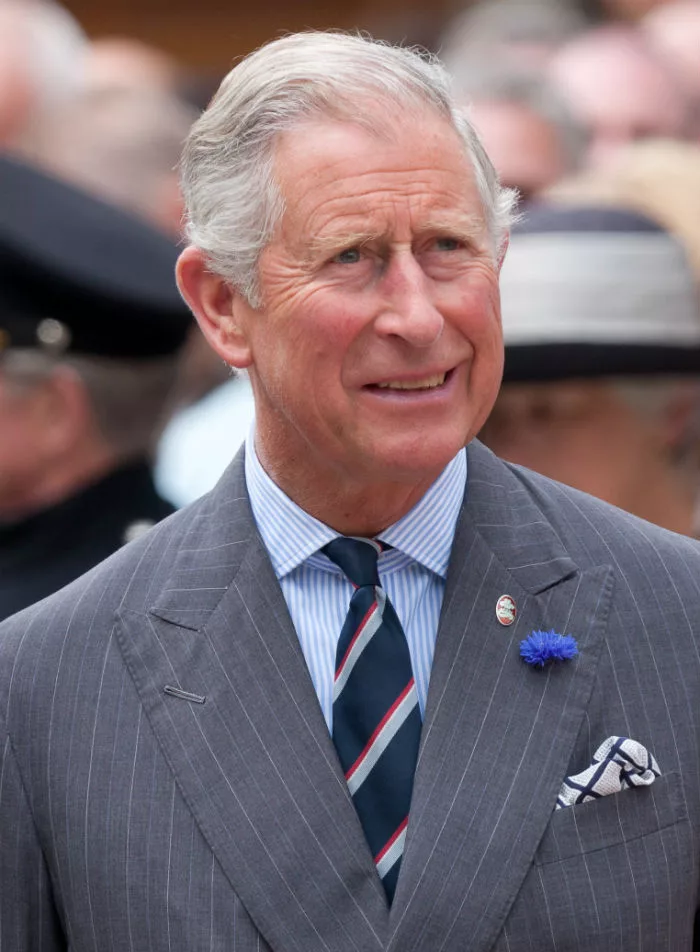 Photo/Video: Charles, Prince of Wales in Jersey on 18 July 2012 by Dan Marsh is licensed under CC BY-SA 2.0/ Hollywood Insider YouTube Channel
The future King as you have never known him before.
He may be one of the most famous men in the world, but he is undoubtedly the MOST famous crown prince: His Royal Highness The Prince Of Wales, or simply Prince Charles. There are superstars, then there is the British Royal Family, who have been at the center of attention of the whole world for centuries. Countless newspapers, magazines, shows, websites, films, etc. have been written on and about him, but many might not know fact from fiction. Below are the 25 things that you might know about Prince Charles – and it is fact-checked.
1. Prince Charles is the oldest and longest-serving British heir apparent/crown prince in the history of the monarchy at 66 years and counting. He was three years old when Her Majesty Queen Elizabeth II acceded to the throne on February 6, 1952. Comparatively, his mother Queen Elizabeth II served as heir apparent for 16 years. The second longest-serving heir apparent was His Majesty King Edward VII who served as crown prince for 59 years and succeeded his mother Her Majesty Queen Victoria, another powerful Queen. King Edward VII is Prince Charles' great-great-grandfather. The shortest-serving heir apparent was His Majesty King George I, who was crown prince for two months.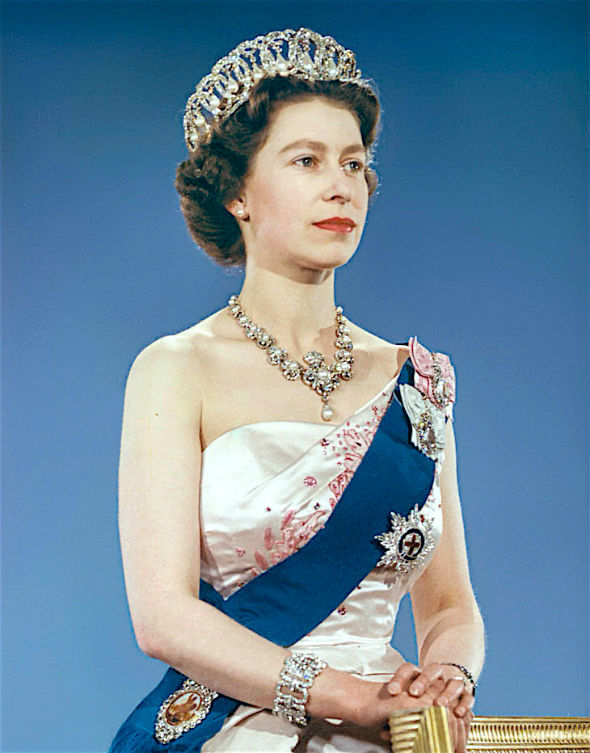 Photo: Formal portrait in 1959 of Queen Elizabeth II wearing the Vladimir Tiara, the Queen Victoria Jubilee Necklace, the blue Garter Riband, Badge and Garter Star and the Royal Family Orders of King George V and King George VI by Library and Archives Canada is licensed under CC BY 2.0 
2. Prince Charles received his own specially illustrated invitation to the Queen's coronation, and he is the first heir to see his mother crowned as Sovereign.
Prince Charles was created The Prince of Wales aged 9 on July 26th 1958.

HRH was formally invested with the title by Her Majesty on July 1st 1969. pic.twitter.com/5zQPwpmKDo

— Clarence House (@ClarenceHouse) March 5, 2019
The Prince of Wales and The Duchess of Cornwall along with other members of the Royal Family are attending a reception hosted by The Queen to mark the 50th anniversary of the Investiture of The Prince of Wales. pic.twitter.com/HMt5f0OKBY

— Clarence House (@ClarenceHouse) March 5, 2019
3. Conservation organization Amphibian Ark has named a frog after the Prince in recognition of his efforts to save the rainforest. The frog is known as Hyloscirtus Princecherlesi or Prince Charles Magnificent Tree Frog.
4. The Prince has also been an exchange student, at Timbertop, a remote annex of Geelong Church of England Grammar School in Melbourne, Australia. He was there for two terms, from February to July 1966. The school has also had other students who have gone on to become famous such as Rupert Murdoch and Portia de Rossi.
Prince Charles waves as he leaves Geelong Grammar School's Timbertop campus after two terms, 1966 pic.twitter.com/PPuhLiWDc1

— Canberra Insider (@CanberraInsider) March 17, 2015
5. Aside from being the crown prince, he also holds the titles of The Prince of Wales, Earl of Chester, Duke of Cornwall, Duke of Rothesay, Earl of Carrick, Lord of the Isles, Baron Renfrew and Prince and Great Steward of Scotland. These titles are in connection to England, Scotland, and Wales.
6. He is the first heir to earn a university degree and received his Bachelor's and Master's, from Cambridge University. Queen Elizabeth II had been home-schooled and did not attend university.
7. He has authored many books, including The Old Man of Lochnagar which is based on stories he used to tell his younger siblings growing up. He has written multiple books on his passion which happens to be the environment, including Harmony and Climate Change, which is a ladybird expert series. They are available to purchase on Amazon by clicking the links above for anyone interested in books written by a future King.
8. The famous phrase "Eat Lunch Like A Prince" is not the belief of Prince Charles. He does not eat lunch.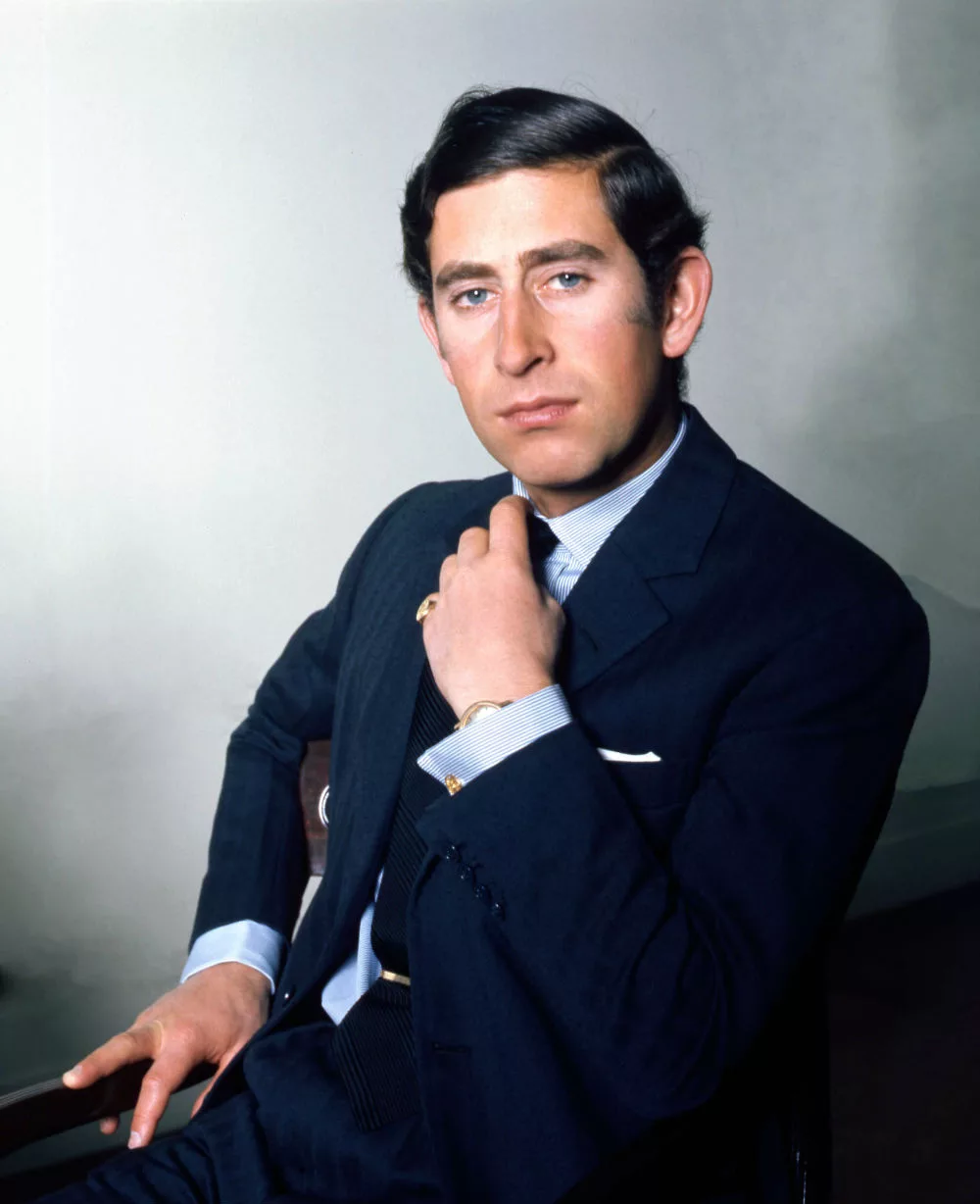 Photo: HRH The Prince of Wales taken at Buckingham Palace, London by Allan Warren is licensed under CC BY-SA 3.0 
9. The Prince also made a cameo appearance on famous British TV Show Coronation Street in 2000 which makes him the first British Royal to do so. The episode was watched by 17 million viewers across the UK. His mother the Queen has also acted in a Bond spoof alongside Daniel Craig in the opening ceremony of the 2012 Olympics in London.
10. He made his first official visit abroad when he was five years old – the country was Malta.
11. The Prince married an aristocrat, Lady Diana Spencer in July 1981, the telecast of which was watched by over 750 million people around the world.
12. He has spoken publicly about his concerns regarding pollution and plastics for almost 50 years.
The Prince of Wales, Colonel of the @WelshGuards, today presented campaign medals to the 1st Battalion Welsh Guards following their return from Afghanistan. pic.twitter.com/sogGX2OvCg

— Clarence House (@ClarenceHouse) February 19, 2019
13. He is also Admiral of the Fleet of The Royal Navy which is the highest rank.
14. He has also been awarded decorations, titles, and honors by foreign nations such as The Most Glorious Order of the Ojaswi Rajanya by the late King of Nepal which was an order of knighthood of Nepal, Order of St. Olav by the King of Norway which is a Norwegian order of chivalry, Grand Cross of the Royal and Distinguished Spanish Order of Carlos III by the Spanish Monarch.
15. He is also President/Patron of over 420 charities.
The Prince of Wales has visited @RoyalOperaHouse since he was a child.⁰⁰? Seen here after watching the @BolshoiOfficial perform at the #ROH with his Grandmother, The Queen Mother, in 1956. pic.twitter.com/HepI9cZBft

— Clarence House (@ClarenceHouse) February 12, 2019
More Interesting Stories from Hollywood Insider
– Episode 4 – What would you do if you were President of USA for one day? What did civilians in USA have to say? To find out watch Hollywood Insider's episodic series Messages From America
– Netflix's Elite is a show where being gay is a non-issue and gay couples are celebrated
– When Brad Pitt, Leonardo DiCaprio and the rest of the cast of Once Upon A Time In… Hollywood brought glamour back to Cannes
– 10 facts you may not know about Ben Hardy, the Bohemian Rhapsody Star 
– Timothée Chalamet feels lucky to utilize his platform to save people from drug abuse 
– Pritan Ambroase on his idols Martin Scorsese, James Cameron and positive actions needed to avert the global warming crisis
– Avengers: Endgame Is The Most Satisfying Finale To Marvel's Series – And There Are More "Big" Things Coming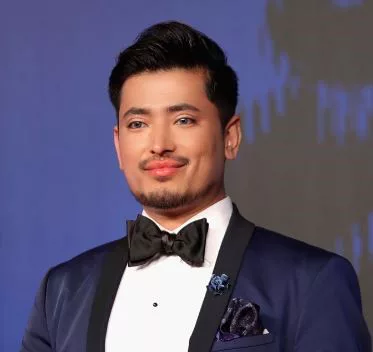 Pritan Ambroase is the CEO and editor-in-chief of Hollywood Insider. He authored the new mission statement which reads: "Hollywood Insider focuses on substance and meaningful entertainment, so as to utilize media as a tool to unite and better our world, by combining entertainment, education and philanthropy, while being against gossip and scandal." It is with that particular intention and under his leadership that Hollywood Insider has transformed into a trusted media platform across multiple channels. Ambroase is also a producer, film director, motivational speaker and a talk show host with a new one in development.
Alongside his career in entertainment and media, Ambroase continues to be a passionate humanitarian and a constant human rights activist/advocate. He started the Humans Of Our World Foundation at the age of 19, and named it that specific name as he wanted humans all over the world to unite regardless of mental/political/physical borders. For the past 14 years, he has actively stood up against injustices and atrocities across the world. He believes in the power of empathy and uses that tool to be there for others across all borders. Some of the many causes he has stood up for – easy accessibility to education,  anti-sexual harassment, disaster relief, healthcare, justice for black, brown and minority ethnic communities, marriage equality, refugee assistance, rebuilding villages, education reform, women's rights, rebrand Africa, police reform, prison reform, anti-segregation in governmental infrastructure, classification of animals as sentient beings, pro-LGBTQ families, anti-trafficking, anti-drug abuse, equity, differently-abled assistance, etc. The foundation's celebrity supporters are Dame Judi Dench, Joanna Lumley OBE, Bear Grylls, Amanda Holden, Andy Serkis and many others.
For more on his biography, please click here. It is his passion for cinema, entertainment and media that drives him to utilize his platform and media to unite all and make our world a better place, all the while entertaining, transforming and educating. It is his long and varied experience in entertainment, education and philanthropy which led him to combine those three elements and include them in Hollywood Insider's mission statement.
To read more about his intention, vision and goals for the media network, please visit the Our Values page by clicking on the link.