His Life Beyond Ben Hardy Movies and TV Shows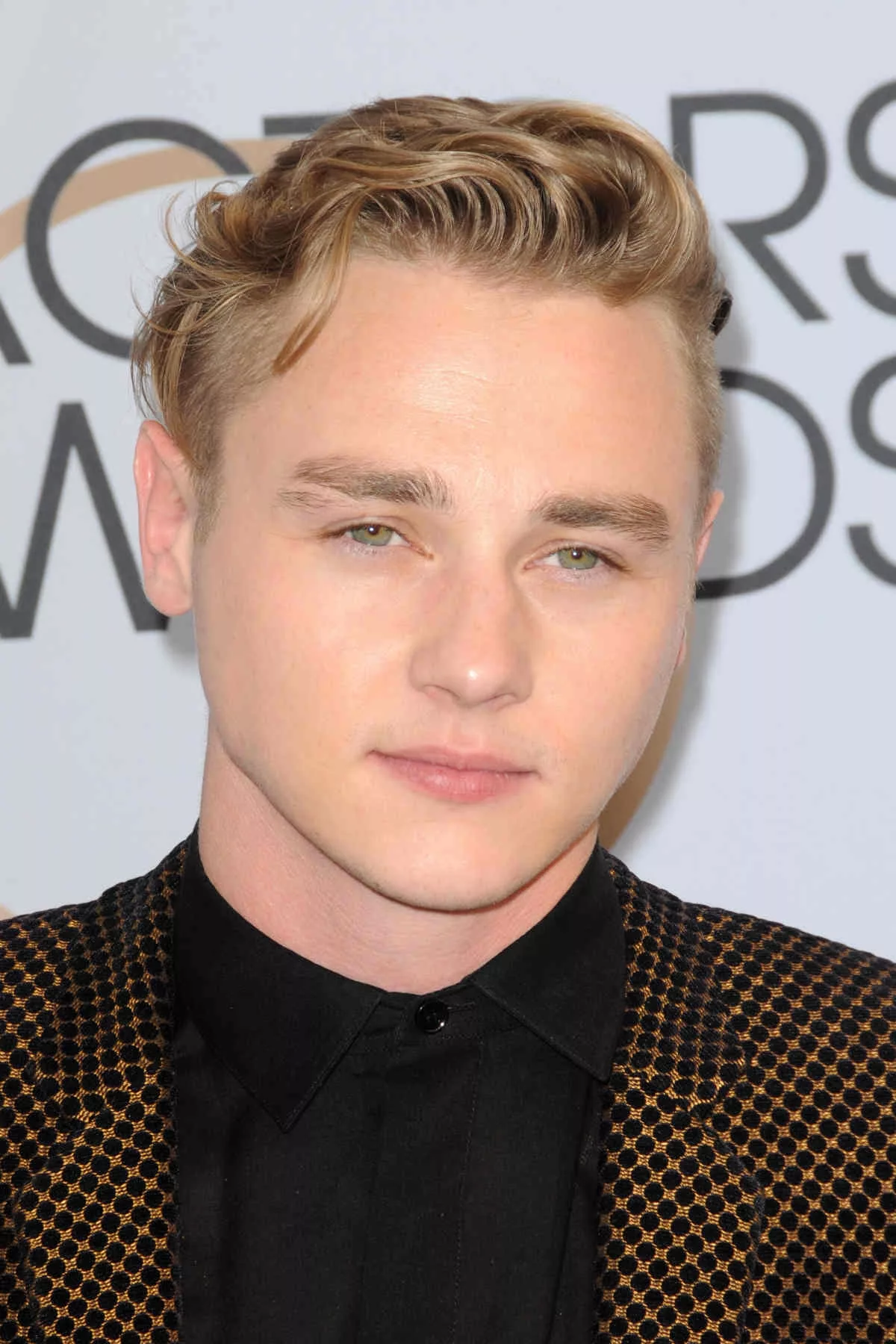 Photo: Ben Hardy at the 25th Annual Screen Actors Guild Awards at the Shrine Auditorium on January 27, 2019 in Los Angeles, CA. Kathclick/Bigstock
Ben Hardy is more than just the star drummer of Bohemian Rhapsody. The British Heartthrob has a lot more going for him than what meets the eye.
You may know him as Roger Taylor in Bohemian Rhapsody, Angel from X-Men: Apocalypse, Peter Beale from UK soap opera EastEnders, or even King Arthur in Drunk History (by far my favorite of his roles) – either way, you've probably picked up that the talented British actor, Ben Hardy (born Ben Jones), is on his way to something truly huge. Branded by the media and public as a 'heartthrob' (though he humbly says the label doesn't feel like him) here are a few facts to help you get to know the man behind the pretty face:
Related article: Hollywood Insider's CEO Pritan Ambroase's Love Letter to Black Lives Matter
1. He is not a drummer.
He may have just pulled off an extremely convincing role as drummer legend, Roger Taylor, in Queen biopic, Bohemian Rhapsody, but Ben confesses to PEOPLE "I told him [Director Bryan Singer] I could play the drums — which I could not at the time. I wanted the job really bad. Who doesn't want to play a rock 'n' roll star?". After which, he promptly "went away in a massive panic" and proceeded to find a cheap drum kit and a local drum teacher, playing 10 hours a day to get up to speed.
Remarkably, he delivered and finally met the rockstar drummer himself at Abbey Road Studios and received a private drum lesson! And don't worry, Rami Malek (who picked up an Oscar for his Freddie Mercury) managed to hand him his comeuppance for the lie with a brilliantly executed prank.
Must-read article: The Masters of Cinema Archives: Hollywood Insider Pays Tribute to 'La Vie En Rose', Exclusive Interview with Director Olivier Dahan
Subscribe to Hollywood Insider's YouTube Channel, by clicking here.  
2. He is not an artist.
In 2018 Ben graced our screens as a kind-hearted and gifted painter, Walter Hartright, in BBC's The Woman in White (originally an 1859 novel). Sticking to his theme of jumping head-first into roles he's not quite appropriately-skilled for, he admits, "Walter is a painter, but painting or sketching has never quite been my strong suit, so the prospect of playing an artist was a little daunting!". Trying to get himself familiarized with the craft for filming, he revealed that he took as many art lessons as possible but … "I was never going to be Picasso in four weeks – not that I could ever be Picasso", he laughed.
Nevertheless, he pulled it off and the drama gained much attention for its progressiveness and relevance to modern times. "The series has a lot to say about feminism, mental health and the heinous crimes that men commit," he explained. But the main lesson to be learned from Ben is, "Say yes and figure out the rest later!" – clearly it's been working wonders for him. The photos can be found on Hollywood Insider's instagram page in the links here and here. 
Related article: An Analysis of Ben Hardy as Roger Taylor in 'Bohemian Rhapsody'
Video Version of this Article
3. He is a two-time winner of the Hollywood Insider's Best Dressed Awards.
The photos and attire can be found here. 
Ben Hardy wants to be known for his talents rather than gratuitous nudity: "I don't want to do it for no reason."
​Related article: FACT-CHECKED Series: Timothée Chalamet and 32 Things About This Extraordinary Superstar
Wanting to log their time together, Ben has created an Instagram account for his pet dog, Frankie (aka the franksta). "I'm not really into social media and it's funny but people always say, why have you got an Instagram for your dog? But I suppose, for me, it's a way of logging all the best photos of her throughout the year so that I can look back on it in ten years' time and just see all the great memories. And I do, I just love having a dog, I find it very therapeutic to be honest," he says. What a sweet soul.
Related article: Genius Robert Pattinson and His 15-Year Strategy to 'Tenet' & 'Batman'
5. He says 'no' to gratuitous nudity.
During filming for The Woman in White, Ben revealed that he was given two options, "I was presented with the option of nice Victorian pajamas or being topless. And I chose the former. It felt for this piece that [being shirtless] could have been gratuitous." He stated that despite being comfortable with flashing skin on TV, he doesn't want to only be known for his physique. "I don't want to do it for no reason." He went on to explain, "It was crazy how often I had to take my top off in EastEnders!
One scene was so contrived – I had to take my hoodie off, to take my T-shirt off, to put my hoodie back on." True to his word, he joined his EastEnders co-stars for a naked calendar and went topless, but only to help raise proceeds to Children in Need, BBC's UK charity for disadvantaged children and young people.
Related article: Why Queen Elizabeth II Is One Of The Greatest Monarchs | Her Majesty Queen Elizabeth II of United Queendom of Great Britain & Northern Ireland (Video Insight)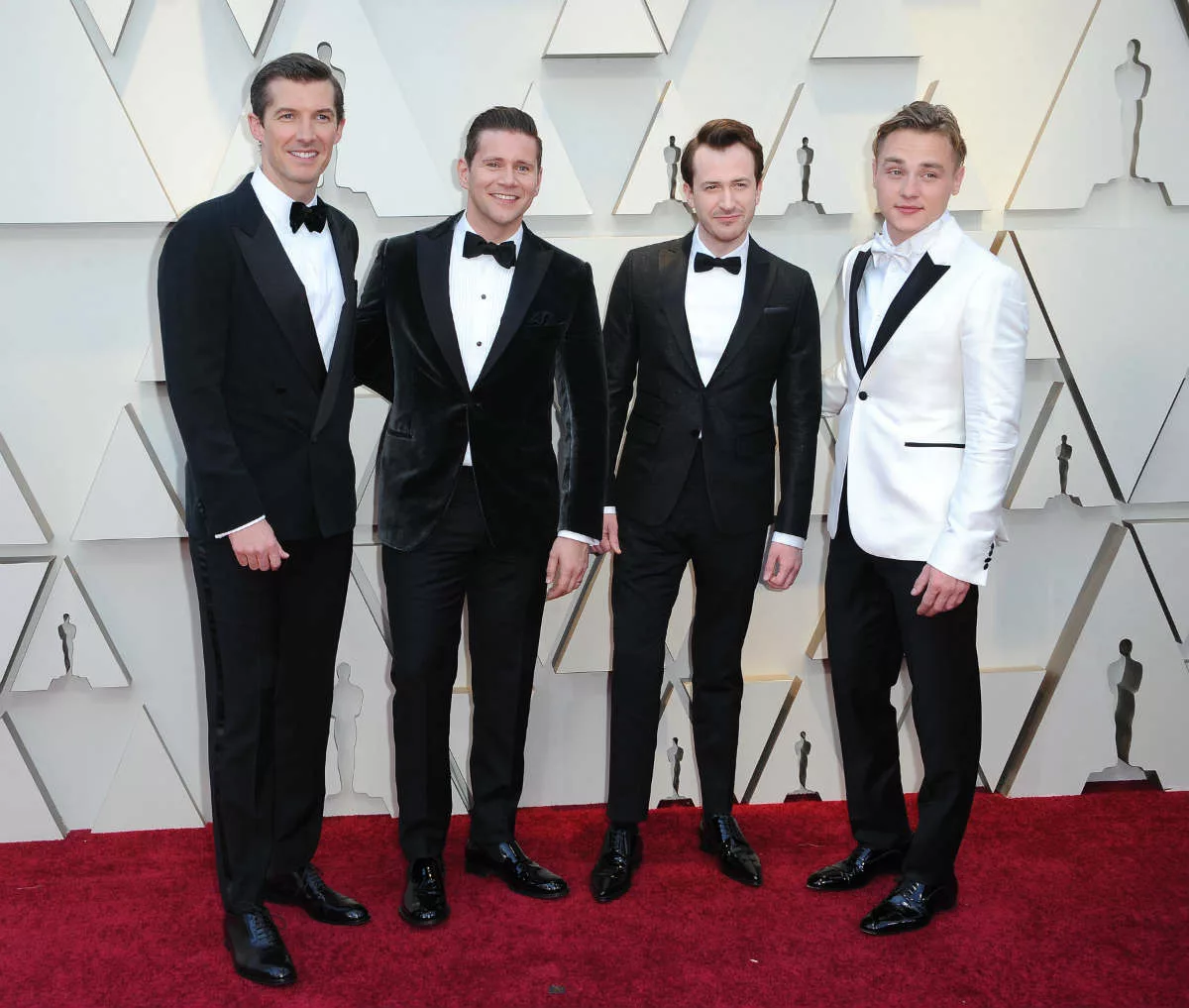 6. He had a Queen 'fanboy' moment at Rockfield Farm.
Ben comments, "There's still that longing for

somebody or longing for love or being

heartbroken…….. is something I related to……….."
Related Article: Want GUARANTEED SUCCESS? Remove these ten words | Transform your life INSTANTLY
Before Noah Centineo landed the role of Jamey, the star quarterback who mistakenly starts a romance over text with the wrong girl believing her number to belong to his crush, Ben was originally attached to the play the part! In an interview with ET, screenwriter Lindsey Beer shared that Ben "had been in one of the producers' other movies and they thought he'd be great for it and they attached him to it.
His schedule ended up not working out, so we had to audition other people." She revealed that after Ben had to drop out, they had "a really hard time finding Jamey". In the end, Noah charmed them with his "puppy dog eyes" and the fact that "even though he was confident, there was also something goofy and awkward as well".
Related article: Hollywood Insider's CEO Pritan Ambroase's Love Letter to Black Lives Matter
Limited Time Offer – FREE Subscription to Hollywood Insider, click here
8.
He has signed his life away to Fox
.
It seems that when Ben signed onto X-Men: Apocalypse as Archangel, the brooding, flying mutant, he got more than he bargained for … He revealed to Digital Spy that he has to run any potential work past Fox studios, before committing – "They just say, 'We'll use you if we want' and then anything I do, everything I do, I have to ask them if I can do it first. I just signed my life away to them," he admits. He doesn't seem to have done too badly, however, landing roles in both major Hollywood features as well as BBC series.
Must-read article: The Masters of Cinema Archives: Hollywood Insider Pays Tribute to 'La Vie En Rose', Exclusive Interview with Director Olivier Dahan
Related article: EXCLUSIVE: Ayushmann Khurrana Interview – India's Tom Hanks is Transforming Bollywood and Indian Society while Destroying Toxic Masculinity
9. His favorite Queen songs are the ones themed around longing.
Ben revealed to Kinowetter, "The Queen songs that really resonate with me are often ones that Freddie wrote actually, and tend to be about longing. There's a lot of music that, like with Somebody to Love – I know that's in a major key and quite positive but there's still that longing for somebody or longing for love or being heartbroken. All those kinds of songs, maybe in my adolescent years, or still to this day, is something I related to and definitely, I got a lot from and felt less alone by listening to them."
Related articles:  A Tribute To The Academy Awards: All Best Actor/Actress Speeches From The Beginning Of Oscars 1929-2019 | From Rami Malek, Leonardo DiCaprio To Marlon Brando & Beyond | From Olivia Colman, Meryl Streep To Bette Davis & Beyond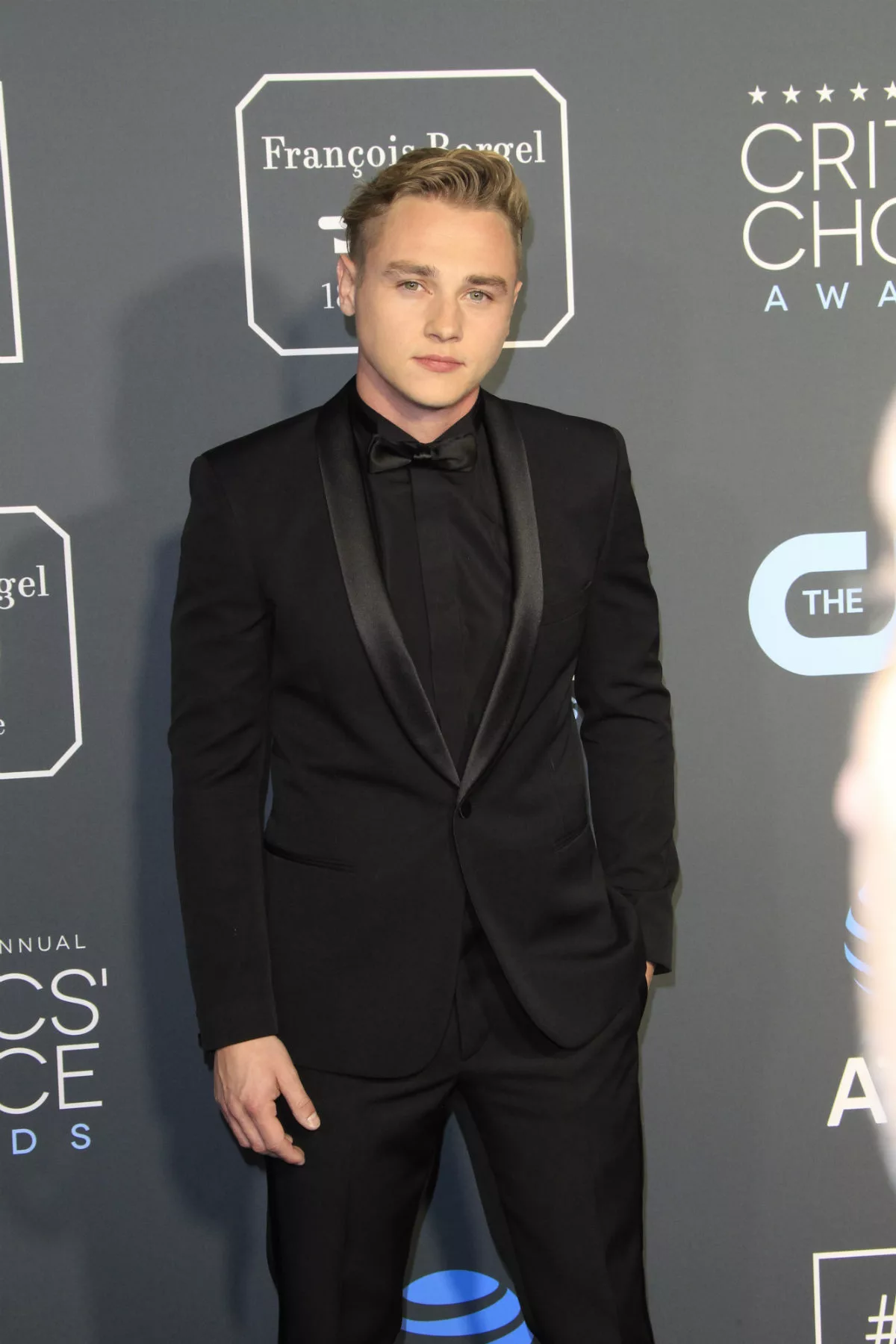 Photo: Ben Hardy at the Critics Choice Awards at the Barker Hanger on January 13, 2019 in Santa Monica, CA. Kathclick/Bigstock
10. His biggest ambition is to get back on stage in theatre.
Back in 2012, Ben got his first career break as Arthur Wellesley in the West End production, The Judas Kiss. Ben stated multiple times that he loved the experience and that he was grateful that he got to work with the "fantastic" Rupert Everett and cast. When asked about his biggest ambition, he told Lorraine, "I would love to go back on stage and do something like that but maybe in a more lead role. That would be ideal." However, it appears he wasn't initially thrilled about all of The Judas Kiss, confessing that he was "mortified" due to his full-frontal nudity scene. "It was incredibly nerve-wracking.
Related article: An Analysis of Ben Hardy as Roger Taylor in 'Bohemian Rhapsody'
To the point where I almost said no because I was so scared". He did, however, admit that once he got over his nerves, the scenes became "really liberating" and was grateful to have had the experience as it meant that he no longer had any "acting fears" before joining EastEnders. "The last play I did I was naked, simulating sex – so for me, a kissing scene on EastEnders will be a doddle!"
So now you know Ben Hardy better, feel free go ahead and dazzle people with your knowledge of this talented star as he is sure to go on to even bigger things and follow Hollywood Insider's Instagram page by clicking on the link to be the first one to know when he is featured on our page. In fact, he is currently working on a project joining Ryan Reynolds, Dave Franco and more in upcoming Michael Bay film, 6 Underground, written by the writers of Deadpool. Hold your breath with us as we wait for his rocket to Hollywood stardom.
By Bhawana Siwa
More Inspiring Stories From Hollywood Insider
– Related article: Hollywood Insider's CEO Pritan Ambroase's Love Letter to Black Lives Matter
– Are you a huge fan of the British Royal family? Would you like to know REAL FACTS instead of just gossip? Here are 15 facts about HRH Prince Charles brought to you by Hollywood Insider's Fact-Checked Series
– Why Rami Malek, star of Bohemian Rhapsody, cannot be blamed for the director Bryan Singer's faults
– With his new movie, Once Upon A Time In Hollywood, is Quentin Tarantino saying that he is against streaming services like Netflix?
– Read all about the hit show that's breaking all kinds of conventions, Fleabag is the groundbreaking show that was written by the creator of Killing Eve.
– Chiewetel Ejiofor's masterful directorial debut The Boy Who Harnessed The Wind
– What are the struggles of independent films in a blockbuster industry?
– A view of war through the eyes of everyday people in the blockbuster documentary They Shall Not Grow Old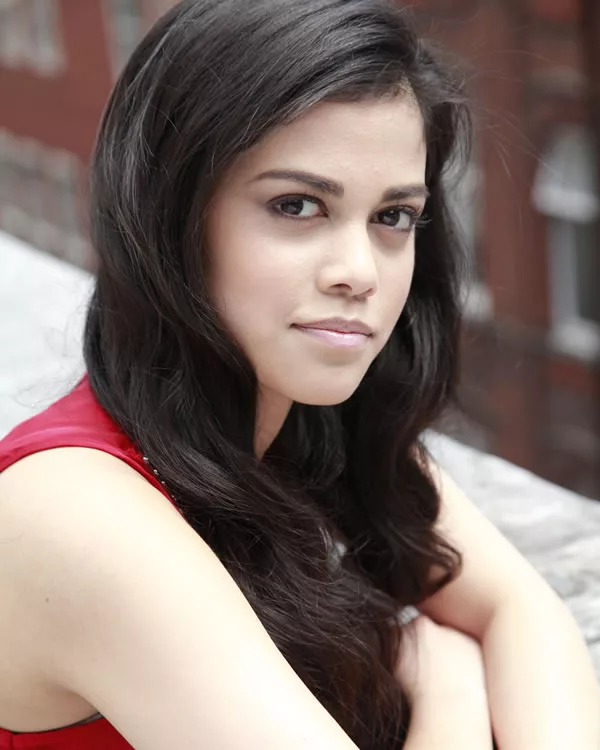 Bhawana Siwa is a writer for Hollywood Insider, writing film reviews and the occasional feature. Having grown up with a passion for finding beautiful stories, she aims to put her love of films and TV (and the hours she's spent watching them) to good use, aiding audiences to wade through the mass to find entertainment that is well-made, meaningful and that helps open their world up a little bit – exactly aligned with Hollywood Insider.