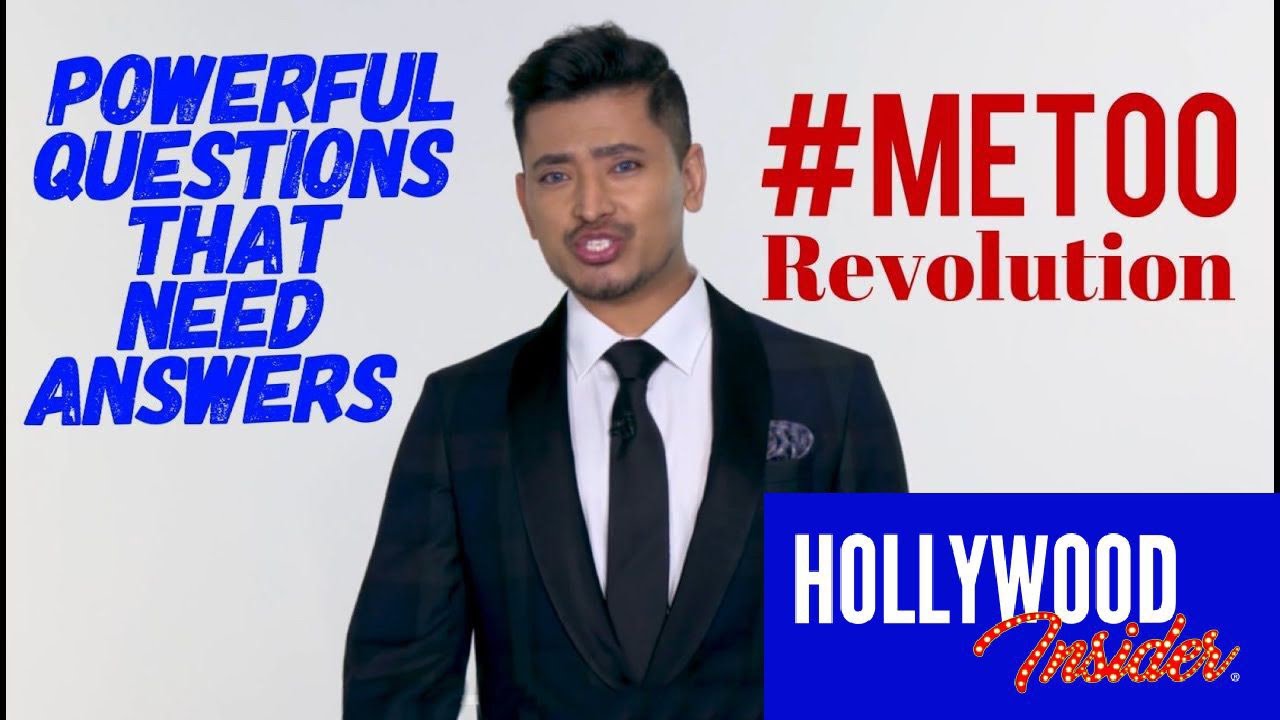 Video: #metoo revolution and the powerful questions that need answers/Hollywood Insider YouTube Channel
These powerful questions have been written by the host and Hollywood Insider's editor-in-chief Pritan Ambroase. Instead of providing answers, the host wanted to place questions in front of the viewers that makes them think and take action. He wants each and every viewer to come up with more solutions as there is definitely power in numbers. Outspoken celebrity supporters of the #metoo movement include Tarana Burke, Ronan Farrow, Lady Gaga, Rose McGowan, America Ferrera, Alyssa Milano, Jensen Ackles, Debra Messing, James Van Der Beek, Terry Crews, Katie Couric, Salma Hayek, Gwyneth Paltrow, Tyler Perry, Reese Witherspoon, Lupita Nyong'o, Cara Delevingne, Brendan Fraser, Ellen DeGeneres, etc…etc…etc…
Hollywood Insider's editor-in-chief Pritan Ambroase: "It is the responsibility of each of us to make sure that this revolution continues until each woman/man can live without fear. Here are my questions in the video for you all to answer and take action. Lets respect the actions take by the courageous ones and make sure that each of us shine so much light around us that there will not be a dark corner for evil to exist where anyone can be preyed upon. Lets turn this negativity to positivity. How can each of us make sure this does not happen to anybody else? Lets right this wrong. Whats next? I want each and every one of us to take this revolution forward into a solution. I want each of us to become the solution. Pledge to be the solution, pledge to never do it yourself, pledge to stop it happening around you, pledge to stand up against it regardless of it happening to you or someone else. The much needed revolution has impacted all, the masses have united in solidarity chanting #metoo from every corner of the world. And the whisper which turned into a scream has taken down an entire institution and along with it the very exploiters that stood invincible for far too long. After long, the masses have once again rattled the thrones of those that abuse the power and privilege of their classes, whether it be inherited or earned. The little people have taken down the giants. Rightly so, it had gone unchecked for far too long. And that industry known as Hollywood/Cinema became the ONE to speak UP for all. Someone had rightly said – media when used right can be the sharpest tool to transform the world. And when that industry that is synonymous with media – decides to band together – it can be POWERFUL and TRANSFORMATIONAL. These questions have been asked to make the viewers think and encourage them to take action against oppression of all kinds. So no one else has to live in fear anymore. For this #metoo revolution to be effective each of us must pledge to speak up and take action against oppression in all industries, in all countries, in every space where darkness dwells. This is the first time in HUMAN HISTORY that a global revolution in such a grand scale has been started against the perpetrators of abuse who have lived in the safety of their powers for far too long. Having a dream should not cost anyone their soul."
Hollywood Insider focuses on substance and meaningful entertainment, so as to utilize media as a tool to unite and better our world, by combining entertainment, education and philanthropy, while being against gossip and scandal.
By Hollywood Insider
More Interesting Stories From Hollywood Insider
– Why Queen Elizabeth II Is One Of The Greatest Monarchs | Her Majesty Queen Elizabeth II of United Queendom of Great Britain & Northern Ireland
– WATCH: Do People In America Choose Human Rights Or Religion? – Season 2 Of Hollywood Insider's Messages From America – Episode 1
– From The First Romantic Film in 1919 Based On A Gay Love Story To Where We Must Go – Why LGBTQ+ Representation in Film/TV matters
– How Hollywood continues to take a stance on climate change and speaks up to halt the crisis facing our ONE home known as earth
– Aladdin's Naomi Scott Is An Actress & Humanitarian: Feminist Princess Jasmine Demands More From Her Role In Reel-&-Real-Life
– FACT-CHECKED Series: Tom Holland And 15 Things You Might Not Know About The Star Of Spider-Man
– Elite – One Of The Best Shows On Netflix – Dripping With Romance, Important Issues & Gay Couples Being Celebrated
–The Lion King Roars Louder With Beyonce, Donald Glover, Chiwetel Ejiofor As Leads – "It Never Gets Old"
– Ava DuVernay's When They See Us Is Activism At Its Finest Bringing To Light The Injustices Wreaked Upon Innocent African-American Boys Due To The Law Being Infested With Systemic Prejudice
– 10 facts you may not know about Ben Hardy, the Bohemian Rhapsody Star
– Are you a huge fan of the British Royal family? Would you like to know REAL FACTS instead of gossip? Here are 15 facts about HRH Prince Charles brought to you by Hollywood Insider's Fact-Checked Series
– Icon Selma Blair Is Rejecting Pity Instead Wants Recognition For Disabled People
– EXCLUSIVE: Is That Quentin Tarantino Hidden In Plain Sight In The New Poster Of Once Upon A Time In… Hollywood: An In-Depth Analysis
– Netflix's Elite is a show where being gay is a non-issue and gay couples are celebrated
– When Brad Pitt, Leonardo DiCaprio and the rest of the cast of Once Upon A Time In… Hollywoodbrought glamour back to Cannes
– Timothée Chalamet feels lucky to utilize his platform to save people from drug abuse
– Pritan Ambroase on his idols Martin Scorsese, James Cameron and positive actions needed to avert the global warming crisis
–Has Crazy Rich Asians, Black Panther And Priyanka Chopra Eradicated White-Washing In Hollywood?: Improvements Happening, More Needs To Be Done
–Oscar Nominated Star Yalitza Aparicio Of Roma Stands Up For Domestic Workers
–Bohemian Rhapsody's Rami Malek And His Oscar Nomination Cannot Be Affected Due To Actions Of Bryan Singer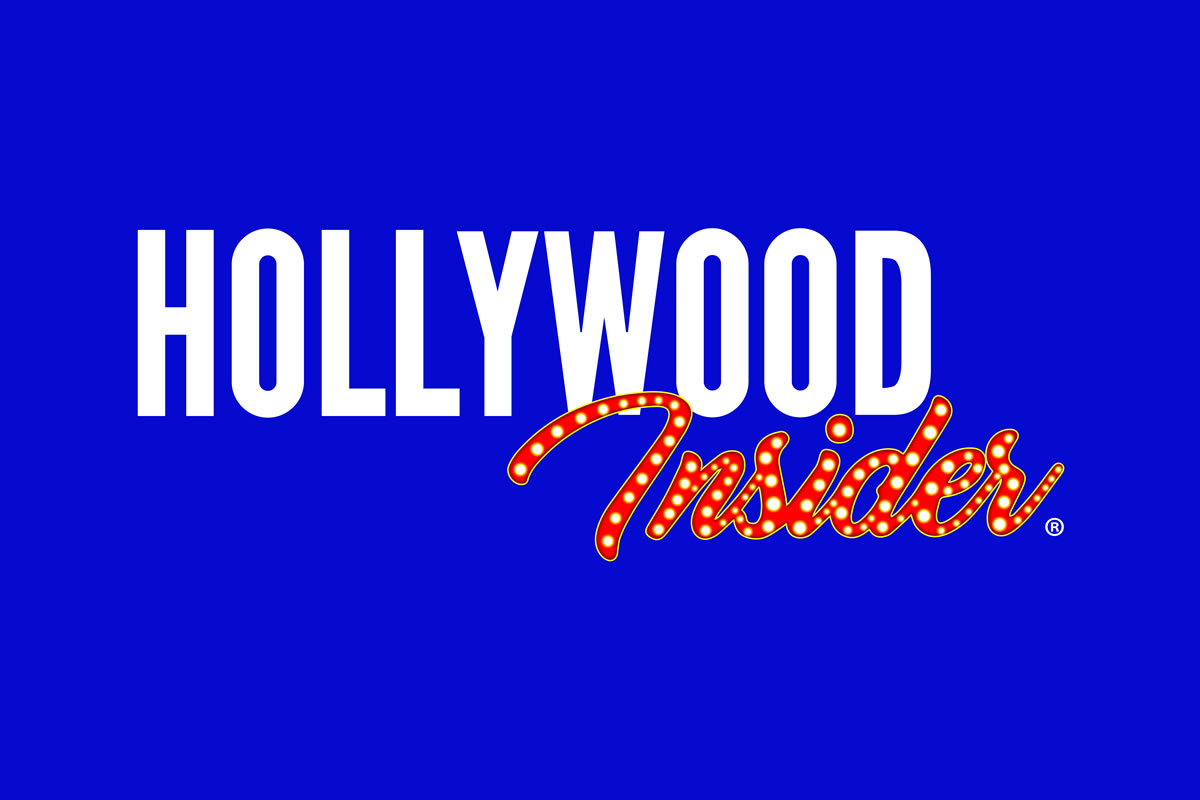 Here at Hollywood Insider we are against news published via aggregates and bots, and only humans are allowed to choose, write and decide which news fit our mission statement, are based on facts and should be published. Hence, only our "news articles" will have the author as Hollywood Insider Staff Writer.