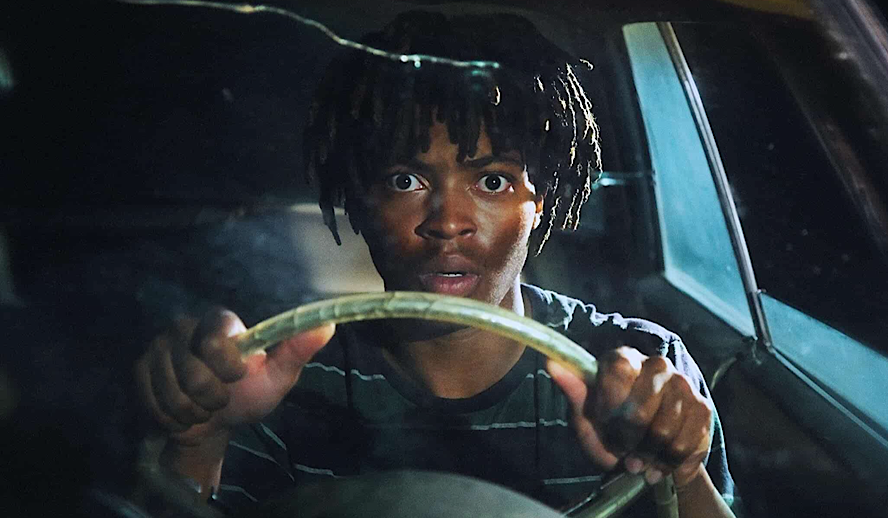 Photo: 'First Date'
'First Date' plays a little like the greatest hits collection of all your favorite Tarantino, Judd Apatow, and Seth Rogen movie scenes spliced together into an experimental hybrid of a film. A passionate debut from directing newcomers Manuel Crosby and Darren Knapp, 'First Date' enthusiastically pays homage to the raunchy, charming comedies of yesteryear revolving around innocent law-abiding citizens caught up in precarious, but thrilling, situations. If you're a cinephile, it might be difficult watching this movie without triggering Vietnam-style flashbacks to works like 'Superbad', 'Pineapple Express', 'Jay & Silent Bob Strike Back', and all the other stories that 'First Date' takes inspiration and guidance from.
Related article: 'In the Heights' – Behind the Scenes and Full Commentary/Reactions from Cast & Crew
At the same time, Crosby and Knapp attempt to raise the stakes and quality higher with Tarantino-esque violence, characters, and circumstances that all serve to add a bit of an edge to its ludicrous premise. At the very least, 'First Date' is an entertaining ride that would satisfy even the most restless thrill-seeker as much as any amusement park can, but whether or not it fulfills its own ambitions is a story for time to tell once 'First Date' has run its course.
'First Date' Is Full Of Drive
'First Date' gives us just enough time to get to know our main characters before its plot hits the ground running. Teenager Mike, played by fresh-faced actor Tyson Brown, is shy to the point of debilitating, which makes it nearly impossible for him to ask out his crush, Kelsey portrayed by Shelby Duclos, out on a date. To make matters worse, Brandon Kraus's Chet, an all-star athlete who can pass for Captain America, is Kelsey's neighbor and is always orbiting around her, waiting for their planets to align. So when a series of circumstances lead to Kelsey asking Mike out on a date, it's a miracle of biblical proportions he's determined not to sabotage by any means necessary. To impress the girl of his dreams with a memorable night out, Mike purchases a used car from a stranger who advertised his '65 broken down Chrysler on Craigslist.
Unbeknownst to Mike, however, is that the Chrysler is involved in some high-level criminal activity that it unintentionally drags Mike into, turning what's supposed to be his first date into a night of mayhem where he's being hunted down by a dysfunctional family of criminals and a pair of corrupt police officers who will stop at nothing to get what they want. For the most part, 'First Day' works as a thrilling comedy of mindless entertainment. There's never a dull moment since it moves at a pace that's too quick to drag, although at times it feels like it's racing towards its conclusion and afraid it's going to lose your attention before it gets there.
Related article: MUST WATCH – The Hollywood Insider's CEO Pritan Ambroase's Love Letter to Black Lives Matter – VIDEO
Subscribe to The Hollywood Insider's YouTube Channel, by clicking here.
At times I feared that 'First Date' was going to crash and burn because of its speed, but it manages enough grace to stick its rough landing. Apart from its nonstop thrills, Crosby's debut succeeds in its humor. Not all the jokes hit the way they're supposed to, but when they do hit they hit hard. It mixes situational comedy with witty dialogue to try to make sure you're having a good time, and you are for the most part. However, even though 'First Date' has just enough self-awareness to make fun of itself, there's not quite enough there to elevate its material past its surface-level antics.
Animated Characters With Questionable Execution
'First Date' is the kind of film where every character feels as over the top and bizarre as the world that they're in, from the parents right down to the neighbors. But as unique as each character is, they're also a bit too familiar. The film is chock full of stereotypes of characters that we've seen in other movies. Josh Fesler is hilarious as Bret, Mike's dirty-mouthed, wise-cracking best friend obsessed with sex and everything that has to do with it. He's the quintessential, ideal best friend for our protagonist. He's obnoxious but means well, he does what he can to push Mike out of his comfort zone so that Mike can win over the girl of his dreams. Jesse Janzen's The Captain is hilarious in a straight man kind of way as the frustrated leader of his gang of criminals, and Ryan Quinn Adams provides a lot of the film's laughs as the short-tempered yet equally obnoxious Vince, who's a part of The Captain's criminal family. Ironically, whereas the entire supporting cast feels like they're on the verge of breaking the fourth wall, the most level-headed, grounded characters are stars, Mike and Kelsey.
Related article: Why Queen Elizabeth II Is One Of The Greatest Monarchs | Her Majesty Queen Elizabeth II of United Queendom of Great Britain & Northern Ireland (Video Insight)
Click here to read more on The Hollywood Insider's vision, values and mission statement here – Media has the responsibility to better our world – The Hollywood Insider fully focuses on substance and meaningful entertainment, against gossip and scandal, by combining entertainment, education, and philanthropy.
There's an interesting backstory outlining Kelsey's character that 'First Date' doesn't feel the need to spend much time on. She's a fighter spending her days inside of her garage pummeling her punching bag, working out the stress that comes with living in what might be a verbally abusive household with negligent parents. Kelsey's home life is very real world and down to Earth, but we're only given a sneak peek into the environment she's raised in, which is a shame because it might have added a bit more heart to a story that needed it. Mike, however, is a very shy and passive character that's more reactive than proactive. At first, his shyness is admirable and even relatable.
As an African American male with a similar background to our protagonist, it was refreshing seeing a black teenager who didn't exude the kind of male bravado and hyper-masculinity that the media decided all Black Americans wore not too long ago. Mike is a meek, introverted kid that lives a quiet life (until 'First Date') and mostly tries to stay out of trouble. But as the film progresses, Mike barely does, and doesn't really deviate from the mode we find him in when we first meet him. Essentially, Mike feels like the same character from beginning to end, and the reward for his journey doesn't feel as satisfying as it could feel if it was more developed. 
Although Mike's African American identity doesn't play a huge role in the film, it's difficult to ignore the role it should play when watching the movie. Mike is being chased down by white criminals while being accosted by corrupt police officers, which made space for a lot of social commentary that Crosby and Knapp refused to fill. Being that one of the two police officers was also a black man, addressing racial issues, even if it was in a light humorous way, seemed like a golden opportunity that 'First Date' didn't want to capitalize on. Still, 'First Date' gets a lot of points and respect for furthering the diversity discussion in Hollywood by appointing an African American as the star, seeing as most of the time African Americans are relegated to supporting roles in these types of raunchy comedies. It was well appreciated, but it just left a bit more to be desired.
Related article: The Hollywood Insider's CEO Pritan Ambroase: "The Importance of Venice Film Festival as the Protector of Cinema"
Related article: The Masters of Cinema Archives: The Hollywood Insider Pays Tribute to 'La Vie En Rose', Exclusive Interview with Director Olivier Dahan
Related article: – Want GUARANTEED SUCCESS? Remove these ten words from your vocabulary| Transform your life INSTANTLY
Homage To Tarantino
It's not a detriment to the film's quality, but the cues it took from some of Tarantino's greatest films are too noticeable to be ignored, and almost beg the viewer for comparison. Like a Tarantino movie, 'First Date' is laden with dialogue that almost always sounds natural and helps bring the laughs. The dialogue isn't only sharp, but entertaining, as the combination of writers and actors are able to spin seemingly mundane topics into captivating and hilarious stories. But because the film avoids some of the depth it initially sets up like a hole it's afraid it will fall into, the dialogue doesn't have the same weight as most of Tarantino's work.
Tarantino's dialogue, although natural, fluid, and conversational on the surface, is full of social commentary and foreshadowing that sometimes requires multiple viewings to truly appreciate. 'First Date' attempts to recreate this magic, but simply doesn't have the amount of storytelling depth that allows the script to rise above anything more than entertaining dialogue. The talent is there, but the gravity isn't, and it feels as though it's intentionally absent. Even the makeup and aesthetic of the film feel very Tarantino-inspired. Although it takes place in modern times, the cinematography feels like it was shot in the 90s, which was a stylistic choice I enjoyed. It gave 'First Date' a retro vibe that made it appear like a fusion between two eras. 
All in all, 'First Date' is a nice, enjoyable watch that could have easily been more if Crosby and Knapp wanted it to be. It's not necessarily disappointing, it just gives you everything it says it's going to give you without trying to delve deeper. At the most, you'll get a lot of laughs and a lot of suspense, which is what the film ultimately tries to deliver. It's also an impressive debut by Crosby and Knapp that lets the world know they have talent, and I'll be looking out for more of their films in the future.
Cast: Tyson Brown, Shelby Duclos, Jesse Janzen, Ryan Quinn Adams
Directed By: Manuel Crosby, Darren Knapp | Written By: Manuel Crosby, Darren Knapp
Produced By: Dara Bazzano, Carol Crosby
Click here to read The Hollywood Insider's CEO Pritan Ambroase's love letter to Black Lives Matter, in which he tackles more than just police reform, press freedom and more – click here.
An excerpt from the love letter: The Hollywood Insider's CEO/editor-in-chief Pritan Ambroase affirms, "The Hollywood Insider fully supports the much-needed Black Lives Matter movement. We are actively, physically and digitally a part of this global movement. We will continue reporting on this major issue of police brutality and legal murders of Black people to hold the system accountable. We will continue reporting on this major issue with kindness and respect to all Black people, as each and every one of them are seen and heard.
Just a reminder, that the Black Lives Matter movement is about more than just police brutality and extends into banking, housing, education, medical, infrastructure, etc. We have the space and time for all your stories. We believe in peaceful/non-violent protests and I would like to request the rest of media to focus on 95% of the protests that are peaceful and working effectively with positive changes happening daily. Media has a responsibility to better the world and The Hollywood Insider will continue to do so."
Ways to support Black Lives Matter Movement to end systemic racism
More Interesting Stories From The Hollywood Insider
– Want GUARANTEED SUCCESS? Remove these ten words from your vocabulary| Transform your life INSTANTLY
– Compilation: All James Bond 007 Opening Sequences From 1962 Sean Connery to Daniel Craig
– Do you know the hidden messages in 'Call Me By Your Name'? Find out behind the scenes facts in the full commentary and In-depth analysis of the cinematic masterpiece
– A Tribute To The Academy Awards: All Best Actor/Actress Speeches From The Beginning Of Oscars 1929-2019 | From Rami Malek, Leonardo DiCaprio To Denzel Washington, Halle Berry & Beyond | From Olivia Colman, Meryl Streep To Bette Davis & Beyond
– In the 32nd Year Of His Career, Keanu Reeves' Face Continues To Reign After Launching Movies Earning Over $4.3 Billion In Total – "John Wick", "Toy Story 4", "Matrix", And Many More
first date, first date, first date, first date, first date, first date, first date, first date, first date, first date, first date, first date, first date, first date, first date, first date, first date, first date, first date, first date, first date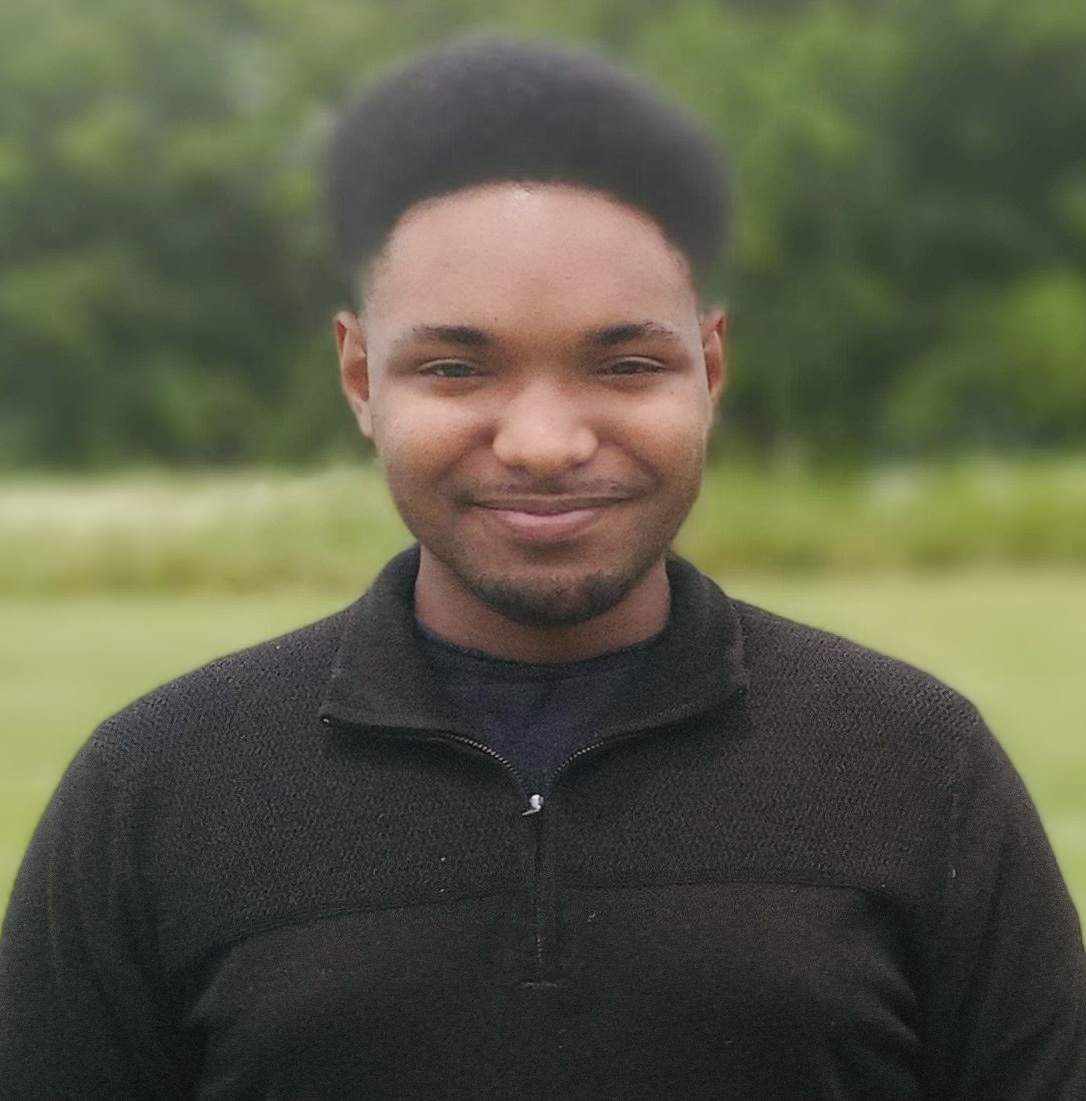 Tony Stallings is an avid follower of the entertainment industry who uses his passion for writing to relay meaningful, positive messages and narratives from the world of Hollywood. Tony doesn't just focus on covering entertainment, but delving into it. He prides himself on focusing on the bigger picture, concerned with how entertainment culture affects and shapes the world at large with utmost honesty. Tony's dedication to journalistic integrity, reliability and passion is a common bond that he shares with Hollywood Insider, and he's eager to help people recognize the value of entertainment through their platform.