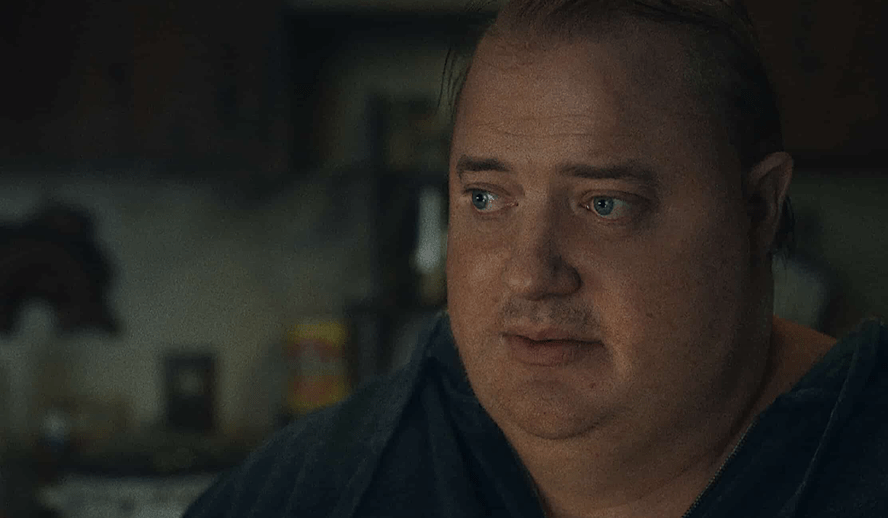 Photo:  'The Whale'
Darren's Cinematic Style
'The Whale' is a new arthouse film from the stylistic director Darren Aronofsky. 'The Whale' has already won seven awards and premiered at Venice Film Festival. If you are familiar with his work, you know that you are going to get some real hard truths within the experience. This film features some great performances while telling a story of a man pushed to the brink of existence through his unhealthy lifestyle. 
Darren has been making films about this type of tough material for over thirty years now. When I first experienced 'Requiem for A Dream,' I could not get it out of my mind. It was a view inside an area of life I had no experience with. This is an important aspect of the way he makes films, something I certainly admire and respect. Aronofsky is a Cinematic director, always assuring the camera is in the right spot when capturing these incredibly hard moments in time. 
Things to do: 
Click here to read more on

The Hollywood Insider's

vision, values and mission statement here – Media has the responsibility to better our world –

The Hollywood Insider

fully focuses on substance and meaningful entertainment, against gossip and scandal, by combining entertainment, education, and philanthropy.
Darren's fingerprint is exactly what A24 always likes to put in theaters. Films with substance and often a keen look into a world only some have experienced. This makes his films enjoyable for me, hiding all the clues about people's actions within the subtext.   
A24's Kind of Substance
A24 is on fire with its releases over the last several years, always championing directors and writers that have heavily emotional stories to tell regarding our collective human condition. A24 recently released 'Aftersun,' which I had the pleasure of seeing in theaters. Since 2013 the company constantly puts out winning films that touch on all walks of life. They are my favorite entertainment company in our current era of Cinema. When you walk into a film and the A24 logo comes on the title card screen, you will surely be in for an emotional roller coaster ride.
Related article: MUST WATCH – The Hollywood Insider's CEO Pritan Ambroase's Love Letter to Black Lives Matter – VIDEO
Related article: Why Queen Elizabeth II Is One Of The Greatest Monarchs | Her Majesty Queen Elizabeth II of United Queendom of Great Britain & Northern Ireland (Video Insight)
Related article: All Best Actor/Actress Speeches From The Beginning Of Oscars 1929-2019 | Hollywood Insider
This film is an adaptation taken from a live stage production by playwright Samuel D. Hunter. Samuel also wrote the screenplay for the film itself. The play was performed over the years in multiple playhouses and has been critically acclaimed by many. Darren mentioned that he had been trying to make this film for many years, finally getting the opportunity when he realized the lead for this film was Brendan. 
Teacher Charlie
Brendan Fraser is Charlie and the main character of the film. The name of the film has multiple meanings here, one being that Charlie is over 600 lbs. We are not yet aware of what got him here, but we know one thing, he is not a healthy man. Charlie is an English teacher that is teaching remote classes to students online. Our first sign of Charlie's self-deprecating viewpoint is shown quickly by not sharing his video feed with his students. 
Related article: The Hollywood Insider's CEO Pritan Ambroase: "The Importance of Venice Film Festival as the Protector of Cinema"
Related article: The Masters of Cinema Archives: The Hollywood Insider Pays Tribute to 'La Vie En Rose', Exclusive Interview with Director Olivier Dahan
Related article: – Want GUARANTEED SUCCESS? Remove these ten words from your vocabulary| Transform your life INSTANTLY
As we jump into Charlie's life, we eventually meet the one person who seems to care for him. Liz (Hong Chau) is a nurse that comes by to help Charlie out. Liz does so much for this man, she must have a deep connection with him. Although at times she seems to want to help him, she also buys into his eating disorder, supplying him with food fit for a whale of a man.  Their relationship is strong and necessary for Charlie's survival at this point in his life.  
Suddenly Charlie's daughter busts into his life after he makes a phone call. Sadie Sink plays Ellie. Ellie is a bad-tempered teenager riddled with the signs of multi-generational trauma. When people are unamicable in breakups and have children, it can quite often get messy. Charlie does all he can to keep his daughter around, after all, he hasn't seen her in eight long years.  
Thomas (Ty Simpkins) eventually jumps into the picture, stirring up all sorts of emotions when he knocks on Charlie's door. He feels compelled to help this man and feels that Jesus's love will be able to resurrect Charlie's health. He runs into Charlie's daughter, and they put into motion some events that give the audience some exposition to carry the plot forward.  
Unhealthy Patterns From Trauma
The loss revealed in which Charlie suffered is unsurmountable. As most humans do, he lets the bad things control his habits. He falls into a pattern of defeat and cannot stop doing the only thing that most likely no longer even brings him joy, eat. Buckets of chicken, diet cola, meatball sandwiches, and other junk food items litter his den of gluttony. 
Related article: EVOLUTION: Every Henry Cavill Role From 2001 to 2021, All Performances Exceptionally Poignant
Related article: EVOLUTION: Every Chris Evans Role From 1997 to 2020, All Performances Exceptionally Poignant
Related article: #metoo Revolution: Powerful Questions That Need Answers
Related article: FACT-CHECKED Series: Timothee Chalamet and 32 Facts about The Young Superstar
They say as we get close to death most of us have thoughts of regret or the ideas that we could have done things differently somewhere along the way. This may or may not be true, but for Charlie it is. He has a goal of helping out his daughter in any way he can. It may hurt the most important relationship he has, but he must do this one thing for his daughter. 
Will Ellie ever understand what it was like for her father to come out gay and readjust his entire life to be himself? Will she forgive her father? Charlie's loss ended up being too strong for him, but it is not too late for Ellie. Love lost can cause a lot of pain, sometimes even the complete loss of oneself. Charlie lost himself but he can still save his daughter.
'The Whale' is an emotional film that may leave you feeling uneasy. This feeling is not from the film being poor. In fact, the film is quite good and well-paced, even given the material. The uneasy feeling comes from watching a man carry his mantle unproudly towards his own death. When Charlie confronts his feelings of regret, he points himself towards more food, repeating his disgusting self-harming cycle. He truly has no self-love, a problem that exists everywhere. 
Trauma can rip through a human leaving them as a fragment of what they once were.  Charlie and his family have trauma which will no doubt reach down further if Ellie doesn't change her life's perspective. This film encapsulates the way that certain traumas can either ruin you or literally form you. 
Related video: EVOLUTION: Every Tom Cruise Role From 1981 to 2021, All Performances Exceptionally Poignant
Related video: EVOLUTION: Every Johnny Depp Role From 1984 to 2020, All Performances Exceptionally Poignant
Dynamite Performances
Brendan Fraser and the rest of the cast are in perfect form. Brendan uses his skills in front of the camera to conjure Charlie into existence. This performance is a leading character role that might help define the rest of Brendan's later years. The depth in which he portrayed a character on a couch, is something that helps drive the messages behind the film. Not many could pull this off in the way he has. 
'The Whale' is out now in theaters until it is released on rental and streaming services at a later date. So far it is one of the biggest arthouse releases of the current year. When Darren is behind the camera, get ready for an emotionally profound Cinematic experience. Check out his latest now! 
Director – Darren Aronofsky 
Writers – Samuel D. Hunter 
Mentioned Cast – Brendan Fraser, Sadie Sink, Ty Simpkins, Hong Chau 
Released By: A24 
By Nathan Paul Pasquale
Click here to read The Hollywood Insider's CEO Pritan Ambroase's love letter to Cinema, TV and Media. An excerpt from the love letter: The Hollywood Insider's CEO/editor-in-chief Pritan Ambroase affirms, "We have the space and time for all your stories, no matter who/what/where you are. Media/Cinema/TV have a responsibility to better the world and The Hollywood Insider will continue to do so. Talent, diversity and authenticity matter in Cinema/TV, media and storytelling. In fact, I reckon that we should announce "talent-diversity-authenticity-storytelling-Cinema-Oscars-Academy-Awards" as synonyms of each other. We show respect to talent and stories regardless of their skin color, race, gender, sexuality, religion, nationality, etc., thus allowing authenticity into this system just by something as simple as accepting and showing respect to the human species' factual diversity. We become greater just by respecting and appreciating talent in all its shapes, sizes, and forms. Award winners, which includes nominees, must be chosen on the greatness of their talent ALONE.
I am sure I am speaking for a multitude of Cinema lovers all over the world when I speak of the following sentiments that this medium of art has blessed me with. Cinema taught me about our world, at times in English and at times through the beautiful one-inch bar of subtitles. I learned from the stories in the global movies that we are all alike across all borders. Remember that one of the best symbols of many great civilizations and their prosperity has been the art they have left behind. This art can be in the form of paintings, sculptures, architecture, writings, inventions, etc. For our modern society, Cinema happens to be one of them. Cinema is more than just a form of entertainment, it is an integral part of society. I love the world uniting, be it for Cinema, TV, media, art, fashion, sport, etc. Please keep this going full speed."
More Interesting Stories From The Hollywood Insider
– Want GUARANTEED SUCCESS? Remove these ten words from your vocabulary| Transform your life INSTANTLY
– A Tribute to Martin Scorsese: A Complete Analysis of the Life and Career of the Man Who Lives and Breathes Cinema 
– Do you know the hidden messages in 'Call Me By Your Name'? Find out behind the scenes facts in the full commentary and In-depth analysis of the cinematic masterpiece
– A Tribute To The Academy Awards: All Best Actor/Actress Speeches From The Beginning Of Oscars 1929-2019 | From Rami Malek, Leonardo DiCaprio To Denzel Washington, Halle Berry & Beyond | From Olivia Colman, Meryl Streep To Bette Davis & Beyond
– In the 32nd Year Of His Career, Keanu Reeves' Face Continues To Reign After Launching Movies Earning Over $4.3 Billion In Total – "John Wick", "Toy Story 4", "Matrix", And Many More
the whale, the whale, the whale, the whale, the whale, the whale, the whale, the whale, the whale, the whale, the whale, the whale, the whale, the whale, the whale, the whale, the whale, the whale, the whale, the whale, the whale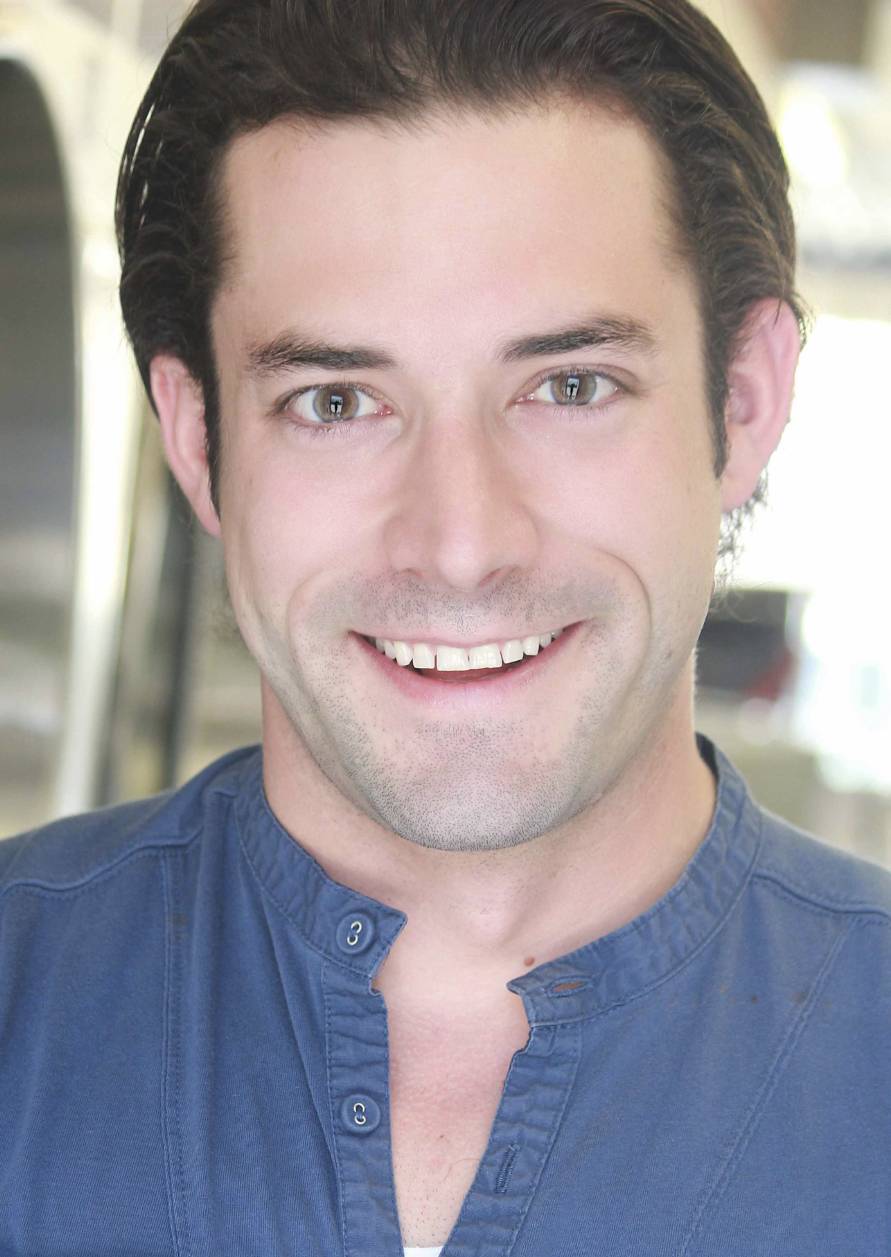 Nathan
is a passionate filmmaker that graduated from Columbia College with his Bachelor of Fine Arts degree. He is an enigmatic storyteller and development catalyst for making content that matters. He sent out to help make this world a better place through the avenue of film and television. His path aligns with all those that are trying to make content that contains substance for our human race. This aligns with
The Hollywood Insider
and its mission statement to stay away from gossip and write about the things that matter. He will always create Cinema and television that might be able to cause people to change and heal the world one snap of the slate at a time.