Video Version of this Article
Video: Tribute to Dr. Martin Luther King Jr./Hollywood Insider YouTube Channel
Dr. Martin Luther King Jr. is synonymous with the Black Lives Matter movement. Thus, we celebrate the pioneering human rights activist and civil rights movement leader. We hope these 32 facts will help you understand Dr. King and his dream better. As the USA celebrates Independence Day today on the Fourth of July, it is important to point out that we should make sure ALL are independent from oppression and all can say that they enjoy freedom from atrocities – hence #blacklivesmatter.
1) When Martin Luther King Jr. was born on January 15th, 1929, his birth name was actually Michael King Jr. However, his father Michael King Sr. was inspired by theologist and Protestant Reformist Martin Luther after a trip to Germany in 1934. This led to him changing his own name, and the name of his son, to Martin Luther King.
2) King's speeches were not intended purely for Southerners, he also directed his attention towards racist Northerners with equal zeal. He challenged segregation in Northern cities such as Boston and Chicago, which led to a backlash from some of his Northern white supporters.
Related article: Hollywood Insider's CEO Pritan Ambroase's Love Letter to Black Lives Matter
3) He skipped several grades in school, including the first grade, ninth grade and his senior year of high school. This led to him enrolling in Morehouse College, his father's alma mater, at the age of 15. He would go on to earn his Bachelor's degree in sociology from the Atlanta, Georgia-based college.
4) Coretta Scott King, Martin Luther King's wife, played her own essential role in the Civil Rights Movement. She was responsible for organizing concerts to fund the Southern Christian Leadership Conference and gave the first speech at the conference's opening. When the Kings' house was bombed during the Montgomery bus boycott she refused to leave town, determined to stay and continue supporting the movement. 
5) King's journey to bring positive change in America led him across the country, as well as outside of its borders. Throughout his career King traveled to a newly-independent Ghana, spoke in St. Paul's Cathedral in London and stayed with the followers of Gandhi in India in order to spread his message. 
6) Dr. Martin Luther King Jr Title 'Doctor' Earned in Systematic Theology
King's title of "Doctor" comes from his time at Boston University. After attending different colleges and achieving two Bachelor's degrees, one in sociology and another in divinity, Martin Luther King Jr. earned a Ph.D. in systematic theology from Boston University in 1955. His dissertation was titled "A Comparison of the Conceptions of God in the Thinking of Paul Tillich and Henry Nelson Wieman", and focused on comparing the two philosophers' views on God and engaging them against his own concepts. After his scholarly pursuits ended, King was awarded eighteen additional honorary degrees from various institutions, including Howard University, Bard College and Yale University. 
7) Boston was an important part of King's life, and he even referred to the city as his "second home". He attended Boston University, met his wife Coretta Scott, and delivered several speeches in the historic city. Residents of Boston were outraged by King's death, resulting in devastating riots. 
Related article: Live Updates: List of Successes From Black Lives Matter Movement to end systemic racism! – Black leaders continue speaking out
Click here to read more on Hollywood Insider's vision, values and mission statement here – Media has the responsibility to better our world – Hollywood Insider fully focuses on substance and meaningful entertainment, against gossip and scandal, by combining entertainment, education, and philanthropy. 
8) King was very unexpectedly thrust into the role of political activist and leader. During the 1953 bus boycott in Alabama, King was opposed to the protest because jobs were being put at risk. However, after allowing boycott organizers to use his church basement as a meeting spot, King was quickly adopted as the movement's leader and was forced to deliver his very first political speech. 
9) Martin Luther King Jr.'s legacy is still celebrated throughout the world. There are more than 50 statues dedicated to him, in cities such as Washington D.C., Atlanta and Chicago. Worldwide there are more than 1,000 city streets named after King, including in countries such as India, Haiti and the United States. 
10) On January 30th, 1956, King's home in Alabama was bombed by white supremacists while his wife Coretta and seven-month-old daughter Yolanda were inside. Thankfully nobody was injured by the bombing, with the explosion merely damaging the front porch of the house. 
Limited Time Offer – FREE Subscription to Hollywood Insider, independent media network for substance and meaningful entertainment that is free of gossip and scandal, factual news on culture, click here
11) Dr. Martin Luther King Jr. became an Award Winning Orator at age 14
He won an oratory contest at the age of 14, in his junior year at Booker T. Washington High School, delivering a speech titled "The Negro and the Constitution". This could be seen as the start of his political activism, as he would go on to deliver thousands of speeches throughout his career as an activist.
12) King authored a number of books, including an autobiography and a collection of his favorite sermons. These books, including bestsellers such as The Measure of a Man, Why We Can't Wait and Stride Toward Freedom, detail King's political and philosophical ideals while also mapping out the aspirations of the Civil Rights Movement. 
Related article: Good Cop Stephen Mader Fired For REFUSING to Shoot A Black Person – This is why the Black lives matter protests and movement are important to end systemic racism
Subscribe to Hollywood Insider's YouTube Channel, by clicking here. 
13) Dr. Martin Luther King Jr. won a Grammy Award for Best Spoken Word Album. The speech recorded on vinyl, titled "Why I Oppose the War in Vietnam", was focused on King's opposition to America's involvement in that conflict. The award was won at the 13th Annual Grammy Awards in 1970.
14) John F. Kennedy's successful campaign for President of the United States is often attributed to his support of Martin Luther King Jr. In October 1960 King was unjustly jailed for participating in a protest in Georgia. Kennedy contacted Coretta Scott King and offered his support, which in turn earned Kennedy the support of African Americans. Kennedy's election is often credited to this massive amount of support.
15) Dr. Martin Luther King Jr. and his future wife Coretta Scott
The couple were set up by a mutual friend named Mary Powell. The first conversation between King and Scott occurred over the telephone, while they planned to meet in person. Martin Luther King Jr. and Coretta Scott were married in Alabama on June 18th, 1953. Unfortunately, no hotels in the area would allow a black couple to stay the night. So, the newlyweds spent their first night of marriage in the back room of a funeral home.
16) While King is most well-known as a civil rights activist, he also spoke out for other causes as well. He was a vocal advocate for universal healthcare and basic income, which would have benefited a wide range of Americans. He also opposed the Vietnam War, which was seen as a controversial opinion at the time. His religious beliefs made him an advocate of nonviolence, and he was a staunch opponent of classism and poverty. 
17) Dr. Martin Luther King Jr. and George Washington are the only Americans whose birthdays are national holidays.
He inspired the largest petition in American history, as well as the Stevie Wonder song "Happy Birthday", which were intended to support the making of his birthday into a national holiday. King's birthday was made a national holiday by President Ronald Reagan in 1983. Martin Luther King Jr. Day is celebrated on the third Monday in January, near his January 15th birthday. He and George Washington are the only Americans whose birthdays are national holidays.
Related article: Unsung Heroes Series: Bayard Rustin – Black Gay Civil Rights Leader
Related Article: Want GUARANTEED SUCCESS? Remove these ten NORMAL & CRUEL words | Transform your life INSTANTLY
18) While King's speeches were beautifully written and planned out, he was also prone to improvisation. This is likely attributed to his experience as a minister, where passion is often preferred over just sticking to the script. The end of his iconic "I Have a Dream" speech was mostly improvised, for example. 
19) Martin Luther King Jr. is, to this day, the youngest man to receive the Nobel Peace Prize. He was awarded the prize in 1964, when he was only 35 years old. The prize also came with a $54,000 prize, which was used to continue fueling the civil rights movement. The youngest person to ever receive the Nobel Peace Prize is Malala Yousafzai, who was awarded the prize in 2014 when she was only 17 years old.
20) King was deeply interested in music from a young age. His mother was an organist, and King himself sang in his church's gospel choir. Hymns and jazz were his favorite, and the power of music is said to have been a huge part of King's belief system.
Related article: 15 Year Old Black Leader and UNSUNG HERO Claudette Colvin Inspired Rosa Parks | Black Women Matter Education
Dr. Martin Luther King Jr. Speech 'I Have A Dream'
Video: Rare Facts
21) King worked a paper route for The Atlanta Journal from a very early age. By age 13 he was promoted to be the delivery station's assistant manager. 
22) King's last words before being assassinated were reportedly directed towards musician Ben Branch. King planned to attend an event where Branch would be playing his saxophone, and requested that the musician perform the song "Precious Lord, Take My Hand." King was tragically shot very shortly after making the request.
Related article: Marsha P. Johnson: 32 Facts on HER Glorious Life, Black Trans Lives Matter
VOTE WITH A CONSCIENCE – Click here to register to Vote – Make Black Lives Matter
23) Dr. Martin Luther King Jr.'s iconic "I Have a Dream" speech was not his first public address delivered at the Lincoln Memorial.
Six years prior, on May 17, 1957, King participated in the Prayer Pilgrimage for Freedom. In front of between 15,000 and 30,000 people, King spoke about voting rights in a well-regarded speech. It was his first public address before a national audience.
24) King, like his father, was an ordained minister. While King initially wasn't interested in following the family vocation, Morehouse College professor Dr. George D. Kelsey influenced him to follow in his father's footsteps. King was fully ordained on February 18th, 1948, at the age of 19, before his graduation from Morehouse. He later went on to graduate as valedictorian of his class at Crozer Theological Seminary in Pennsylvania, where he earned his Bachelor's in divinity along with several awards.
25) Throughout his career King was imprisoned 29 times for a variety of reasons. He was arrested on charges of varying severity, including civil disobedience, perjury and speeding in his car.
26) Dr. Martin Luther King Jr. was very nearly assassinated
almost a decade before the assassination that took his life
.
On September 20th, 1958, a woman named Izola Ware Curry stabbed King in the chest with a seven-inch long letter opener. The blade nearly cut King's aorta, and hours of surgery were needed to save his life. From his hospital bed, King issued a statement that reaffirmed his belief in nonviolence and claimed no ill will towards his attacker. 
27) King was an avid reader, and his beliefs were inspired by great philosophers such as Jean-Jacques Rousseau, Aristotle and Plato. His greatest inspiration, however, apparently came from Henry David Thoreau's 1849 essay "Civil Disobedience". The essay is centered around the avoidance of complacency in the face of unjust laws, encouraging people to stand up against systematic injustice.
Related article: Innocent Kind Elijah McClain "Legally" Murdered by Thug Police Officers
28) Many of King's followers, including members of his own family, believe that King's killer was not acting alone. Many believe that assassin James Earl Ray was part of a larger conspiracy to kill King, and Ray himself recanted his plea three days after pleading guilty. Coretta Scott King believed that the state or federal government was involved in the event, and a Memphis jury agreed that the assassination was a conspiracy in a 1999 civil trial.
29) King's mother, Alberta Williams King, was also killed by a gunman. On June 30th, 1974, six years after her son's death, King was shot and killed within the Ebenezer Baptist Church in Atlanta, Georgia during a Sunday morning service. The gunman, Marcus Wayne Chenault Jr., rose from the front pew of the church and opened fire on Alberta King, who was playing the organ, and a church deacon. Chenault claimed that his original target had been Martin Luther King Sr., who was also present at the service. The King family's opposition to capital punishment saved Chenault from the death penalty, and he instead received life imprisonment.
30) Dr. Martin Luther King Jr. had a cooperative relationship with President John F. Kennedy, particularly on matters of civil rights.
Kennedy consulted with King, via telephone, during a race riot in Birmingham, Alabama in 1963. King agreed to contain the violent riots, and advised Kennedy to publicly condemn the bombings being conducted by white supremacists. This cooperation led to several peaceful weeks in Birmingham.
Related article: No Press Freedom in USA Anymore, Police Attacks/Arrests Journalists
SPEAK UP CONSTANTLY TO MAKE BLACK LIVES MATTER – beyond the trend. CLICK HERE for ways to support Black Lives Matter
31) Despite a relatively brief 12-year career as an activist, King gave a huge number of public addresses. Between weekly church sermons and massive media events, it is estimated that Martin Luther King Jr. delivered upwards of 2,500 public speeches. All of these speeches were intended to spread MLK's message of non-violence and pride, even amongst violent backlash.
32) King's final speech, known as the "I've Seen the Mountaintop" address, was delivered at Mason Temple in Memphis, Tennessee on April 3rd, 1968. The speech is well-known because it suggests that King knew his death may have been imminent, due to threats on his life received in the days prior to the address. In the speech King declares, "Like anybody, I would like to live a long life. Longevity has its place. But I'm not concerned about that now. I just want to do God's will." King was killed the day after delivering the speech, on April 4th, 1968.
We, at Hollywood Insider, respect, honor and admire Dr. Martin Luther King Jr. Human rights activism is at the core of Hollywood Insider's values and mission statement. Dr. King, your activism and wisdom has helped us at Hollywood Insider continuously bolster our mission to better our world through unity. Black Lives Matter continues to be at the core of human rights activism. Dr. King you will always be one of our heroes. The United States of America is better because of its shining citizen and Black human rights leader named Dr. Martin Luther King Jr.
Click here to read Hollywood Insider's CEO Pritan Ambroase's love letter to Black Lives Matter, in which he tackles more than just police reform, press freedom and more – click here.
An excerpt from the love letter: Hollywood Insider's CEO/editor-in-chief Pritan Ambroase affirms, "Hollywood Insider fully supports the much-needed Black Lives Matter movement. We are actively, physically and digitally a part of this global movement. We will continue reporting on this major issue of police brutality and legal murders of Black people to hold the system accountable. We will continue reporting on this major issue with kindness and respect to all Black people, as each and every one of them are seen and heard. Just a reminder, that the Black Lives Matter movement is about more than just police brutality and extends into banking, housing, education, medical, infrastructure, etc. We have the space and time for all your stories. We believe in peaceful/non-violent protests and I would like to request the rest of media to focus on 95% of the protests that are peaceful and working effectively with positive changes happening daily. Media has a responsibility to better the world and Hollywood Insider will continue to do so."
Vote with a conscience – Register to Vote – Your vote saves lives and ends systemic racism
Ways to support Black Lives Matter Movement to end systemic racism
– Do you know the hidden messages in 'Call Me By Your Name'? Find out behind the scenes facts in the full commentary and In-depth analysis of the cinematic masterpiece
– A Tribute To The Academy Awards: All Best Actor/Actress Speeches From The Beginning Of Oscars 1929-2019 | From Rami Malek, Leonardo DiCaprio To Denzel Washington, Halle Berry & Beyond | From Olivia Colman, Meryl Streep To Bette Davis & Beyond
– In the 32nd Year Of His Career, Keanu Reeves' Face Continues To Reign After Launching Movies Earning Over $4.3 Billion In Total – "John Wick", "Toy Story 4", "Matrix", And Many More
Martin Luther King, Martin Luther King, Martin Luther King, Martin Luther King, Martin Luther King, Martin Luther King, Martin Luther King, Martin Luther King,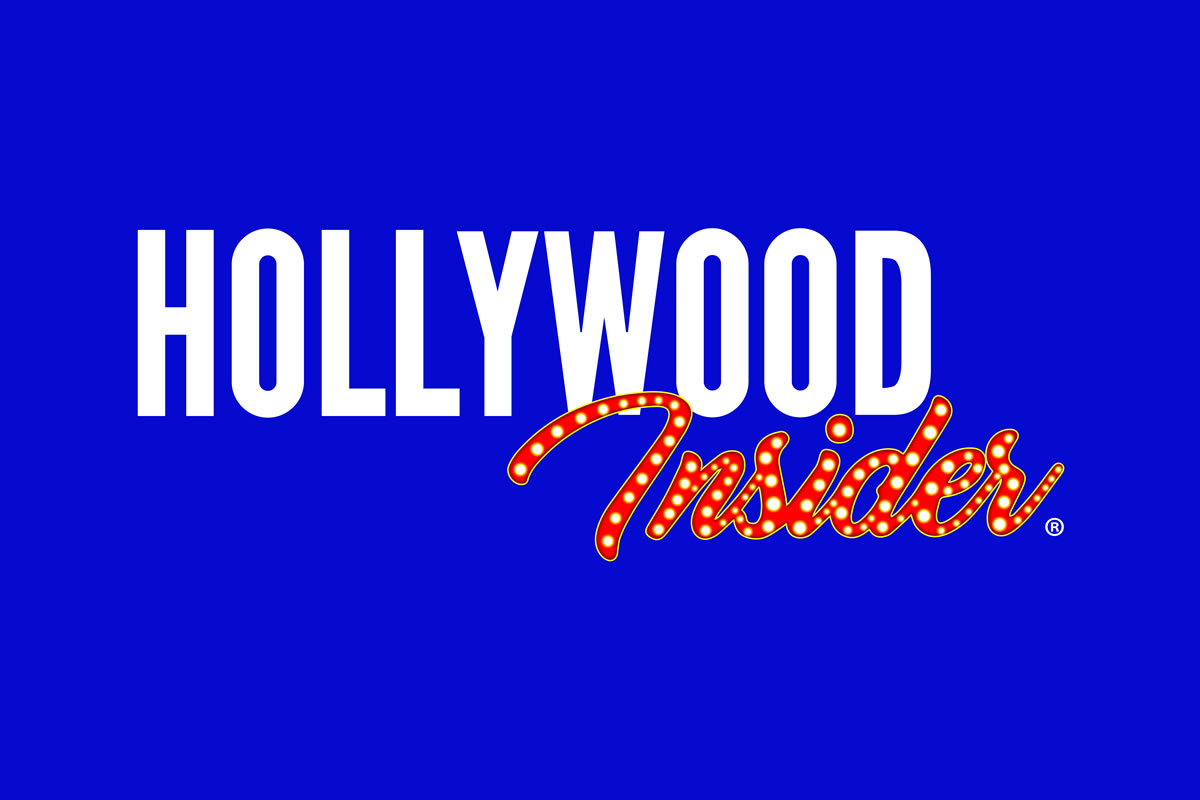 Hollywood Insider  is a media network thatfocuses on substance and meaningful entertainment/culture, so as to utilize media as a tool to unite and better our world, by combining entertainment, education and philanthropy, while being against gossip and scandal.