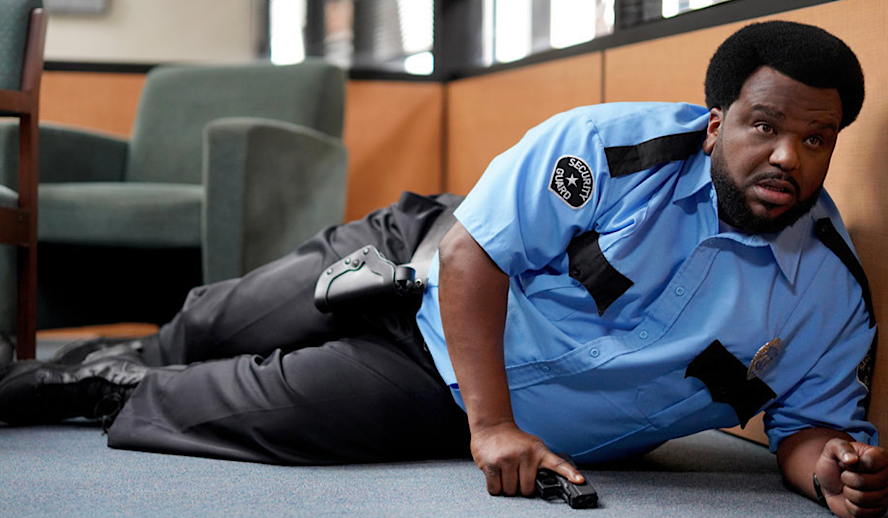 Photo: 'Killing It'
'Killing It,' is embodied with the ideal and belief in the American dream. That dream represents an idealistic hope and confidence in one's own ability to pull oneself out of poverty, and find great financial success and freedom. 'Killing It,' is a show that represents this ideal wholeheartedly, and the main character Craig is a man who believes that if he is willing to stop at nothing, then he will be able to manifest this dream into a reality. In this way and through Craig's determination, the show relates to the viewer beyond its generic categories, comedy/drama. Beyond simply portraying a man struggling to make ends meet, 'Killing It,' represents the disparity of wealth in America, in an effective and concise way.
Related article: OSCAR-NOMINATED – EXCLUSIVE: 'Dune' Full Commentary, Reactions, Making Of – Timothee Chalamet, Zendaya, Oscar Isaac
Related article: OSCAR-NOMINATED – 'House of Gucci' Full Commentary & Behind the Scenes – Lady Gaga, Adam Driver, Jared Leto, Al Pacino
Related article: OSCAR-NOMINATED – 'Belfast' Full Commentary & BTS – Jamie Dornan, Caitriona Balfe, Judi Dench
Related article: OSCAR-NOMINATED – 'West Side Story' Full Commentary – Rita Moreno, Steven Spielberg, Rachel Zegler
Related article: OSCAR-NOMINATED – 'No Time to Die' Full Commentary, Behind the Scenes & Reactions, Daniel Craig, Rami Malek, Bond
Through Craig's interactions with the many characters he meets while working towards his goal, not only does he learn how difficult it truly is to make opportunities manifest themselves in real life, but also the difference in mentality that the extremely wealthy characters have as opposed to the less wealthy. Once certain characters have attained wealth they are less likely to make efforts to benefit those around them, and will only open certain doors for a person if they fit the part. That part being that one must come from money, or look and act a certain way. Sadly, in this way, the show depicts a truth of life that is not well-known or discussed as much as it should be. 'Killing It,' while extremely motivational and inspiring at times, also contains the setbacks and harsh realities of life, making it truly one of the most relatable comedy/drama shows found on television today!    
'Killing It': From The Creators of 'Brooklyn Nine-Nine,' Starring Craig Robinson
'Killing It,' is a new comedy show which comes from the creative minds of the makers of the hit comedy series 'Brooklyn Nine-Nine.' Dan Goor and Luke Del Tredeci, the writers for this new series starring Craig Robinson, who played the role of Darryl from 'The Office,' have high praise for the show's leading star. When asked in an interview about the new show and Craig, they responded, "It's a daunting creative balancing act, but lucky for us, we were writing for Craig Robinson, aka the most likable man in the world. His hilarious, effortlessly charming performance grounds even the wildest comic moments in something deeply human and relatable." This statement by the show's creators is something that is inherently felt by the viewer when watching 'Killing It.' The connection of this comedy to truly strenuous and difficult aspects of life is one of its greatest assets.
Related article: All Best Actor/Actress Speeches From The Beginning Of Oscars 1929-2019 | Hollywood Insider
Related article: EVOLUTION: Every Henry Cavill Role From 2001 to 2021, All Performances Exceptionally Poignant
Related article: EVOLUTION: Every Chris Evans Role From 1997 to 2020, All Performances Exceptionally Poignant
Related article: 'In the Heights' Full Commentary & Behind the Scenes +  Reactions – Lin Manuel Miranda, John M. Chu
Not only is this show comedic, sporting a collection of hilarious characters who grow upon the audience and do not force themselves to be funny, but it is a series that pays respect to moments that hold gravity and a sense of severity. The viewer is not laughing the entire show, but that is part of what makes this comedy series so unique. It is as much drama as it is humorous, as the audience is watching the personal development and growth of a man who does allow life to keep him on his knees in the dirt. When Craig is knocked down by the unfortunate hands that life deals him, he always finds a solution, and while that solution may not be the most attractive, it still supports the show's main theme. That theme is that Craig may not be materially wealthy, but he has more heart and determination than anyone around him, and one day he will achieve his dreams.   
'Killing It': Does This Comedy/Drama Resonate With Its Viewers?
'Killing It,' is one of the most relatable shows on television to date. The main focus of the show is not the environment that it is built around, but rather the circumstances of life and the personal situations of the characters. The main theme that the first season has been built around is Craig has taken up the task of hunting snakes that have overrun Florida. While this job for Craig has led to hilarious antics and the meeting of most of the main stars of the show, the series does not revolve around this work. That is the power and beauty of the show's writers, who are to find humor and relatability in the most obscure and unrelatable places. In Craig's struggle with poverty and attempting to acquire the reward for killing the most snakes in a month, the show becomes more than a comedy and actually begins to depict the difficulties that life can have for many people.
Related article: Why Queen Elizabeth II Is One Of The Greatest Monarchs | Her Majesty Queen Elizabeth II of United Queendom of Great Britain & Northern Ireland (Video Insight)
Limited Time Offer – FREE Subscription to The Hollywood Insider
Click here to read more on The Hollywood Insider's vision, values and mission statement here – Media has the responsibility to better our world – The Hollywood Insider fully focuses on substance and meaningful entertainment, against gossip and scandal, by combining entertainment, education, and philanthropy.
Related article: #metoo Revolution: Powerful Questions That Need Answers
Related article: FACT-CHECKED Series: Timothee Chalamet and 32 Facts about The Young Superstar
This show portrays the unfortunate side of life, wherein this modern era and in America, particularly, to be able to provide any inkling of freedom and safety for a person or their loved ones, one must possess financial security. Craig, through his struggle to secure a business loan, winds up meeting the show's co-star, Jillian, who sleeps in a billboard sign that is attached to her car. While many of the show's main characters struggle for money, the sincerity and uniqueness of their attitude are not defined by their lack of financial prosperity. That is the way the show connects to the audience as in real life, money defines much of humans' existence, and yet in this series, the viewer is able to see clearly through the turmoil of others, that money does not define the character or quality of an individual.       
'Killing It': Is This Show Indicative of The Talented Cast and Creators That It Boasts?
The first season of 'Killing It,' is phenomenal. As the show constructs the storyline, each episode builds off its preceding counterpart. The show is as unpredictable as it is genuine, and the stars of the show all feel as if they were mirrored after existing people. Craig Robinson, in the lead role, feels as if the show was written with him in mind. The naturality of his acting and the ease with which he plays the character, Craig, is only something that serves to fully improve the series. The interactions that Craig has throughout this first season each work towards building the story and moving his journey along.
Related article: The Hollywood Insider's CEO Pritan Ambroase: "The Importance of Venice Film Festival as the Protector of Cinema"
Related article: The Masters of Cinema Archives: The Hollywood Insider Pays Tribute to 'La Vie En Rose', Exclusive Interview with Director Olivier Dahan
Related article: – Want GUARANTEED SUCCESS? Remove these ten words from your vocabulary| Transform your life INSTANTLY
Related article: MUST WATCH – The Hollywood Insider's CEO Pritan Ambroase's Love Letter to Black Lives Matter – VIDEO
Subscribe to The Hollywood Insider's YouTube Channel, by clicking here.
This show is so unique, that when something significant in the storyline occurs, the viewer is able to see the effect that this has had on the characters without them even saying a word. This show touches heavily on the inequality of society as well, concerning not just racism, but a sense of moral superiority that the wealthy have over the poor. This show is just as much a story that follows the journey of a single character, as it is a critical analysis of society. While this series does not hold back from covering extremely unfair and unjust situations found in real life, it always remembers to incorporate humor into the heart of the show. In these ways, 'Killing It,' is not a replication of real-life but rather it shares exact scenarios that cause such a personal relation by the viewer, that it comes close to touching reality. 'Killing It,' is more than just a comedy or a drama, it is essentially a show that covers a wide range of topics and experiences found in life. For this reason and more, it is as relatable as it is hilarious!  
Directors: Maurice Marable, Jaffar Mahmood
Cast: Craig Robinson, Claudia O'Doherty, Rell Battle, Scott MacArthur, Stephanie Nogueras, Wyatt Walter, Jet Miller, Amy Davidson, Lily Sullivan, Tyler Galpin, Kellee Stewart, Cynthia Murell, Faith Ford, Chris Mason, Owen Harn, David Barrera, Vivian King, Tim Bagley, Cullen Moss, Martin Bats Bradford
Producers: Luke Del Tredici, Dan Goor, Maurice Marable, Ryan Janata, Craig Robinson, Mark Schulman
Writers: Luke Del Tredici, Dan Goor | Editors: Jason Gill, Mark Bourgeois, Angela M. Catanzaro, Sterling Robertson | Cinematographer: Judd Overton
By Thomas Jacobs
Click here to read The Hollywood Insider's CEO Pritan Ambroase's love letter to Cinema, TV and Media. An excerpt from the love letter: The Hollywood Insider's CEO/editor-in-chief Pritan Ambroase affirms, "We have the space and time for all your stories, no matter who/what/where you are. Media/Cinema/TV have a responsibility to better the world and The Hollywood Insider will continue to do so. Talent, diversity and authenticity matter in Cinema/TV, media and storytelling. In fact, I reckon that we should announce "talent-diversity-authenticity-storytelling-Cinema-Oscars-Academy-Awards" as synonyms of each other. We show respect to talent and stories regardless of their skin color, race, gender, sexuality, religion, nationality, etc., thus allowing authenticity into this system just by something as simple as accepting and showing respect to the human species' factual diversity. We become greater just by respecting and appreciating talent in all its shapes, sizes, and forms. Award winners, which includes nominees, must be chosen on the greatness of their talent ALONE.
I am sure I am speaking for a multitude of Cinema lovers all over the world when I speak of the following sentiments that this medium of art has blessed me with. Cinema taught me about our world, at times in English and at times through the beautiful one-inch bar of subtitles. I learned from the stories in the global movies that we are all alike across all borders. Remember that one of the best symbols of many great civilizations and their prosperity has been the art they have left behind. This art can be in the form of paintings, sculptures, architecture, writings, inventions, etc. For our modern society, Cinema happens to be one of them. Cinema is more than just a form of entertainment, it is an integral part of society. I love the world uniting, be it for Cinema, TV. media, art, fashion, sport, etc. Please keep this going full speed."
More Interesting Stories From The Hollywood Insider
– Want GUARANTEED SUCCESS? Remove these ten words from your vocabulary| Transform your life INSTANTLY
– A Tribute to Martin Scorsese: A Complete Analysis of the Life and Career of the Man Who Lives and Breathes Cinema 
– Do you know the hidden messages in 'Call Me By Your Name'? Find out behind the scenes facts in the full commentary and In-depth analysis of the cinematic masterpiece
– A Tribute To The Academy Awards: All Best Actor/Actress Speeches From The Beginning Of Oscars 1929-2019 | From Rami Malek, Leonardo DiCaprio To Denzel Washington, Halle Berry & Beyond | From Olivia Colman, Meryl Streep To Bette Davis & Beyond
– In the 32nd Year Of His Career, Keanu Reeves' Face Continues To Reign After Launching Movies Earning Over $4.3 Billion In Total – "John Wick", "Toy Story 4", "Matrix", And Many More
killing it, killing it, killing it, killing it, killing it, killing it, killing it, killing it, killing it, killing it, killing it, killing it, killing it, killing it, killing it, killing it, killing it, killing it, killing it, killing it, killing it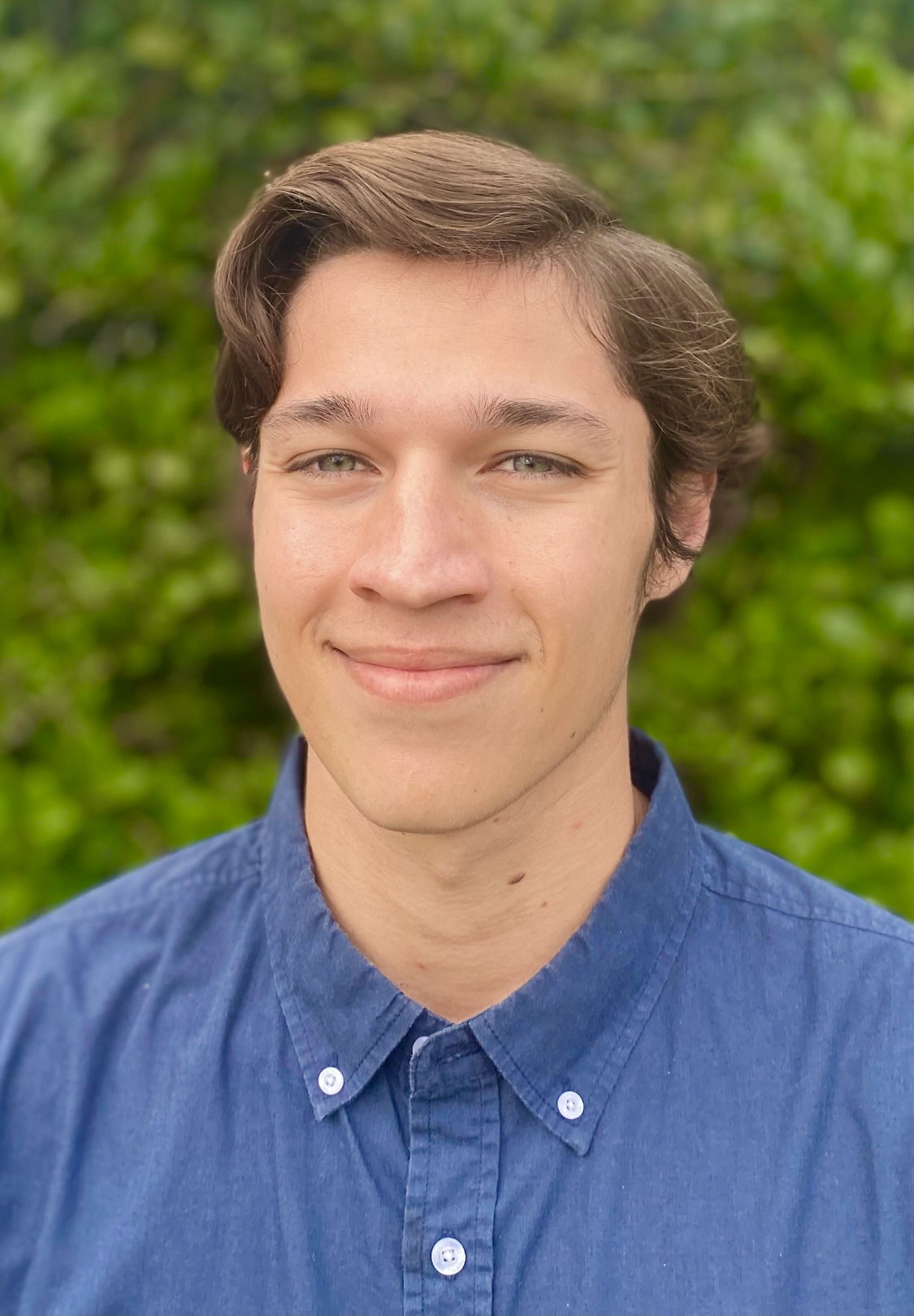 Thomas Jacobs is an avid writer, Cinema aficionado, and filmmaker. He graduated with Dean's Honors from the University of California, Santa Cruz with a major in Film and Digital Media. His passion is directly tied to the appreciation and creation of film and television, and this fact is reflected in his intent to be a writer for the acclaimed entertainment journal, The Hollywood Insider. His beliefs mirror the core goals and mission statement of The Hollywood Insider by sharing an admiration for quality entertainment as well as bolstering a sense of positivity and equality among all humans. Thomas believes that Cinema is an advantageous promoter of civil and social empowerment, and he shares a mutual societal view with  The Hollywood Insider, that people should not be judged by the color of their skin, but the content of their character.