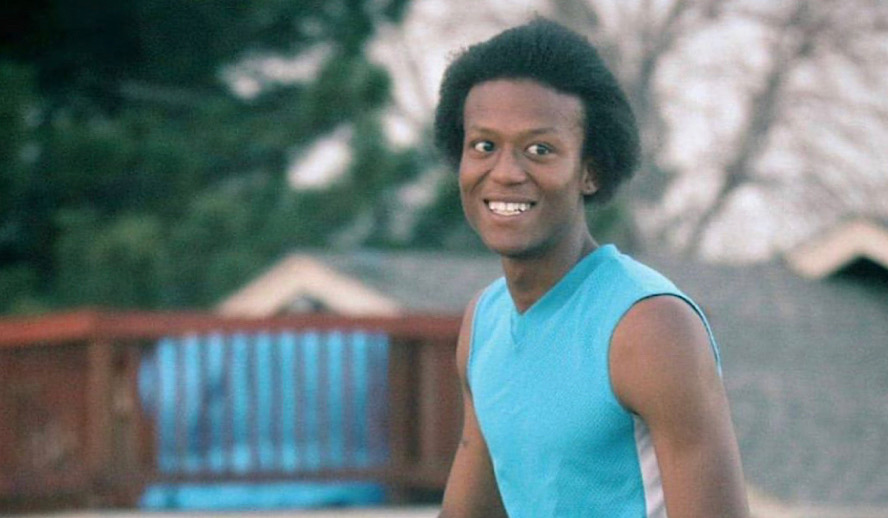 Photo: Elijah McClain/Instagram
Elijah McClain was buying bottled tea for his cousin from a convenience store. 
Then as the thug police officers started legally murdering innocent gentle Elijah, he pleaded for his life – these were his last words.
I can't breathe. I have my ID right here. My name is Elijah McClain. That's my house. I was just going home. I'm an introvert. I'm just different. That's all. I'm so sorry. I have no gun. I don't do that stuff. I don't do any fighting. Why are you attacking me? I don't even kill flies! I don't eat meat! But I don't judge people, I don't judge people who do eat meat. Forgive me. All I was trying to do was become better. I will do it. I will do anything. Sacrifice my identity, I'll do it. You all are phenomenal. You are beautiful and I love you. Try to forgive me. I'm a mood Gemini. I'm sorry. I'm so sorry. Ow, that really hurt. You are all very strong. Teamwork makes the dream work. (Crying) Oh, I'm sorry I wasn't trying to do that. I just can't breathe correctly. (Proceeds to vomit from the pressure to his chest and neck.)
Related article: Hollywood Insider's CEO Pritan Ambroase's Love Letter to Black Lives Matter
In August of 2019, police officers in Aurora, Colorado were called in from a 911 call reporting a suspicious Black person in a ski mask. The person described was 23-year-old Elijah McClain. McClain was walking home from a convenience store, unarmed, when law enforcement claims he resisted arrest. McClain had committed no crime and was never questioned, rather he was tackled to the ground for 15 minutes, and put into a carotid hold, or chokehold. First responders then arrived at the scene and injected unconscious McClain with ketamine, a medication that can be used as a sedative.
Related article: Live Updates: List of Successes From Black Lives Matter Movement to end systemic racism! – Black leaders continue speaking out
Days after, Elijah McClain died in the hospital. The story of Elijah's horrible and wrongful death has been circulating the internet in recent weeks, in light of the ever-powerful Black Lives Matter movement. Petitions have started for the officers responsible for McClain's death to be held accountable, and the world is outraged by Elijah's last moments. Another senseless tragedy that never should have happened. 
Video: Hollywood Insider YouTube Channel
Hollywood Insider's CEO Pritan Ambroase, who has been speaking up to do his part for Black lives to matter for 10+ years as a human rights activist, adds, "All those innocent people that were killed by thug police officers hurt. But for some reason, Elijah's murder hurts INCREDIBLY. Not just because Elijah was the gentlest human ever, but also due to the fact that THIS is confirmation that it does not matter how kind or gentle a Black person is, thug police officers will still attack to KILL without any reason. And it also hurts because Elijah's last words were so full of love for the SAME criminals that were murdering him. Even when he was getting painfully murdered, Elijah managed to be KIND. How many of you could do that? Justice for Elijah. Justice so that no other innocent person gets killed by thug police officers anymore. Police Reform NOW. REFORM everything NOW to make sure Black lives matter."
Related article: Hollywood Insider's CEO Pritan Ambroase's Love Letter to Black Lives Matter
Elijah McClain Said "I Just Can't Breathe Correctly"
If you asked his friends and family, words used to describe Elijah would be quirky, spiritual, and gentle. That is evident by videos that have circulated social media recently, showing McClain playing the violin to the animals at the animal shelter in an effort to calm them with music. Elijah taught himself to play the violin then played it to animals at shelters so "so they wouldn't be lonely". McClain worked as a massage therapist and was known for being kind and thoughtful. On the day of his arrest made by the Aurora Police Department, McClain had not been accused of any crime. Rather, he was racially profiled due to him being Black and killed in an act of racist police brutality.
Related article: Video – One of the youngest Black Leaders and UNSUNG HERO Claudette Colvin Inspired Rosa Parks | Black Women Matter Education
The Aurora Police state that they tackled McClain upon finding him because he had supposedly reached for one of the officers' guns. After being tackled, McClain was then placed in a carotid hold, which applies pressure to a person's neck and restricts blood flow to the brain. This technique today is being widely banned by many police departments across the nation. The only report made against McClain was that he "looked suspicious and was wearing a ski mask." McClain's family later explained that he was wearing a ski mask, and did so on many occasions because he was anemic and would become abnormally cold.  
One of the officers threatened to bring a police dog over to him and bite him for "messing around." 
Subscribe to Hollywood Insider's YouTube Channel, by clicking here. 
Related Article: Want GUARANTEED SUCCESS? Remove these ten NORMAL & CRUEL words | Transform your life INSTANTLY
"I have no gun. I don't do that stuff. I don't do any fighting. Why are you attacking me? I don't even kill flies! I don't eat meat!"
The police department in Aurora released body camera footage from the night of McClain's arrest. In the footage, McClain is seen being stopped by police on his way home, and he encouraged the officers to leave him alone. This is when officers attempted to make an arrest (still unclear as to what for) and McClain struggled. They then proceeded to wrestle him to the ground and put him in a chokehold. In the audio, McClain is heard pleading with the police. He tells them he cannot breathe, that he has his ID on him, and that he is an introvert that is unarmed and peaceful. He pleaded for his life. He tried as calmly as he could to explain his situation and that he could not breathe correctly. The officers simply did not care. McClain was in pain, and even vomited from being in the carotid hold for too long. Through this entire 15-minute interrogation/torture, McClain remained positive in his outlook. McClain told officers he was sorry, that he was just different and the officers were "beautiful" and 'phenomenal". That did not matter to them. What did matter to them? The color of Elijah McClain's skin. He was in a nervous state and officers requested that McClain be sedated with something strong. It was then that McClain was injected with ketamine, and in the ambulance McClain went into cardiac arrest twice, later being declared brain dead. 
Related article: Marsha P. Johnson: 32 Facts on HER Glorious Life, Black Trans Lives Matter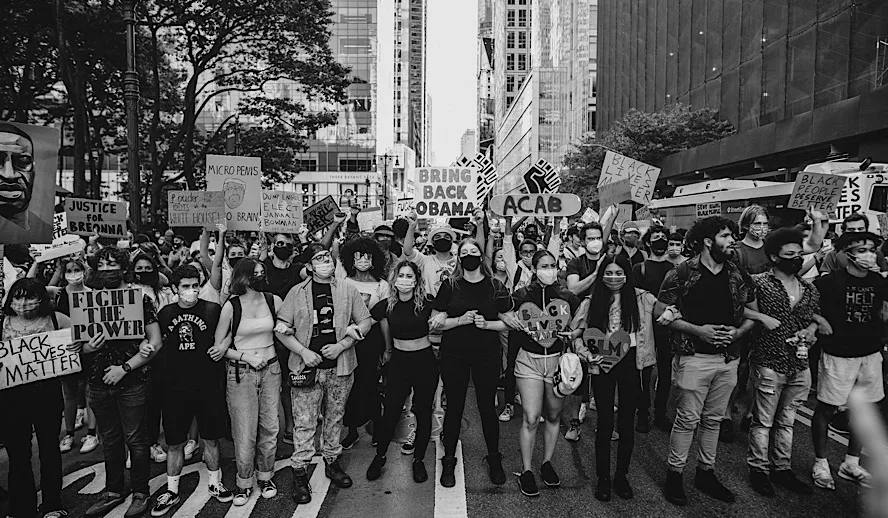 Photo: Black Lives Matter Protests in NYC/Photo credit: Justin Aharoni – Instagram: @jaharoni
Police Brutality And INTENTIONAL CRUELTY Killed Elijah McClain 
Elijah McClain was not reported for committing any crime. Police acted violently towards McClain because they FELT THEY HAVE THE POWER TO DO SO. After his death in the hospital, the Adams County Coroner's Office in Colorado declared McClain's death as 'undetermined'. Dr. Stephen Cina, the pathologist, said there were several potential components that could've led to his death, one of which being an 'unexpected reaction' to the ketamine drug. Cina stated no signs of traumatic asphyxiation or injuries related to the neck. He said that death could be a homicide, but he was unable to ascertain the precise cause of death. 
Though there is no determined cause of death, we know one thing. Elijah McClain could not breathe. He stated it outright multiple times to the officers that continued to keep him in a chokehold. 
Colorado Governor Jared Polis appointed a special prosecutor to investigate McClain's death, but Sheneen is not impressed at all as she rightly believes it's all for show, and thinks its "just another song and dance" to make the story go away.
McClain's family attorney, Mari Newman, pointed out that, "It shouldn't take a petition signed by millions to hold police accountable when they kill an innocent black man".
Related article: Good Cop Stephen Mader Fired For REFUSING to Shoot A Black Person – This is why the Black lives matter protests and movement are important to end systemic racism
Elijah would go to the animal shelter to play the violin because he thought that the animals were lonely in their cages and that it would calm them. He must not be forgotten. We must say his name. And we must take action. | @Hollywdinsdr | Photo: @chnge @nataliegfiggers on IG pic.twitter.com/X1CNQMtRGF

— Hollywood Insider (@Hollywdinsdr) June 30, 2020
Elijah McClain Deserves Justice Moving Forward
It has been nearly a year since the death of Elijah McClain. Moving forward, we must demand justice for a beautiful soul lost at the hands of careless violence. The three officers involved in the death of McClain – Nathan Woodyard, Jason Rosenblatt, and Randy Roedema – were temporarily removed from the department, but later were placed back on regular duty as normal. Adams County announced in November that the officers would not be charged, but since the beginning of June, thousands have been pressing on for a new investigation. Mayor of Aurora, Mike Coffman made a statement this month on Twitter announcing a Special Meeting of the Aurora City Council on July 6 to determine whether or not they will launch an independent investigation of McClain's case. What about the Parademic team who injected Ketamine into the unconscious human? 
Elijah McClain's mom Sheneen McClain mentioned she's happy Elijah's story is spreading but the only thing that would make her feel better is justice for her son – "the cops involved in his death to get sentenced to life in prison", and for others involved to "be held accountable and punished."
Elijah's mom Sheneen expressed her pain stating, "I miss him every day. He brought joy to everyone who met him. The world is a darker place without him. He not only healed others, he healed himself. He was able to accept love and give love in varying forms. There was no justification for what those bullies with badges did. That's all they are. So when he learned massage therapy, it was so that he can learn what he needed to heal himself also. You know, a better way of living, a better way of life. Aurora, Colorado is full of bullies with badges, plain and simple."
Do NOT let the beautiful Elijah's story go away – we the people must demand and receive justice for him, all other Black people and humanity itself.
Click here to read Hollywood Insider's CEO Pritan Ambroase's love letter to Black Lives Matter, in which he tackles more than just police reform, press freedom and more – click here.
An excerpt from the love letter: Hollywood Insider's CEO/editor-in-chief Pritan Ambroase affirms, "Hollywood Insider fully supports the much-needed Black Lives Matter movement. We are actively, physically and digitally a part of this global movement. We will continue reporting on this major issue of police brutality and legal murders of Black people to hold the system accountable. We will continue reporting on this major issue with kindness and respect to all Black people, as each and every one of them are seen and heard. Just a reminder, that the Black Lives Matter movement is about more than just police brutality and extends into banking, housing, education, medical, infrastructure, etc. We have the space and time for all your stories. We believe in peaceful/non-violent protests and I would like to request the rest of media to focus on 95% of the protests that are peaceful and working effectively with positive changes happening daily. Media has a responsibility to better the world and Hollywood Insider will continue to do so."
Vote with a conscience – Register to Vote – Your vote saves lives and ends systemic racism
Ways to support Black Lives Matter Movement to end systemic racism
– Do you know the hidden messages in 'Call Me By Your Name'? Find out behind the scenes facts in the full commentary and In-depth analysis of the cinematic masterpiece
– A Tribute To The Academy Awards: All Best Actor/Actress Speeches From The Beginning Of Oscars 1929-2019 | From Rami Malek, Leonardo DiCaprio To Denzel Washington, Halle Berry & Beyond | From Olivia Colman, Meryl Streep To Bette Davis & Beyond
– In the 32nd Year Of His Career, Keanu Reeves' Face Continues To Reign After Launching Movies Earning Over $4.3 Billion In Total – "John Wick", "Toy Story 4", "Matrix", And Many More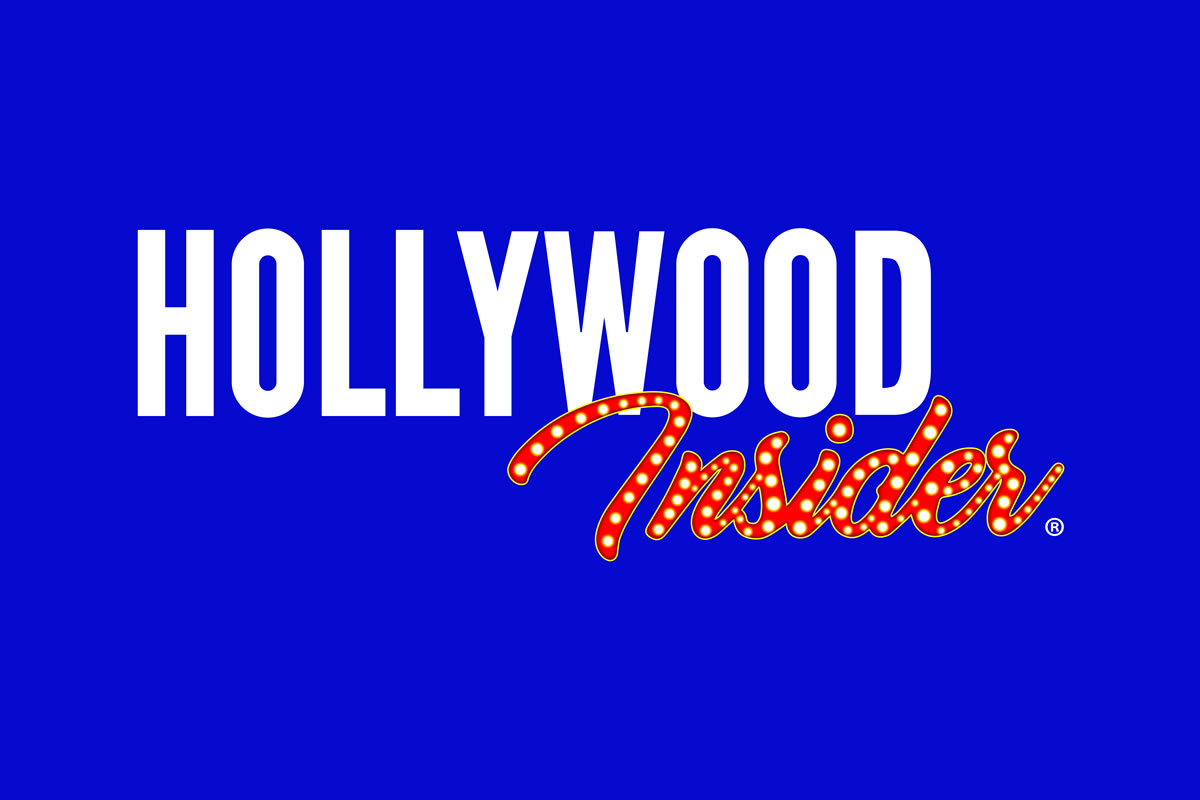 Hollywood Insider  is a media network thatfocuses on substance and meaningful entertainment/culture, so as to utilize media as a tool to unite and better our world, by combining entertainment, education and philanthropy, while being against gossip and scandal.