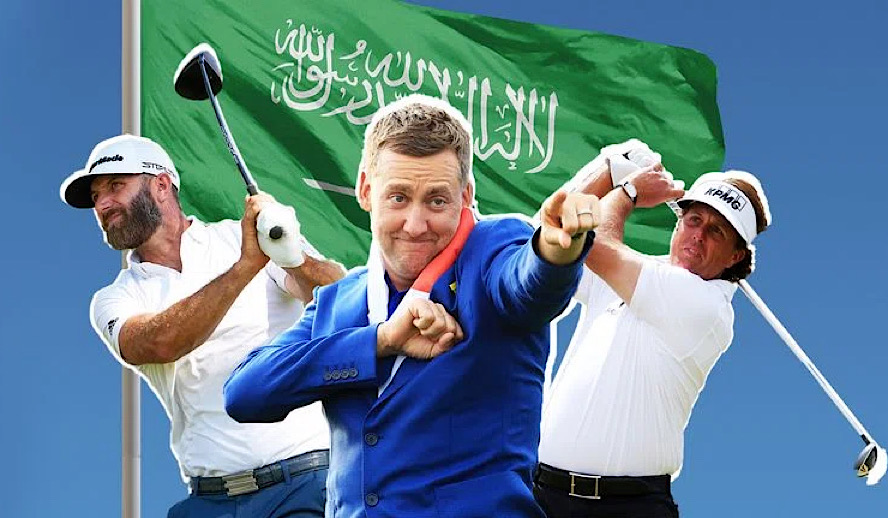 Photo: LIV Golf Tour
Who Really Cares About Another Golf League? 
Before we dive further into the specific problematic issues surrounding the new LIV golf tour, it is important to point out that no professional sporting league is perfect. There are some disingenuous bad-faith arguments made about some sports leagues' involvement in different countries, and there are also some very legitimate issues. There are major issues domestically regarding the rights of collegiate athletes, which are finally starting to get ironed out after far too long. At their core, it is important to point out that institutional sports leagues, no matter how well or poorly operated, all leave room for massive amounts of hypocrisy, corruption, and greed. One needs only to look at this past season's Major League Baseball lockout, where the billionaire owners of the franchises were hard lining the player's union on issues surrounding livable wages and reasonable accommodations for the players in the minor leagues. Unwilling to budge on a myriad of issues, they wanted to screw the players out of not only more money but merely a livable wage. 
Related Video: Full Commentary on 'Top Gun: Maverick': Tom Cruise, Val Kilmer, Jennifer Connelly, Miles Teller
Related video: 'Top Gun: Maverick' Full Premiere Reactions: Tom Cruise, Val Kilmer, Jennifer Connelly, Miles Teller
Related video: EVOLUTION: Every Tom Cruise Role From 1981 to 2021, All Performances Exceptionally Poignant
Sports leagues have been problematic because they literally lay out the systemic issues with the core tenets of American capitalism and put them right there in front of us. While yes, athletes (depending on the sport AND gender) are compensated well for showing off their talents. Often their contracts are not guaranteed; meanwhile, the ownership and the league continue to profit and share in the glow of their one percent, money that most could not even fathom ever seeing. Even more problematic, ownership, by and large, is overwhelmingly white, while in the NBA and NFL–the two highest-grossing American leagues–the players are predominantly black. 
Related video: Full Commentary – Cast & Crew Spills Secrets on Making of 'Elvis' | In-Depth Scoop | Austin Butler
Related video: Full Rendezvous At the Premiere of 'Elvis' with Reactions from Stars | Austin Butler, Baz Luhrmann
Related video: Come Behind The Scenes of 'Elvis' | Austin Butler, Tom Hanks and Baz Luhrmann
In the case of golf or tennis, your person is everything. Every dollar you can make, whether from winning tournaments or your sponsorships, is solely reliant on you and your skill, different from all other team sports. The Professional Golf Association of America (PGA), is the institutional American golf league where players from different backgrounds funnel to play professionally. They are the sole major golf league in America and don't face competition in the way of other leagues, similar to other institutions like the NBA, MLB, or NFL. The PGA has had a good run for a long time, enjoying the success and notoriety of being the only major professional golf league and making a ton of money in the process. 
Related article: A Tribute to Johnny Depp: The Actor and Musician Who Defined Range
Related video: EVOLUTION: Every Johnny Depp Role From 1984 to 2020, All Performances Exceptionally Poignant
Related article: A Tribute to the Hero & President Volodymyr Zelenskyy: Comedian/Actor, Ukraine's President and Heroic Leader
Golf, a sport I love to play, is also the most incredibly easy thing to dunk on in the world. A sport invented abroad, now wealthy Americans (for a long time now) have quite literally used it as a means to keep "other" people out. The sport famous for being played at country clubs, on the lush grass that takes up acres of land that could be put to better use (affordable housing, schools, you know, the important stuff), is the very embodiment of all that is wrong with the wealth gap in our country. I grew up playing golf at low-funded municipal public courses, and some of the best times of my life were on these rundown courses with my dad or with friends. Some of the worst times were when I mentioned I play golf and instantly watched people's opinions about me change, assuming me to be you to be a stuck-up snob. Unfortunately, this is the attitude and the impression that golf naturally lends itself to, and it's a self-fulfilling prophecy. Many still see golf as a sport for wealthy white people to enjoy at their country clubs. It is incredibly hard to poke holes at that argument when it comes to the controversy surrounding the LIV golf tour. 
Related video: Full Commentary from Cast & Crew on 'Lightyear' | Making of & Reactions
Related video: Rendezvous at the World Premiere of 'Lightyear' | Chris Evans, Keke Palmer, Taika Waititi
Related Video: OSCAR-NOMINATED – EXCLUSIVE: 'Dune' Full Commentary, Reactions, Making Of – Timothee Chalamet, Zendaya, Oscar Isaac
Related Video: OSCAR-NOMINATED – 'House of Gucci' Full Commentary & Behind the Scenes – Lady Gaga, Adam Driver, Jared Leto, Al Pacino
LIV Golf Tour – Actual Blood Money 
Now that we've set the scene on the golf landscape let's get back to the real question: who asked for this? Well, it is basic supply and demand economics and capitalistic greed. As they seem to have a hand in investing in so many different endeavors these days (see WeWork and REEF), the Saudi Arabian royal wealth fund wanted to start their own golf league. Sitting on the most priceless commodity in the world, they don't know what else to do with their money other than investing it in different ways. With all the money in the world and an idea burning a hole in their pocket, they decided to start a golf league that would travel the world in an attempt to pick off some of the PGA Tour's biggest names for the league that would feature new team formats, and different fun gimmicks to shake up the dull, outdated sport. 
Related article: EVOLUTION: Every Henry Cavill Role From 2001 to 2021, All Performances Exceptionally Poignant
Related article: EVOLUTION: Every Chris Evans Role From 1997 to 2020, All Performances Exceptionally Poignant
Related article: #metoo Revolution: Powerful Questions That Need Answers
Related article: FACT-CHECKED Series: Timothee Chalamet and 32 Facts about The Young Superstar
At first glance, it is a very cool idea. However, when you consider the past and present actions of the Saudi Royal Family, it starts to fall apart at the seams. The Saudi government has been behind countless awful acts over the years ranging in scale from their assault on women's rights in the nation, banning certain films with pro LGBTQ+ messaging, killing journalists who are critical of their rule, and playing a role of culpability in the 9/11 attacks. A straight flush of being evil while turning a blind eye and counting their money. Even just one of these infractions against human rights would cause someone to think twice before signing up for a golf league run by them, right? Unless you have an insatiable need for more money, no matter where it comes from. 
Related article: MUST WATCH – The Hollywood Insider's CEO Pritan Ambroase's Love Letter to Black Lives Matter – VIDEO
Subscribe to The Hollywood Insider's YouTube Channel, by clicking here.
Related article: All Best Actor/Actress Speeches From The Beginning Of Oscars 1929-2019 | Hollywood Insider
I Thought, Um, We Were Off the Record? 
Once a lovable buffoon and tragic figure on the PGA Tour, Phil Mickelson has seen himself turn into the unintended face of the LIV tour. Mickelson was giving an interview for his biography when he was asked about the LIV golf tour and his involvement in it. Phil bumbled an explanation of why he signed on to join the tour. He literally mentions the atrocities committed by the Saudi Arabian government and then explains that it is a great opportunity for the golfers to act as sort of "peacemakers" to legitimize a relationship with the Saudis, saying, "I need a lot of money, and they are offering me a lot of money."
In the past few months, Phil is not the only golfer of high magnitude to join up with the LIV tour, though he continues to be the face because of his bonkers explanation; to add, he pointed directly to the issues that are wrong with doing it and then did it anyway. High-profile players like Dustin Johnson, Bryson DeChambeau, Sergio Garcia, and many others also signed on to participate in the tour. With former great PGA golfer Greg Norman playing the role of Commissioner of the tour, there is no shortage of celebrity and legitimacy in the field. 
Related article: Why Queen Elizabeth II Is One Of The Greatest Monarchs | Her Majesty Queen Elizabeth II of United Queendom of Great Britain & Northern Ireland (Video Insight)
Limited Time Offer – FREE Subscription to The Hollywood Insider
Click here to read more on The Hollywood Insider's vision, values and mission statement here – Media has the responsibility to better our world – The Hollywood Insider fully focuses on substance and meaningful entertainment, against gossip and scandal, by combining entertainment, education, and philanthropy.
The LIV tour has always been problematic, given where the money came from. Now it has gotten worse; news has spread about who was offered how much to sign-on to play. Depending on their status and personal brand, some players were paid well over $100 million to sign on to the new league as a "sign-on fee." An insane amount of money for anyone to be paid up front for anything; these sign-on payments present two very important issues with the league. The first is that everyone has a price. Everyone is human; I certainly won't pretend that money wouldn't infinitely change my life, but at what cost to my legacy and reputation? The second is that both the players and the LIV tour openly acknowledge the league's problematic nature. They believe such a payday would influence the player's decision by acknowledging the price it would take for them to "sell out" and give up their reputation on the PGA Tour. 
Naturally, a Ton of Fallout 
A few days before the LIV golf tour held its first event, the PGA Tour made the very bold but necessary decision to suspend all players who played in the LIV event from future PGA Tour events indefinitely. A decision they did not make lightly, but seeing as they still have a good number of the world's top players on their roster, one they felt encouraged to make. It's a very interesting and complicated time for golf, with the PGA Tour being forced to deal with a reckoning they did not fully see coming. I am a huge proponent of personal and professional empowerment, so anytime athletes can advocate for themselves and their futures positively, I am fully on board. Unfortunately, in the case of the LIV golf tour, this was a miscalculation and is an insanely disingenuous argument to try to explain why one might have joined. 
Related article: The Hollywood Insider's CEO Pritan Ambroase: "The Importance of Venice Film Festival as the Protector of Cinema"
Related article: The Masters of Cinema Archives: The Hollywood Insider Pays Tribute to 'La Vie En Rose', Exclusive Interview with Director Olivier Dahan
Related article: – Want GUARANTEED SUCCESS? Remove these ten words from your vocabulary| Transform your life INSTANTLY
Phil Mickelson said the PGA Tour is corrupt and overbearing to its players and that the players should be able to make more money is his opinion. However, he has continued to be pressured on his choice to play on the tour. A very strong advocate that has been railing against Phil is Terry Strada, a widow whose husband was lost during the 9/11 attacks. She has rightfully been very publicly critical of Mickelson's and the other player's decision to play in the LIV tournaments and even wrote Mickelson a personal letter pleading for him to reconsider. 
It will be very interesting to see how this all unfolds moving forward, with so much left in the air after the LIV's first event. A lot has come out in the past few weeks regarding major faces of the sport who turned down massive upfront paydays, such as icons of the sport Jack Nicklaus and Tiger Woods. The LIV players remain suspended from the PGA Tour, but I will be keeping an eye on if any other prominent players decide to jump to LIV. With so much rightful scrutiny aimed in their direction and a suspension surely to ensue, it's not the best idea, but then again, neither was anyone signing up in the first place. 
By Mark Raymond
Click here to read The Hollywood Insider's CEO Pritan Ambroase's love letter to Cinema, TV and Media. An excerpt from the love letter: The Hollywood Insider's CEO/editor-in-chief Pritan Ambroase affirms, "We have the space and time for all your stories, no matter who/what/where you are. Media/Cinema/TV have a responsibility to better the world and The Hollywood Insider will continue to do so. Talent, diversity and authenticity matter in Cinema/TV, media and storytelling. In fact, I reckon that we should announce "talent-diversity-authenticity-storytelling-Cinema-Oscars-Academy-Awards" as synonyms of each other. We show respect to talent and stories regardless of their skin color, race, gender, sexuality, religion, nationality, etc., thus allowing authenticity into this system just by something as simple as accepting and showing respect to the human species' factual diversity. We become greater just by respecting and appreciating talent in all its shapes, sizes, and forms. Award winners, which includes nominees, must be chosen on the greatness of their talent ALONE.
I am sure I am speaking for a multitude of Cinema lovers all over the world when I speak of the following sentiments that this medium of art has blessed me with. Cinema taught me about our world, at times in English and at times through the beautiful one-inch bar of subtitles. I learned from the stories in the global movies that we are all alike across all borders. Remember that one of the best symbols of many great civilizations and their prosperity has been the art they have left behind. This art can be in the form of paintings, sculptures, architecture, writings, inventions, etc. For our modern society, Cinema happens to be one of them. Cinema is more than just a form of entertainment, it is an integral part of society. I love the world uniting, be it for Cinema, TV. media, art, fashion, sport, etc. Please keep this going full speed."
More Interesting Stories From The Hollywood Insider
– Want GUARANTEED SUCCESS? Remove these ten words from your vocabulary| Transform your life INSTANTLY
– A Tribute to Martin Scorsese: A Complete Analysis of the Life and Career of the Man Who Lives and Breathes Cinema 
– Do you know the hidden messages in 'Call Me By Your Name'? Find out behind the scenes facts in the full commentary and In-depth analysis of the cinematic masterpiece
– A Tribute To The Academy Awards: All Best Actor/Actress Speeches From The Beginning Of Oscars 1929-2019 | From Rami Malek, Leonardo DiCaprio To Denzel Washington, Halle Berry & Beyond | From Olivia Colman, Meryl Streep To Bette Davis & Beyond
– In the 32nd Year Of His Career, Keanu Reeves' Face Continues To Reign After Launching Movies Earning Over $4.3 Billion In Total – "John Wick", "Toy Story 4", "Matrix", And Many More
LIV Golf Tour, LIV Golf Tour, LIV Golf Tour, LIV Golf Tour, LIV Golf Tour, LIV Golf Tour, LIV Golf Tour, LIV Golf Tour, LIV Golf Tour, LIV Golf Tour, LIV Golf Tour, LIV Golf Tour, LIV Golf Tour, LIV Golf Tour, LIV Golf Tour, LIV Golf Tour, LIV Golf Tour, LIV Golf Tour, LIV Golf Tour, LIV Golf Tour, LIV Golf Tour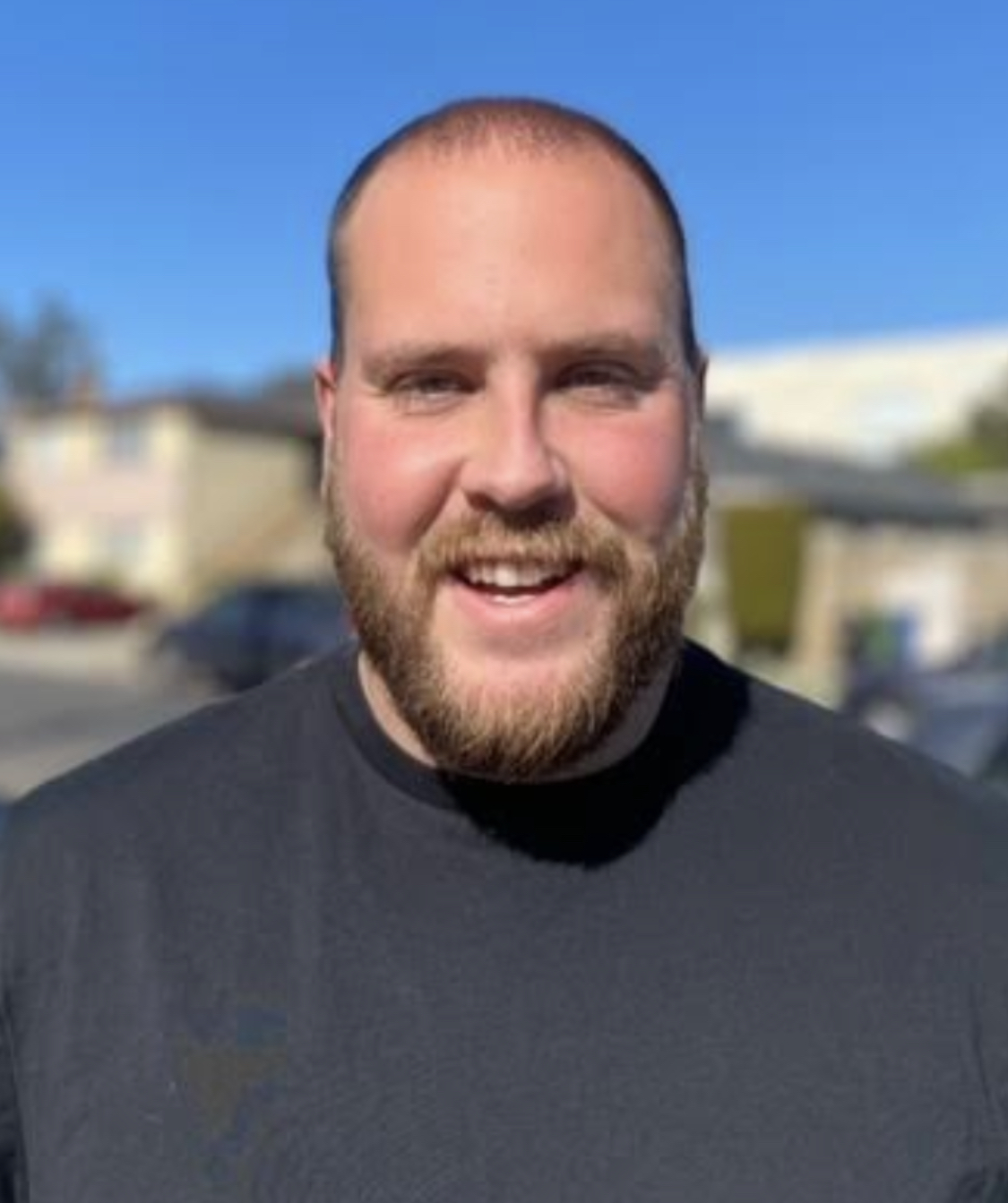 Mark Raymond is a writer and screenwriter who believes himself to be the only person desiring to work in film who originated in New York and currently resides in Los Angeles. Mark was inspired to write from a young age and has always desired to connect and uplift others through his work, as those that motivated him did for him. Mark feels very strongly that the world could use a lot more positivity and optimism, and is therefore very aligned to the mission of The Hollywood Insider to not spread hate or gossip, but instead to build each other up and shine a positive light on anyone bold enough to put their heart and soul into a piece of art. In his writing, Mark aims to use his signature wit to highlight the severity of the more serious and pressing issues of our time, to shine a beacon of light through the darkness. A devoted ally to all, he seeks to inspire and use his platform to give a voice to the voiceless and let his readers know that while everything may not be great right now, one day it can and will be.