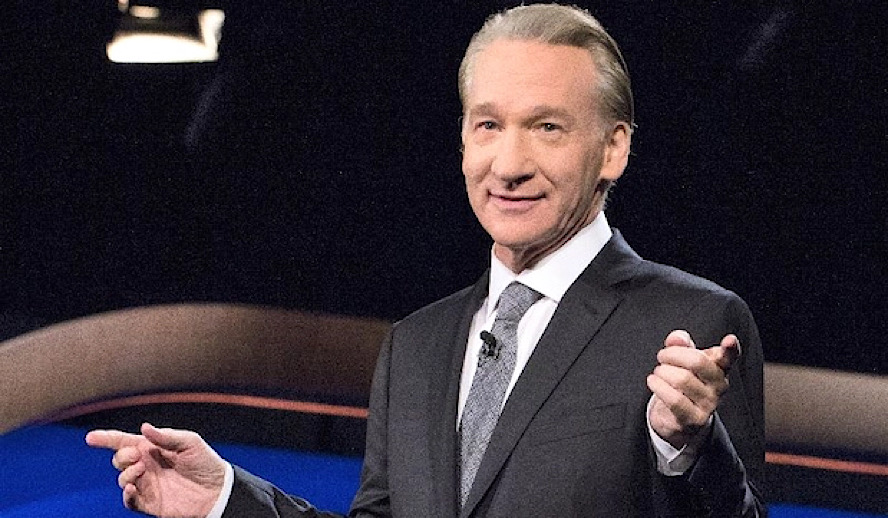 Video Version of this Article
Photo/Video: Bill Maher/Hollywood Insider YouTube Channel
Bill Maher is a late-night host extraordinaire. He has been on the air for almost 30 years now and he shows no signs of stopping. Maher is a leader in the movement against political correctness and towards free speech but he still holds the views of someone on the left.
Related article: HBO Political Talk Show Showdown: 'Last Week Tonight with John Oliver' vs. 'Real Time With Bill Maher'
Related article:  Stephen Colbert: 32 Facts on the Extremely Loved Talk Show Host
Today we honor the man, the myth, the stoner with 32 facts about Bill Maher. 
#1- He was born and raised on the East Coast.
Maher is known for being the poster child for California nowadays, with his constant promotion of a certain green leaf. But he grew up on the other side of the US.
#2- His mom is of Jewish heritage.
A young Maher was unaware that his mom's family was Jewish until he was a teenager. 
#3- His dad worked for NBC News.
This might explain how Bill gained an interest in politics and current events. His dad was a news editor for NBC and current events were often discussed among the family.
#4- He grew up Catholic.
Currently, the only deity Maher prays to is whatever Greek God is in charge of marijuana production. His father was Catholic and Bill was raised in a Christian household until he turned 13 and his family split with the church over their anti-birth control views.
#5- At one point in his younger years, he worked at Arthur Treacher's.
One of Maher's first professional experiences was working at the fish and chips chain stocking shelves.
#6- Huge surprise, he sold weed in college.
Maher credits his pot-dealing for earning him enough money to pay his way through college and start off a career in comedy. The life lesson here: kush makes dreams come true.
#7- He started doing stand-up in college.
Like all the greats, Maher performed his first stand-up gig at a Chinese restaurant off Route 17 while attending Cornell. 
Related article: MUST WATCH – Hollywood Insider's CEO Pritan Ambroase's Love Letter to Black Lives Matter – VIDEO
Subscribe to Hollywood Insider's YouTube Channel, by clicking here. 
#8- Maybe his mom and dad had expected something a bit more practical as a career choice. 
A young Bill graduated from an Ivy League school in 1978. His parents were probably not expecting their Cornell-educated son to go into a profession in which at the beginning of your career, you earn no more than $30 a night, and if you do a really good job, maybe a free Arby's coupon. 
#9- His first film role was in 1983 in the movie 'DC Cab'.
The movie is about a bunch of wise-cracking cab drivers in DC. Maher's character was named Baba.
#10- He guest-starred on 'Roseanne'. 
He played Bob in the season 5 episode, "20 Years Ago Today."
#11- Dammit Bill!
Maher supported Ralph Nader in the 2000 election. Trying not to get too mad at him, but if more liberals had supported Gore in that election instead of going for a third party, we wouldn't have gotten President Bush, and a sequence of events that led to the US electing its first orange president might not have happened. 
#12- He loves dogs.
As any good human should, Maher has an intense passion for man's best friend. He currently owns two dogs which he proudly featured on 'Real Time' when the show was filming at his home.
#13- He's a minority owner of the Mets.
There are two things all non-baseball fans know about the sport: Babe Ruth was a thing and the Mets suck at baseball. But apparently, Maher has faith in the team because he is a minority owner of the Mets.
#14- In 2002, he earned the LA Press Club's highest honor.
Maher's show 'Politically Incorrect' was canceled in 2002 because he was being politically incorrect on the show.  Just days after the show wrapped, Maher was awarded the President's Award from the LA Press Club for "championing free speech."
Related article: The Power of Positivity: Ikorodu Bois + Chris Hemsworth + Russo Brothers + Sam Hargrave
Limited Time Offer – FREE Subscription to Hollywood Insider
Click here to read more on Hollywood Insider's vision, values and mission statement here – Media has the responsibility to better our world – Hollywood Insider fully focuses on substance and meaningful entertainment, against gossip and scandal, by combining entertainment, education, and philanthropy. 
#15- He wants to make sure audiences know his shows are not safe spaces from the get-go.
'Politically Incorrect' as a title made it pretty clear Maher didn't care if you were offended by his show. He wanted to carry on the tradition of titles that warned snowflakes not to approach with his next show. Unfortunately, HBO rejected the title he proposed, "The Truth Hurts."
#16- It's good 'Real Time' is on HBO.
Thanks to airing on a premium network, Bill can speak on his show uncensored and be as politically incorrect as he wants.
#17- He's friends with Ann Coulter?
Most people on the left view Coulter as the symbol of evil conservatism. But she can't be that bad if she's friends with Maher. There have been rumors that the two media personalities dated, but Maher quickly shut them down.
#18- He apparently used to have a thing for supporting the losers of presidential elections.
Of course, we'll give him credit for siding with every sane American and supporting Biden. But, not only did Maher support Nader but he also openly supported John Kerry in 2004.
#19- He describes himself as a libertarian.
Maher says "I want a mean old man to watch my money." Maybe in a different world where the parties swapped views on weed and the Republicans would leave a 64-year-old lady killer in peace, he might be a Republican. 
#20- He has a star on the Walk of Fame.
He is the 2,417th person to be awarded this honor. If you want to go looking for his star, it's in front of 1634 Vine Street in Hollywood.
#21- We're still waiting, Bill Clinton.
Ten years ago, Bill Clinton promised he'd make an appearance on Maher's show. It still hasn't happened.
Related article: Hollywood Insider's CEO Pritan Ambroase: "The Importance of Venice Film Festival as the Protector of Cinema"
Related article: The Masters of Cinema Archives: Hollywood Insider Pays Tribute to 'La Vie En Rose', Exclusive Interview with Director Olivier Dahan
#22- He dedicates time to making the world a better place.
Maher is the type of guy who firmly believes the saying "facts don't care about your feelings." This is why he's a board member of Project Reason, a foundation that exists for the purpose of spreading scientific knowledge. I sincerely hope foundation members don't go door to door saying, "I'd like to talk to you about our lord and savior, the periodic table." He also is involved with People for the Ethical Treatment of Animals.
#23- He's a busy guy.
Maher hosts his own show on HBO and does volunteer work. You think the guy would want some free time alone with his bong, but he also performs roughly 50 stand-up shows a year.
#24- He made a cameo as himself in 'Iron Man 3'.
Unfortunately, only a small snippet of the MCU's version of 'Real Time' made it into the movie.  But it makes you wonder, does Maher have a superpowered alter-ego?
#25- He's buff.
He keeps up with a daily exercise regimen and keeps his diet in check.
#26- He never misses a day of work.
Maher has been there for every episode taping of both of his shows: 'Politically Incorrect' and later 'Real Time'. He's never called in sick and never taken a personal day. 
#27- He's related to actor Stubby Kaye.
Stubby Kaye was a comedic actor back in the era of vaudeville. He starred in several comedic and musical movies including originating the role of Nicely-Nicely Johnson in 'Guys and Dolls'.
#28- He is weirdly obsessed with obesity in the US.
I kind of have to call him out on this because Maher seems to mention the obesity epidemic every chance he can get on 'Real Time'. Yes, obesity is a problem in America and big people are usually at least partially responsible for their own weight. However, there are some genetic factors such as metabolism that lead it to be significantly harder for certain people to stay thin.
#29- He was close friends with Hugh Hefner before his death.
I suppose these hound dogs in their twilight years stuck together. Unfortunately, Hefner died in 2017 due to an E. Coli infection. Hefner was a big donor to the Democratic Party.
Related article: John Mulaney: 32 Facts About the Comedic Genius
Related article: The Profound Legacy of Larry King: A Master Talk Show Host, Father and Conversation Connoisseur
#30- He holds the record for the most Emmy nominations without a win.
Maher has earned 40 Emmy nominations and not a single win. Given the amount of effort he puts into his shows, never missing a day of work, he definitely deserves a win by now.
#31- In 2018, a documentary was made about his career.
For the 15th anniversary of 'Real Time', Maher took a one-week break from ranting about current events to air a documentary about his career.
#32- He's an executive producer on 'Vice'.
'Vice' is a documentary TV series investigating news stories from around the world. Maher has worked on 111 episodes.
An excerpt from the love letter: Hollywood Insider's CEO/editor-in-chief Pritan Ambroase affirms, "Hollywood Insider fully supports the much-needed Black Lives Matter movement. We are actively, physically and digitally a part of this global movement. We will continue reporting on this major issue of police brutality and legal murders of Black people to hold the system accountable. We will continue reporting on this major issue with kindness and respect to all Black people, as each and every one of them are seen and heard. Just a reminder, that the Black Lives Matter movement is about more than just police brutality and extends into banking, housing, education, medical, infrastructure, etc. We have the space and time for all your stories. We believe in peaceful/non-violent protests and I would like to request the rest of media to focus on 95% of the protests that are peaceful and working effectively with positive changes happening daily. Media has a responsibility to better the world and Hollywood Insider will continue to do so."
– Do you know the hidden messages in 'Call Me By Your Name'? Find out behind the scenes facts in the full commentary and In-depth analysis of the cinematic masterpiece
– A Tribute To The Academy Awards: All Best Actor/Actress Speeches From The Beginning Of Oscars 1929-2019 | From Rami Malek, Leonardo DiCaprio To Denzel Washington, Halle Berry & Beyond | From Olivia Colman, Meryl Streep To Bette Davis & Beyond
– In the 32nd Year Of His Career, Keanu Reeves' Face Continues To Reign After Launching Movies Earning Over $4.3 Billion In Total – "John Wick", "Toy Story 4", "Matrix", And Many More
bill maher, bill maher, bill maher, bill maher, bill maher, bill maher, bill maher, bill maher, bill maher, bill maher, bill maher, bill maher, bill maher, bill maher, bill maher, bill maher, bill maher, bill maher, bill maher, bill maher, bill maher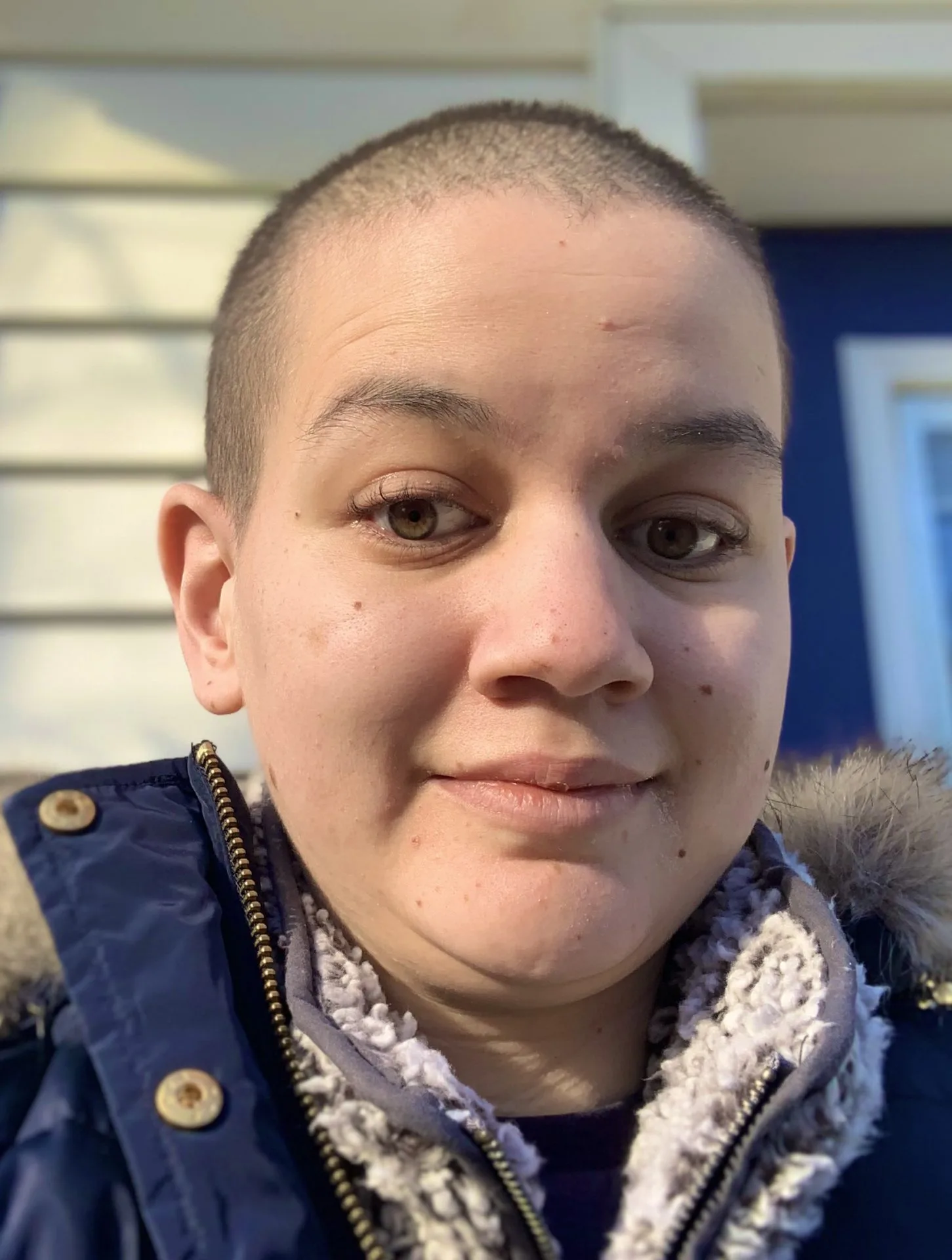 Carrie Fishbane is obsessed with all things comedy and loves to reflect on the impact of comedy on the world. Having spent thousands of hours studying literature, she also writes about the political impact of entertainment and the power movies and TV have to create social change. Hollywood Insider promotes ethics and substance in entertainment, which is exactly in line with Carrie's perspective. Carrie's favorite movies include Jojo Rabbit, Deadpool, and Inception and her favorite shows are Rick and Morty, Crazy Ex-Girlfriend, and The Office.