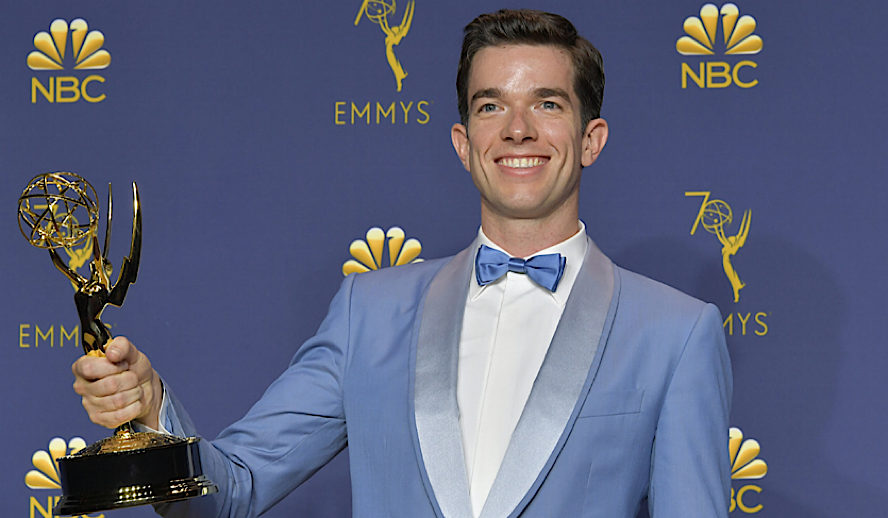 Video Version of this Article
Photo/Video: John Mulaney/Hollywood Insider YouTube Channel
John Mulaney is one of, if not, the funniest comedian nowadays. He made a name for himself in stand-up but is more famous now for co-producing one of the biggest animated sitcoms on Netflix called 'Big Mouth'. It was a toss of a coin whether co-creating a show about the discovery of sexuality in middle school would land Mulaney an Emmy or a guest spot on To 'Catch a Predator', but the show has gained a huge following and has garnered a lot of attention for the comedian.
But of course, he's a stand-up comedian first. Sure, comedians like Richard Pryor and George Carlin once joked about corruption and resisting the system while Mulaney jokes about how he's intimidated by his French bulldog named Petunia, but who cares? Funny is funny.
Related article: The Complete List of 2021 Oscar Nominations – Celebrations, Surprises & Snubs | The Show Must Go On
Related article: The Evolution of John Mulaney: The Rise and Journey of the Multil-Talented Stand-Up Comedian
#1- His great-grandfather was the mayor of a town best known for burning "witches."
I know that the Salem Witch Trials were centuries ago, but tell me one other interesting fact about Salem, Massachusetts. You can't. But John Mulaney's great-grandfather George J. Bates was mayor of the town in the early 20th century, so that's a point in Salem's favor that doesn't have to do with burning innocent women at the stake.
#2- He's a fan of 'I Love Lucy'.
At just five years old, Mulaney knew he wanted to make people laugh after being inspired by Lucy accidentally getting drunk on live TV and being a terrible chocolate factory employee.
#3- He has five siblings.
During his childhood, Mulaney had two sisters and two brothers. Unfortunately, the younger of his brothers died at the age of four.
#4- His and Seth Meyers's family members knew each other way before Mulaney and Meyers were 'SNL' co-stars.
Completely by coincidence, Mulaney's grandma Carolyn Stanton and Meyer's mom Hilary Meyers volunteered together at a hospital benefit called Poppin' Pills.
#5- John Mulaney's parents were Georgetown classmates with Bill Clinton.
Mulaney jokes in 'The Comeback Kid' about how Clinton would wait outside the library and escort ladies who were studying at night home. Long story short, because Bill did this, Mulaney's mom was this close to taking Hilary's place.
Related article: MUST WATCH – Hollywood Insider's CEO Pritan Ambroase's Love Letter to Black Lives Matter – VIDEO
Subscribe to Hollywood Insider's YouTube Channel, by clicking here. 
#6- He could've been the star of a classic comedy movie.
Mulaney was offered an audition for the part of Kevin in 'Home Alone'. Unfortunately, his parents had to be buzzkills and decline. So, sadly, Mulaney did not get to star in the classic movie. We'll just have to imagine Mulaney in the movie that countless kids have probably used as an instructional video on how to torture adults.
#7- He originally auditioned to be in the cast of SNL.
Unfortunately, he was competing against comedy heavy-weights like Nick Kroll, Ellie Kemper, and Bobby Moynihan, so he was given a job in the writers' room instead.
#8- Tina Fey did her Sarah Palin impression for the first time on Mulaney's first 'SNL' show
You know the experience of starting a new job when you meet the shining star; the co-worker who should be running the place who's so good and suddenly you feel you're not good enough to even be in her presence? That's what it had to be like for Mulaney when he saw Fey do her Palin impression on his first day at 'SNL'.
#9- He helped Bill Hader develop one of his most iconic characters.
Do you need a family-friendly place to take the kids during a weekend in New York? Fortunately for you, Stefon knows just the place! Granted, it will probably be filled with naked men eating bologna off each other and at least one cult ritual, but Stefon is right that you technically are able to take your kids there. Just maybe don't bring grandma along as well. Mulaney helped Hader develop the idea for Stefon based on a creepy email he received with the headline "You have to come to this club." The email continued to talk about the club's many amenities including a room full of broken glass.
#10- There are only four 'SNL' writer alums who have returned to host the show.
As you can probably assume, Mulaney was one of them. The other three are Louis CK, Conan O'Brien, and Larry David.
Related article: The Power of Positivity: Ikorodu Bois + Chris Hemsworth + Russo Brothers + Sam Hargrave
Limited Time Offer – FREE Subscription to Hollywood Insider
Click here to read more on Hollywood Insider's vision, values and mission statement here – Media has the responsibility to better our world – Hollywood Insider fully focuses on substance and meaningful entertainment, against gossip and scandal, by combining entertainment, education, and philanthropy. 
#11- Though John Mulaney has had his hands in a lot of pots over the years, his real claim to fame is his stand-up.
Mulaney's stand-up specials include 'Kid Gorgeous', 'New in Town', and 'The Comeback Kid' and were all loved by critics and audiences alike. These specials earned Mulaney a huge portion of the fanbase he enjoys today.
#12- He may have inspired the plot for 'Ocean's 8'.
Mulaney joked in 'New in Town' that an 'Ocean's 11' with women would never work because instead of focusing on the mission, the women would just spend the entire movie gossiping about each other. Coincidentally, 'Ocean's 8' came out 6 years later with pretty much that exact premise. Anyone else thinks Mulaney deserves a writer's credit?
#13- He produced a sitcom.
Riding high on his 'New in Town' fame, Mulaney began working on a sitcom which was aptly named 'Mulaney'. Unfortunately, the show bombed in the ratings and only lasted 13 episodes.
#14- 'Mulaney' had an epic intro.
The intro for 'Mulaney' was narrated by Ice-T, providing some street cred to the comedian who looks like he's perpetually late for church. Interestingly enough, Mulaney had made fun of Ice-T and his time on 'Law & Order: SVU' a couple of years earlier in his stand-up special 'New in Town'.
#15- Jerry Seinfeld was a true friend to Mulaney after his show was cancelled.
Seinfeld comforted Mulaney by reminding him that only a few people are able to achieve the accomplishment of having their own show produced, and Mulaney should be proud that he's one of the few.
Related article: Hollywood Insider's CEO Pritan Ambroase: "The Importance of Venice Film Festival as the Protector of Cinema"
Related article: The Masters of Cinema Archives: Hollywood Insider Pays Tribute to 'La Vie En Rose', Exclusive Interview with Director Olivier Dahan
#16- The name 'The Comeback Kid', one of Mulaney's specials, refers to Bill Clinton.
People referred to Clinton as 'The Comeback Kid' starting in 1992 when his campaign was dead in the water until he won the New Hampshire primary in February. Things turned around for his campaign and he became the US's 42nd President.
#17- He's 15 years sober.
Mulaney is a reformed alcoholic. He quit drinking and snorting cocaine at age 23. So now the only drinking problem Mulaney has is having to pretend his solo cup of Ginger ale is really champagne when he says "I already have a drink" at parties.
#18- ˙His wife is a make-up artist for 'College Humor'. 
It's fitting that one of the funniest comedians of his time married a woman who works for one of the funniest YouTube channels in existence. Mulaney and Annamarie Tendler have been married since 2014.
#19- Petunia has a very sophisticated Instagram page. 
Mulaney's French bulldog Petunia stays true to her breed's roots by having an Instagram headline that reads, "La vie Petunia, oh mon dieu!" Keeping it classy, Petunia.
#20- David Letterman has faith in Mulaney.
David Letterman had a host of comedy gods present him with his Mark Twain Prize for American Humor. On the roster were Steve Martin and Norm MacDonald. Next to everyone else on stage, Mulaney seemed the least qualified. That was until David Letterman called Mulaney "the future of comedy."
Related article: Jim Gaffigan: 32 Facts on One of the Most Relatable Comedians 
Related article: Steve Carell: 32 Facts on the Comedy Genius & The Lovable Boss of 'The Office'
#21- Spider-Ham! Spider-Ham! Does whatever a Spider-Ham can!
Mulaney played Peter Porker, a version of Peter Parker from an alternate dimension, in the 2018 insta-classic 'Into the Spiderverse'. Peter Porker is a pig who doubles as a reporter for The Daily Beagle. If it sounds like the character was made by a writer who threw a bunch of potential character traits into a bag, picked a couple out while blindfolded, and then put Spider in front of everything, don't blame me. That's probably how the original writers of the Spider-Ham comic came up with the character.
#22- Peter Porker was his first theatrical role.
Mulaney performed an Oscar-worthy feat as Spider-Ham, and I sincerely believe that the only reason he didn't get nominated for an Oscar for that role is that there's not enough spider-pig crossbreed superhero representation in Hollywood. 
#23- Whoops!
When Mulaney first came in to read for Peter Porker, he thought he was supposed to be playing for a more mature audience, so he gleefully dropped F-bombs and four-letter words left and right. It must've been awkward when the director told him the movie would be rated PG. 
#24- He exists in an alternate universe.
In 'Into the Spiderverse', a billboard appears in the background featuring a comedian advertising his special called "Hi Hello." This is obviously a reference to an off-Broadway non-musical show produced by Mulaney and Nick Kroll entitled 'Oh, Hello'. Does this mean Mulaney exists in the Spiderverse?
#25- What was 'Oh, Hello'?
In this masterpiece, Mulaney and Nick Kroll both donned old man hair, make-up, and clothes and got themselves into all sorts of predicaments because of their outdated ways and beliefs. Step aside 'Wicked' and 'West Side Story' because if this work of genius isn't worthy of a Tony, I don't know what is.
Related article: Jessica Chastain Facts: 32 Things You Might Know About This Stunning and Talented Actress
Related article: John David Washington: 32 Facts on the Talented Actor and Star
#26- The coolest possible entrance.
To begin his stand-up special 'Kid Gorgeous at Radio City', Mulaney entered the stage through a giant floor lift mechanism. Mulaney only used the floor lift because he wanted to see if Radio City would let him.
#27- Finally recognized!
Well, theoretically it's not much of a redemption arc when you win your first Emmy before you turn forty, especially since Christopher Plummer waited until age 88 to win his first Oscar, but it was still a nice honor when Mulaney won his first Emmy in 2018 for his stand-up special 'Kid Gorgeous'.
#28- The 'Big Mouth' voice cast serves as inspiration for their own characters.
How do you get a realistic portrayal of characters going through puberty? You ask the cast what the most awkward years of their lives were like for them. Missy wears overalls because her voice actress Jenny Slate wore overalls in middle school. Let's just hope Mulaney was never caught, um, playing with himself after seeing his best friend's sister's bathing suit when he was in middle school.
#29- So much voice talent!
Compared to his co-stars on 'Big Mouth', Mulaney is kind of a slacker. While Mulaney only voices Andrew, Nick Kroll voices a total of twelve characters including Nick, Lola, and Coach Steve, and Jordan Peele voices Missy's dad, the ghost of Duke Ellington, and in a couple of episodes, he brings out his impressive deceased British rock legend impersonating skills (skills mentioned on the first page of every acting 101 textbooks) while voicing the ghost of Freddie Mercury. Keep up Mulaney!
#30- Progressive parents should be showing their kids 'The Sack Lunch Bunch'.
Okay, maybe not the part in which a math tutor explains in oddly graphic detail how he didn't lose his eye or the song about how grandma has a new boyfriend. I'm talking about one part in particular. When Jonah, one of the kids in The Sack Lunch Bunch, explains a book he read called 'Sascha's Dad Does Drag and the Act Needs Work', the special becomes surprisingly gender-queer positive.
Jonah doesn't make fun of the fact that Sascha's dad is a drag queen but instead explains how the book humanizes Sascha's dad as a character. Unfortunately, this book only exists in the universe of 'The Sack Lunch Bunch', but it would be nice if we had books like that in the children's sections of real book stores.
Related article: Sacha Baron Cohen: 32 Facts on the King of Disguises and Pranks
Related article: Seth Rogen: 32 Facts on the Comedy Superstar Who Continues to Be Unstoppably Hilarious
#31- 'SNL' reunited.
If you want to see the writing and performing of 'SNL' alum from back in Mulaney's era nowadays, you should check out IFC's 'Documentary Now'! Each episode is a parody of a different classic documentary and Mulaney and his fellow 'SNL' alum all had a hand in creating the show. Mulaney wrote six episodes. 
#32- He achieved his dream!… kind of. 
It's always been Mulaney's dream to produce a Broadway show, and his dream was kind of accomplished when he wrote an episode of 'Documentary Now!' which parodies a documentary made of the live cast recording of the musical 'Company' called 'Co-Opt'. He was also sort of living the dream when he wrote some musical sketches for 'SNL'. So close enough!
An excerpt from the love letter: Hollywood Insider's CEO/editor-in-chief Pritan Ambroase affirms, "Hollywood Insider fully supports the much-needed Black Lives Matter movement. We are actively, physically and digitally a part of this global movement. We will continue reporting on this major issue of police brutality and legal murders of Black people to hold the system accountable. We will continue reporting on this major issue with kindness and respect to all Black people, as each and every one of them are seen and heard. Just a reminder, that the Black Lives Matter movement is about more than just police brutality and extends into banking, housing, education, medical, infrastructure, etc. We have the space and time for all your stories. We believe in peaceful/non-violent protests and I would like to request the rest of media to focus on 95% of the protests that are peaceful and working effectively with positive changes happening daily. Media has a responsibility to better the world and Hollywood Insider will continue to do so."
– Do you know the hidden messages in 'Call Me By Your Name'? Find out behind the scenes facts in the full commentary and In-depth analysis of the cinematic masterpiece
– A Tribute To The Academy Awards: All Best Actor/Actress Speeches From The Beginning Of Oscars 1929-2019 | From Rami Malek, Leonardo DiCaprio To Denzel Washington, Halle Berry & Beyond | From Olivia Colman, Meryl Streep To Bette Davis & Beyond
– In the 32nd Year Of His Career, Keanu Reeves' Face Continues To Reign After Launching Movies Earning Over $4.3 Billion In Total – "John Wick", "Toy Story 4", "Matrix", And Many More
john mulaney, john mulaney, john mulaney, john mulaney, john mulaney, john mulaney, john mulaney, john mulaney, john mulaney, john mulaney, john mulaney, john mulaney, john mulaney, john mulaney, john mulaney, john mulaney, john mulaney, john mulaney, john mulaney, john mulaney, john mulaney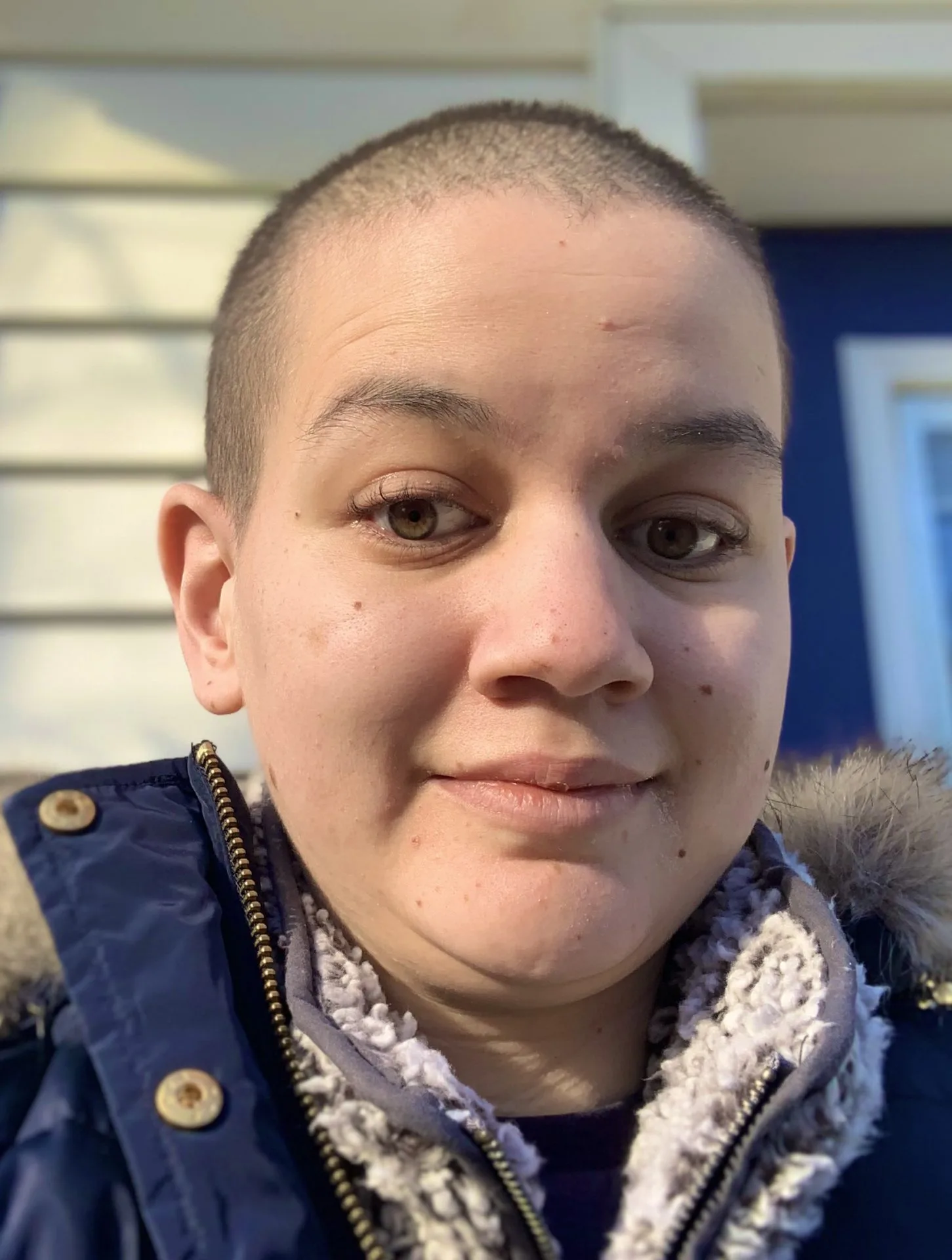 Carrie Fishbane is obsessed with all things comedy and loves to reflect on the impact of comedy on the world. Having spent thousands of hours studying literature, she also writes about the political impact of entertainment and the power movies and TV have to create social change. Hollywood Insider promotes ethics and substance in entertainment, which is exactly in line with Carrie's perspective. Carrie's favorite movies include Jojo Rabbit, Deadpool, and Inception and her favorite shows are Rick and Morty, Crazy Ex-Girlfriend, and The Office.