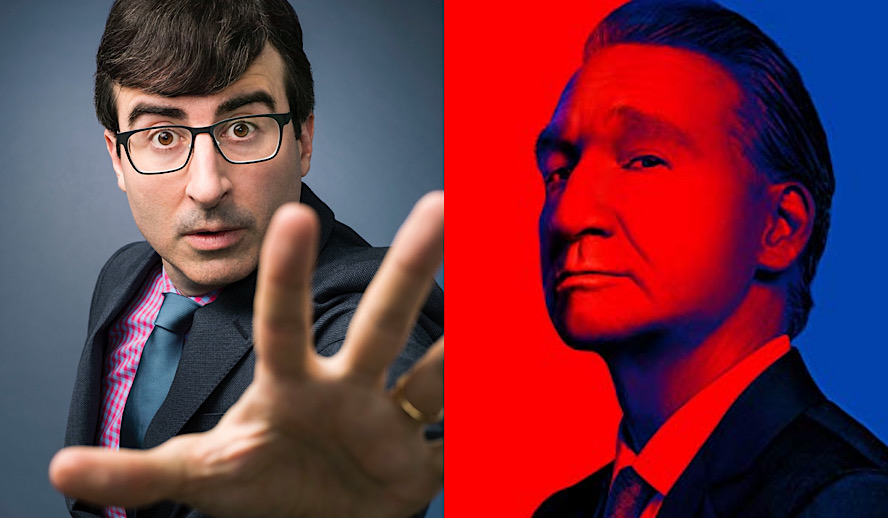 Photo: HBO
During these trying times, I'm sure we all have a lot of questions. When will the pandemic end? Will all my favorite stores be able to survive this financial blow? And of course, what late-night shows should I be binging while stuck at home? Fortunately, I have an answer to that question. Just the last one, the first two you're kind of on your own. We all need a way to digest politics in a way that's not an anchorman screaming at us that Congress is in chaos and democracy probably won't make it past June. Sometimes you need to take a break from doom and gloom and laugh at the issues. Political talk shows, or late-night shows as some call it, are a cornerstone of the American way of life nowadays. So, you have an HBO subscription and a hankering for a political talk show that will make you laugh and shares your democratic mindset. You look on HBO on demand and see two of such shows: 'Last Week Tonight with John Oliver' and 'Real Time with Bill Maher'. Which one should you choose?
Related article: John Oliver: 32 Facts on the Genius Host of HBO's 'Last Week Tonight'
Related article: Jon Stewart: 32 Facts on the Legendary Late-Night Host of 'The Daily Show'
The Upbringing of the Hosts
It's pretty much a basic qualification for a late-night host to be a comedian before assuming their duties of making people who stay up late laugh at their leaders. John Oliver got his start performing in a group of comedians known as, I kid you not, The Chocolate Milk Gang. He later went on to appear on the British celebrity news show Mock the Week before taking a job as a correspondent on Jon Stewart's The Daily Show. He then hosted a stand-up show which was broadcast on Comedy Central. Finally, he landed the hosting gig on Last Week Tonight.
Exclusive: Lion King is now a talk show host? The Launch of NEWEST ANIMATED TALK SHOW – 'The Anytime Show' with host Mister H. I. | Much needed humor and perspective
Bill Maher began as a comedian/ actor who starred on shows like Max Headroom and Charlie Hoover while also making guest appearances on Johnny Carson and David Letterman's late -night shows. He first hosted a late-night show called Politically Incorrect on Comedy Central and later moved to ABC, a show that was ironically canceled for being too politically incorrect.  Just one year after Politically Incorrect was canceled, Maher began hosting Real Time.
Related article: MUST WATCH – Hollywood Insider's CEO Pritan Ambroase's Love Letter to Black Lives Matter – VIDEO
Show Format: Interviews Throughout vs. a Half Hour Long Monologue
Bill Maher and John Oliver seem to have opposite approaches towards how to do a late-night show. Every episode of Real Time, Maher monologues for about 7 minutes, and then the rest of the hour-long show is comprised of interviews and panels. There are pros and cons to this method. With all the interviews and guests invited on, you end up with a more diverse show with a lot of different perspectives showcased. Maher is known to have people who staunchly disagree with his view on the show, both Trump supporters and hippie liberals will grace your screen when watching Real Time.
The problem with this method is that it leaves less room for jokes. You can't force your guests to be funny and though you can fit in a snarky remark here or there, as Maher often does, this format doesn't allow the show to be a laugh riot for the whole run time. To be fair, the show also does have occasional interruptions by Maher's segment "New Rules" and one other short comedy gag per episode but the majority of the show seems to be more informative than funny
Related article: Hollywood Insider's CEO Pritan Ambroase: "The Importance of Venice Film Festival as the Protector of Cinema"
Related article: Live Updates: List of Successes From Black Lives Matter Protests!
Last Week Tonight, as mentioned earlier, has the exact opposite format. It's a monologue for about 25 minutes of its half-hour-long runtime. The rest of the time is filled by brief interruptions by the show's long-running segment  "And Now This" which is comprised of stupid and therefore hilarious clips from other news shows or the internet. If you watch Last Week Tonight, you can expect to be laughing hysterically at comparisons of Mitch McConnell's face to a depressed bullfrog and speculations that the Olsen twins are just one person moving their head really fast so they look like two people for the full half-hour. Since just Oliver is the only person on screen for the majority of the runtime, you're not going to get a very diverse perspective with Last Week Tonight. The show is hardcore, millennial eating vegan avocado toast while in a hipster café level liberal and John Oliver doesn't care who knows it.
 Related article: K-Pop Fans Are Powerful Political Activists For A Better World
Related article: Facebook: Like-Fueled, ILL-Regulated Politically-Charged Abusive Machine
Political Talk Show – Attitude: Pure Nihilism vs. Maybe We Could Be Better?
Bill Maher is older than John Oliver. This means he has zero f$%ks left to give. Maher doesn't trust that the world will ever get better anytime soon. He thinks even if Trump loses the next election, he won't leave the White House and that we should always expect the worst of our leaders. John Oliver, on the other hand, isn't what I would call hopeful. I think that he is truly a cynic but his show is a lot more light-hearted. He at least has some level of hope while Bill Maher thinks the world will definitely burn. While both shows make fun of people, John Oliver seems much more comfortable taking jabs only at powerful and rich people while Bill Maher makes fun of the population in general, particularly targeting obesity in the US and the PC crowd. Again, Bill Maher makes a career out of being politically incorrect. Bill Maher's philosophy is "we're in trouble because society and everyone in it is screwed up" while John Oliver's is more "the rich and powerful caused this mess and I guess we're the only ones left to clean it up."
Click here to read Hollywood Insider's CEO Pritan Ambroase's love letter to Black Lives Matter, in which he tackles more than just police reform, press freedom and more – click here.
An excerpt from the love letter: Hollywood Insider's CEO/editor-in-chief Pritan Ambroase affirms, "Hollywood Insider fully supports the much-needed Black Lives Matter movement. We are actively, physically and digitally a part of this global movement. We will continue reporting on this major issue of police brutality and legal murders of Black people to hold the system accountable. We will continue reporting on this major issue with kindness and respect to all Black people, as each and every one of them are seen and heard. Just a reminder, that the Black Lives Matter movement is about more than just police brutality and extends into banking, housing, education, medical, infrastructure, etc. We have the space and time for all your stories. We believe in peaceful/non-violent protests and I would like to request the rest of media to focus on 95% of the protests that are peaceful and working effectively with positive changes happening daily. Media has a responsibility to better the world and Hollywood Insider will continue to do so."
Vote with a conscience – Register to Vote – Your vote saves lives and ends systemic racism
Ways to support Black Lives Matter Movement to end systemic racism
– Do you know the hidden messages in 'Call Me By Your Name'? Find out behind the scenes facts in the full commentary and In-depth analysis of the cinematic masterpiece
– A Tribute To The Academy Awards: All Best Actor/Actress Speeches From The Beginning Of Oscars 1929-2019 | From Rami Malek, Leonardo DiCaprio To Denzel Washington, Halle Berry & Beyond | From Olivia Colman, Meryl Streep To Bette Davis & Beyond
– In the 32nd Year Of His Career, Keanu Reeves' Face Continues To Reign After Launching Movies Earning Over $4.3 Billion In Total – "John Wick", "Toy Story 4", "Matrix", And Many More
Political Talk Show, Political Talk Show, Political Talk Show, Political Talk Show, Political Talk Show, Political Talk Show, Political Talk Show, Political Talk Show, Political Talk Show, Political Talk Show, Political Talk Show, Political Talk Show, Political Talk Show, Political Talk Show, Political Talk Show, Political Talk Show, Political Talk Show, Political Talk Show, Political Talk Show, Political Talk Show, Political Talk Show, Political Talk Show, Political Talk Show, Political Talk Show, Political Talk Show, Political Talk Show, Political Talk Show, Political Talk Show, Political Talk Show, Political Talk Show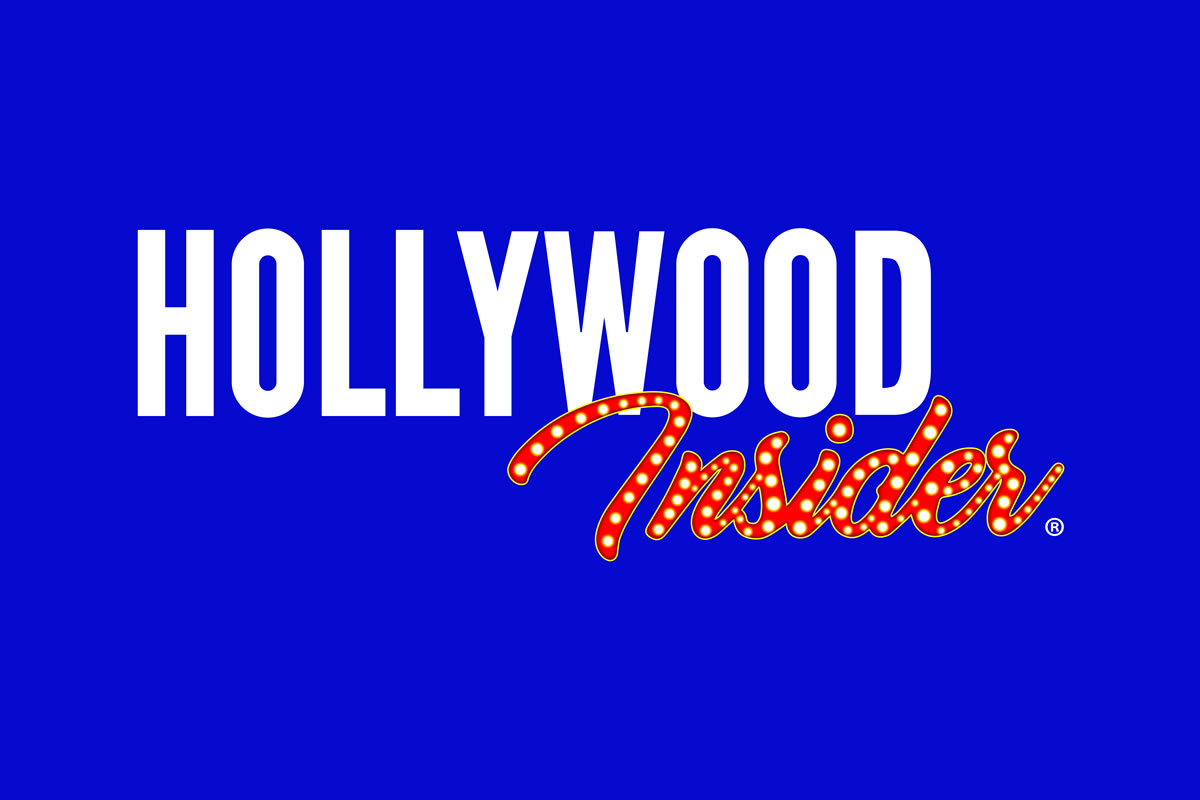 Hollywood Insider  is a media network thatfocuses on substance and meaningful entertainment/culture, so as to utilize media as a tool to unite and better our world, by combining entertainment, education and philanthropy, while being against gossip and scandal.